What is TEX?
Teaching Expertise is an innovative magazine, which will give you tools and ideas to help you
try new teaching techniques in your classroom
apply new knowledge and research about how young people learn
learn more about holistic approaches to teaching
work effectively with other people in your team
record and reflect upon your own learning for CPD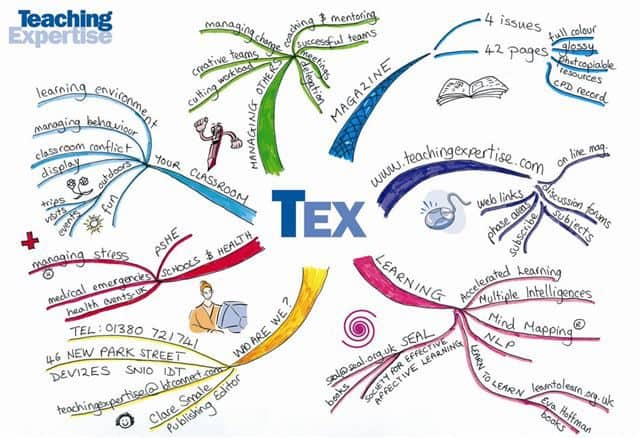 Teaching Expertise is all about your pupils. Being a good teacher is about having confidence, aspirations and a genuine desire to work with young people. Teaching Expertise will encourage you to try new things and have new experiences in your classroom. Are you open to new ideas and willing to push the boundaries? It is easy to forget why you became a teacher but TEx will help with what is important to you – your pupils and your colleagues.
"Don't get stuck….Try not to be closed off – it's liberating and keeps you modern in a modern world."

Lulu Woman and Home Magazine, March 2003
TEX would like you to be involved in all aspects of the magazine. We value your ideas, contributions and comments. You are welcome to provide materials for features, book reviews etc. Just get in touch!