As educators, we know that students must develop critical thinking and reflective skills to become successful learners. One effective way to promote these skills is through 3-2-1 activities. These activities encourage students to analyze and evaluate information, identify key ideas, and reflect on learning. In this article, we have compiled 20 engaging 3-2-1 activities that you can use in your classroom to help your students develop their critical thinking and reflective skills.
1. Handouts
The classic 3-2-1 prompt is an easy way to check for understanding in class discussions. Students write down three things they learned, two exciting things, and one question they still have on a separate paper. It's an excellent structure for students to engage with academic content and for teachers to assess critical concepts.
Learn More: Toolbox of Ideas
2. Analytical/Conceptual
This 3-2-1 prompt encourages critical thinking and inquiry-based learning; promoting the development of analytical and conceptual skills. Students can engage more deeply with content by identifying key concepts, asking questions, and applying skills across different subject areas.
Learn More: Teach Thought
3. Guided Inquiry
This 3-2-1 activity can guide inquiry-based learning by helping students identify inquiry areas, develop driving questions and think critically. By identifying three places to start an inquiry, two pros/cons for each, and creating one driving question, students explore multiple perspectives leading to deeper understanding.
Learn More: Teach Thought
4. Think, Pair, Share
Think Pair Share is a fun strategy that encourages students to share their thoughts and ideas about a text. Teachers ask questions about the topic, and students think about what they know or have learned. Students then share their thoughts with a partner or small group.
Learn More: Reading Rockets
5. 3-2-1 Bridge
The 3-2-1 Bridge activity is a structured way to check for understanding and review academic content. Using the 3-2-1 prompt, students reflect on their learning experience and challenge themselves to identify critical aspects of the lesson. This activity is a great closing activity for future lessons.
Learn More: Project Zero
6. +1 Routine
The +1 Routine is a collaborative activity that encourages learners to recall important ideas, add new ones, and reflect on what they have learned. Students uncover new connections by passing papers and adding to each other's lists, fostering collaboration, critical thinking, and deeper learning.
Learn More: Project Zero
7. Reading Response
After reading a text, students engage in a reflective exercise by jotting down three key events or ideas, two words or phrases that stood out, and 1 question that came up during the reading. This process helps students summarize the text, reflect on their understanding, and identify areas of confusion or interest to address in class discussions or further reading.
Learn More: Scholastic
8. Review Pyramids
Engage students in the learning process with the 3-2-1 review activity. Students draw a pyramid and list three facts at the bottom, two "whys" in the middle, and a summarizing sentence at the top.
Learn More: Science Notebooking
9. About Me
Get to know your students with the "3-2-1 All About Me" activity! Have them write down three of their favorite foods, two of their favorite movies, and one thing they enjoy about school. It's a fun and simple way to learn about their interests and engage them in the classroom.
Learn More: Teachers Pay Teachers
10. Summary Writing
This 3-2-1 summary organizer makes things fun and easy! With this activity, students can write down three important things they learned from their reading, two questions they still have, and a one-sentence summarizing the text.
Learn More: Teachers Pay Teachers
11. Rose, Bud, Thorn
The Rose, Bud, Thorn technique effectively encourages students to reflect on the positive and negative aspects of a learning experience. Students gain a deeper understanding of their learning process by sharing their memorable moments, areas for improvement, and potential areas for growth.
Learn More: University of Colorado Boulder
12. What? So What? Now What?
The 3,2,1 structure of 'What, So What, Now What?' is a practical reflection technique that guides students to describe an experience, explore its significance, and plan for the next steps.
Learn More: eCampusOntario
13. KWL Charts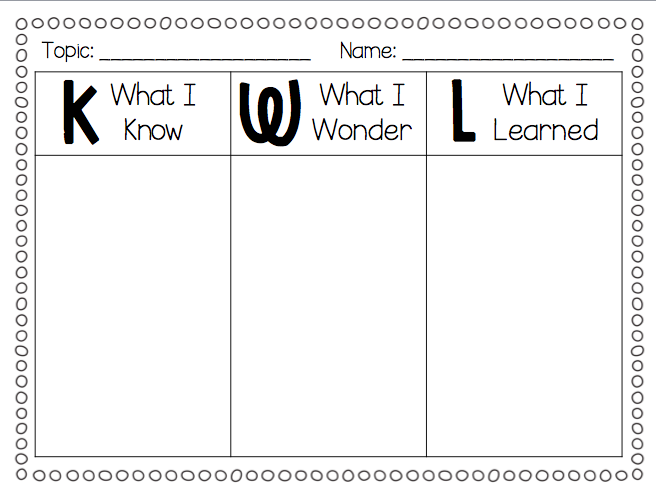 KWL chart is a student-centered learning tool that helps students organize their thoughts and knowledge about a topic. It incorporates student voice by allowing them to identify what they already know (the K), what they want to learn (the W), and what they have learned (the L).
Learn More: Read, Write, Think
14. Look, Think, Learn
The Look Think Learn method is a reflective process that encourages teachers and students to look back at a situation or experience, think in depth about what happened and why, describe what they learned about themselves or their role, and plan what they will do next.
Learn More: Case Western Reserve University
15. Reflect 'n' Sketch
Reflect 'n' Sketch is a robust activity that teachers and students can use to reflect on their learning experiences. This method involves students drawing a picture that represents the mood or feeling of a text, project, or activity they have completed.
Learn More: Teach Writing
16. Sticky Notes
Get your students excited about self-reflection with the sticky note-style 3-2-1 Activity! All it takes is a simple 3-part symbol drawn on a sticky note. Students rate their work on a scale of 1 to 3 using a triangle shape.
Learn More: Teach Junkie
17. Think-Pair-Repair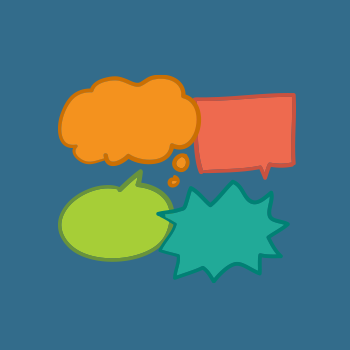 Think-Pair-Repair is a fun twist on the Think Pair Share activity. Students must work together to find their best answer to an open-ended question and then pair up to agree on a response. The challenge gets even more exciting as pairs team up and goes head-to-head with other class groups.
Learn More: Nureva
18. I Like, I Wish, I Wonder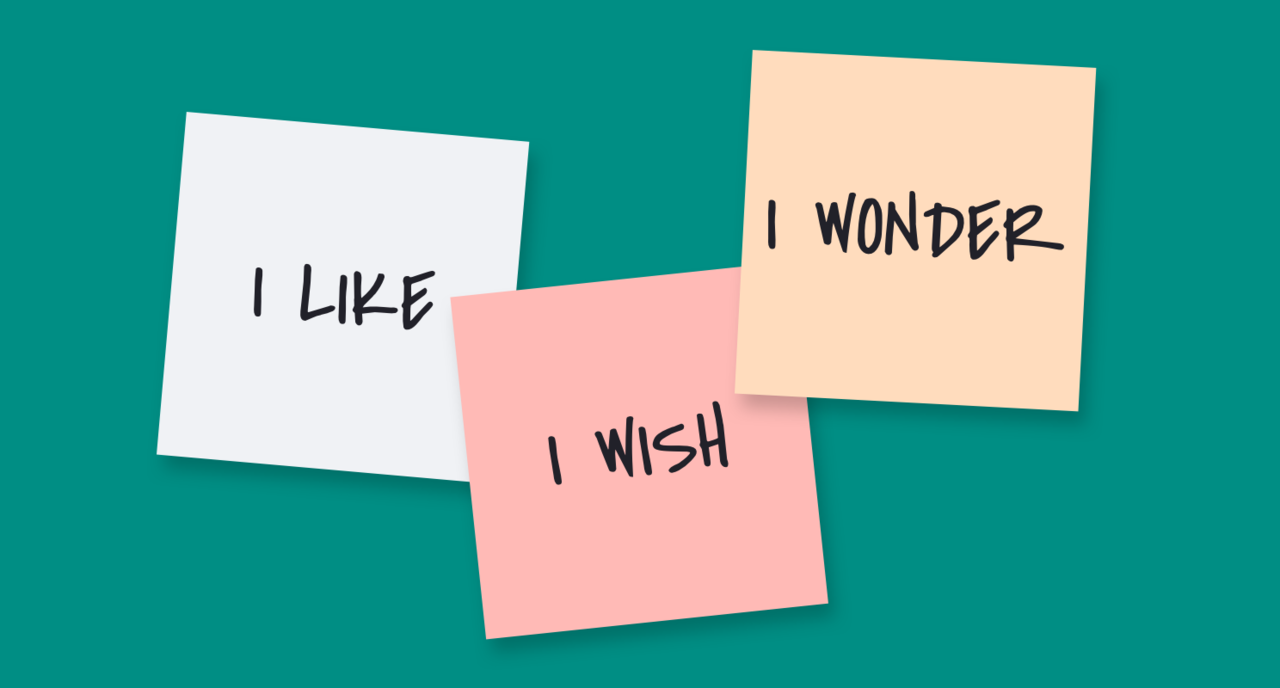 I Like, I Wish, I Wonder is a simple thinking tool for collecting actionable feedback quickly and easily. Teachers can use it at the end of a project, workshop, or class to gather feedback.
Learn More: Concept Board
19. Connect Extend Challenge
The Connect, Extend, Challenge Routine is an excellent way for students to make connections and reflect on their learning. They answer three simple questions that help them connect new ideas with what they already know, extend their thinking, and identify challenges or puzzles that have come up.
Learn More: Thinking Pathways
20. Main Idea
Main Idea is an excellent opportunity for students to analyze pictures and sentences to identify the main idea and supporting details of images, sentences, and phrases.
Learn More: Speech and Language Kids