Peek into any early childhood classroom in October and you're almost certain to see a lot of orange! Pumpkins are a common theme around Halloween, which also calls to mind the old rhyme "5 Little Pumpkins." There are several versions of this classic, including songs, Pete the Cat stories, and more! Why not extend students' learning using this rhyme with companion activities that encompass all subject areas? Check out the list below for pumpkin STEM challenges, craftivities, and more to engage students all October long!
1. Kiboomers Song
Start your Morning Meetings off with this Kiboomer's version of the "5 Little Pumpkins" poem. Put the familiar song to motions to serve the dual purpose of honing motor skills while also building oral language skills during classroom circle time.
Learn More: The Kiboomers
2. "5 Little Pumpkins" Feelings Song
This tune by Super Simple Songs is an adaptation of the familiar story of the "5 Little Pumpkins" as a fun song about feelings. It can be utilized in both music and non-music classrooms to help children with the social-emotional skills of identifying facial expressions and labeling emotions.
Learn More: Super Simple Songs
3. Finger Puppets
Creating these little pipe cleaner finger puppets is a great way to keep children engaged with this nursery rhyme! All you need is green and orange pipe cleaners, which you twist to make little pumpkin caps for each finger. Use the puppets as you recite the poem in small groups to build number sense!
Learn More: School Time Snippets
4. "Flip the Flap"
Build children's understanding of the ordinal numbers contained in this classic rhyme with this fun "flip-the-flap" math activity! After practicing the rhyme at school, children can take their counting flip books home and build story-retelling skills by sharing them with their families.
Learn More: Teach with Me
5. Pumpkin Threading
This is another excellent pumpkin activity for fine motor development! Children will thread felt pumpkins onto a ribbon as they recite the popular nursery rhyme. You can even have kids wear them as a bracelet for an on-the-go, reusable counting activity to accompany this awesome story.
Learn More: Fantastic Fun and Learning
6. Cut and Paste Activity
A no-prep student reproducible is something you should always keep around! This "5 Little Pumpkins" printable activity includes the original playful rhyme and some goofy pumpkin faces for children to cut and paste onto their fences. This is a great choice for building recall, fine motor skills, and one-to-one correspondence – all in one student worksheet!
Learn More: School Time Snippets
7. Lift-a-Flap Craft
This lift-a-flap craft gives children a bit more artistic freedom as they construct their version of a fence, draw jack-o'-lantern faces, and decorate the night sky behind the pumpkin patch. As students say the rhyme, they can lift each pumpkin face up to reveal a number and its corresponding value in candy corn!
Learn More: A Little Pinch of Perfect
8. Pumpkin Towers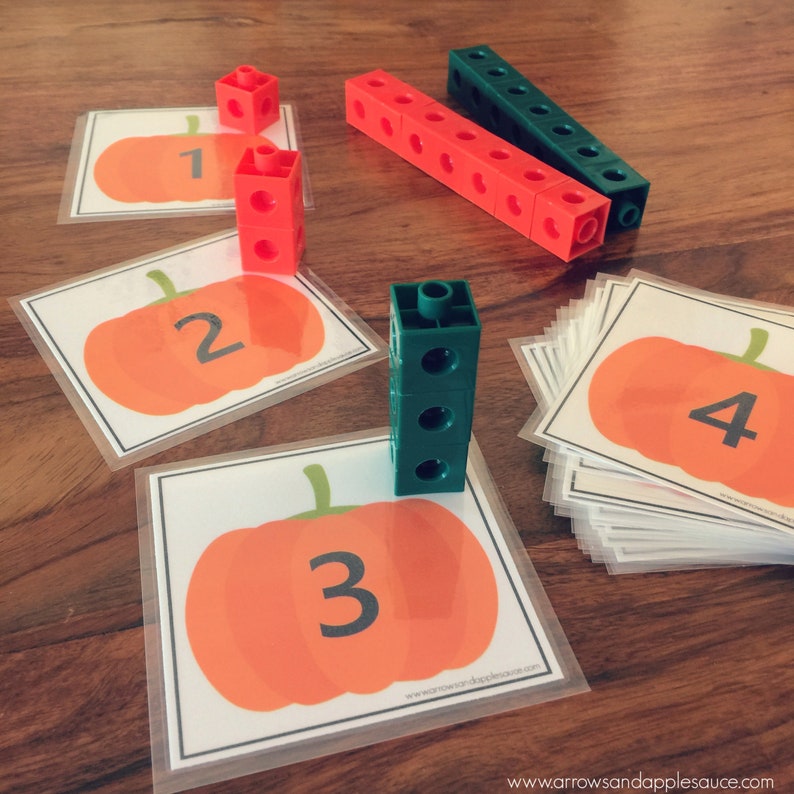 Grab these adorable pumpkin number cards to help build hands-on student engagement or create pumpkin towers! Children can stack cube towers to match the number on each card, helping to build number correspondence skills.
Learn More: Arrows and Applesauce
9. Feelings Rhyme and Matching Activity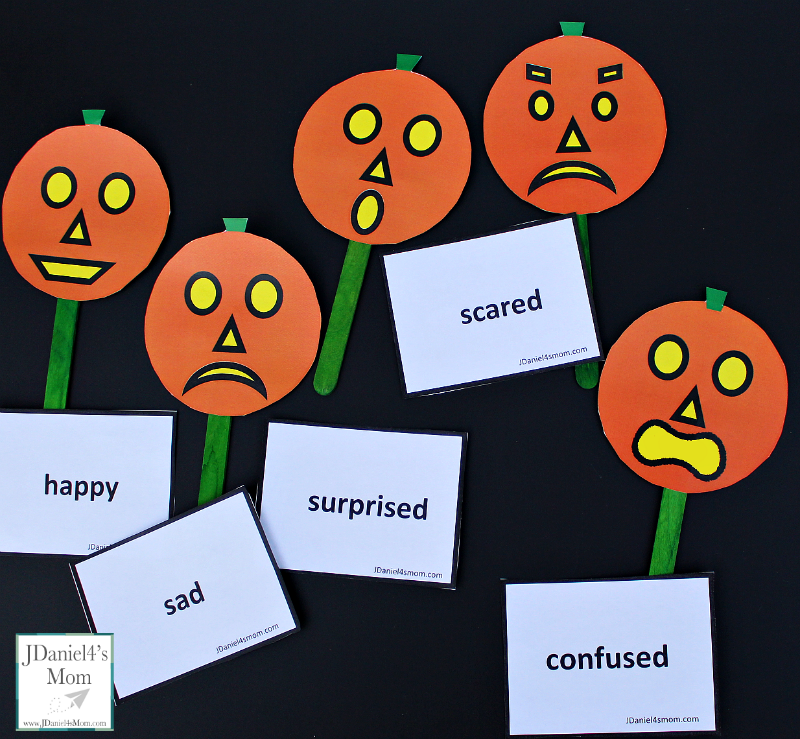 This adaptation of the classic nursery rhyme provides an opportunity for young learners to develop their ability to recognize and name emotions! As you say the rhyme, students can select the appropriate face puppet to place on the fence.
Learn More: JDaniel4's Mom
10. STEM Challenge
STEM challenges are a great way to build problem-solving and pre-engineering skills in your elementary classrooms. In this challenge, students are tasked with building a fence that will hold 5 pumpkin candies securely, before they "roll out of sight." Add in different loose parts to encourage deeper thinking and creativity!
Learn More: Pencils to Pigtails
11. Story Time STEM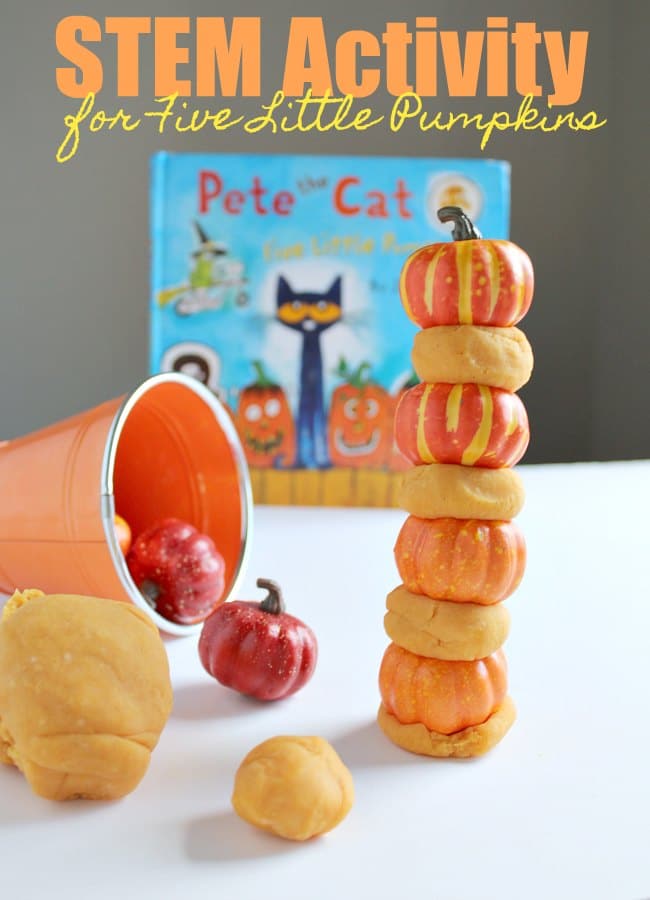 Matching up books with STEM activities is a great way to integrate multiple subjects into one hands-on activity. This playful lesson challenges students to contemplate how they can stack five candy corn pumpkins on top of one another using only play-dough. It's a quick activity that promotes divergent thinking!
Learn More: The Educators' Spin On It
12. Pumpkin Sensory Bin
Set up a sensory bin as a classroom center for extending this popular rhyme with dried black beans, pumpkin buckets, pom poms, tweezers, or any other fall-themed materials you have on hand. Sensory bins lend themselves to open-ended STEM activities while providing excellent fine motor practice.
Learn More: Pre-K Pages