From homemade helping hands to germs and sugary drinks, we have all of the most creative ideas for science projects right here! Time to use the scientific method for some awesome experiments and impress your peers. Let us help you win your middle school science fair!
1. Caffeine and Computers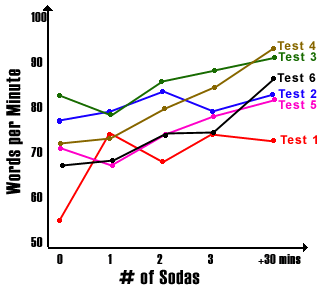 Can caffeine really help us focus more and work harder or faster? Write down some questions you want to answer and get experimenting with a cup of coffee (or two) and a computer! You can also use soda or another beverage with high caffeine content.
Learn More: thoughtco.com
2. Bridging the Gaps
Grab some pencils and small rubber bands to build a bridge inspired by Leonardo da Vinci! Follow the instructions here and see how much weight your bridge can hold at the end. You can make it more challenging by setting a time restriction or making it into a race!
Learn More: pinterest.com
3. Generating Amazement
This science fair project idea is sure to win you some blue ribbons! See what materials you need here and get started constructing your generator.
Learn More: sciencing.com
4. Blowing Bubbles
Does air temperature affect whether or not bubbles can form? Answer this question and others with this fun and interactive bubble-blowing science experiment using hot and cold water and see what happens!
Learn More: thoughtco.com
5. Homemade Chapstick
This science activity requires a few natural materials you can mix and match to create a completely unique lip balm for you and your classmates! Follow the instructions here to make your own.
Learn More: sciencebuddies.org
6. Bacteria Buddies
Collect and measure biofilm for your 7th grade science fair project. Pick a small container or surface you want to observe, submerge it in water for 2 weeks, and see what cool bacterial growth happens. Check out the link here to get started!
Learn More: thehomeschoolscientist.com
7. High Voice Helium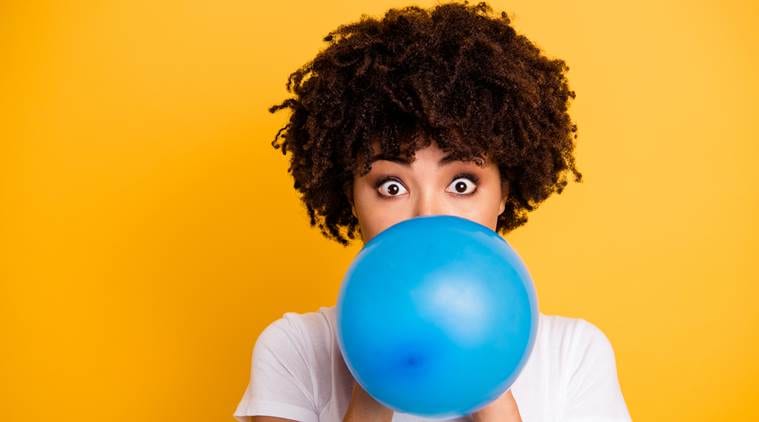 Here is some balloon science that is sure to bring laughs to the science fair. Why does helium affect our voice? Find out the answer for yourself by attempting this fun experiment!
Learn More: physlink.com
8. LEGO Coding
Do your students have an interest in computers? Grab some LEGO bricks and learn the basics of coding with this fun and useful engineering science fair project.
Learn More: littlebinsforlittlehands.com
9. A Rainbow of Density
This colorful experiment looks almost pretty enough to drink! Measure the density of various liquids by pouring them into a see-through container and seeing how they settle in perfect layers.
Learn More: thoughtco.com
10. Helping Hands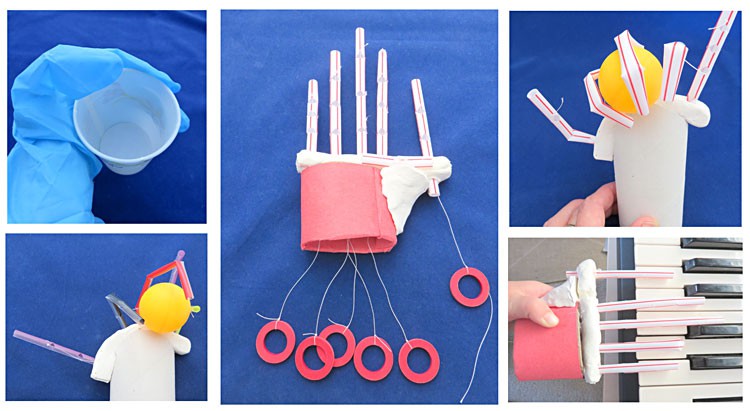 With a few materials, you can make your own working robotic hand! See what you need to begin here, and start using your extra hand to pick up some toys or have a glass of water.
Learn More: sciencebuddies.org
11. Can Crusher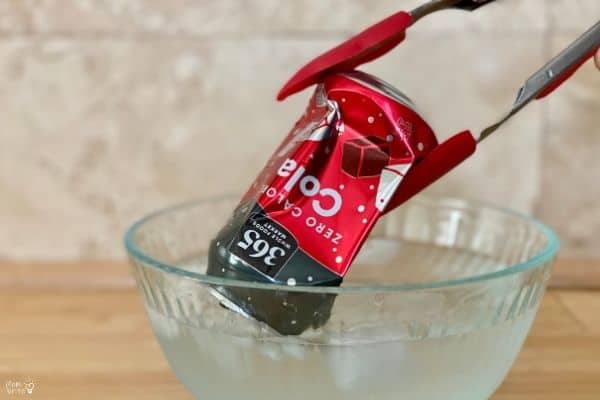 Did you know you can crush cans with air? Well, air pressure. It's a matter of hot and cold water causing pressure build-up in the can. Follow the instructions here to see if you can snap, crackle, and pop!
Learn More: stevespanglerscience.com
12. Cooking with The Sun
Are you hungry? Now you can roast your marshmallows using an old pizza box, aluminum foil, and a few other household items. See how to put your over together here and let the sun do the rest!
Learn More: childsci.org
13. Caviar or Juice Balls?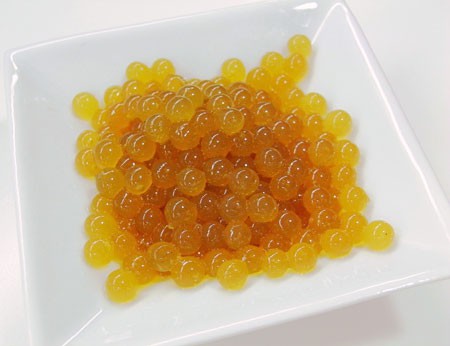 Your classmates don't want to drink their soda or juice? Turn it into fun and delicious juice spheres using this amazing 7th-grade science project. See what you'll need to transform your liquids here, and get mixing!
Learn More: sciencebuddies.org
14. Acid Rain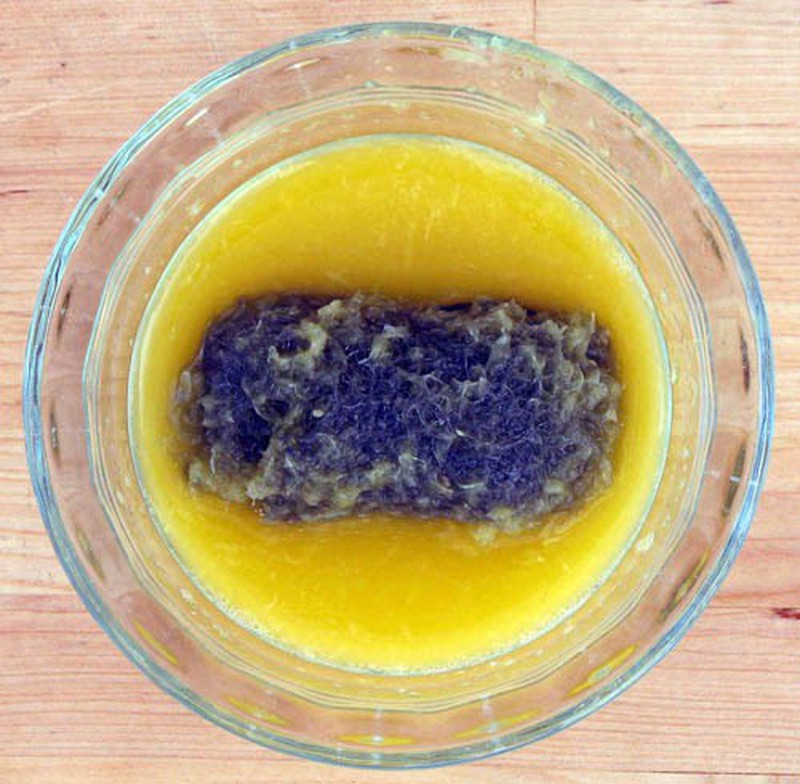 See all the types of corrosion and how they are affected by pH levels using this fun 8th grade science project. You can choose any acidic liquid and measure the changes you see over time. Find instructions here and get experimenting!
Learn More: sciencebuddies.org
15. It's Dome Time!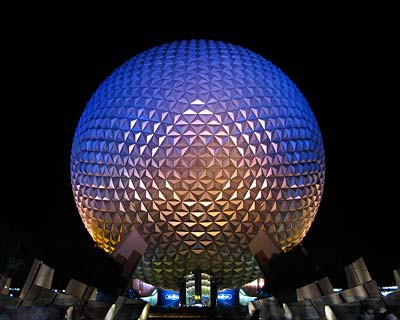 Use newspaper, tape, and your amazing brain to create a geodesic dome that can support a surprising amount of weight. This is a simple age-appropriate idea for 5th graders but can be modified with more challenging designs for your 7th or 8th grader.
Learn More: sciencebuddies.org
16. Climate Change in Action!
Teach your middle school students about greenhouse gases and the wonders of our atmosphere with this fun science experiment. You'll need some glass jars, cold water, and a thermometer. Follow the instructions here to see how the sun can heat up the water and release the gas inside the jars!
Learn More: education.com
17. The Power of Charcoal
This magical powder is used in a variety of liquid water purification systems and you can see it in action with this easy science experiment. Follow the simple instructions here to watch how activated charcoal absorbs and removes molecules from your water!
Learn More: thehomeschoolscientist.com
18. Bath Bomb Science
Bath bombs are great for a relaxing soak, but did you ever wonder if water temperature affects their bubbles? Grab some jars, a thermometer, and some of these fizzy bombs to test and see the results on your bath bomb science log. Find detailed instructions on how to, here!
Learn more: steampoweredfamily.com
19. Mummy Apples?!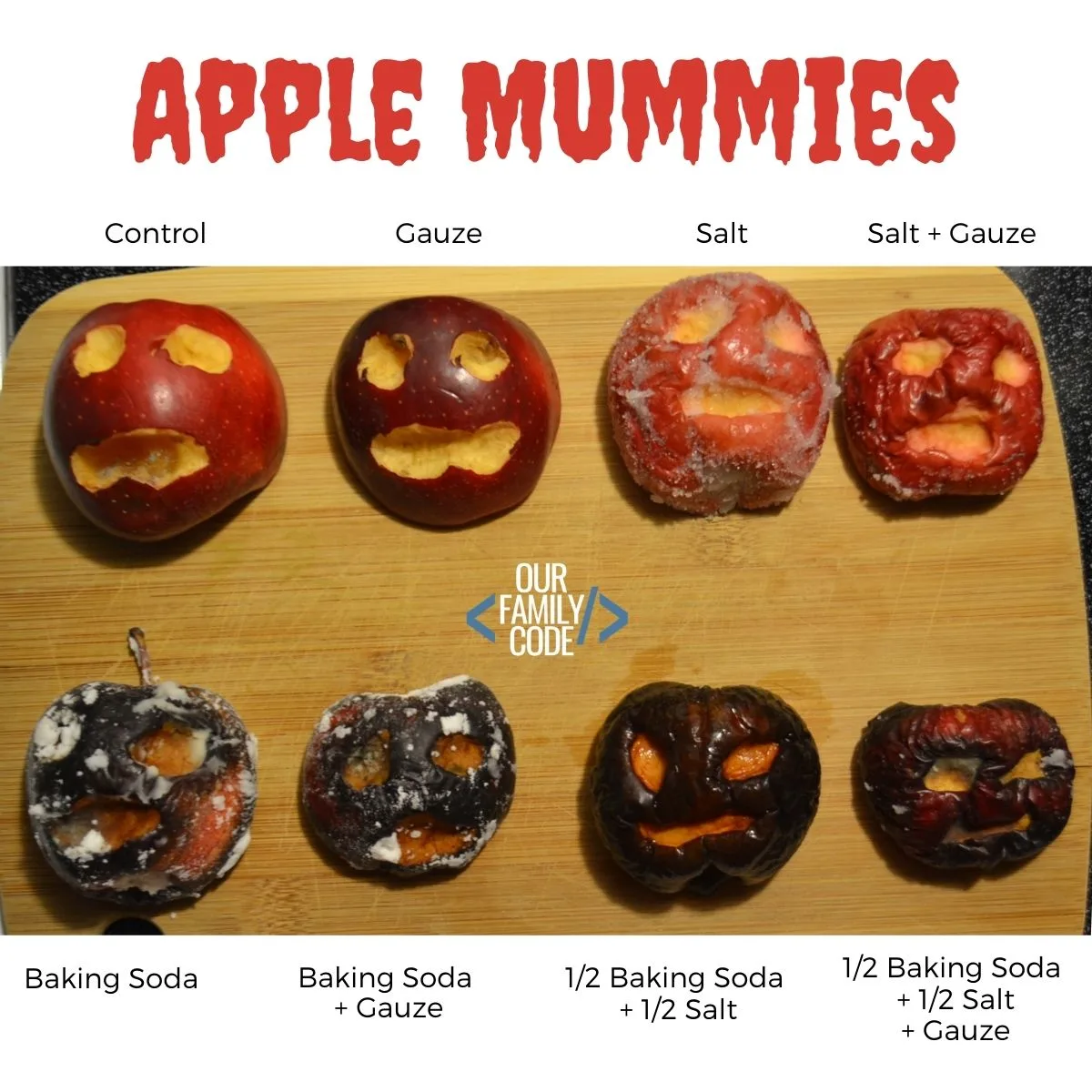 Did you know that with a few basic household ingredients you can mummify your food? This experiment uses apple slices, but you can try this in class or at home with a variety of foods. See how to make these salty mummies here!
Learn More: raisingarizonakids.com
20. It's A Germy World Out There!
Pick a room at home, or your classroom and start swabbing! Using cotton swabs, take samples from multiple surfaces and let them sit in agar and grow. Take pictures and notes on how the germs grow in a week or two. To see what you need, check out this link.
Learn More: angelicscalliwagshomeschool.com
21. Insect Behavior Experiment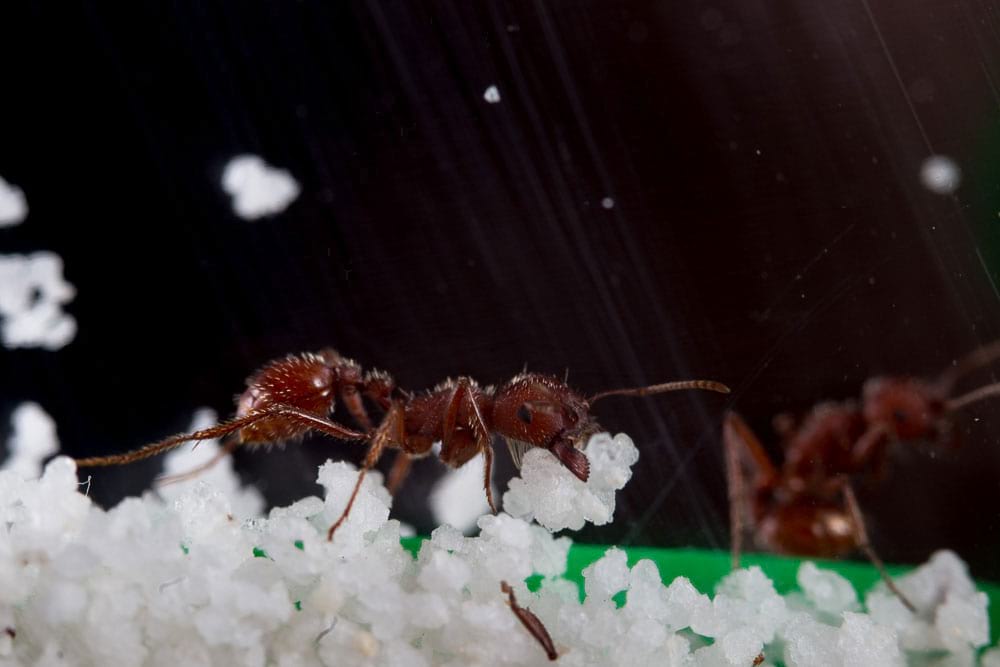 There are lots of simple and observable animal behavior experiments to try. This one sees how temperature affects ant behavior. You can put a container of ants in the fridge and another in the sun and watch/record their movements.
Learn More: antsalive.com
22. Color Associations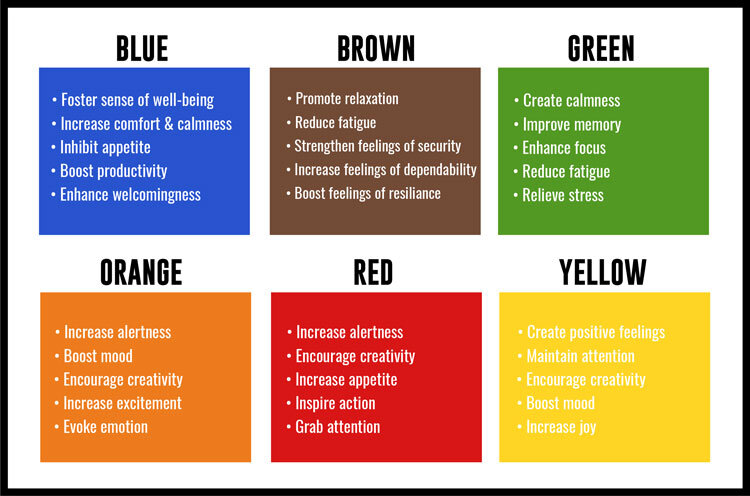 Try this experiment out on your classmates to see how colors affect how we learn, react, and retain information. You'll need some index cards and markers. See how to execute this experiment in a class by following the instructions in this link.
Learn More: education.org
23. Pinball Fun
Pinball machines may seem complicated, but with some creativity and a few art supplies, you can make your own to show off at the science fair. See the engineering design process to build your own here.
Learn More: learning.sciencemuseumgroup.org.uk
24. Classifying Candy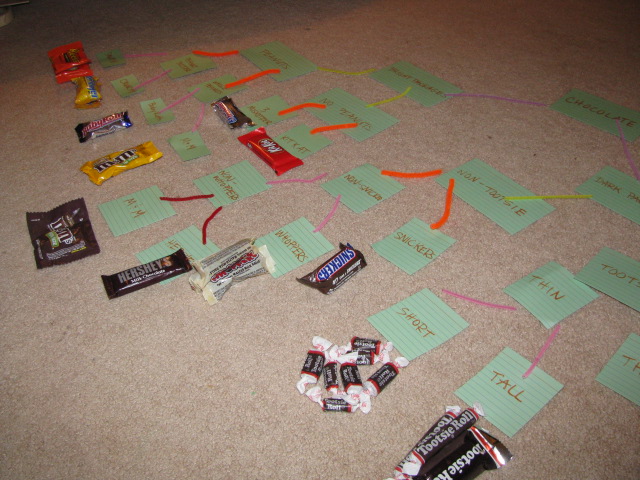 Classification is a way to find similarities and differences within a group. With this fun experiment, your students will classify different candies to represent taxonomy and understand a little more about group formation.
Learn More: ourjourneywestward.com
25. Amazing Oxidation!
Grab some household items, put them in paper cups of water, and see if they rust. Watch as they react differently depending on the type of water (distilled water versus saltwater) and take notes on your findings. For more information, check out this helpful link!
Learn More: teachbesideme.com
26. Melting Ice Mixtures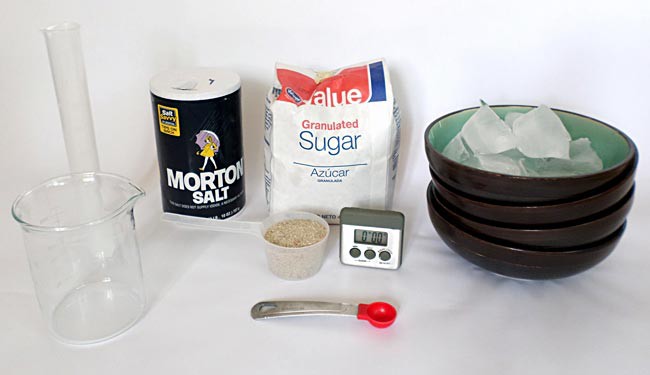 See if adding sugar, salt, or other substances changes the melting speed of ice cubes with this fun and easy experiment. Follow the steps here and log your results!
Learn More: sciencebuddies.org
27. Air-Powered Car
Can a balloon propel a car? Test this hypothesis yourself (in a mini version) using a simple homemade cardboard car and a balloon. Make a list of questions you wish to test and see if this is the future of travel!
Learn More: sciencebuddies.org
28. Preservative Spices
This spicy experiment will have your brain and tastes buds tingling! See what spices contain the preservative ingredient "carvacrol" and how they react with dissolved chicken broth cubes by following the procedure instructions here.
Learn More: sciencebuddies.org
29. Testing How Medications Dissolve
There are many brands of Ibuprofen out there. Pick up a few and test how well and fast they dissolve to see their effectiveness at relieving pain. Most medications need to pass into your bloodstream to work so this can give you useful real-life information. For tips and information check out this useful link.
Learn More: sciencebuddies.org
30. Water Erosion
This experiment is a fun way to see how water and earthwork together to create incredible natural landscapes. Pour some water into sand and see how the sand moves around and forms trenches. Log your results and repeat using different methods and strategies.
Learn More: sciencing.com
31. Tee Off!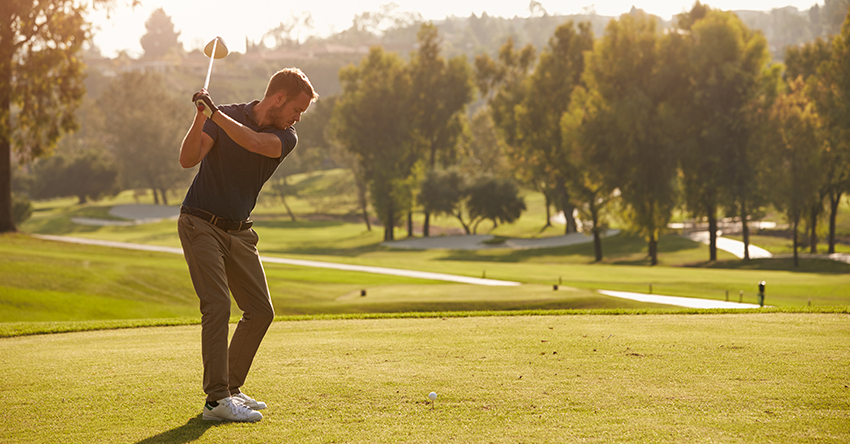 Do you like golf? Are you curious about how height affects your swing and accuracy? Try this fun experiment by getting some volunteer golfers, male and female, and 3 different tees of varying heights. See if the longer tee helps or hinders the velocity of your ball and record your results.
Learn More: poster.4teachers.org
32. Are All Sugars the Same?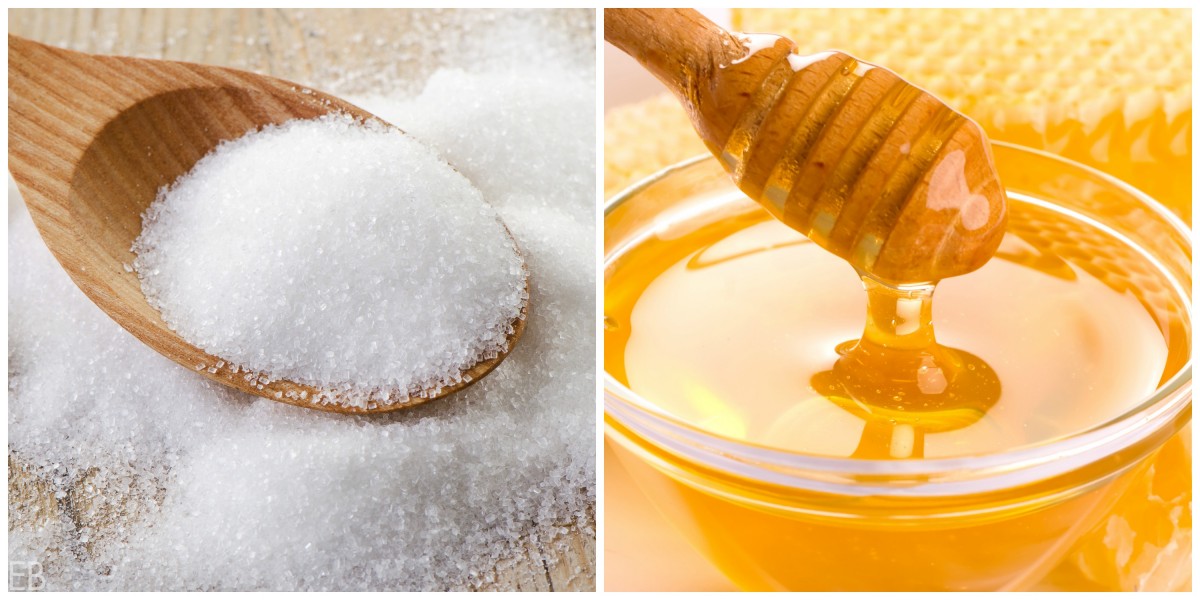 Test to see how sugar from different sources is processed by the body. Use water, honey, juice, and table sugar to test the reactions with reagent tablets. The results might give you a sugar rush!
Learn More: education.com
33. Manicure Time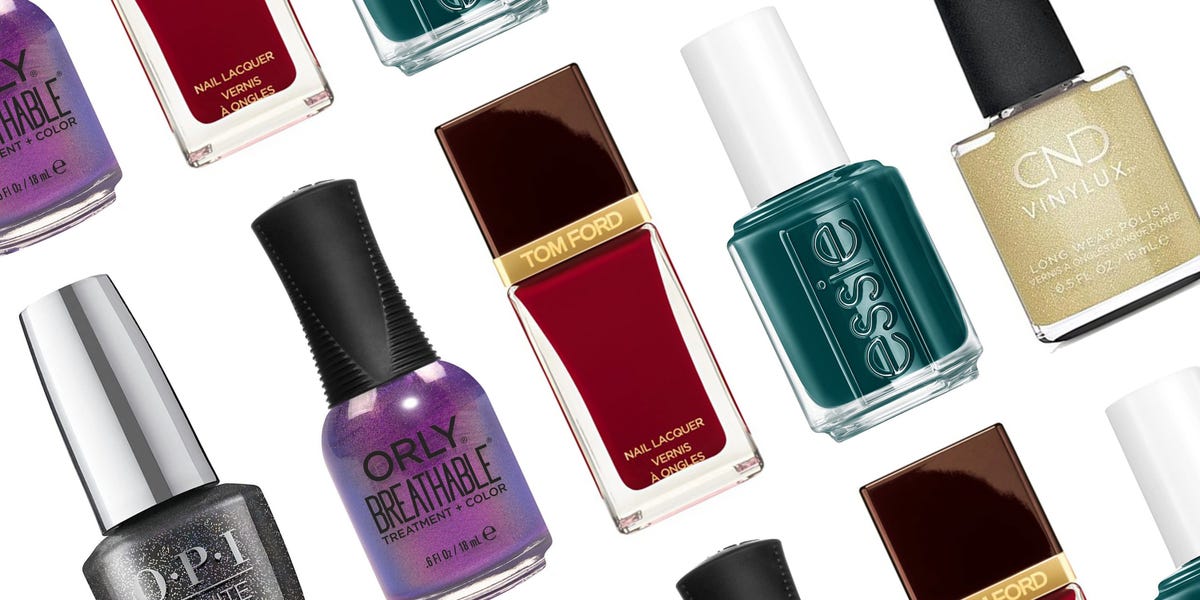 Grab a few different types and brands of nail polish from your local beauty store and test them out to see which last the longest. You can put a different polish on each fingernail and see how many days they take to chip or fade. Record your results.
Learn More: supplyme.com
34. Germs Around Us
Test to see which surfaces have the most germs on them. Get a bacteria growing kit and pick some places to swab. You might be surprised by the germy results!
Learn More: supplyme.com
35. Portable Solar Energy
Build your own solar battery to charge your smart devices on the go. Follow the instructions here to put together your solar battery pack and see how well it works at powering your phone.
Learn More: instructables.com
36. Remembering Different Fonts 
Does using one font help us remember the content better than if we were to use another one? If our teachers use Times New Roman versus Serif will we be able to remember information more easily? Grab a computer and some volunteers and try it out yourself!
Learn More: sciencefairadventure.com
37. Keep it Hot!
Do you wish your hot coffee, tea, or soup never got cold? Is there a way we can keep things hot? Try out this experiment using different cups and materials to see which ones keep the heat in the longest.
Learn More: supplyme.com
38. Musical Study Session
Should classrooms have music playing in the background to help students concentrate? How do different people react to music and do different types of music affect individuals in alternative ways? Try this out with a volunteer classroom and a playlist of various genres.
Learn More: supplyme.com
39. Flowers in Time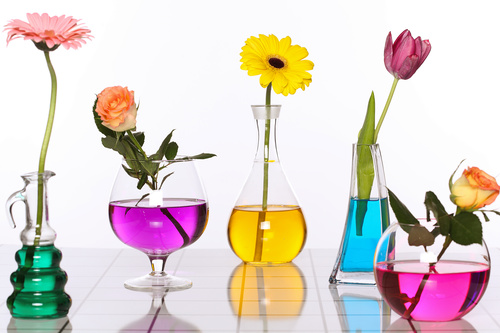 Are there simple things we can add to our water to help our flowers bloom for longer? Does water temperature matter? What if we add sugar or salt? Test out your ideas and hypotheses with this experiment.
Learn More: supplyme.com
40. Pen or Pencil?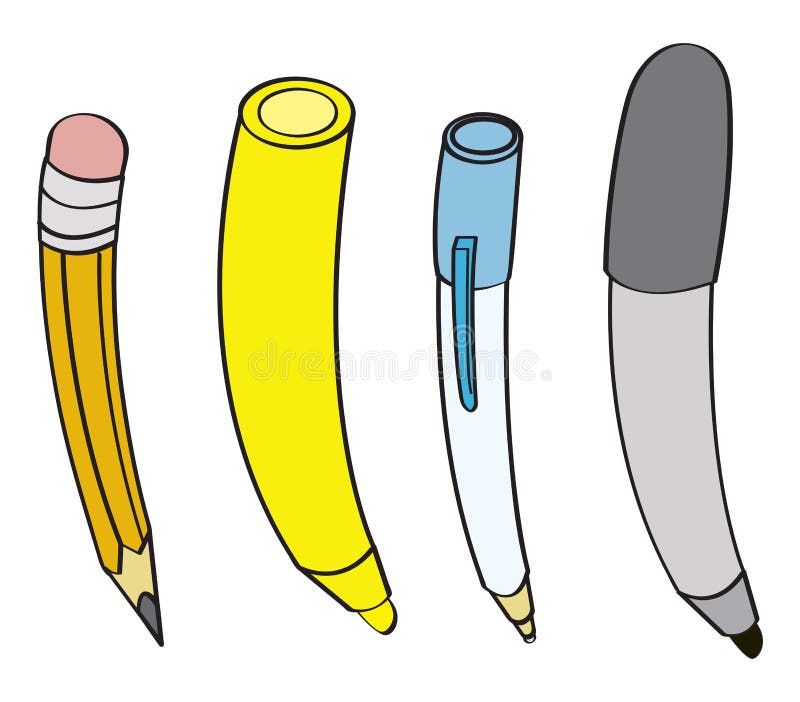 Test your hand movement/fatigue and note-taking ability with different writing instruments to see which works the best. Grab a few options: big pencil, mini pencil, blue pen, gel pen, marker, colored pencil. Use your classmates as test subjects and see what they think!
Learn More: supplyme.com
41. Dominant Senses
Can we feel more sensations in the dominant side of our bodies? You can try this out with 2 bowls, some hot and cold water, and a stopwatch/timer. See if you and your friends can last longer in the different temperatures with your non-dominant or dominant hands.
Learn More: education.com
42. Light Up the Dark
Black lights are a super fun tool to use in any experiment with fluorescents. See what materials, liquids, chemicals, and natural resources glow under a black light and which do not. Gives reasons to explain your findings and if your predictions were proven correct or incorrect.
Learn More: supplyme.com
43. Green Thumb or Bubble Gum?
How can we make hybrid fruits and vegetables like baby kiwi and blood limes? Scientists and botanists have been experimenting with grafting for centuries, and so can you! Use some chewing gum as a way to hold the stem and cuttings together so they can grow into one new hybrid branch, and see how your new invention grows!
Learn More: 100 Amazing Science Fair Projects by Glen Vecchione
44. Vision and Eye Color
Do blue-eyed people see better than brown-eyed people? More specifically this experiment looks at peripheral vision in different eye colors. Grab some classmates with different eye colors and some objects you can place around their area of vision to see who can see the best and if there is a correlation with eye color.
Learn More: supplyme.com
45. Pop Pop POP!
See which popcorn brand pops the most kernels per bag. Grab a few bags of different popcorn and test this out with the same time and microwave to see which gives you the most pop for your buck!
Learn More: supplyme.com
46. Insulation Investigation
Get your kiddies to explore how well different materials insulate against the cold with this simple science fair project. They can use a variety of materials to insulate some hot water, then observe and record the temperature changes that occur over time with a thermometer.
Learn More: Family Education
47. Earthquake Simulator
Shake things up at your science fair by having your learners develop an earthquake simulator. Simply have them create a shake table to demonstrate how different structures react to tremors.
Learn More: YouTube
48. Scratching the Surface
Rocks rock! Get your kiddos to create their very own hardness scales with this super geology project. They can perform scratch tests on different minerals to help them create their scale, and then compare their results to determine which minerals are the toughest in the bunch.
Learn More: All Science Fair Projects
49. Exploring Capillarity
Set your little scientists on a quest to unravel the secrets of capillarity. All they'll need are humble paper towels, water, and food coloring to answer a pressing question: Does thickness affect speed? As they work, have them record their results to then share their Eureka moments with the rest of their class.
Learn More: 123 Homeschool 4 Me
50. Plastic Bag Biodegradation
This one's for all the eco-champions in your class! Arm your students with shovels and biodegradable plastic bags before having them bury the bags in some soil to conduct a study on how fast different materials break down. A few weeks later, have them unearth their bags to observe the various states of decomposition.
Learn More: Sciencing
51. Hydroponics vs. Soil Planting
Green thumbs at the ready! Have your kiddos plant seeds in both soil and a hydroponic setup. Then, over several weeks, guide them in keeping a journal where they document each plant's growth. By the end, you and your students will have enough data to determine which method is superior for plant growth.
Learn More: Science Buddies
52. Floating on Salt
Have your learners navigate the topic of buoyancy with this fun, floating experiment. They'll use varying salt concentrations to test if an egg floats better in salted or unsalted water. We guarantee that they'll be shocked at the difference some salt makes!
Learn More: Science Sparks
53. Make a Compass
Challenge your kiddos to channel your inner navigators as you guide them through the mystical realms of magnetism. Equip them with a needle and a strong magnet before setting them loose to create their very own compasses. Get them to check that their creations work by comparing them against the readings of real compasses.
Learn More: Science Sparks
54. Fruit Battery Power
This project is perfect for keen little electricians! Have your pupils connect wires to different fruits and show them how to measure which one produces the most voltage. Whether it's a lemon, an orange, or a banana- they'll soon discover the shocking truth about the power of fruit!
Learn More: Teaching with Jennifer Findley
55. Natural vs. Synthetic Vitamin C
Lab coats on, everyone! Your kiddos will love this activity where they get to become chemists for the day. Guide them in investigating which has a higher vitamin C content- natural sources or synthetic supplements. Using titration methods with iodine, they'll quickly discover which source packs the greatest punch.
Learn More: Studylib
56. Glowing Germs
Switch off the lights, we're going dark for a germ investigation! Shock your students as you illuminate an unseen world for them. Start by applying a UV-reactive gel to commonly handled objects around the classroom. Next, break out a blacklight and let them observe just how easily those invisible "germs" can spread.
Learn More: Kids Activities Blog
57. Photosynthesis in Different Light Conditions
Let the sun shine! For this interesting project, your kiddos will grow plants under different colored pieces of cellophane and monitor their progress. Show them how to measure growth and assess the plants' health, so that they can determine which light color is the best for photosynthesis.
Learn More: A Green Muse
58. Effect of Microwave Radiation on Seeds
Have your learners investigate the effects of a microwave with this next idea! Start by getting your pupils to microwave different seeds for varying amounts of time. After they plant them, help them to document the germination and growth rates. You and your class might be surprised to discover that radiation has its pros and cons in the realm of botany!
Learn More: Education.com
59. Homemade Barometer
Step aside, weather channel! Your students will be the new meteorologists in town. Start by showing them how to build their own barometers and keep daily logs. To take things a step further, encourage them to try to make connections between atmospheric pressure and weather conditions.
Learn More: Housing a Forest
60. Impact of Exercise on Memory
Combine a workout with memory drills with this active science project to see if physical activity boosts retention. Get your kiddos moving with an exercise session and then get them to try and complete a memory test. On another occasion, try a memory test on its own and check the difference! This experiment may just produce a generation of fit geniuses!
Learn More: Education.com
61. Homemade Spectroscope
Invite your kiddos to step into the multicolored world of spectral analysis with this fantastic project idea! By using simple materials like a DVD, your learners can build their very own spectroscopes. Once complete, you can let them examine various light sources to identify their unique spectra of colors.
Learn More: Buggy and Buddy
62. Homemade Compost
Dig into sustainable living by getting your kiddos to start a compost bin! As they begin adding different organic materials, they'll be able to observe the differences in decomposition rates which will give them valuable insights into natural recycling processes.
Learn More: The Happy Housewife
63. Detecting Fake Silver
Real or fake? Let your students decide! Task your students with authenticating real silver using a variety of different methods. From checking its magnetic properties to observing chemical reactions, they'll have fun exploring all of the various techniques to identify real silver.
Learn more: Kidal
64. Artificial vs. Natural Sweeteners
Let the sugar rush begin! Show your little scientists yeast metabolism in action with this exciting, hands-on activity. They can see the results of yeast on natural and artificial sweeteners by watching balloons fill up with the carbon dioxide produced by the reaction. This project will undoubtedly show them which sweetener really rises to the occasion.
Learn More: Science Buddies
65. Brine Shrimp and Water Quality
It's time to dive underwater! Have your kids evaluate the effects of water quality on brine shrimp survival. They can start by setting up tap, distilled, and saltwater environments before monitoring which is most shrimp-friendly over the course of a few days or weeks.
Learn More: Home Science Tools Resource Center
66. The Sweetness of Organic vs. Non-Organic Fruits
Hold a sweetness showdown right in your very own classroom! With this fantastic project, your students will get the chance to use refractometers to gauge the sugar content in organic and non-organic fruits. Which fruit will claim sweet victory?
Learn more: YouTube
67. LDR (Light Dependent Resistor) and Light Intensity
Circuit boards at the ready! Have your learners set up a simple electrical circuit featuring a light-dependent resistor and then ask them to measure how its resistance changes with varying light conditions. What an enlightening introduction to electronics!
Learn More: YouTube