Having a 10-year-old is exciting. They are full of energy and always on the move. However, if you don't have activities ready to go, they can get restless, and that's when trouble starts to creep in. That's why we've pulled together all kinds of activities from educational pursuits to fun-loving games. Head down the list as your 10-year-olds give each one of them a go!
1. Brainteasers
Brainteasers are great for anyone, let alone 10-year-olds. This can keep them busy for hours on end, and you can do them with them! Not to mention that brainteasers will have their little minds ticking away!
Learn more: Picklebums
2. Make a Map
Making a map of whatever your child feels like is not only creative and educational, but it also takes time. The map can be of your neighborhood, town, or even a map of the world and the places they want to visit.
Learn more: Picklebums
3. Visit Local Farms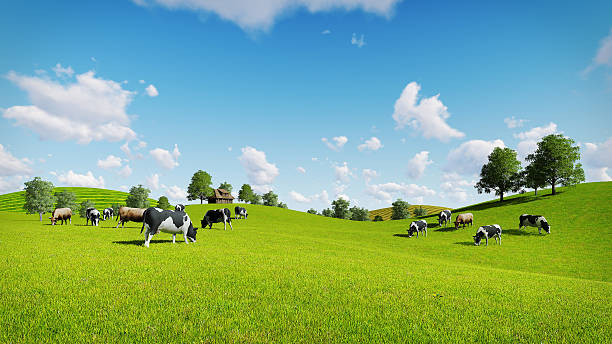 Kids love to hang out with farm animals. It's a great educational experience and a lot of fun for everyone. Local farms also usually have some good sweets or homemade food in their little market session. Sometimes, you can even pick your own apples or other fruit!
Learn more: Play Learn Thrive
4. Go Camping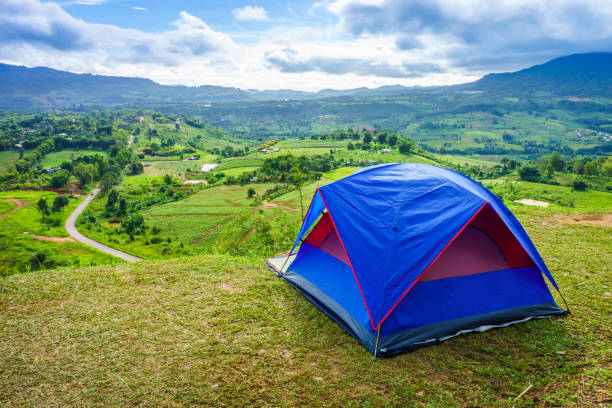 If you are up for a bigger adventure, going camping is an activity for the whole family. For those who are not great at the traditional kind of camping, there is always glamping. You can check out some Airbnb's or rent an RV and hit up one of the campsites.
Learn more: Play Learn Thrive
5. Laundry Basket Toss
Not every activity has to be super creative. Kids can be occupied with anything that feels remotely competitive. That's why laundry basket toss is the perfect game. Fold up their dirty laundry into balls and keep score.
Learn more: What Moms Love
6. At-Home Mini Golf
You don't have to head to the nearest mini putt putt course and pay $10 per person! You can make your own obstacle course at home. It just takes some creativity and the right equipment. Set up nine holes throughout your house and backyard and keep score as you play.
7. Make an Indoor Clubhouse
Kids love to have secret clubs and hiding spots. Making an indoor clubhouse is fun for them to play around inside. Give them blankets and pillows and let them drape them over the furniture to make their secret room.
Learn more: The Art of Simple
8. Puppet Show
Making puppets is super fun and very easy! With a few crafts, you can make them out of paper bags and a marker or you can even make sock puppets. Have your kids devise a compelling storyline and put on a fun play.
Learn more: The Art of Simple
9. Indoor Obstacle Course
On a rainy day, when there are not a lot of options to burn off extra energy, an obstacle course will do the trick! You can set this up in so many ways and even create different levels.
Learn more: Raising Dragons – Activities for Kids
10. Write a Letter
Having a pen pal is a great activity because it teaches kids the importance of bonding from an early age. Plus, they will get excited every time they receive mail. You can join many different programs to write a pen pal letter. Your kiddos may just find themselves connecting with kids from other countries or elderly in nursing homes.
Learn more: Pathways
11. Head to the Beach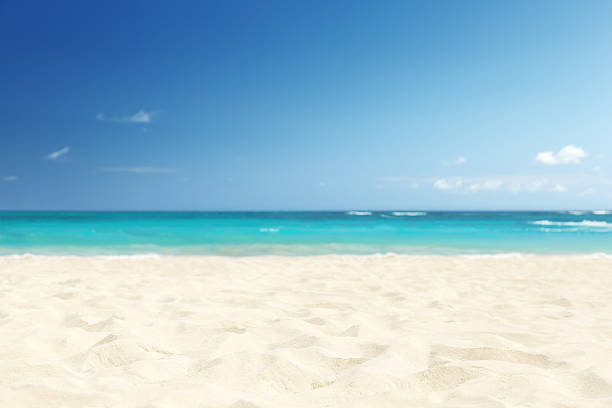 If you live close to a beach or even within an hour's drive, hitting the water up for a day can be a lot of fun. Even during the cooler months, running around in the sand can get everyone's energy out before bedtime. Don't forget to pack bats and balls as well as a frisbee!
Learn more: What To Get My
12. Road Trip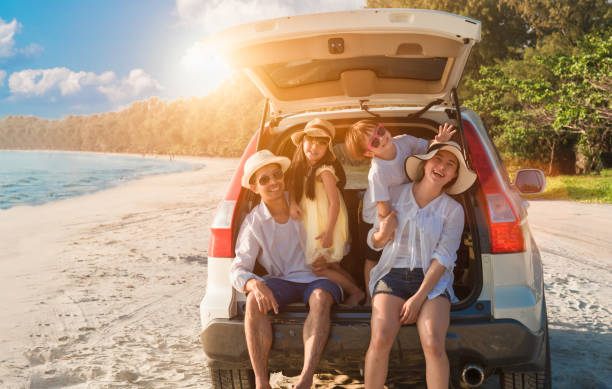 Put the fun back into taking a road trip. Have your young ones design their own games which are suitable for being played in the car. If their imagination fails to inspire, rely on classics like naughts and crosses or I spy!
Learn more: What To Get My
13. Ride Bikes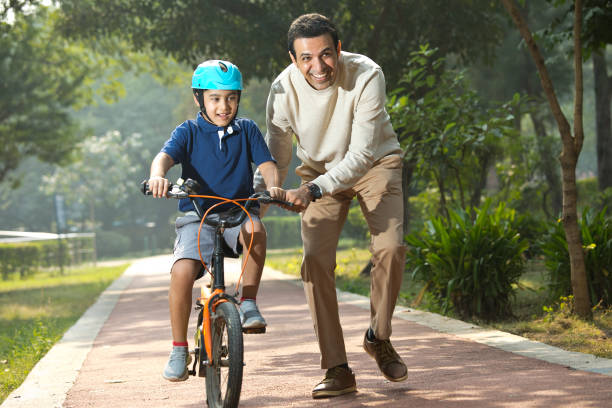 Simple and fun for kids. Riding bikes is great exercise and will keep your kids entertained for hours! You can ride along your neighborhood if it's a safe space or pack the car and head to a playground. Be sure to pack lots of water and snacks if you head out on any long hauls.
Learn more: Moms.com
14. Build a Model
There are so many things you can build with pre-made sets. There are airplane models, boat and ship models, and so much more. Some models go beyond just building them and allow you to paint on them as well.
Learn more: Moms.com
15. Take Up a New Hobby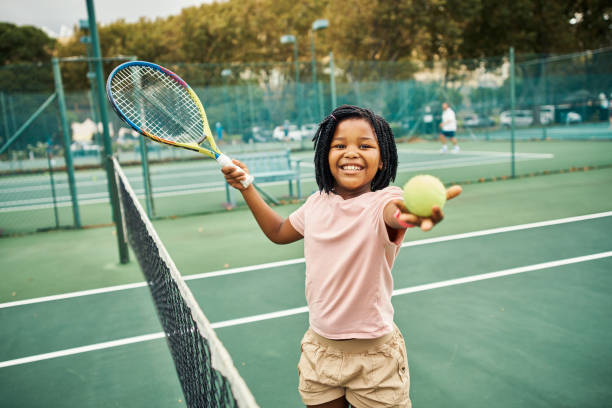 Kids love to try new things. Encourage them to take up a new hobby whether it be a sport or playing an instrument. Even arts and crafts are great ways for kids to discover hidden talents.
Learn more: A Healthy Slice of Life
16. Scavenger Hunt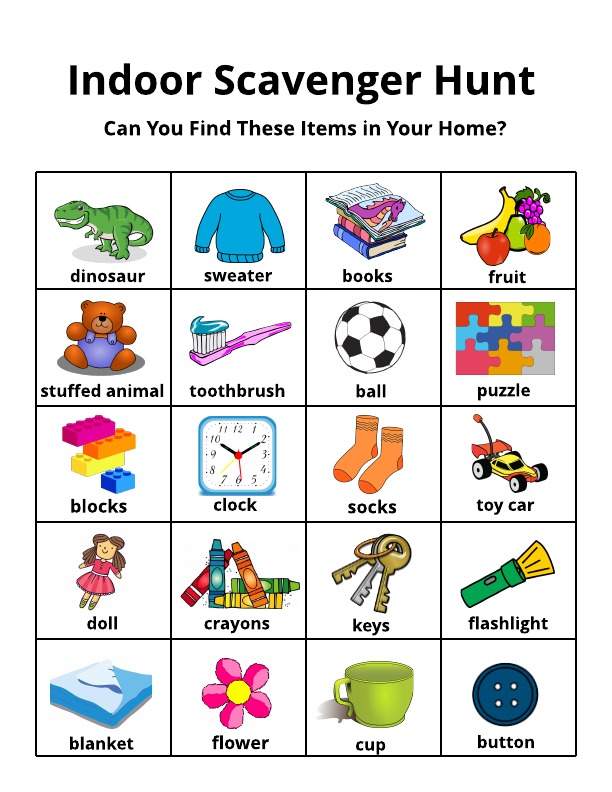 Making a scavenger hunt can be done in so many ways. If it's a beautiful day outside, incorporate common nature items into the list and hunt throughout the neighborhood. Bring the fun inside on a rainy day to keep kids occupied.
Learn more: A Healthy Slice of Life
17. Build Legos
Kids love to play with Legos! Their versatile nature extends itself well to not only building pre-set items but also letting creativity flow and building whatever springs to mind.
Learn more: Budgeting For Bliss
18. Playdough Fun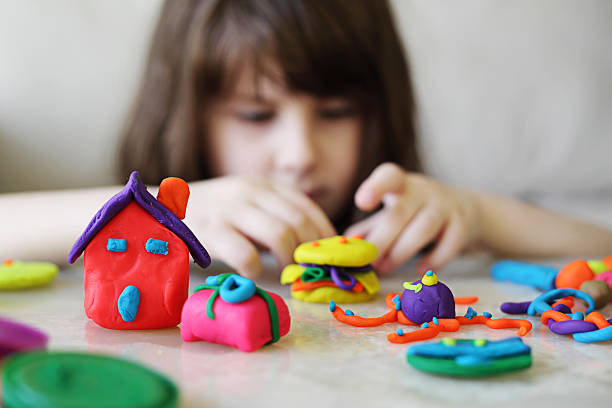 Who doesn't love playing with Playdough? Playdough is similar to Legos in that it can be used to build just about anything!
Learn more: Budgeting For Bliss
19. Virtual Amusement Park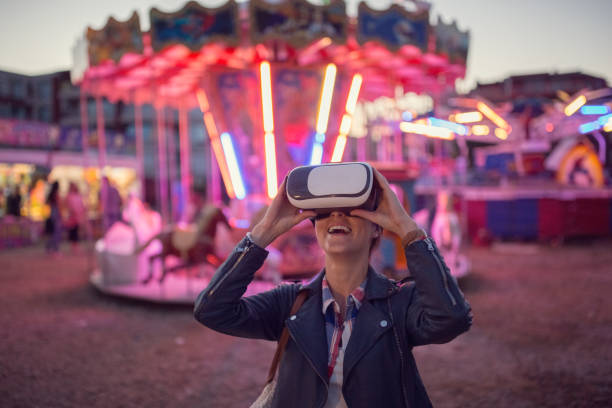 Sometimes, we don't have the money or the time to spend all day at an amusement park. However, 3D videos make it possible to go to the amusement park virtually! There are tons of rides you can explore just by going on YouTube.
Learn more: Indy's Child
20. Make Friendship Bracelets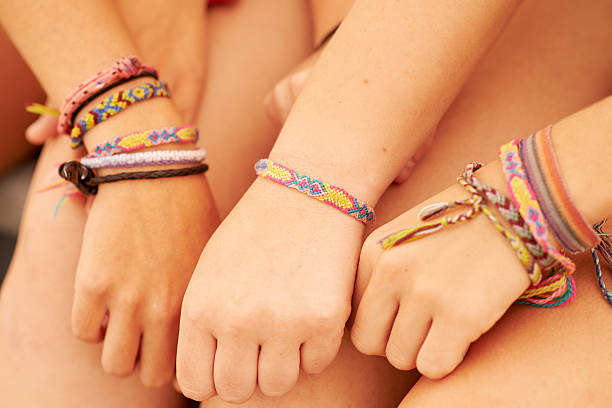 Kids love making jewelry and friendship bracelets at this age. Keep things simple and have your kids use yarn, string, beads, or even elastic bands to bring their wearable art to life!
Learn more: Indy's Child
21. Make Popcorn Garland for Holidays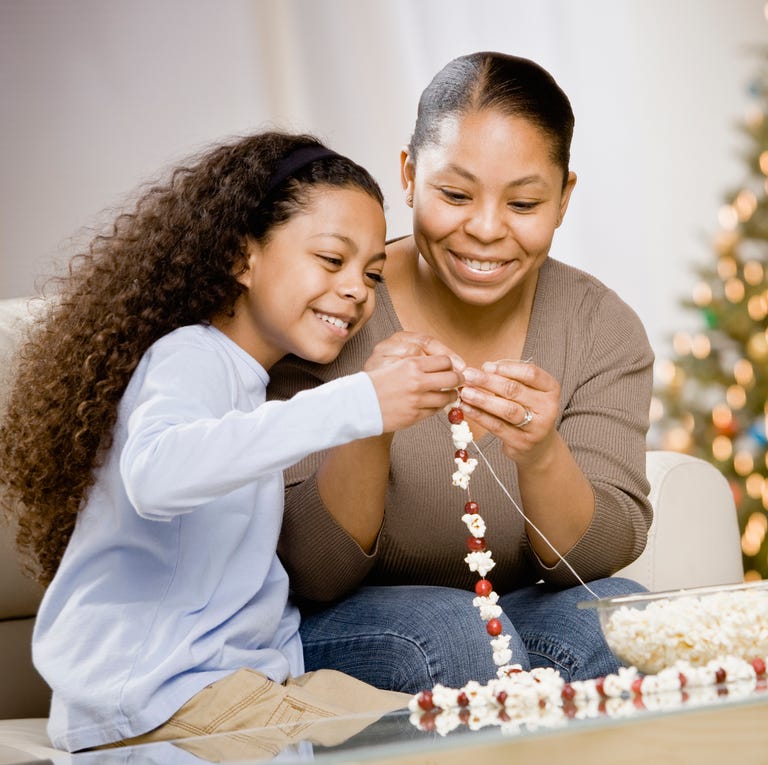 If it is the holiday season, making popcorn garlands is fun and can take some time out of your day. Kids will enjoy being able to snack while also pulling the kernels onto a piece of string.
Learn more: Woman's Day
22. Decorate the Home for the Holidays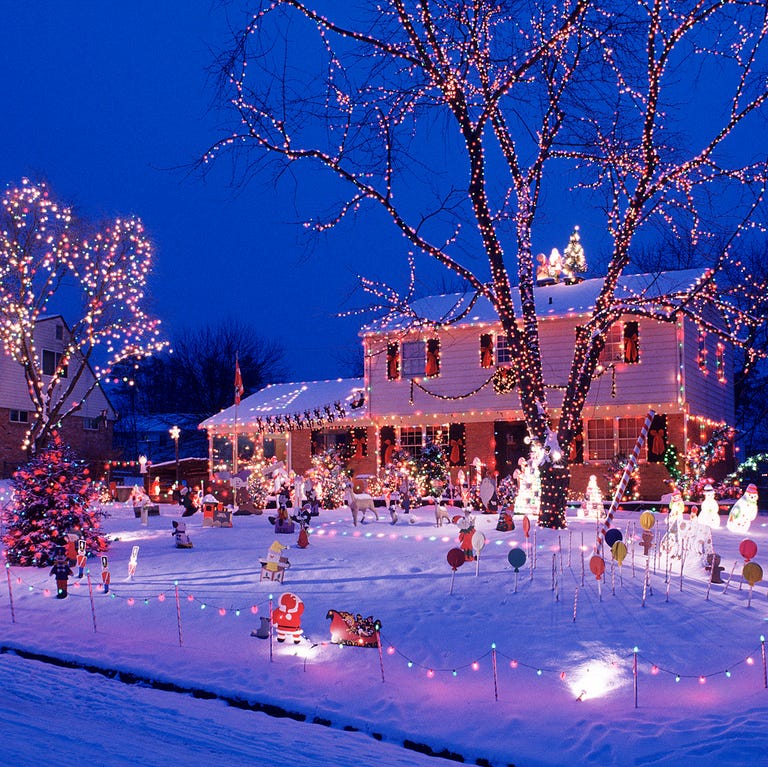 In general, decorating the home for the holidays sparks a lot of joy in kids and adults alike! Spending an evening decorating the home while playing holiday music is the ultimate way to get everyone enjoying the Christmas spirit.
Learn more: Woman's Day
23. Tea Party Time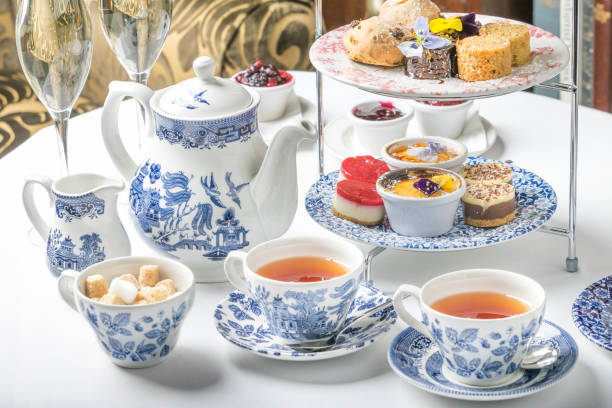 Grab your friends and host a tea party! Have everyone dress up and bring a plate of petite snacks to enjoy. Be sure to set the scene with cutlery, crockery, and serving plates beforehand!
Learn more: Matchless Day
24. Bake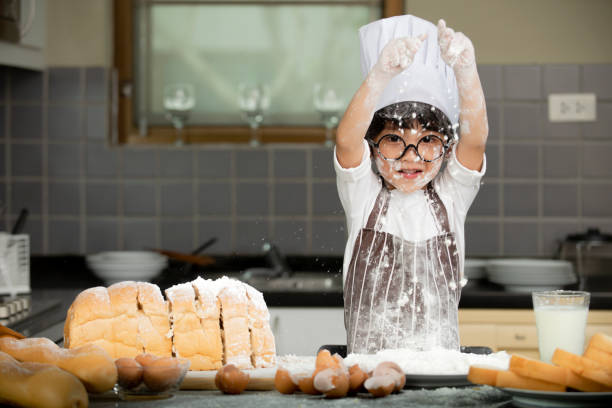 For kids who love to spend time in the kitchen, baking is a good activity to do with an adult. It doesn't take the whole day, and there is a reward to enjoy at the end!
Learn more: Matchless Daily
25. Take a Fitness Class Together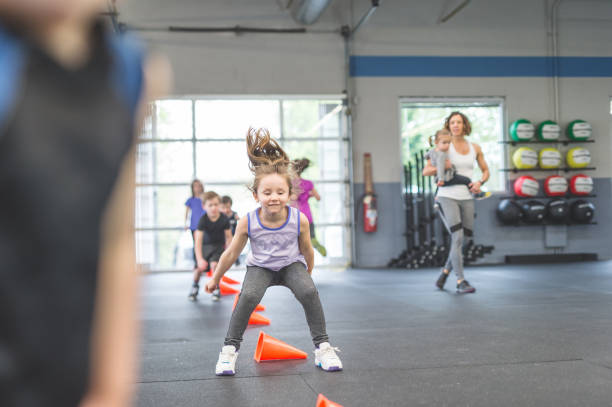 There are many free fitness classes on Youtube. From dance parties to yoga sessions, there's something to suit everyone's fancy! This is a healthy way to spend an hour and get some energy out.
Learn more Kiplinger.com
26. Check Out Bugs and Plants in Your Area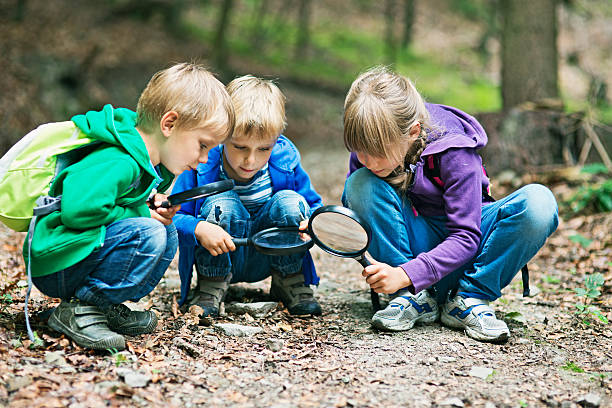 This may not be every parent's favorite exercise, but exploring wildlife outside is never a bad idea. Checking out different bugs and plants is educational for kids and they can even use an app to identify them!
Learn more: Kiplinger.com
27. Make a Movie
Film your own short movie! You can edit it on IMovie or any app that lets you put fun filters on it. You can even add music to turn it into a music video!
Learn more: IdTech
28. Arts and Crafts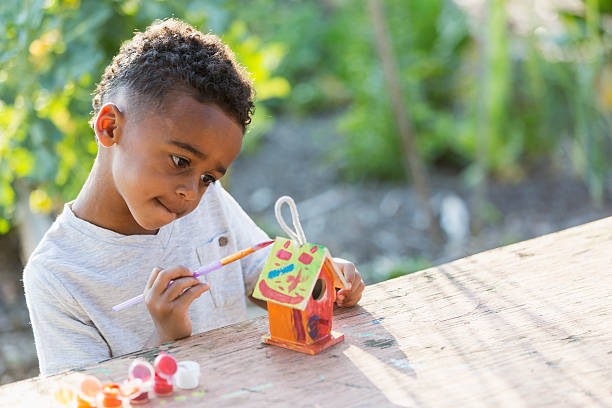 Arts and crafts are a classic. All you have to do is grab some paper, pencils, crayons, or paint. You can also be creative and make crafts out of your recycling!
Learn more: IdTech
29. Play I Spy
There is no game more classic than I Spy. You can play it for however long you want, but it's good for short periods where you need an activity to pass the time.
Learn more: Mommy Poppins
30. Do a Puzzle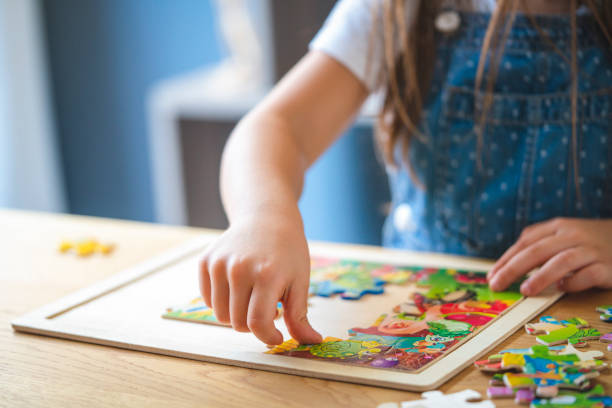 Doing a puzzle for the appropriate age can take quite some time. It's a perfect indoor activity for 10-year-olds to do independently or with an adult.
Learn more: Mommy Poppins