Modeling a healthy family lifestyle for your kids is very important at every age. Things, however, tend to get a little tricky as they slowly transition into their teen years. Here are some indoor and outdoor activities to incorporate healthy habits into your 11-year-old boys' or girls' schedule.
1. Family Game Night
Family game nights are the best way to bond with children while also creating a tradition to enjoy for decades!
Try letting your kids decide what snacks to bring and what indoor game to play. Throw in games like chess or sudoku to boost their cognitive skills.
Learn More: Pathways
2. Visit the Theatre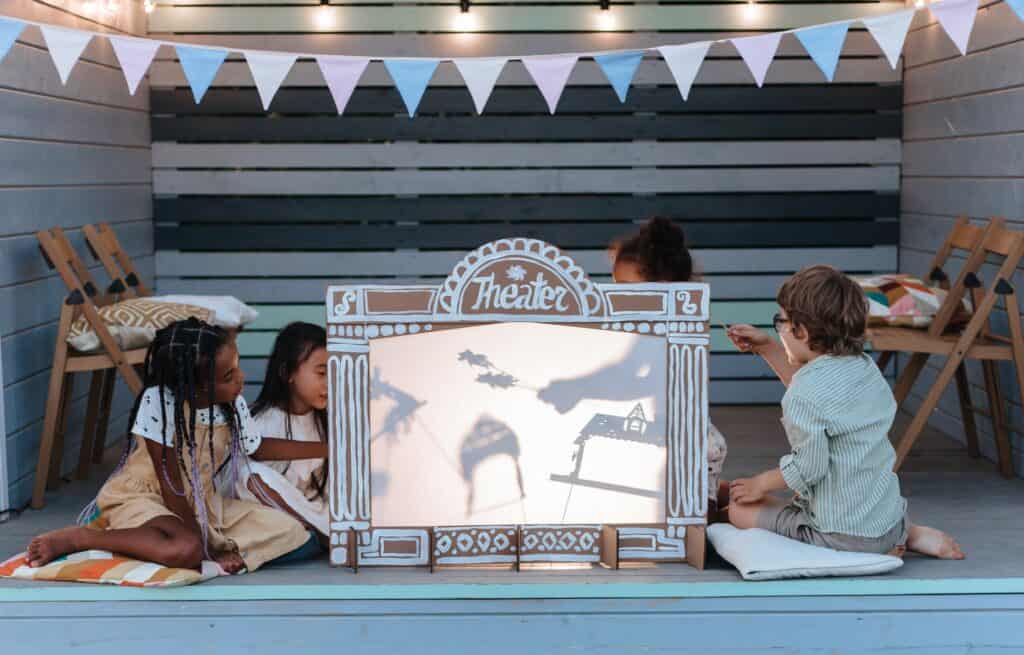 Give your kids cultural exposure and help them socialize by taking them to watch a play. It may also help introduce your child to phone-free hobbies. Make sure to choose interesting plays that don't bore your kids to sleep!
Learn More: Bimiboo
3. Basic Self-Defense
Teaching your child some basic self-defense moves can help them stay safe when out alone. Self-defense may also increase confidence in children and help them resist bullying attempts at school.
Learn More: ABC7 News Bay Area
4. Have a Snowball Fight
Snowball fights are a classic backyard game to enjoy outdoors in Winter weather and get some exercise. You can also make teams and finish the game with some hot chocolate. Make sure to teach your kids how to use safety words to prevent injuries.
Learn More: Miss Linky – Educational Videos for Kids
5. Roasting Marshmallows
Roasting marshmallows at home is one of the best boredom-buster ideas in any season. Instead of looking for clean branches or twigs, you can try using marshmallow roasting skewers. They are safer, portable, feature protective caps, and are available in plenty of colors.
Learn More: Mom Knows Best
6. Gardening
Whether you have a small or large backyard, you can undertake plenty of gardening DIY projects with kids. To start off, try getting a few seeds of their favorite flowers or vegetables. You can sow these together and help your kids maintain a plant diary with photos for every stage.
Learn More: Planet Natural
7. Bird Watching
A pair of binoculars is all you need to bird-watch with your kids. It may also help teach the kids how to observe nature quietly and appreciate its beauty. Find a comfortable spot in your backyard and note down the feathered visitors!
Learn More: Parent Circle
8. Read Something Together
Improve your child's vocabulary, reading, and communication skills by reading beautiful books, newspapers, or beloved chapter books with them. You can help explain concepts they don't yet understand and make it easier for them to look up the meanings of new words.
Learn More: Ox For Dowl
9. Household Chores
Get your kids into the habit of helping out at home by introducing them to some household chores. Pick easy ones that encourage hygiene and tidiness around the house. Assign nights when the family completes chores together to instill collaboration skills and also teach kids how to take care of the house.
Learn More: Web MD
10. Plan Meals Together
A smart way to deal with pickiness around food is to involve the kids in meal prep. This way, you can teach them about balanced nutrition and healthy diets. It can also be an opportunity to root out their food or weight insecurities.
Learn More: Together Counts
11. Go for Weekend Bicycle Rides
Tackle the need for quality time with the family and outdoor exercise with weekend bike rides. Try to complete a different route every weekend. Be sure to teach your kids safe cycling practices to ensure everyone around them is out of harm's way!
Learn More: Healthy Children
12. Bust Out Some TikTok Dance Moves
Your child may already show an interest in phones and TikTok-like apps. Help them use the internet for fun. Learning TikTok dance moves can also help them get some exercise via an indoor game. You can also teach them responsible online behavior while they're at it!
Learn More: Chicago Parent
13. Paint the Furniture or a Room
Painting a canvas is not interesting for every kid. Painting the house, or a part of it, on the other hand, could be! You could teach them different ways to paint furniture or walls and let them choose just one to complete independently. Just make sure to give them non-toxic materials and plenty of space to play!
Learn More: Simply Full Of Delight
14. Teach Them Food Safety
The tween years are a good time to introduce food safety practices to your children. You can start by teaching your child how to properly pack a lunch box and then gradually introduce cooking tips and major food-related no-nos.
Learn More: Very Well Family
15. Binge-Watching With the Family
Don't let your kids fall into the binge-watching trap! Instead, make it a fun activity to binge-watch action movies, rom-coms, etc., on a classic movie night get-together.
Learn More: Chicago Parent
16. Press Flowers
Pressing flowers is one of the best activities for tweens who love crafts more than gardening. All it requires are a few flowers, petals, and leaves; along with a book. It takes very little time to press the flowers, and you're left with a beautiful book full of mementos.
Learn More: Red Ted Art
17. Make Bubble Wands
Your tween boys and girls are finally at the age to learn the skill behind making a bubble wand. Now, whenever they complain of boredom, challenge them to make bigger wands and bubbles than ever before! Take photos of the biggest bubbles and turn this simple outdoor activity into a fun tradition for birthday parties.
Learn More: Tween Parent
18. Paint Rocks
From finding uniquely-shaped rocks to painting them, there's a lot involved in rock painting. To make it even more fun and engaging, hide these rocks outdoors in your neighborhood or community. You can also turn the process of looking for stones into a treasure hunt activity!
Learn More: Childhood 101
19. Watch the Stars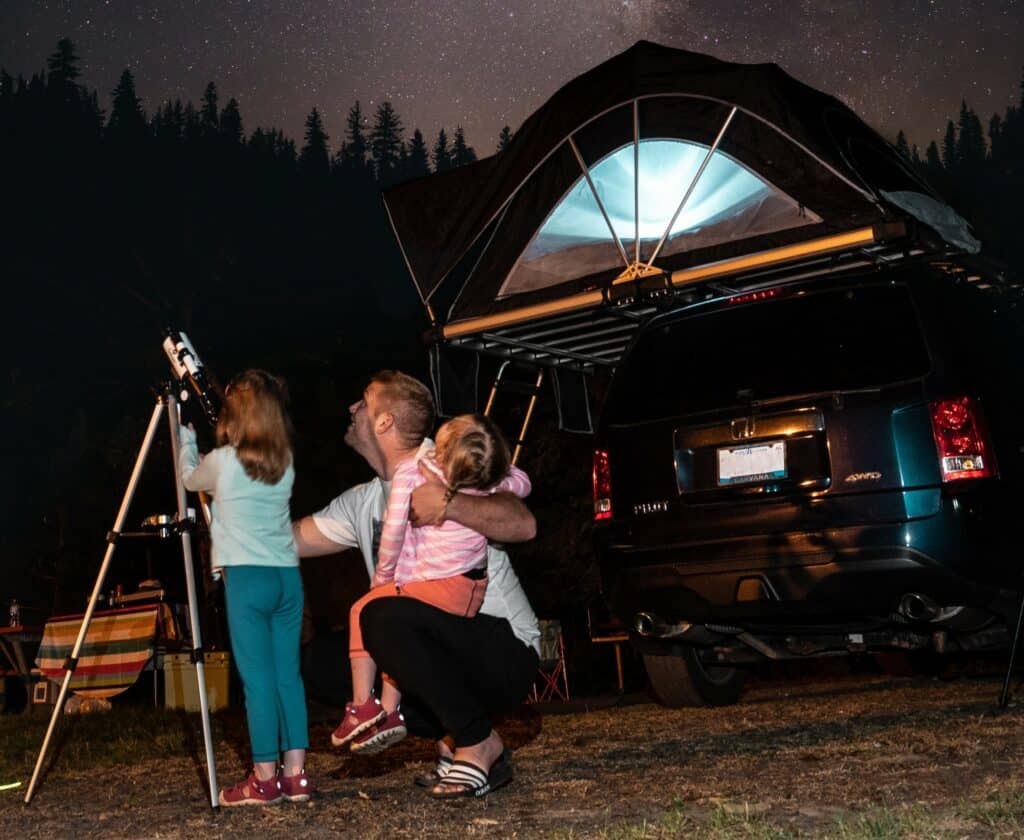 Depending on your child's interest level, this activity can take various forms. For beginners, you can start by identifying stars and constellations with the naked eye. Once your kids have more experience, bring binoculars or telescopes into the mix, or simply take them to a planetarium!
Learn More: Meraki Lane
20. Pottery Making
Buy your kids their own kid-friendly pottery wheel and help them learn the basics of pottery making.
You won't just end up teaching them how to make beautiful ceramics for the home, but will also enhance their motor skills and hand-eye coordination.
Learn More: Createful Kids
21. Family Tree
The tween years are a good opportunity to try art projects such as mapping the family tree. It also helps you teach them more about their identity, ancestry, and that favorite aunt! You can try making a scrapbook or a large tree by listing out immediate relatives they know and then, branch out!
Learn More: Productive Pete
22. Explore Local Areas
Taking your child on a walk around the neighborhood can help them learn more about the area they live in and develop critical thinking skills while doing so! It can also help build their geographic understanding and awareness of their surroundings. Discuss the building structures, landscapes, and the type of trees you see.
Learn More: Natural Numeracy
23. Create DIY Crystal Egg Geodes
These DIY crystal geode eggs are so easy and beautiful that you may want to find a place to display them! Crystal geode-making does involve some risk so ensure that an adult is able to supervise.
Learn More: Learn To Grow
24. Personalize School Supplies
What better way to give your kids an arts camps-style outlet to express themselves than personalizing their school supplies? They can use letter stickers, labels, sharpies, colored folders, paint pens, and whatever else their heart desires.
Learn More: Jam Paper
25. Bug Hunting
An easy way to engage your children with nature and increase their environmental awareness is to take them on bug hunts. You can make it a backyard game activity or go to a nearby community garden.
Learn More: Childhood By Nature
26. Homemade Lip Balm
Choosing ingredients for making a DIY lip balm can improve your child's creative thinking skills. Teach them how to create a DIY lip balm using healthy ingredients. Add some colorful and flavorful liquid drink mix for fun!
Learn More: Scholastic
27. Teach Them Survival Skills
There are plenty of survival skills that you can teach your adventurous tweens. These can be both outdoor and indoor lessons, so you never have to miss a lesson, no matter the weather! Start by introducing something easy and interesting such as first aid. As your kids grow and master each skill, add something new and challenging to the mix.
Learn More: Sherwood High
28. Workout Supermarket Deals
Whatever your kids' math score is, this activity may help improve it. The next time you visit a supermarket, take your kid along. Encourage them to do the calculations on different offers to help you figure out the best deals. Let them also do the math to discover the total cost of a weekly grocery run.
Learn More: National Numeracy
29. Attend Live Acting Workshops
Acting workshops are a fun way to engage your child in socializing activities for kids. If your kid is a bit shy or finds it hard to express their emotions, community acting workshops might help improve their communication skills.
Learn More: TLC
30. Teach Them Fire Safety
Your tween boys and girls will soon be ready to step out into the world by themselves. What better way to teach them the importance of responsible behavior than giving them a fire safety class? Teach them how to navigate smoke detectors and escape routes, use escape ladders, and do other fire drills over the weekends.
Learn More: Very Well Family