At the age of six, children are beginning to read and can assist in many activities. They have more autonomy and their attention span is longer. It is important to work on their fine and gross motor skills as well as develop their social skills during these years. Here are some fantastic activities that will have your children and students developing in a holistic manner.
1. Make Homemade Playdough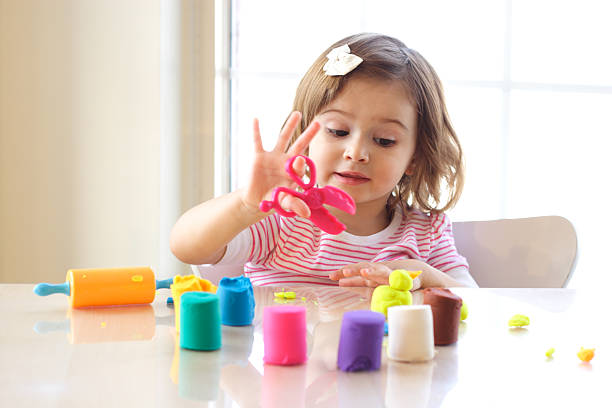 Making your own play dough might seem like a lot of work, but it is actually a very simple activity that's cost-effective. This is a non-toxic, gluten-free recipe and your little ones can personalize their dough by dying it in different colors. 
Learn More: Living Well Mom
2. Memory Skills Emoji Style

Emotional Intelligence starts at a young age and children need to be taught to recognize others' feelings and be empathetic. This emoji game is a fun indoor board game where children turn over two cards, talk about the emotion and look to see if there is a match.
Learn More: Learning Ideas for Parents
3. Kaleidoscope Crazy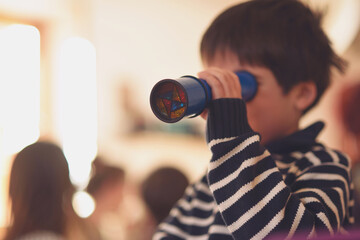 Many children are mesmerized by kaleidoscopes and they are surprised once they find out how easy it is to make one. You only need toilet paper rolls, colored construction paper, plastic sandwich bags, small toys, and a few small shiny objects before you're ready to get crafting!
Learn More: KiwiCo.
4. Workout to the Alphabet
Sports A-Z with 26 physical exercises like jumping jacks, push-ups, or core exercises is a great way to get active. In today's world, it's difficult to get kids moving. Obesity is on the rise with children under ten so be sure to engage your young ones in many P.E. activities that'll burn off energy and keep them fit.
Learn More: Tiny Beans
5. Hula Hoop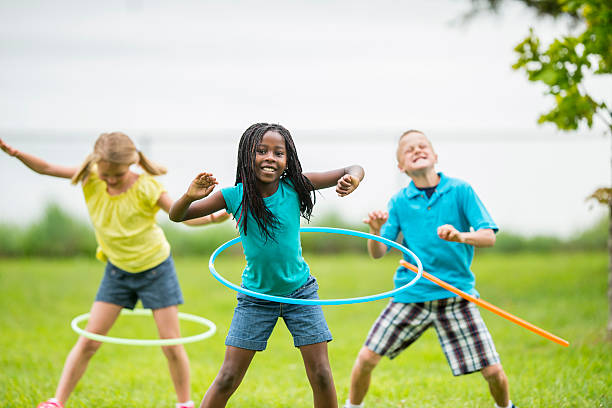 Hula hoop games and activities are super for building muscles, coordination, and gross motor skills. Hula hoop musical chairs is a fantastic way to play the classic game of musical chairs except when the music starts they pick up a hula and start moving. After a few rounds, eliminate one hoop at a time.
Learn More: Empowered Parents
6. Go Fish Reading Style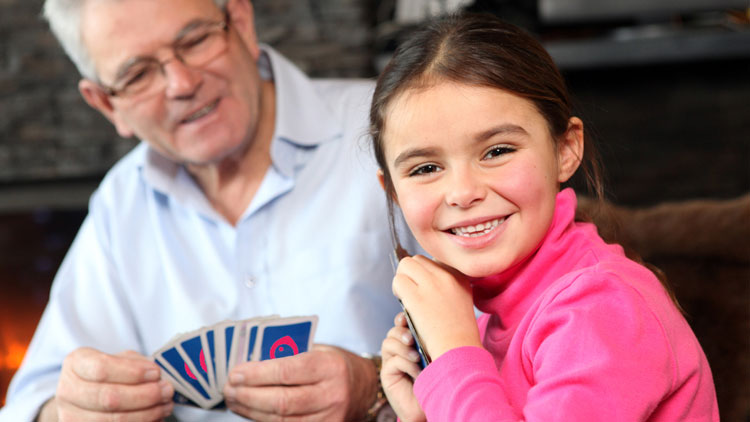 "Go fish" is a classic card game where you have to find all 4 suits of one card. This time we are going to play go fish reading. Kids have word cards and they need to try and form sentences. If they are unable to do so, they say "go fish". The object of the game is to make as many sentences as you can and earn points.
Learn More: Sight Words
7. Bedtime Stories that Teach Kindness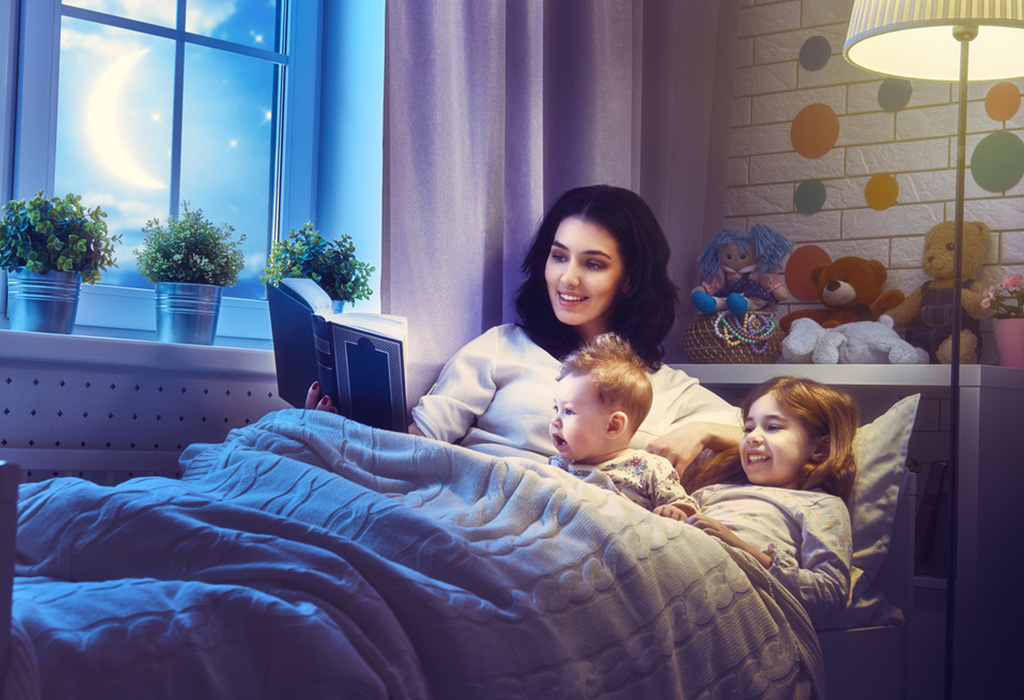 Bedtime stories are a great way to end the day. We must stay positive in today's world and share stories that inspire and teach our children to be better, help others and show kindness. These are stories you can share with your children and students.
Learn More: Heifer
8. Make a Bird Feeder
Kids can make a sweet bird feeder out of recycled toilet paper rolls. This is a great activity for the entire family and is simple to put together. You'll simply need peanut butter, birdseed, and string. 
Learn More: The Chaos and The Clutter
9. Deer
This activity will have your little ones working on their listening skills in a fun way. Students make animal poses of their choice and when the leader calls out a specific animal they have to change. If they hear the word DEER it means that they need to freeze like a deer in its tracks.
Learn More: Beat by Beat
10. STEM Car

Stem projects are great for six-year-olds. This is a wonderful activity to help them develop critical and spatial thinking. This chemical reaction Car is fun to make using recycled materials, baking soda, and vinegar.
Learn More: https://leftbraincraftbrain.com/engineering-projects-for-kids/
11. Obstacle Course
You can have crates to climb over, and ropes to walk the "tightrope" on. Having to go under tables and crawl through tunnels will get their little muscles fired up. Challenge your kids to spend time drawing out their very own course before gathering the necessary materials and setting it up.
Learn More: Pinterest
12. Telepictures
This game combines writing simple sentences withdrawing. Using pieces of paper, student number one writes a simple sentence so that the second student can draw the images that match the sentence. Then they fold it down so you can only see the paper with the image, and the next student has to guess what the sentence is and say it aloud.
Learn More: Ice Breakers
13. Painting with Soil
Sounds strange, doesn't it? You only need some clean soil, water, paintbrushes, and some construction paper.
Learn More: Kids Gardening
14. The Cat in the Hat
Children love to read Dr. Seuss over and over again. With Thing one and Thing 2 by his side, Cat in the hat is always up to something! Have your kids make their very own hats using paper plates and construction paper. 
Learn More: Fun Early Learning
15. Bouldering
Six-year-olds are bundles of energy. Unfortunately, they don't get as much physical activity at school. Kids have to use strategy skills to improve. Their little bodies are desperate to climb and take on challenges so why not take them outdoors and go bouldering?
Learn More: Super Healthy Kids
16. Shadow Tag

Learning about our shadow is really fun and there are over 50 activities you can do with shadow play. One of my favorites is this game of shadow tag. You need the sun, a big space to run around in, and participants! Kids try to step on and tag the other one's shadow as lots of laughs ensue. 
Learn More: Rhythms of Play
17. Marble Painting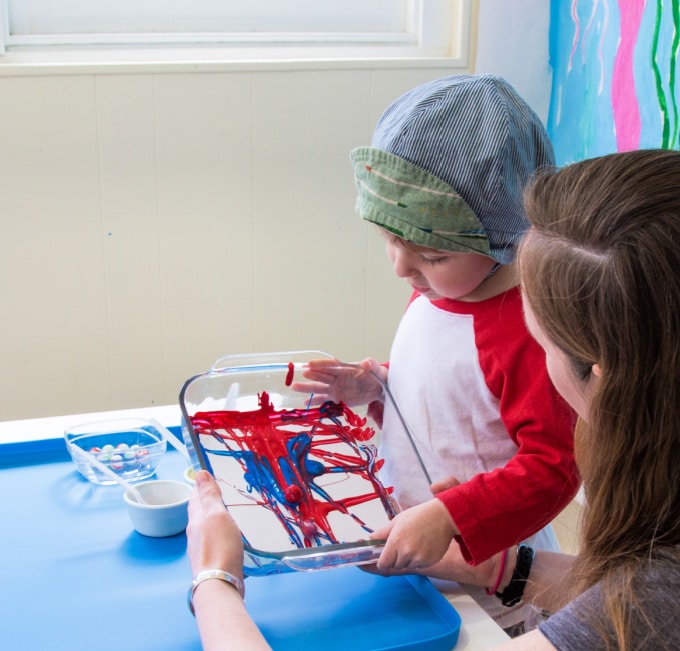 Marble painting is easier than using paintbrushes and kids will have a blast rolling the marbles around in paint and watching their art piece come to life. It's a rather messy adventure so be sure to lay down a piece of plastic to protect the area you're working on.
Learn More: Artful Parent
18. Hidden Pictures from Highlights
Highlights magazine has lots of hidden pictures with different themes. Children love to search and find each hidden item. They are so much fun to do and super for improving quick eye work.
Learn More: Education World
19. Tissue Paper Rocket Ship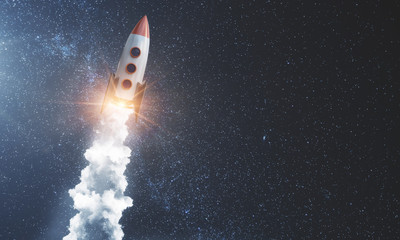 This is an amazing project that children will enjoy doing as a group in class or with at home with friends and family. You will need lots of tissue boxes, some paint, and craft material. Children can draw their designs on sheets of paper before getting to crafting them. They will need to work together and use their problem-solving skills to have their rocket ready for takeoff! 
Learn More: Two Bears Farm
20. A-Z Treasure Hunt
This treasure hunt is great for pre-reading letter recognition. Children have a list of all the letters in the alphabet. Then, when they hear the word go, they can move around the class to find words in alphabetical order to fill in the gaps.
Learn More: Pride Reading Program
21. Subtraction Pizza Party
This is a fun online game to improve your student's math skills. There are games for addition and subtraction and even coding! The subtraction pizza party is challenging and fun for first graders. 
Learn More: Education.com
22. "Brains on" Podcast Time
Children need downtime away from screens. Facilitate a class of good listeners by playing an educational or entertaining podcast for them to listen to whilst they relax.
Learn More: Apple Podcasts
23. Cooking
Kids love to be in the kitchen helping out. Fruit smoothies or a tangy sweet broccoli salad will be delicious and fun to make with them. You can involve them in basic activities such as cutting, washing up, or packing away. 
Learn More: Yummy Toddler Food
24. Animal Movement Activity Dice
This game is hilarious. Just roll the die and imitate an animal. Jump like a kangaroo, slither like a snake, hop like a rabbit. This game can be played in the classroom or at home.
Learn More: Mother Natured
25. Learn Music with Mirror activity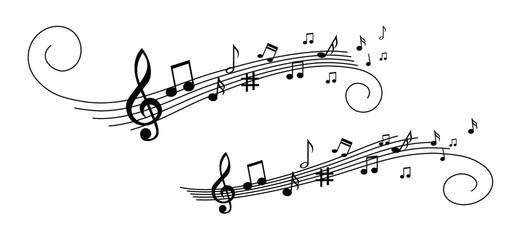 Teaching children the Grand Staff isn't always easy. With small pocket mirrors, some glass beads, and a marker you can teach your students the basics of reading music in a snap!
Learn More: And Next Comes L