We all know that keeping busy throughout the year can be difficult, especially with high-energy elementary students. Whether you're a teacher or a parent, it's not always easy to come up with new and fresh ideas for fun activities that keep kids entertained, engaged, and learning. The list below includes physical activities, fun games, and crafts that are specially targeted to elementary students. Here are 30 activities your seven-year-olds will love!
1. Shape Hunt
As kids are learning new shapes and applying what they learn at home, teachers and parents can help them go on shape hunts around the classroom or house. For example, kids can search their house for cube shapes, then gather them and show parents, teachers, or peers what they find.
Learn More: Tech4Learning
2. 5 Senses Walk
Five senses walks are a great way for kids to get outside, practice using their senses, and observe the world around them. As kids go out on their walk, they will record what they see, hear, taste, smell, and touch. Children can write or draw their observations.
Learn More: Tech4Learning
3. Make a Bread Mold Garden
Bread mold gardens are a fun way for elementary kids to practice science skills. This educational activity encourages kids to experiment and learn about bacteria. Students will use the scientific method to create their own bread mold garden.
Learn More: GreatSchools
4. Make a Paper Quilt
Kids can create their very own paper quilt. This activity uses different colored construction paper to make a beautiful quilt design. Kids can learn how to make a patchwork quilt using different designs without having to sew a stitch!
Learn More: GreatSchools
5. Play Madlibs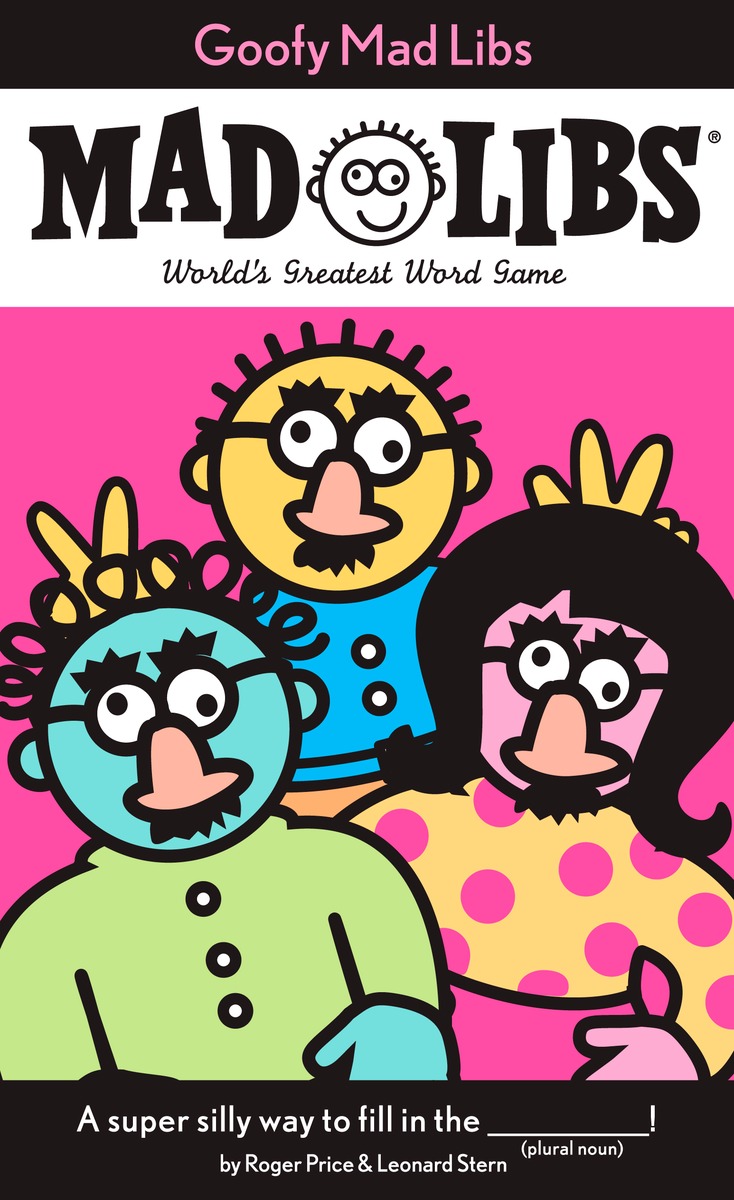 Madlibs are the perfect educational activity to practice parts of speech. This engaging activity encourages kids to identify nouns, verbs, etc. in a fun and silly manner. Kids will love the weird and wacky stories they create.
Learn More: Lucky Little Learners
6. Make a Book Poster
This creative activity is perfect after reading a book. Kids will need a piece of white paper where they will make a poster to "sell" the book they read, or a poster to encourage other kids to read the same book.
Learn More: Lucky Little Learners
7. Water Drop Race
Water drop races are engaging motor activities as well as science activities. Kids will use quantities of water to test the surface tension of different objects. Kids can observe how the water droplets form on different surfaces.
Learn More: What Do We Do All Day?
8. Rainbow Soap Foam
For this activity, kids will use dish soap, water, and food coloring to make their own rainbow foam. Then, they can play for hours using different colors. This doubles as a sensory activity.
Learn More: Fun at Home with Kids
9. Calm Down Jar
Calm down jars are great sensory objects that are fun and easy for kids to make and they can use them over and over again. This simple craft requires plastic or glass bottles, glitter glue, and water.
Learn More: Lemon Lime Adventures
10. Listen To a Podcast
Podcasts are becoming more popular and now there are even podcasts made for kids. Podcasts can be a great, educational alternative to screen time or cartoons. Podcasts also encourage digital literacy and listening skills.
Learn More: iD Tech
11. Make Cool Bookmarks
This is a fun crafting activity that kids can do at any time. All they will need are popsicle sticks and paint or markers. They can make their favorite characters into bookmarks. Even more fun, kids can make bookmarks for family and friends!
Learn More: Good Housekeeping
12. Bucket List Wreath
This creative idea encourages kids to make goals. They will use clothes pins to write out their bucket list items and peg them onto a circular wire frame to create a wreath. Then, as they complete an item, they will remove the clothespin.
Learn More: Good Housekeeping
13. Scavenger Hunt
Scavenger hunts are a fun way to keep kids busy, plus they can be used more than once in different locations. Kids can practice finding different items for different themes as well. Each scavenger hunt can be tailored to your preferences.
Learn More: iD Tech
14. Make a Felt Flower Bouquet
These felt flower bouquets are fun activities that double as decorations or gifts. Kids will love cutting different flower patterns out of felt to make their own unique bouquets. Can't find felt? This can be done with construction paper or other fabrics too!
Learn More: Happiness is Homemade
15. Make a Backyard Treasure Hunt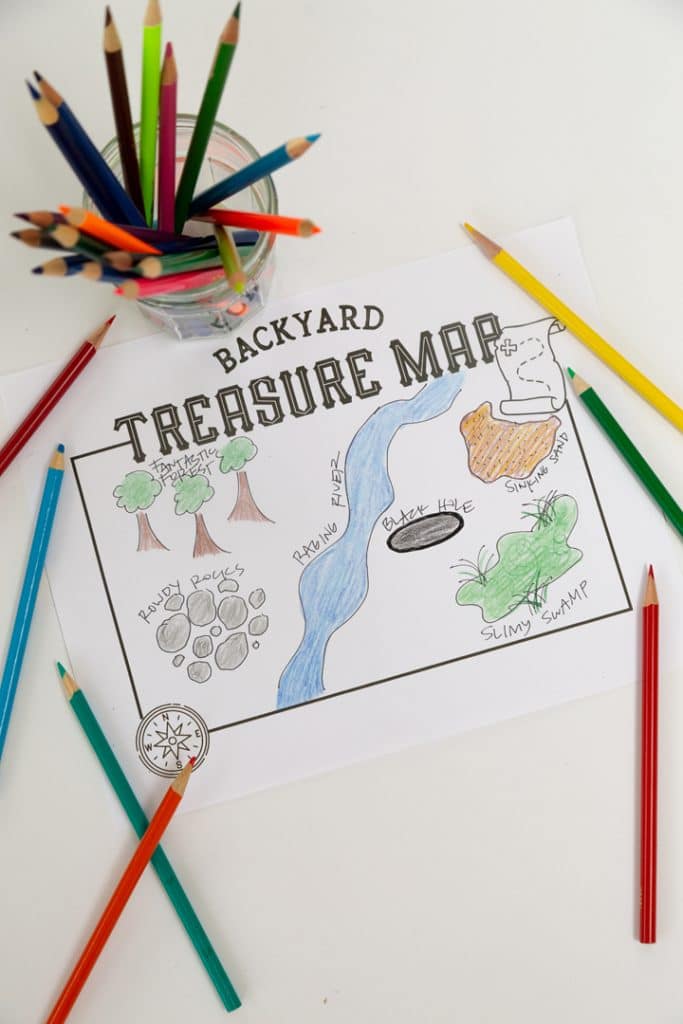 This is a fun activity for kids to do with other kids. Parents can have one group of kids hide a treasure in the backyard and make a treasure map, then the other group of kids has to find the treasure using the map. Or, parents can bury the treasure for all of the kids to find.
Learn More: Alice and Lois
16. Make Your Own Sidewalk Paint
Are the kids sick of sidewalk chalk? Maybe they want something a little more vibrant and fun? Then, they can make their very own sidewalk paint to liven up their outdoor space. This is an easy craft that kids can use more than once, especially in the summer!
Learn More: Alice and Lois
17. Make Unicorn Slime
Making unicorn slime is a fun activity for adults to do with kids. All you need is glitter glue, glitter, baking soda, contact solution, and water. Once the slime is ready, kids can play with it for hours!
Learn More: The Best Ideas for Kids
18. Tell Stories
There is nothing more fun and creative than telling stories. This is a great opportunity to encourage kids to use their imaginations. The prompt jar will help kids get started. Families can do this activity at dinner, after school with their friends, or during ELA lessons at school.
Learn More: Kitchen Counter Chronicle
19. Shadow Drawings
Shadow drawings are a fun way to help kids think about and observe the world around them. Kids can pick 3D objects from around their house and use the sun to cast a shadow on the sidewalk to trace. The crazier the object, the more fun it will be to draw!
Learn More: Simplemost
20. Cloud in a Jar
This STEM activity will teach kids about weather science. They will need a jar with a lid, hot water, ice, and hair spray. As kids create the cloud, they can observe the condensation that creates the cloud. Once the cloud is formed, they can remove the lid and watch it escape.
Learn More: Gift of Curiosity
21. Build With Bunchems
Bunchems are the perfect building object that will keep kids busy and building for hours. Bunchems have a unique texture and double as sensory toys. Kids can build anything they want before showing off their creations to friends, teachers, and family.
Learn More: The Pinning Mama
22. Make Snack Art
Snack art is fun for kids and parents and is the perfect family time activity. Parents can pick healthy snacks and build fun, colorful scenes with their children. This activity encourages healthy eating, creativity, and imagination.
Learn More: Verywell Family
23. Make a Town/Road Using Painter's Tape
This is an exceptional indoor activity for your next rainy day. Give children a roll of painter's tape and tell them to create roads for their trucks and cars to drive on. They will love playing on the roads as much as they love building them!
Learn More: Verywell Family
24. Play Table Top Soccer
Children will love this fun craft that they can use daily with their friends, siblings, and other family members. They will use cardboard, straws, and construction paper to create a tabletop soccer field. Keep score and challenge your seven-year-old to a game!
Learn More: Highlights Kids
25. Make Ice Cream in a Bag
Ice cream in a bag is a classic Summer make. All your little ones need is a bag, cream, sugar, vanilla, ice, and salt to create the perfect treat. Not only will the children love the ice cream, but they will learn about chemical reactions while making it!
Learn More: Coffee Cups and Crayons
26. Make a 3D Goldfish Bowl
This 3D goldfish bowl is fun and easy to make. All kids need is a paper plate, construction paper, tissue paper, confetti, and paint or markers to make their goldfish pop.
Learn More: FirstPalette
27. DIY Dress Up
Children will enjoy making dress-up even more fun by crafting their own dress-up items. They can make their own jewelry, crowns, and/or shoes with their friends and then use their items to bring their dress-up scenes to life.
Learn More: FirstPalette
28. Homemade Snow Globe
This bubbling snow globe is an exciting activity that teaches kids about science. They will need an empty snow globe, mineral oil, glitter, glue, food coloring, and Alka Seltzer tablets to create their perfect snow globe.
Learn More: STEAMsational
29. Turkey Disguise Project
This turkey disguise project can be done anytime, but it's perfect to use around Fall or Thanksgiving. Kids will have fun thinking about creative ways to disguise and save the turkeys. This project encourages creative thinking and writing skills.
Learn More: Life Between Summers
30. Keep a Journal
Keeping a journal is essential for anyone, but some kids need prompting and encouragement to start. Encourage kids to decorate their journals and then write in them each day. This is a great activity to direct them when they are bored.
Learn More: Scholastic