All parents and elementary teachers know that keeping kids occupied in an educational manner requires creative thinking and planning. Kids love learning about new things through fun art activities, movement, field trips, and more, but, for parents and teachers, coming up with new ideas can be tiresome. We're here to take the thinking out of the equation and make planning a whole lot easier for you! The list of 25 amazing activities below has everything from board games and creative activities for your little ones to enjoy.
1. Play a Matching Game
There are so many different ways to play matching games. Kids can create their own matching card decks, or they can play premade games. Teachers and parents can help children make these types of games using index cards.
Learn More: Great Schools
2. Write Letters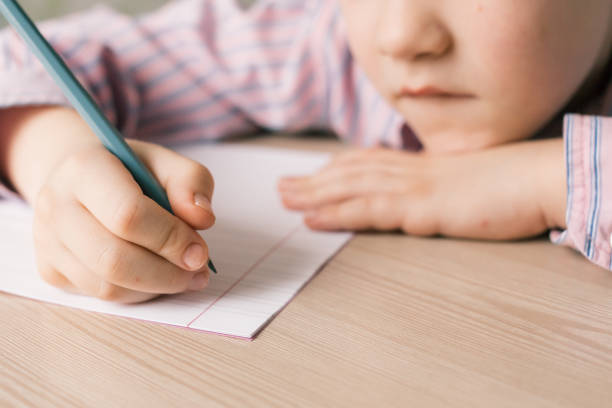 Handwriting letters is a pastime that children should learn even if letter writing has become less popular. Kids can write letters to family members and friends via email, or, even better, they can handwrite them! This is a great opportunity for kids to find their voice and stay in touch with their loved ones.
Learn More: Great Schools
3. Make Glowing Flowers
This fun, creative science activity will help kids learn about a plant's vascular system. The activity only requires a highlighter, food coloring, and a black light to make the plants come to life in the dark.
Learn More: Tamara Home
4. Design a Candy Delivery Machine
This fun STEM project will have kids experimenting and using the scientific method to create their own machines. Kids can use household materials all while learning about kinetic energy and inclined planes. They will also learn how to create a sequence using cause and effect and trial and error.
Learn More: We Are Teachers
5. Make Your Own Dog Treats
Families with pets will love this fun baking activity. The recipe calls for oatmeal, a banana, and peanut butter to create tasty treats for dogs. Kids will love making the treats, especially whilst using fun cookie cutters, and they will love giving their dogs the finished product.
Learn More: AKC.org
6. Build Your Own Roller Coaster
This creative activity will challenge kids to use their experimenting skills. Children will make their roller coasters using household items like construction paper and cardboard boxes. This is even more fun for kids to do with their friends.
Learn More: Science Buddies
7. Make a Lava Lamp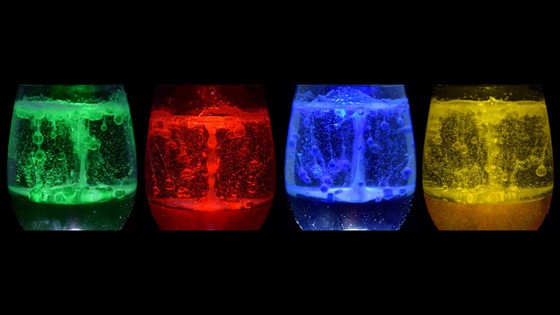 Kids love the magic qualities of lava lamps, and now they can make their own. The recipe calls for vegetable oil, Alka seltzer tablets, water, and food coloring. Kids will learn about chemical reactions, carbonation, and temperature as they make their own lava lamps.
Learn More: Science Buddies
8. Bake a Snack
If parents have time and the kids are antsy, baking snacks in the kitchen is always a fun way to spend time together. This is even more fun if families pick recipes together and try to make new snacks each time. This is also a great babysitting pastime.
Learn More: Twinkl
9. Solve Puzzles
Puzzles challenge kids to use problem-solving skills to complete different, difficult tasks. There are all different kinds of puzzles, from mazes to jigsaws to number puzzles like Sudoku. It may take some time to learn how to solve the puzzles, but kids will keep themselves occupied once they do.
Learn More: Twinkl
10. Learn Origami
Origami is a fun, creative activity that kids can learn on their own or by taking a class. There are all different kinds of activity projects that kids can choose from. Once they learn a new shape, they can teach their friends and family!
Learn More: Romper
11. Join a Chess Club
Chess is a board game that requires strategy, creativity, and patience. Good chess players start playing when they are young children and develop a passion for the game. Kids can join a chess game to learn the art of the game and play with other friends and opponents.
Learn More: Romper
12. Paint Treasure Rocks
Painting rocks is a right of passage for young children. Up the fun element by making treasure rocks that can be hidden and used in a treasure hunt. The bonus of this awesome activity is that it's cost-effective!
Learn More: Paper And Glue
13. Do a Flower Experiment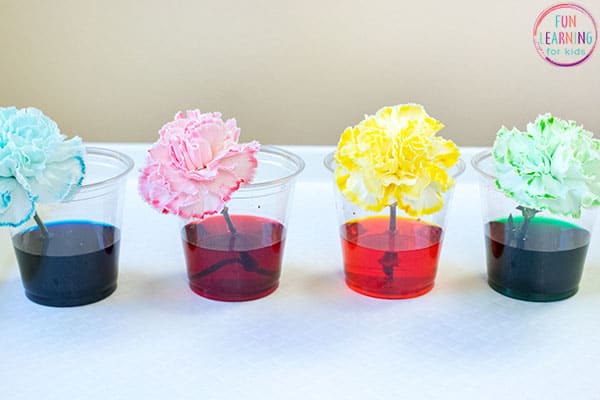 This is another science activity that kids will love. In this experiment, children will watch flowers change colors. This activity requires white carnations, water, cups, and food coloring. This website also has free printables for kids to record their observations.
Learn More: Fun Learning For Kids
14. Make Your Own Puppets
Elementary school children love to use their imaginations. With this activity, they can make their own puppets and play house or put on a show for the class. This is a fun-filled activity, and kids can use their puppets multiple times.
Learn More: Artful Parent
15. Make Pointillism Art
Pointillism art is a cool art form that's easy for kids to work with. All they will need is paper, different colored paints, and q-tips. This art style helps develop kids' motor skills and makes a fun family activity for a craft night.
Learn More: Artful Parent
16. Take a Virtual Field Trip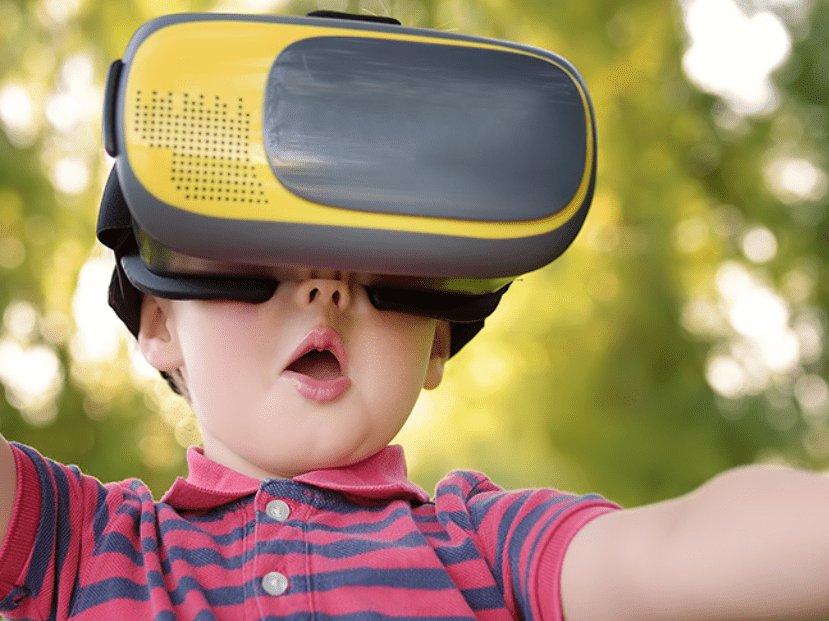 Virtual field trips have become increasingly popular after quarantine and are more comprehensive and realistic than ever! Many museums and points of interest have virtual tours that can be found online.
Learn More: Kids Activities Blog
17. Super Mario Obstacle Course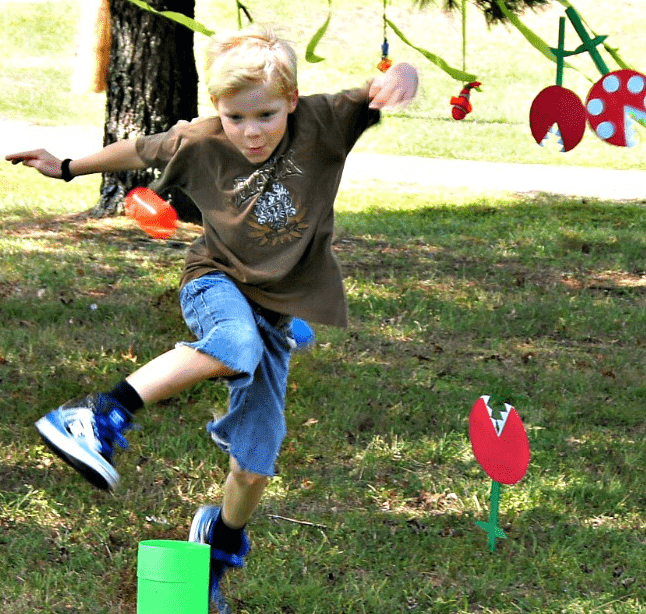 Obstacle courses are fun to build and even more fun to complete. This Super Mario obstacle course has a fun theme that kids will love. They will enjoy recreating the classic game in their own backyard or out on the school field!
Learn More: Kids Activities Blog
18. Dominoes
Dominoes are another classic game that challenges kids to use problem-solving and math skills. This educational activity can be played with partners or groups. If you don't have dominoes, you can print your own set using the website provided here.
Learn More: Family Fun Twin Cities
19. Dice Games
There are so many different kinds of dice games that kids can learn. This website has a list of some to start with. Kids can learn them with their friends and play them any time. These dice games will keep kids busy for hours!
Learn More: Family Fun Twin Cities
20. Mermaid Paper Dolls
Children who love to color and play make-believe will love these cute mermaid paper doll cutouts. Kids can color on the provided printables, then cut out the dolls and bring their mermaid creations to life.
Learn More: What Do We Do All Day
21. Amate Art Project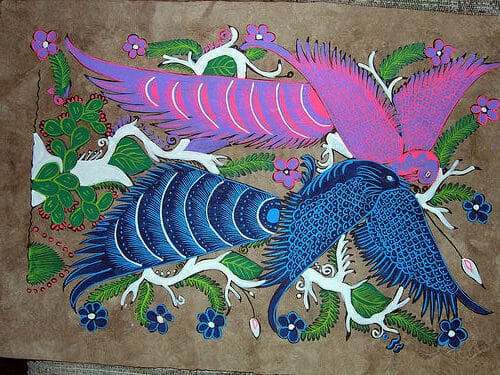 Amate art is a beautiful art form that will build kids' creative skills. They will use bright colors to create nature images like birds and flowers. This art form is fun to learn about and, even more fun to create!
Learn More: What Do We Do All Day
22. Make a Raised Salt Painting
Raised salt painting is a great activity, but it requires adult supervision. The activity calls for; Epsom salt, food coloring, glue, and paper. The kids will create different colored salt to fill in their drawings and will delight in displaying their work once finished.
Learn More: Parenting First Cry
23. Learn to Play Gin Rummy
Gin Rummy is a classic card game that helps kids build math skills like pattern-making, determining probability, and counting. This fun activity can be played anywhere using a deck of cards, and kids will love playing with their families or friends.
Learn More: Triple S Games
24. Write and Draw a Comic Book
Comic books are so popular, especially with today's superhero motif in movies, books, and cartoons. With this template, kids can write, draw, and color their own comic book while also learning about key elements of story building.
Learn More: Creativity School
25. Learn Water Science
This list of activities teaches kids all about the properties of water. There are ten experiments that they can do with water at home or at school. Each activity teaches about a different scientific element, like surface tension or displacement.
Learn More: Learn Play Imagine