Having a nine-year-old will keep you young, they say. It will also tire you out because their limitless energy to do an activity after activity is never-ending!  That's why having a handy list of fun and engaging activities for 9-year-olds is key. And remember that not every activity is going to register with them. Some kids love reading, while others prefer being active and playing games. Whatever it is you're on the hunt for, our fun activities for nine-year-olds are sure to do the trick! 
1. Make Personal Pizzas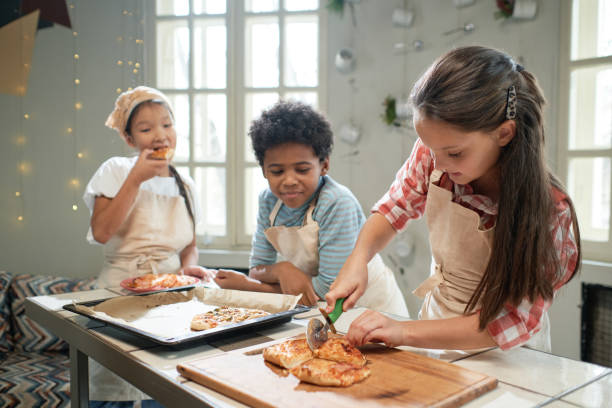 Kids love pizza, and there is no better way to feed your kid than to have them help make their own food. You can keep it simple with cheese, dough, and marinara sauce, or make it a big activity with many topping options. 
Learn more: IMom
2. Build With Legos or Blocks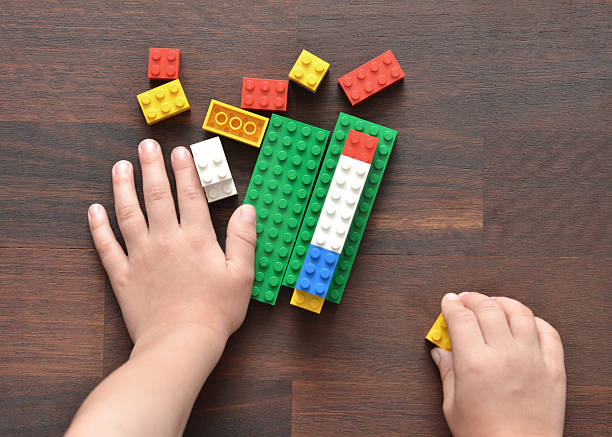 Building with Legos or building blocks is a great way for kids to use their imaginary skills to create something unique. They can do this independently, or you can help promote creativity. Kids may also enjoy the destruction element just as much as they enjoy the creation. 
Learn more: IMom
3. Movie Night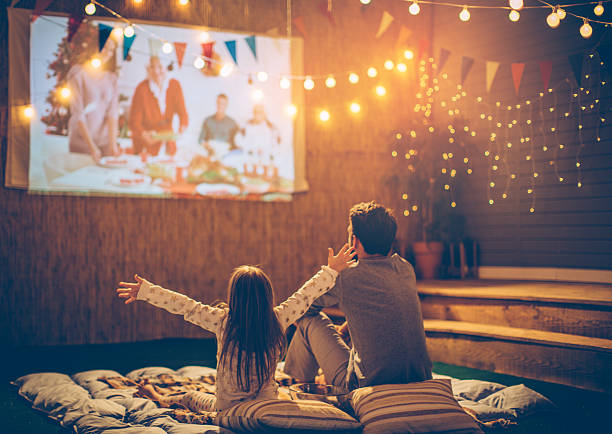 Sometimes, sitting back with the kids and putting a movie on is the perfect way to spend an evening. It can be purely fun or educational, depending on what the parent and kids want. Movie night is simply the best, with some good snacks and treats. 
Learn more: Comeback Momma
4. Make a Fort
Bring the fun inside when it's rainy or too dark to go outside. Gather your pillows and blankets and make an indoor fort to hang out in with the kids. They'll love building it and using the space.
Learn more: Pickle Bums
5. Pseudo Water Painting
Sometimes using real paint can get messy, but it's much more fun and safe for everyone when you use food color and water for kids to paint with. They can use their fingers or grab some brushes before embracing their inner Picasso. 
Learn more: Childhood 101
6. Origami
Origami is the art of folding paper into beautiful objects and figures. It's great for parents and kids because it holds attention because of the need to stay concentrated to turn out a masterpiece. There are tons of free origami tutorials on sites like Pinterest and video tutorials on YouTube. 
Learn more: Childhood 101
7. Take a Museum Tour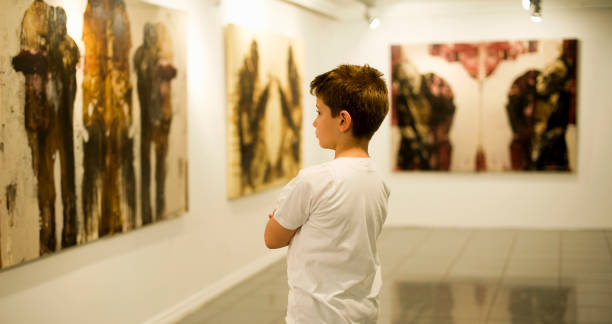 A trip to the museum is one of the best educational experiences and a great way to get outside of the house. Whether it's an art museum or something unique to the city, like a history museum, kids are bound to have fun. Do a quick Google search to see what's in your area.
Learn more: Good to Know
8. Create a Music Video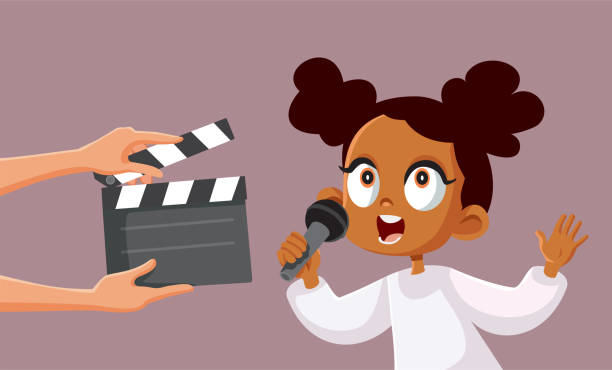 Most kids, at one point or another, dream of being a singer or a rockstar. With technology, kids can record themselves and make their own music videos. It can be as simple as playing music and pressing record on a phone.
Learn more: Good to Know
9. Take a Virtual Trip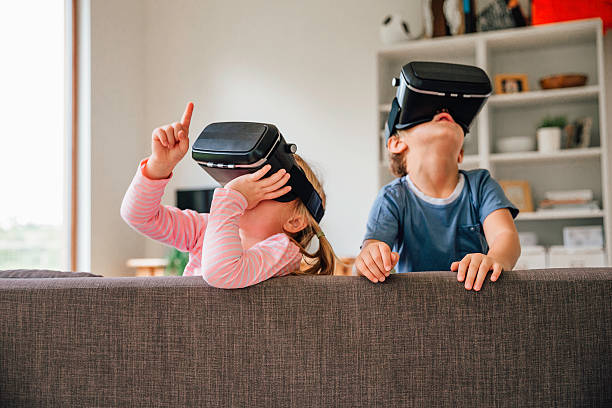 If the pandemic brought us anything good, it was that many places like art galleries, museums, zoos, and more presented us with the opportunity to take virtual trips. YouTube has a lot of channels that offer 3D tours of various places around the world.
Learn more: The Educators' Spin On It
10. Cross Stitch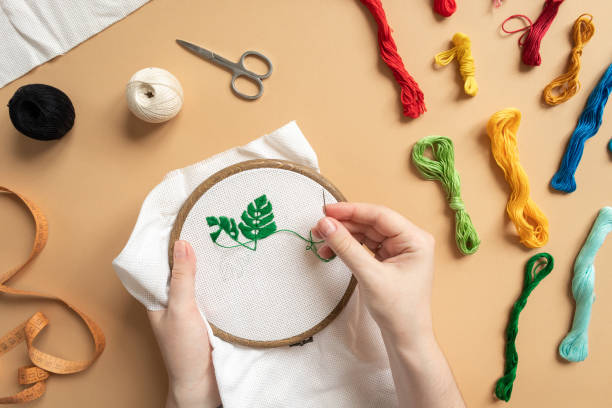 Stitching and knitting is still a valuable skill to have. It's also fun for kids to learn how to make their own scarf or beanie. Cross stitching allows kids to make art with thread.
Learn more: Cross Stich Academy
11. Conduct a Science Experiment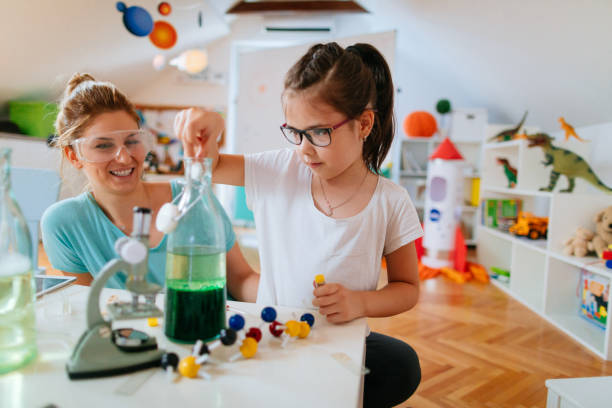 Kids actually love science experiments. That's especially true when the experiments require mixing different things. You can buy pre-made kits from companies like Discovery or go online and work with home products you can find in your cupboards. Coke and mentos are a classic!
Learn more: Science Sparks
12. Scavenger Hunt
Scavenger hunts can take place in many locations. If you need some sunshine, host one outside or on rainy days, keep it indoors. You can list all the things to find on a piece of paper. Up the anti like you would in a treasure hunt- you can list clues that lead from one item to the next one.
Learn more: Good Housekeeping
13. Uno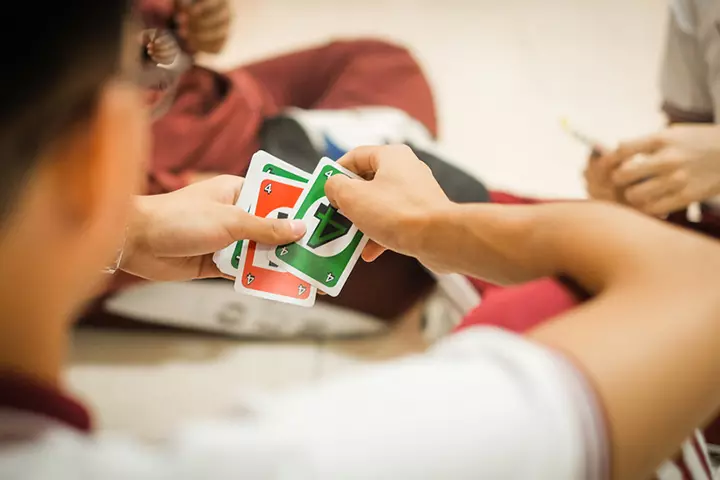 Uno is a fast-paced game that everyone loves to play. You have to buy the game, but the bonus is that some math and coordination practice is involved. If you want to change it up, there are several variations, like Uno Attack. It's the perfect addition to game night. 
Learn more: Mom Junction
14. Jewelry Making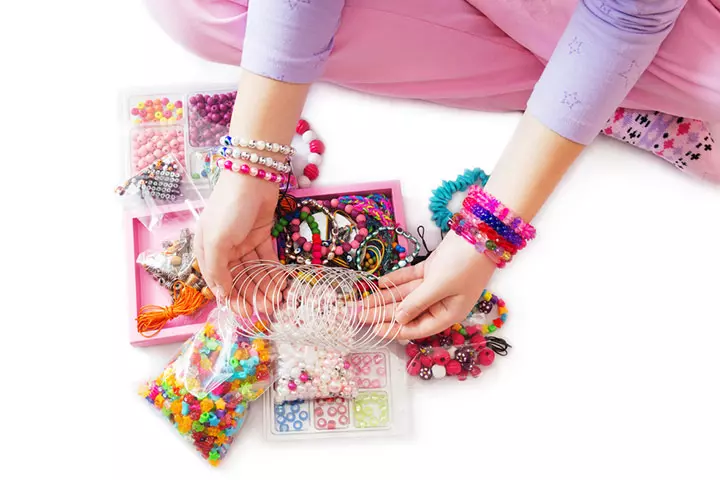 Jewelry-making is something that most little kids do at one point or another. Besides making wonderful gifts for everyone, it sparks a lot of creativity. You can do this with bead kits or do the project with household items. Paper clips, elbow macaroni, and piper cleaners are just a few options.
Learn more: Mom Junction
15. Car Race Tracks
Cars and race tracks can keep nine-year-olds busy for hours on end. To keep them busy, help them recreate the track, so it's different each time and sparks some creativity. You can buy a track or make your own with different things from inside your house. 
Learn more: Kids Activities
16. Recycled Art
There are so many projects you can do with recyclable products. If you live close to a beach, you can fill a water bottle with sand and seashells. You can also paint recycled glass bottles and make flower vases out of them. The options for this are endless!
Learn more: Clean River
17. Make Music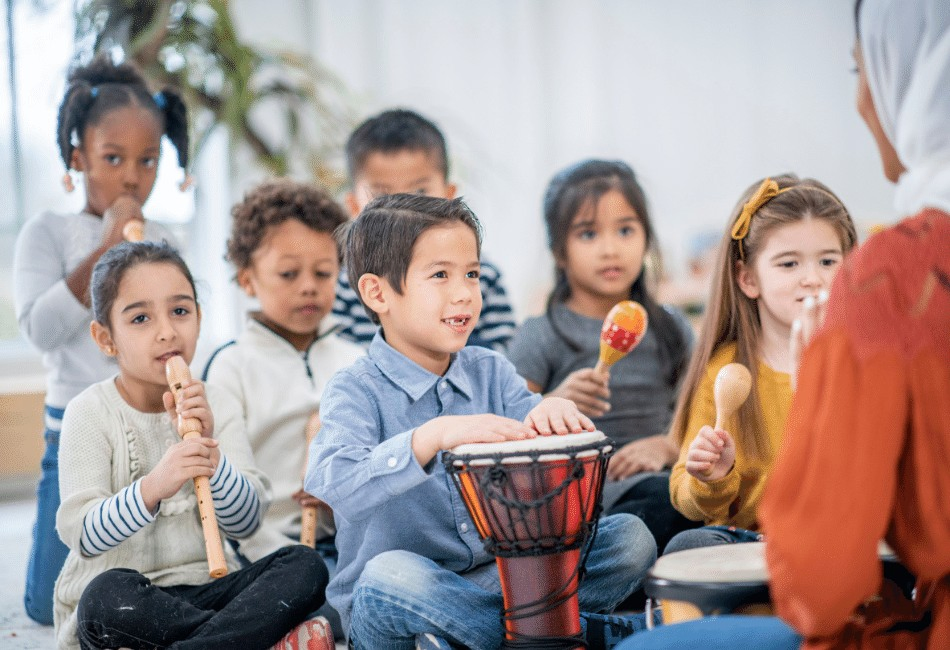 Playing an instrument is a great activity to engage nine-year-olds and teach essential skills like focus and discipline. Making music can be casual or more serious, depending on the kid's love for music. Try out different instruments to see if any resonate with them. 
Learn more: Dynamic Music Mom
18. Pictionary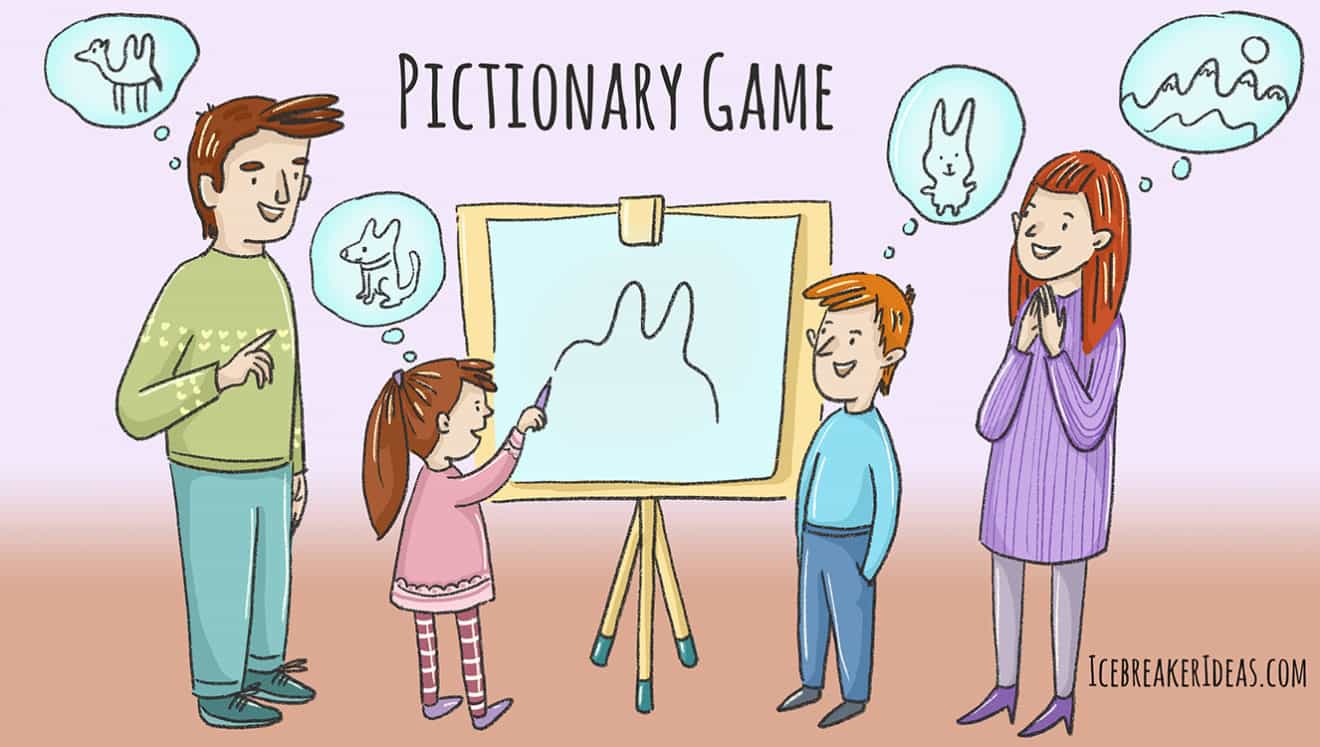 Pictionary is another classic and something that everyone loves to play. You don't need much other than some paper or some sort of board to draw on. You can play one-on-one, but the game is much more fun if you get the whole family or class in on it. Set up teams and keep score. 
Learn more: Money Saving Mom
19. Hangman
Hangman is the perfect option for parents who are trying to find something quick to pass the time with their kids. It's a fantastic one-on-one activity that also encourages thinking and vocabulary work. Keep the words within their skill level to keep them engaged. 
Learn more: Money Saving Mom
20. Tea Time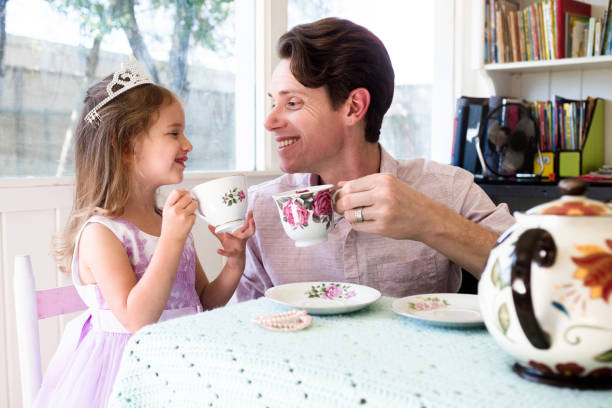 Playing tea has always been a common game for kids. However, some nine-year-olds feel like they have grown out of the make-believe situation. Making it a real tea-time treat with fun drinks and snacks for a fun afternoon activity. You can even invite some friends over!  
Learn more: The Spruce
21. Pen Pals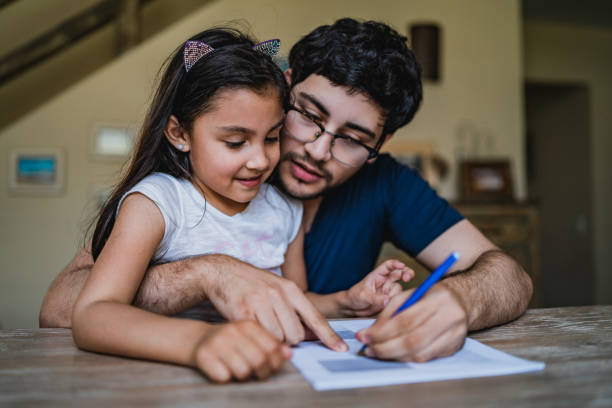 Pen pals are an activity that has started to lose some popularity over the years. However, the value of a kid having a pen pal and a connection is still incredibly meaningful. Pair your kid up in a program with a student overseas or with someone at a nursing home. Your child will enjoy sending and receiving mail.
Learn more: How Stuff Works
22. Paper Airplane Activities
Making a paper airplane isn't super hard, but making different designs and coloring them can be a lot of fun. Look up different instructions to make this classic kid's activity a little more challenging.
Learn more: Engineering Emily
23. Baking
Baking is an excellent opportunity for kids to get into the kitchen with their parents. It's fun because what kid doesn't love sweets and hearty meals? It's also great because culinary skills are essential to learning, even if they are only nine years of age. 
Learn more: Sally's Baking Recipes
24. Frisbee
Getting your kids involved in sports is never a bad idea. Frisbee is lighthearted but will get them moving. It can be played in pairs or larger groups. 
Learn more: Care.com
25. Park Time Fun
Another idea for spending some time outdoors is to head to a local park. Getting kids away from their screens and video games is important. There is no better way to do that than to head to a playground or open space.
Learn more: PBS Kids for Parents