Science has a natural way of captivating students, especially middle schoolers when you tell them they get to play with chemicals, invent things, and figure out how the world works. Unfortunately, Science class also comes with a lot of vocabulary, big words, and even some history that might throw your students for a loop! Create engaging lessons with these 20 ideas about inertia that can help Newton's 1st Law stay fresh in their minds come time to ace their tests.
1. Introduce Newton's Laws
Begin your lesson with an engaging video on the study of forces. Newton's 1st Law, Newton's 2nd Law, and Newton's 3rd Law go hand-in-hand, so why not introduce them together and help students grasp the overall concept prior to beginning?
Learn more: Generation Genius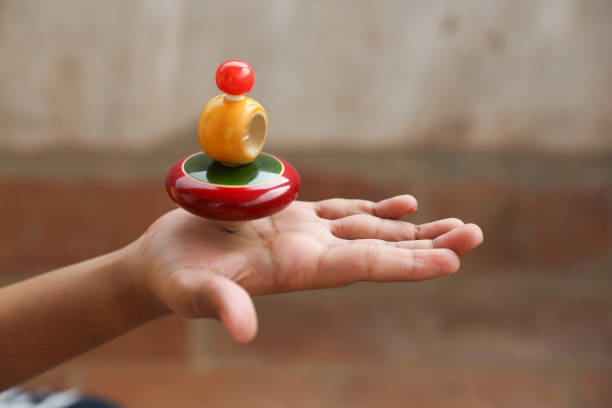 Prep students on the topic in question, inertia, with an interactive study jam! This would be the perfect way to reinforce the idea in a small rotation, center, or simply as a study piece for homework while preparing for physics quiz questions.
Learn more: Lesson Planet
3. Motion and Inertia Block Stack
Students will be amazed by this clever experiment where a stack of wooden blocks remains in place while a piece of paper is swiped out from underneath it. If kids know it's because of Newton's 1st Law, they'll better understand the physics behind it and realize it isn't just a "trick."
Learn more: Lesson Planet
4. Egg Drop Inertia Challenge
Steve Spangler shows us how we can turn simple materials into a fun and humorous inertia demonstration that you can then recreate in the classroom if you are brave! Middle school students will want to try, so take on a few bold volunteers!
Learn more: Sick Science!
We see this happen a lot on TV and in movies, but in reality, it is no trick. It's simply the rule that says an object at rest stays at rest, while an object in motion stays in motion. Wow your students by recreating this trick as a lesson launch or simple reinforcement of the idea of inertia.
Learn more: Steve Spangler
Capture your sports fanatic-middle schoolers by connecting science to football. The forces and effects of gravity are no more apparent anywhere than in the middle of an NFL game where players are hitting, tackling, throwing, and kicking to compete for the win.
Learn more: National Science Foundation
7. Let Kids Create Newton's Cradle
This popular cubicle desk decoration actually has a purpose - it exemplifies inertia and that famous saying of "an object in motion will stay in motion." Allow kids to discover this by letting them create their own cradle with this fun STEM project.
Learn more: Kimberly Scott Science
8. Take Me to the Ball Game
Learning about forces of motion doesn't have to be boring, especially with this lab activity turned game. Students will set up an inertia game and then compete against one another using the rules of inertia.
Learn more: ESP Science Time
9. Inertia Science Stations
This fairly low-prep activity will get kids up and moving in this fun lesson about inertia. Students will go around the room answering station activity analysis questions on the given station cards.
Learn more: Just Add H2O School
Using a stack of blocks and a peice of PVC piping, this noisy, yet simple activity helps middle school students understand more about Newton's 1st law of motion by giving them a way to recognize that an object at rest will stay at rest.
Learn more: Exploratorium
11. Create an Inertia Zoom Ball
Teach students about forces with this activity and craft. It is a fun hands-on activity that will release their creative juices and also imbed that idea of inertia as they create their very own zoom ball to play with.
Learn more: What Do We Do All Day?
12. Motion Force Video Game
What middle school student doesn't love a good video game? Learning about forces should be easy with this game because kids will definitely pay attention. It includes a complete lesson to go along with the game.
Learn more: Filament Learning
Similar to the Whack-a-Stack activity, this one is much quieter and involves something easy to find: pennies! Have kids use stacks of pennies and flick another show the comparisons of forces and laws of motion.
Learn more: Frugal Fun 4 Boys
Teach tweens about all aspects of force and motion, including inertia, by giving them access to these fun and interactive Boom Cards that are digital task cards. They set the stage for the perfect forces and motion unit.
Learn more: Boom Cards
Here is another egg experiment for kids to reinforce the ideas of inertia. All you need are boiled and raw eggs to show the difference and see if kids can learn to tell the difference between the two.
Learn more: Study.com
Let middle school students experience the phenomenon of inertia with this cool experiment that uses marbles and hot glue. Kids will make arguments from evidence about what they think will happen prior to testing.
Learn more: Kids Activities Blog
Allow middle schoolers to enter into the mind of Gallileo, the original conceptualist of the idea of inertia. This modern-day explanation will help students answer scientific questions about force and motion, and give them more background knowledge on where Newton's ideas sprang from.
Learn more: The Physics Classroom
Have students watch in awe as Bruce Yeany demonstrates inertia and how toymakers actually utilize Newton's inertia to acceleration for toys and other products.
Learn more: Bruce Yeany
19. Inertia Web Read and Videos
This awesome website teaches forces of gravity and motion for students to digest as prework or simply as a reinforcement to any lesson on force and motion, including inertia. This site makes the life of a middle school science teacher a little easier and takes some of the guesswork out of teaching inertia.
Learn more: Clark Science
Many middle school kids didn't even realize that they held Newton's Law right in their hands for a hot minute while this toy was trending. The ever-popular fidget spinner is the perfect example of inertia.
Learn more: Ward's Science