Moral development at the elementary school level plays a critical role in shaping a child's character. Even though most schools would like to prioritize physical education, moral education is also mandatory. From an early age, psychologists have explored innovative ways to help children internalize moral teaching. In this article, we will be going over some of the best and most effective activities to promote moral development in children at the elementary school level. So, without further adieu, let's get started!
1. Coordinated Activities
Coordinated activities can play an important role in evoking a sense of morality in young children. You will guide your students in a role-playing game or other rule-following game. They have to acknowledge that they should not cheat and play fair-minded. This will also help In the social development of children and discourage immoral behavior.
Learn more: Open Lab
2. Problem-Solving Activities
Problem-solving activities in a classroom or homeschool can play a major role in moral development. Discussing real-life problems will allow you to hear many arguments and opinions. You can tell them complex stories and ask their opinions on that issue. This will help students to think out of the box and defend a situation morally.
Learn more: National Library of Medicine
3. Debate on Different Aspects of a Situation
According to the Handbook of Moral Development, students learn better about moral behaviors when encountering a complex situation. Discuss with your students how they will act in a certain situation and compel them to develop a strong sense of reasoning..
Learn more: Amazon
4. Let Children Help Others
A child will have a better moral compass if allowed to help others in the early years of development. Encourage them to display pro-social behavior regardless of ethnicity, belief, race, and gender.
Learn more: Karger
5. Hold a Mutual Interaction Session
According to Kohlberg, when a child develops trust in their loved ones, they can grow up into better human beings morally and spiritually. Have your students sit with you in the morning to discuss daily tasks and how to behave in certain situations.
Learn more: Sprouts
6. Effective Listening
Effective listening is as important in developing a child's morals. As part of an activity, you can tell a story or brief students about an event, but tell them there will be time for questions afterward. This way, they will learn that listening to others is equally important as being heard.
Learn more: Study.com
7. Communicate Responsibilities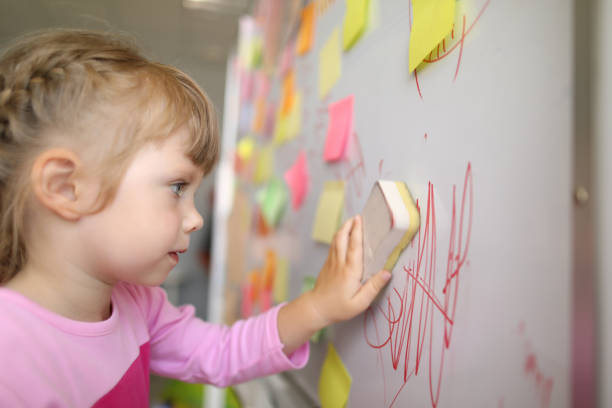 Try to assign every student a responsibility that they have to fulfill daily. Once they have fulfilled a task, reward them using verbal praise and encouragement. This will help them to develop a sense of self-worth. Assign students duties like cleaning the whiteboard or organizing books alphabetically.
Learn more: Center for Parent and Teen Communication
8. Arrange Group Tasks
Students at the elementary level are often reluctant to work in groups. However, you have to teach them the importance of group cooperation through physical activities. Assign tasks in the form of groups to ensure your students are being socially active. This will help them exchange ideas to perform a task as a team.
Learn more: Mom Junction
9. Make Children Respect other's Opinions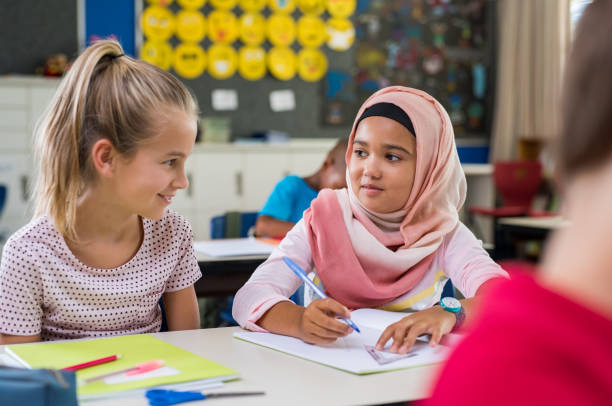 Using various problem-solving activities, ask students what they would do if they were in a specific situation. Teach them to respect other people's opinions even if they disagree with them. Teach them what individual differences are and how their beliefs may differ from those of their classmates.
Learn more: Kiddie Academy
10. Play Various Games
While playing games like football or basketball, implement a set of rules. This will help the students to adhere to basic guidelines while playing. Make sure to establish consequences to demonstrate what will occur if rules are broken.
Learn more: Right to Play
11. Readout Stories with a Moral
Appoint a timeslot in the day to read stories to your students that teach them life lessons. However, ensure that the chosen stories present a moral lesson by the end. Fairy tales work great for this!
Learn more: T-Series Kids Hut
12. Red and Green Light Game
Another fun activity that promotes moral development is the red and green light game. The kids will walk toward the finish line when a green light is displayed and will be asked to stop when the red light flashes. Any candidate who disobeys the rules will have to start over.
Learn more: Play Apy
13. Resist Temptations
Here you can arrange a fun activity by blowing up bubbles onto the students. Ask them to pop as many bubbles as they want in the first round. In the second round, they will not be allowed to pop any bubbles and must resist the temptation by waiting patiently until it's their turn.
Learn more: Sage Journals
14. Ready, Set, Go
In this activity, you will instruct students to run as they hear the words "ready, set, and go." Try and trick their mind by saying ready, set, and gorilla, or you even saying ready, set, guava. This activity is known to promote effective listening.
Learn more: Amazon
15. Board Games
Students must classify the cards on a board that displays a sign for right on one side and a symbol for wrong on the other side. Students must categorize whether each image on the cards they are shown represents a right or wrong action. This activity focuses on promoting moral reasoning in children.
Learn more: Amazon