If you're tired of leaning on the same old activity ideas, we've got just what you need to shake things up a bit! With 21 unique activity jar ideas, you'll be able to bring excitement and joy to your learning space quickly and easily. These activities are perfect for those moments when you need a quick idea as a time-filler or a spontaneous activity to keep the energy high. Simply write the ideas on popsicle sticks, pop them in a jar, and reach for them when in need. So, let's dive in and discover the wonders of the activity jar!
1. Super Science Experiments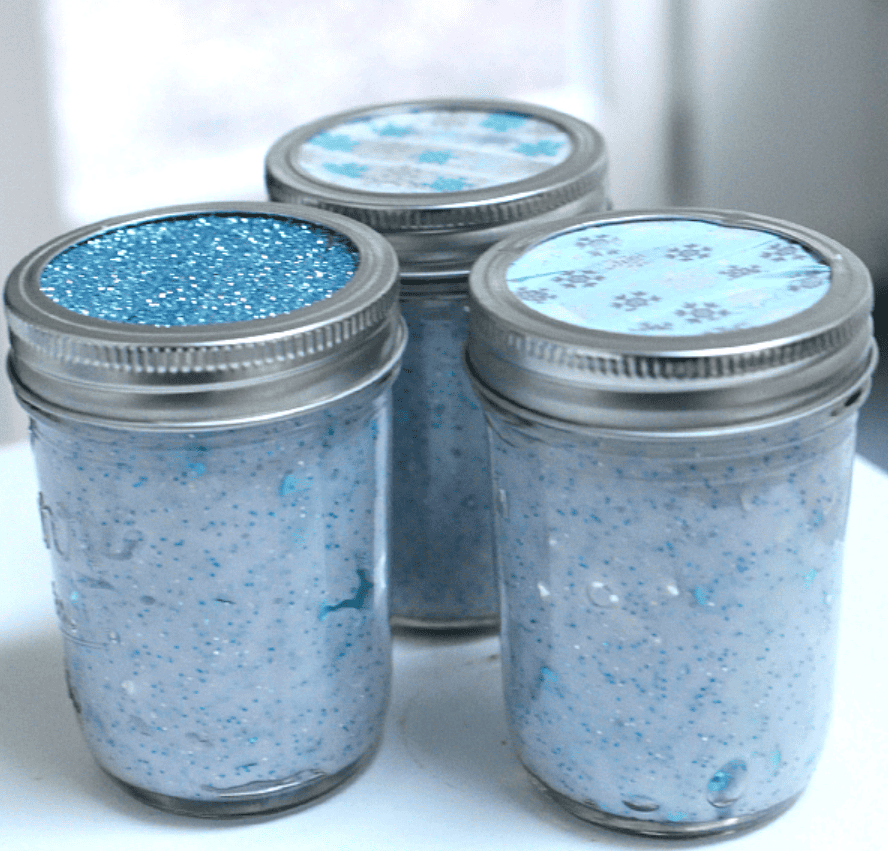 Unleash the young scientists in your class with hands-on experiments exploring chemical reactions, forces, and more! For example, try the classic baking soda and vinegar volcano experiment or make colorful slime using simple household ingredients. These activities not only spark curiosity but also teach kids about scientific concepts and methods.
Learn More: No Time for Flash Cards
2. Creative Art Adventures
Ignite your learners' imaginations with art projects that involve painting, sculpting, or collage-making. Let their creativity run wild! Simply provide materials like paint, clay, and various craft supplies, and encourage your learners to express themselves through art.
Learn More: A Little Pinch of Perfect
3. Nature Explorer
Encourage outdoor exploration with activities like bug hunts, nature walks, and creating nature journals to observe plants and animals. Take your students to the school garden or nearby park to explore nature up close. Provide magnifying glasses, binoculars, and field guides to enhance their observation skills and foster a connection with the natural world.
Learn More: We Know Stuff
4. Music and Movement
Get those wiggles out as you foster a love for music through dance parties and instrument exploration. Pop on a lively song and encourage your learners to dance, clap, and stomp their feet to the beat. Up the ante even further by providing musical instruments like drums, shakers, or xylophones for them to experiment with different sounds and create their own music!
Learn More: Super Simple
5. Sensory Playtime
Stimulate young learners' senses with sensory bins filled with various materials like sand, rice, or water; allowing them to explore and discover freely. Consider including objects with unique textures and colors for learners to further engage their senses. For example, you can set up a beach-themed sensory bin with kinetic sand, seashells, and toy sea creatures for a tactile experience.
Learn More: The Tip Toe Fairy
6. Storytelling Time
Develop storytelling abilities through puppet shows, dramatic play, or having your learners create their very own illustrated storybooks. Set up a storytelling corner with puppets, storybooks, and props where children can act out their favorite stories or create their own imaginative tales. Encourage them to use their voices, gestures, and imagination to bring their stories to life.
Learn More: Kitchen Counter Chronicle
7. Fun with Math

Make math enjoyable with activities like counting games, shape recognition, or measuring and comparing objects in the classroom. Use games and manipulatives to make math concepts hands-on and engaging. For instance, you can organize a scavenger hunt where children search for shapes around the classroom or set up a math station with blocks and measuring tools for exploring measurement concepts.
Learn More: Amazon
8. Let's Get Cooking
Whip up some culinary magic with simple recipes and cooking activities that teach kids about ingredients, measurements, and kitchen safety. Choose age-appropriate recipes that children can help prepare, such as fruit salad or homemade pizza. Stick the recipe ideas inside of a jar and have your littles take their pick as and when needed.
Learn More: High Speed Training
9. Cultural Adventures
Introduce different cultures through crafts, games, and stories to promote an understanding of and appreciation for diversity. Select a different country or culture each week and explore their traditions, music, art, and food. Learners can even create crafts inspired by different cultures, play traditional games, and listen to stories from around the world.
Learn More: Pinterest
10. Physical Fitness Fun
Engage little bodies and minds with active games, yoga sessions, or mini-sports tournaments to promote physical health and teamwork. Set up an obstacle course in the playground, lead stretching exercises or yoga poses, or organize friendly competitions like relay races or mini soccer matches. Pop all these ideas in an activity jar and have your learners take their pick at a point in the day.
Learn More: Reading Eggs
11. Miniature Architects
Develop your students' engineering skills with building challenges using blocks, LEGO, or recyclable materials, and have them construct towers, bridges, and more! Provide different prompts to encourage them to design and build structures using their imagination and problem-solving skills. You can also introduce concepts like stability and balance during these activities.
Learn More: Lego
12. Problem Solvers
These activities make the best inclusions in activity jars as they're quick to organize and boost critical thinking and problem-solving abilities! Provide age-appropriate puzzles, riddles, brainteasers, or Sudoku for your students to solve individually or in groups. Encourage them to think critically, strategize, and persevere through challenges.
Learn More: Riddles and Answers
13. Eco Warriors
Foster environmental awareness through activities like recycling projects, gardening, or creating nature-inspired crafts using recycled materials. Teach your learners about the importance of recycling and help them create recycled crafts using materials like cardboard, plastic bottles, or egg cartons. You can even start a classroom garden where your kiddos can learn about plants, composting, harvesting, and taking care of the environment!
Learn More: Crafts by Amanda
14. Let's Play Pretend
Looking to enhance creativity, social skills, and language development? Create DIY play food in a jar and encourage imaginative play with dress-up, role-playing, or setting up a pretend grocery store or restaurant in the classroom! Provide costumes, props, and pretend play stations where your kiddos can take on different roles and immerse themselves in imaginative scenarios.
Learn More: Shrimp Salad Circus
15. STEM Challenges
Engage budding scientists and engineers with STEM challenges like building a sturdy bridge or constructing a paper airplane. Encourage your students to use their problem-solving and critical thinking abilities to tackle STEM-related tasks. Provide materials like popsicle sticks, rubber bands, or paper, and let them explore and experiment.
Learn More: Early Education Central
16. Animal Explorers

Dive into the animal kingdom with activities like creating animal habitats, learning about different species, or going on a virtual zoo tour. Introduce your pupils to different animals, their habitats, and their characteristics. They can then create dioramas or drawings of animal habitats and learn about endangered species.
Learn More: Pinterest
17. DIY Crafts
Allow creativity to shine with craft projects where learners can make use of recyclable materials, paper, beads, or fabric. The possibilities are endless! Provide a variety of craft supplies and encourage them to create their own masterpieces. They can make paper collages, beaded jewelry, fabric puppets, or recycled art sculptures.
Learn More: Jewelry Made by Me
18. Mindfulness Moments
Teach your kiddos the importance of mindfulness and relaxation as you promote emotional well-being and self-awareness. Set aside moments for quiet reflection and relaxation where you can guide your learners through simple breathing exercises or lead them in a gentle yoga practice.
Learn More: Children's Health
19. Friendship Fun
Promote social skills and cooperation with activities like team-building games, buddy projects, or collaborative art projects. Encourage your learners to work together, communicate, and solve problems as a team. They can participate in group games, create collaborative art pieces, or engage in buddy projects where they support one another.
Learn More: Splash Learn
20. Inventors in Training
Encourage their innovative thinking with invention challenges where your learners can design and create useful gadgets. Provide materials like cardboard, tape, and recycled items, and assign problems that your students must strive to solve through their inventions. Encourage them to think creatively, prototype their ideas, and present their inventions to the class.
Learn More: Mom Junction
21. Community Helpers
Teach about different professions and community helpers through role-playing activities or inviting guest speakers to share their experiences. Create a classroom environment where your students can learn about various careers and the contributions of community helpers. They can dress up as doctors, police officers, or firefighters and engage in role-playing scenarios or listen to guest speakers who work in different professions.
Learn More: Pinterest