If your kids are enthralled with airplanes, aerospace, and all things flight, then you've come to the right place! These cute airplane crafts and activities are perfect to keep your little ones busy over a long weekend, during the holidays, or during class time. They're also awesome for an airplane-themed birthday party! This is your one-stop shop for tons of cool planes for your airplane fleet and fun family-time handicrafts!
1. How Airplanes Work
Start off your airplane week with this informational video. Learn all the different parts of the plane and how they work together. It covers topics like lift, drags, and how jet fuel works. After you've covered the basics, create amazing airplanes of your own from all kinds of materials!
Learn More: Brain Candy TV
2. Airplane Coloring Pages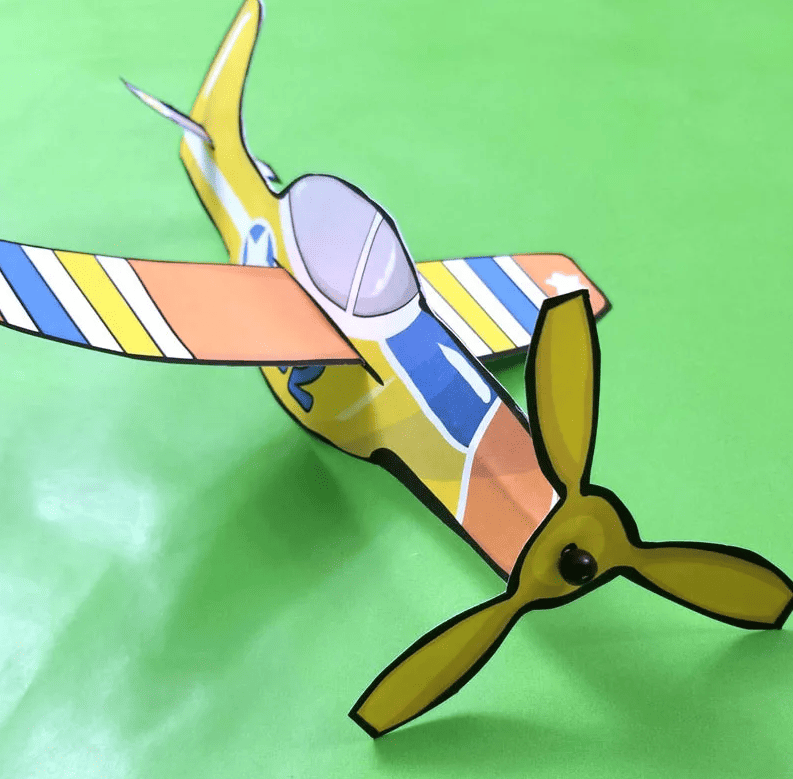 Let your kids decorate their own planes with this simple airplane papercraft. Once they've colored their planes, help them cut and assemble the pieces. Available in multiple styles to create your very own airplane fleet!
Learn More: Moms and Crafts
3. Popsicle Stick Planes
You'll need two regular popsicle sticks per airplane and one mini stick for this easy activity. Glue the popsicle sticks into a clothespin. Be sure the wings line up! Once the glue dries, decorate and color the planes.
Learn More: Adventure Science Center
4. Popsicle Stick Jumbo Jets
This activity needs jumbo craft sticks to complete. Carefully cut and glue the sticks as shown in the tutorial. For a more festive version, use colored crafting sticks to build rainbow planes for display! Test to see if they'll fly once you've finished.
Learn More: Jesus Crafts
5. Paper and Straw Planes
Need an activity for a birthday party? These simple straw and paper planes will keep kids busy for hours! Cut strips of card stock into various lengths and sizes. Tape them into loops and attach them to a straw. Lastly, see which ones soar and which ones sink.
Learn More: Mud Paper Scissors
6. Paper Loop Planes
These tiny paper planes are an adorable addition to your airplane week activities. Delicately cut-out wings and a propeller. Fold a large strip of paper over on itself and glue the pieces together. Use contrasting colors to teach about the color wheel!
Learn More: Our Kid Things
7. Paper Towel Roll Planes
Practice upcycling with some old paper towel rolls. Paint, color, or use craft paper to decorate your planes. You can choose to make the wings from another roll of paper. They are perfect for an indoor plane flying on strings!
Learn More: Lynds XO
8. How To Guide: Airports and Planes
If your little one is nervous about their first flight, this video is a great way to help ease their fears. Maya takes them from check-in to baggage claim, showing how awesome it is to get up in the air! When you fly, see if they can meet the pilot too!
Learn More: Maya The Science Kid
9. Handprint Planes
Break out the acrylic paint and roll up those sleeves! This cute craft is a great keepsake. Stamp your kid's handprints. Next, cut them out and attach them to a premade airplane body. You could also do fantastic footprint airplanes!
Learn More: Crafty Morning
10. Sky Paintings
Place your planes in colorful skies with this simple craft. Cut a sponge into smaller pieces. Next, give your kids some paint and let them color the sky before gluing a plane on top of their design. Let them decide on blue skies or a colorful sunset!
Learn More: Mrs. Plemons' Kindergarten
11. How To Draw Airplanes
Create amazing airplane pictures with this simple how-to guide! It's a great activity to kick off airplane week! Fold a piece of paper into four sections. Then follow the steps to create your very own fleet of jumbo jets.
Learn More: Art Projects for Kids
12. Plane Facts
Get all the fun facts there are about planes from two experts! Oliver and Lucas lead your kids through different kinds of planes and share cool facts about the equipment, wings, and uses of planes. Visit your local airfield afterward to see if it has the same planes!
Learn More: Oliver and Lucas
13. Maisy Goes on a Plane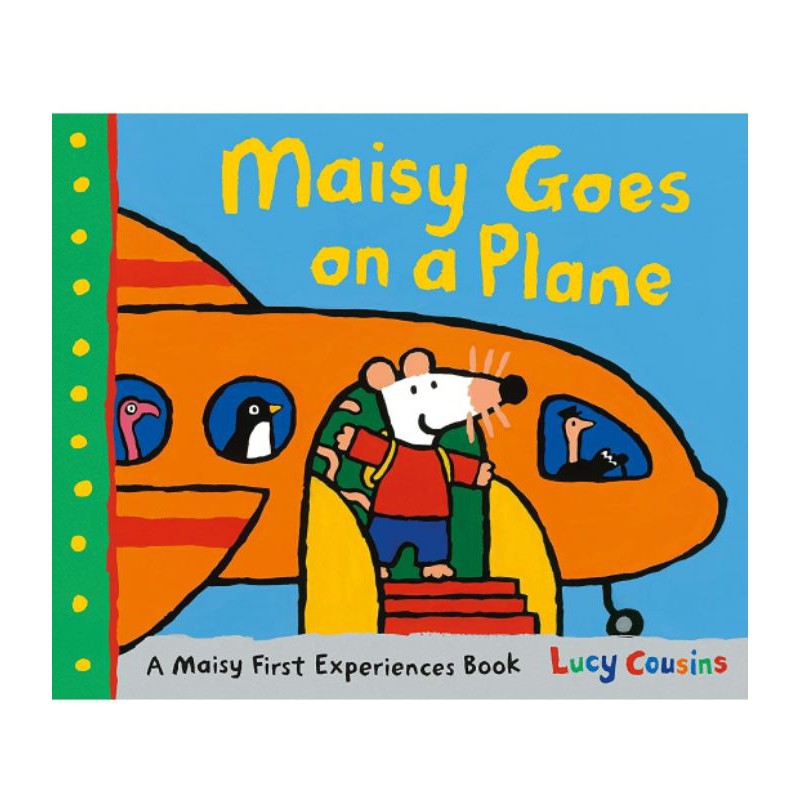 Journey with Maisy as she takes an airplane ride! This airplane book is a great companion book for your kids' first airplane voyage. Be sure to ask your little ones what activities from the book they plan on doing during the flight.
Learn More: Good Reads
14. Read Alongs
Practice reading skills by following along with Maisy's journey! The slow pace is perfect for beginning readers. After they've listened, ask them what their favorite part of the story was. Download to listen on the way to the airport.
Learn More: Storybook Moments
15. Make a Runway
Land planes on your very own runway! All you need is a big piece of white paper and some blue tape. Be sure to mark the take-off line at the end of the runway. Add multiple runways for even more airport fun!
Learn More: Messy Motherhood
16. Puppet Planes
These DIY toy planes will keep your kids amused all day long. Cut out the plane's body and wings. Carefully slide the wings through a slit in the body. Hot glue the plane to a plastic straw. Then whoosh off into the sky!
Learn More: 123Homeschool 4 Me
17. Indoor Airplane Flights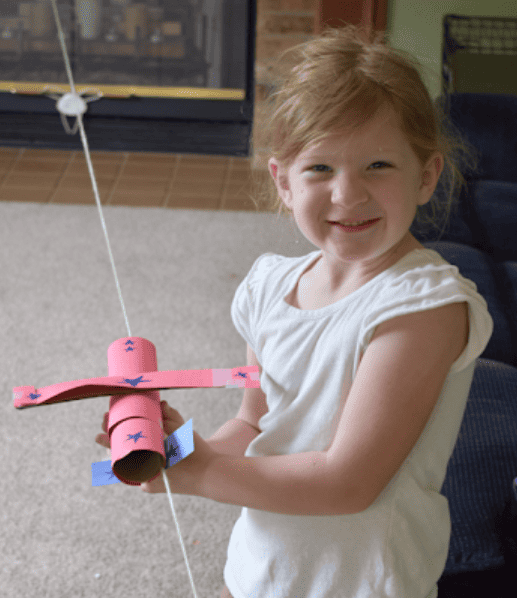 Don't let bad weather keep you grounded. After crafting planes from cardboard tubes or straws, thread a string through the plane. Tie it to furniture or doors at opposite ends of the room, then fly! Use different heights to take off and land your planes.
Learn More: Kindergarten Worksheets and Games
18. Airplane Sensory Bin
This quick sensory bin set-up needs some blue rice, cotton balls, and mini airplanes. Use some blue food coloring and vinegar to dye the rice. Once it's ready, invite your kids to fly their planes through the skies!
Learn More: My Mundane & Miraculous Life
19. Best Paper Airplane
Everyone thinks their paper airplane is the best. This simple plane design is the ultimate for winning any distance contest. Follow the step-by-step guide to ensure your plane wins every time.
Learn More: Everyday Chaos and Calm
20. Paper Airplane Video
This video provides another tutorial on how to fold the ultimate airplane for your airplane throwing contest. Test out different styles of planes from different heights to see which is best suited for distance flying.
Learn More: TUK Crafts
21. Airplane Launcher
Once you've crafted your paper planes, grab a file folder to launch them! Fold according to the guide and attach a rubber band. The rubber band creates tension that propels the planes forward. See who can launch their plane the furthest!
Learn More: Frugal Fun 4 Boys
22. Airplane Cargo Challenge
Learn about weight limits in cargo planes with this STEM activity. Fold different styles of paper airplanes. Then, add quarters one by one to see which design can fly the furthest with the most weight.
Learn More: Kids Activities
23. Letter Recognition
Use airport codes to help build letter recognition. Tape letters on the floor and throw a paper airplane at a letter. When the plane lands, say the letter out loud and write it on the plane. Try and collect all 26 letters!
Learn More: How We Learn
24. Propeller Planes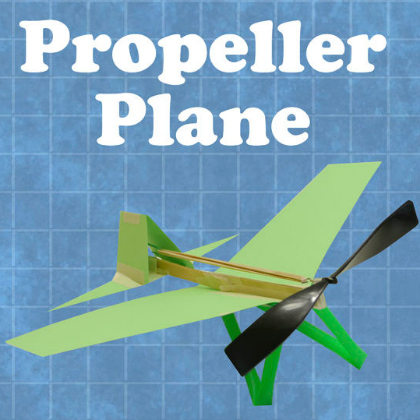 This craft is for older airplane fans. Craft an airplane body from plastic straws and paper. Then, using a propeller kit, hook your rubber band around a pin in the back and the propeller. Carefully wind it up and see how far it goes!
Learn More: Instructables
25. Magnetic Plane Craft
Display your kids' awesome airplane paintings and drawings with these cute magnets. Craft an airplane from craft sticks and a clothespin. Attach a magnet with hot glue to the bottom of the clothespin. Then, stick it on the fridge to create your own art gallery!
Learn More: Hot DIY Tutorial
26. Number Games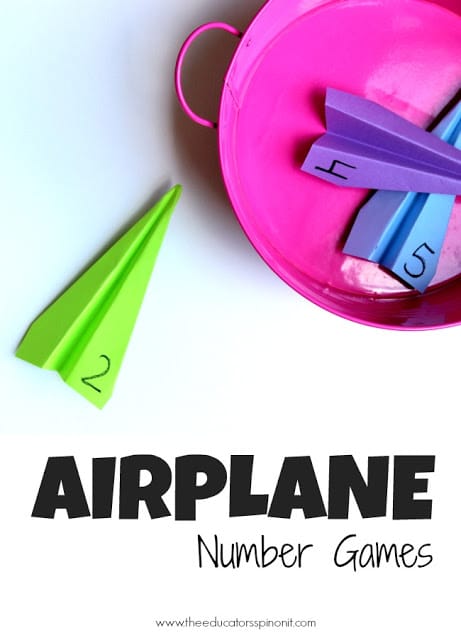 Fold some paper airplanes and write a single-digit number on each. You can then play a variety of games: number recognition, organizing numbers, or simple math equations. Some type of bucket is helpful for many of these games, and for cleaning up later.
Learn More: The Educator's Spin On It
27. Egg Crate Airplane Gliders
This kid-friendly airplane craft is perfect for teaching about upcycling! Using the lid of an egg crate, trace the outline of a glider. Be sure the wings go up the sides of the lid. Then, cut it out, attach a quarter to the nose, and watch it fly!
Learn More: Bonbon Break
28. The Airplane Song
This video is geared toward preschool and kindergarteners. Follow along as it explains the different kinds of airplanes in simple, easy-to-understand terms. After you've watched the video, head outside to see if you can spot any planes!
Learn More: Blippi
29. Airplane Piggy Banks
Save up for your next trip! This simple craft requires some strips of paper and a plastic bottle. Carefully make a slit in the bottle. Then let your little ones decorate their very own airplane! Once it's full, use the money for a math-related activity.
Learn More: DC Bapon
30. Playdough Airplanes
Set up a discovery station with playdough and various airplane shapes for some hands-on playtime. Give your kids cookie cutters, plastic models, or task cards to enjoy. Creative playtime helps to build attention spans and finger dexterity.
Learn More: Pre-K Pages
31. Zippy Zoomers
These unconventional flyers are great for birthday parties. You'll need some card stock, paper straws, wasabi tape, and a hot glue gun. Help your kids glue the prepared straws to the paper rings. After they decorate with some tape, set them free to fly!
Learn More: Babble Dabble Do
32. Dragon Planes
Spark your kid's creativity with unconventional airplanes! This simple cut-and-fold dragon plane is perfect for talking about aerodynamics and debating if dragons really could have flown. You'll need some paper clips to get the dragon to fly.
Learn More: Create in the Chaos
33. Banana Propeller Snacks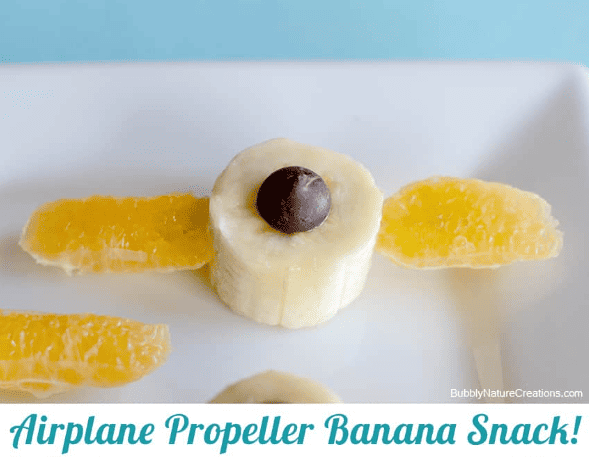 Take a healthy snack break with these cute banana snacks. All you need is banana slices, peeled clementines, and chocolate chips (or raisins). You can use a toothpick to secure the clementines or just lay them next to each other on a plate.
Learn More: Sprinkle Some Fun
34. Airplane Cookies
These beautifully decorated airplane cookies are the ultimate sweet treat. Take your favorite sugar cookie and use classic icing to make the outlines. Then, flood royal icing into the empty spaces. When it dries, decorate! Great for airplane-themed birthday parties!
Learn More: Ashlee Marie
35. Airplane Sponge Painting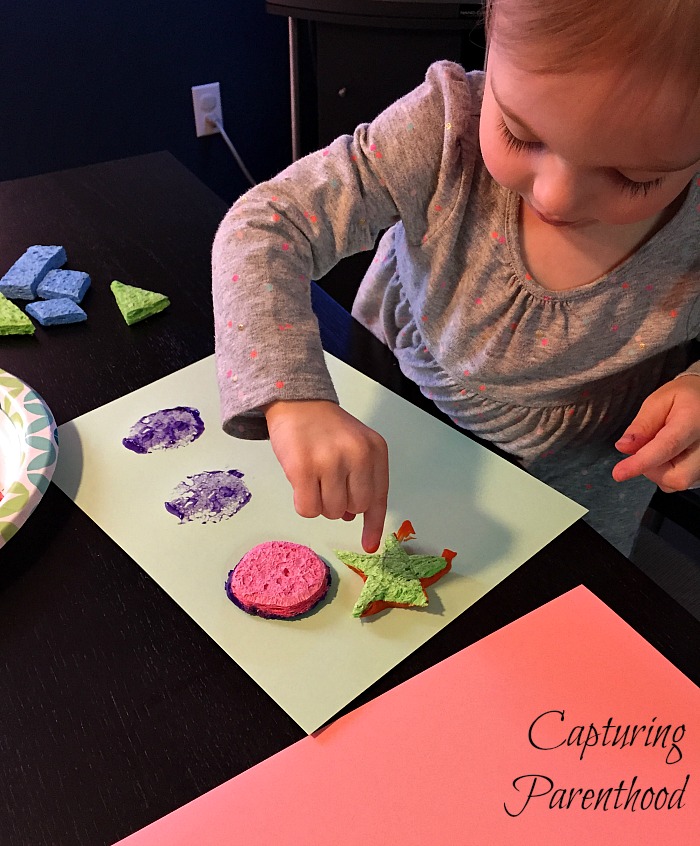 Sponge painting is a perfect pastime for younger children! Simply cut or buy some airplane-shaped sponges. Put different colored paint on paper plates and let your kids stamp away! Add clouds, suns, and birds to complete the pictures.
Learn More: Capturing Parenthood
36. Felt Paper Plane Craft
Felt is a wonderful material for toddler-aged crafts. The soft, easy-to-grab texture helps them build finger skills. Cut out planes, wings, and windows from different bright colors of felt. Glue together and spend hours flying with your tiny tots.
Learn More: Play Ideas
37. Airplane Exercises
Get up and jump! As your little ones travel in their airplanes in the video, they'll have the chance to dance and spin to their hearts' content. The video is also great for building listening skills because each stop is a different movement!
Learn More: The Laurie Berkner Band
38. Airplane Mobiles
Using basic origami planes, you can create a beautiful addition to your little one's nursery. Select either colorful paper or bold black-and-white patterns. Then hang them at different heights from a mobile circle above the crib.
Learn More: Apartment Therapy
39. Airplane Spotting
If you live near an airport, head out to spot some planes! This activity is a great way to see planes in action. As planes take off and land, talk about the wide range of airplane bodies and guess where they're headed to or coming from!
Learn More: Spotter Guide
40. Cars, Trains, and Planes
If you're looking for even more fun activities and crafts about transportation and vehicles, this book is for you! It covers everything from basic airplane crafts to cars for your kids' favorite teddy bears. The perfect addition to your bookshelves.
Learn More: Book Depository