Too often, people think of math as a "cold" lesson, where there isn't a lot of room for self-expression. But that's just not the case! Math can be a brilliant way to explain who we are, what we like, and our hopes and dreams for the future. We've collected thirty of the best math activities to help your students unleash their creative potential and really explain themselves using numbers. These are great options for the first week of school, or for whenever you need to incorporate a bit of expressive creativity into your math tasks.
1. "All About Me" in Numbers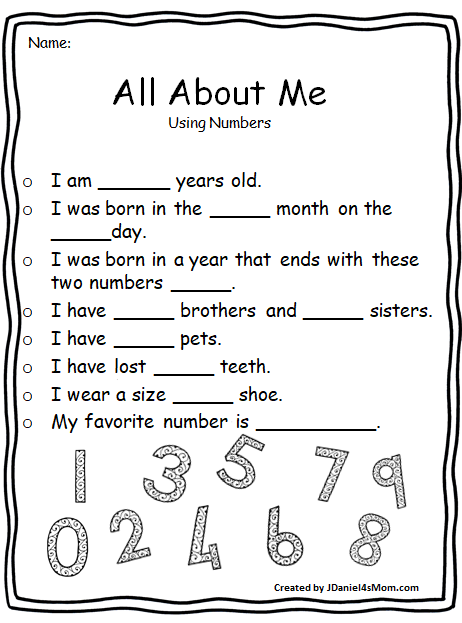 This activity is great for kids who are just starting to learn numbers. It's a great way to introduce the concept of measurement, and how different numbers represent different physical characteristics in the real world. It's also perfect for review on the first day of school after a long school break.
Learn more: JDaniel4's Mom
2. "Math About Me" for Middle School Students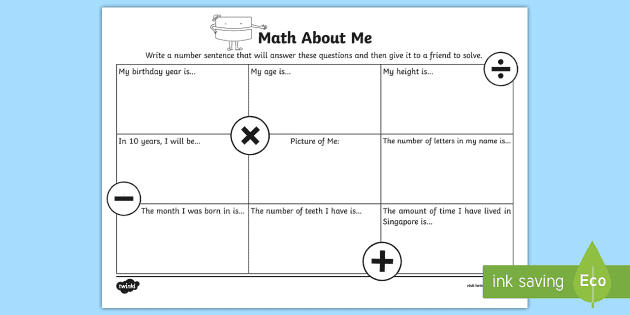 This worksheet is geared toward middle school students and teachers who want to get to know each other better. It goes through some physical attributes as well as hobbies and other interests; making it one of the great first weeks of school activities for middle school. 
Learn more: Twinkl
3. My Life in Percentages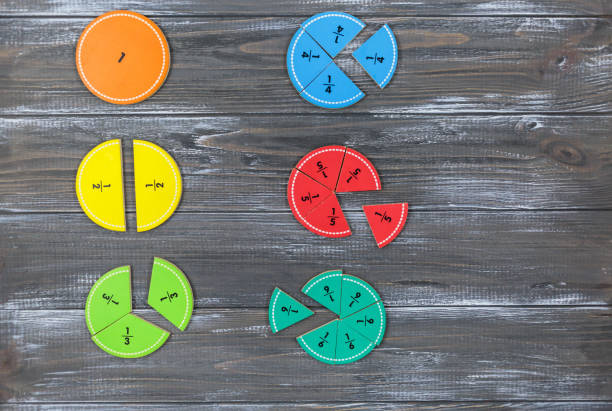 With this activity that focuses on fractions and percentages, students can share about their hobbies and how they spend their time. It's a fun way to get to know who your students are outside of the classroom, and a great way to review percentages and decimals at the beginning of the school year.
Learn more: Math Goodies
4. Autobiographical Formulas: "Figure Me Out"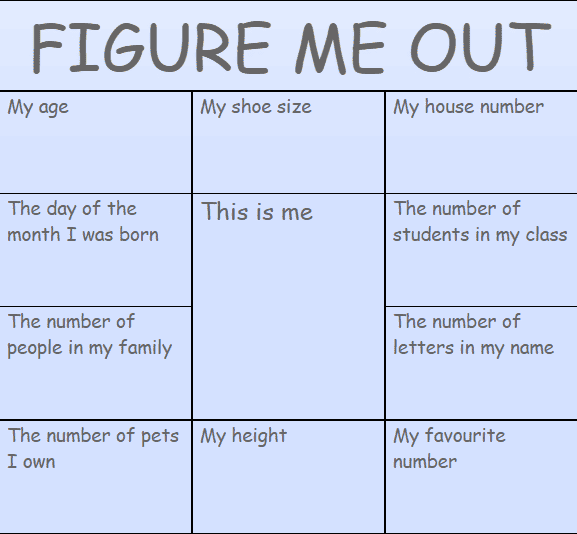 You can take the all about me math to the next level when you have students create their own formulas to describe themselves. Rather than just counting and writing numbers, have students formulate math problems to represent these values. Then, have kids swap papers and solve the equations to learn more about their classmates!
Learn more: Jennifer Orgill
5. Craft Project
With this engaging craft activity, students can use math and number literacy to create a masterpiece. It combines elements of color-by-number and level-appropriate arithmetic to help students explore math and themselves as they make a lovely art project.
Learn more: Create Abilities
6. Math in My Life Worksheet
This worksheet targets multiplication skills, so it's perfect as a math review and a get-to-know-you activity during the first weeks of school. Students will learn more about their teacher and classmate, plus they'll be able to show and revise their multiplication skills in the process.
Learn more: Multiplication.com
7. Math Class "Truth or Dare"
This is one of those middle school resources that draws directly on everyone's favorite sleepover game. Of course, all of the prompts are appropriate and serve as a guide for students who might otherwise not want to jump into math. It's also perfect for getting to know one another and building rapport at the beginning of the school year.
Learn more: Cognitive Cardio Math
8. Measuring with Blocks Worksheet
This is a fun math resource for young kids who are learning to count. Using one-inch blocks, help students measure the different distances and record the numbers on the paper. Then, use the body measurement activity to practice comparing lengths.
Learn more: Lesson Plans
9. Give Me a Minute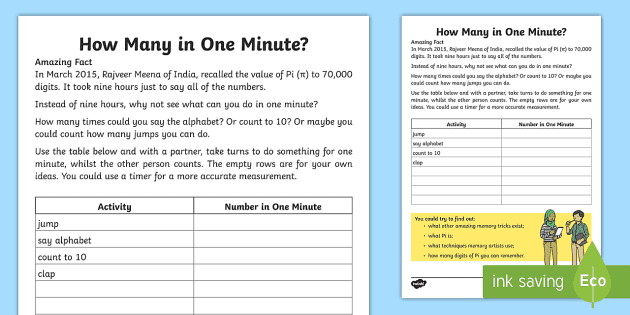 With this worksheet, students have to predict how many times they'd be able to complete something in one minute. Then, for some extra classroom fun, students get to test their predictions! This is a perfect way to learn about real-time student data while also getting kids up and moving in the middle of the school day.
Learn more: Twinkl
10. "Footloose" Game
Students follow a series of instructions and questions that guide them through a build-your-own adventure game. The game is differentiated so that the teacher can understand the student's level based on their outcome. This middle school bundle is a great way to start off the new year or semester in your math class!
Learn more: Teachers Pay Teachers
11. Me, By the Numbers
This elementary school math craft combines level-appropriate math skills with a creative twist. By the end of the lesson, students will each have a lovely display of who they are and their strengths in math. The main piece is a printable template, and students use coded colors to fill in the spaces. They also fill in the blanks with "their" numbers as they go along.
Learn more: Math Coach's Corner
12. Explaining Me with Math: Measuring Together
This activity relies on non-standard measurement to help kids practice counting and contextualizing ideas of numbers and length. It's a perfect introduction for young learners, and it's fun to see all of the different ways kids come up with for measuring.
Learn more: Mrs. Sol's Class
13. Writing Formulas with Math About Me
This middle school activity packet takes "all about me" math to the next level because it has kids writing their own formulas and equations to describe themselves. It's perfect for reviewing the order of operations and pre-algebra concepts at the beginning of the school year.
Learn more: 4mula Fun
14. First Day of School Introduction with Numbers
In the first few weeks of school, it can take some time to get to know your students. But with a one-page coloring activity that allows you to see your students at a glance, you'll be building rapport in no time. This is a worksheet that kids can complete and then use to introduce themselves to their classmates.
Learn more: Teachers Pay Teachers
15. Numbers About Me Poster
This is a great option for elementary or middle school activities or bulletin boards. It's a poster that each child can decorate and you can hang it in the classroom for the first couple weeks of school. This way, each student can feel truly represented: not only by the numbers but also by their own handiwork!
Learn more: Amazon
16. Differentiated Math About Me Worksheet
This worksheet offers several different levels so that you can use it in the differentiated classroom. You can give different versions of the worksheet to different students, based on their performance and level of mastery up to that point. Plus, you can offer the more difficult version at the end of the semester to measure growth.
Learn more: Math Geek Mama
17. Preschool STEAM Challenge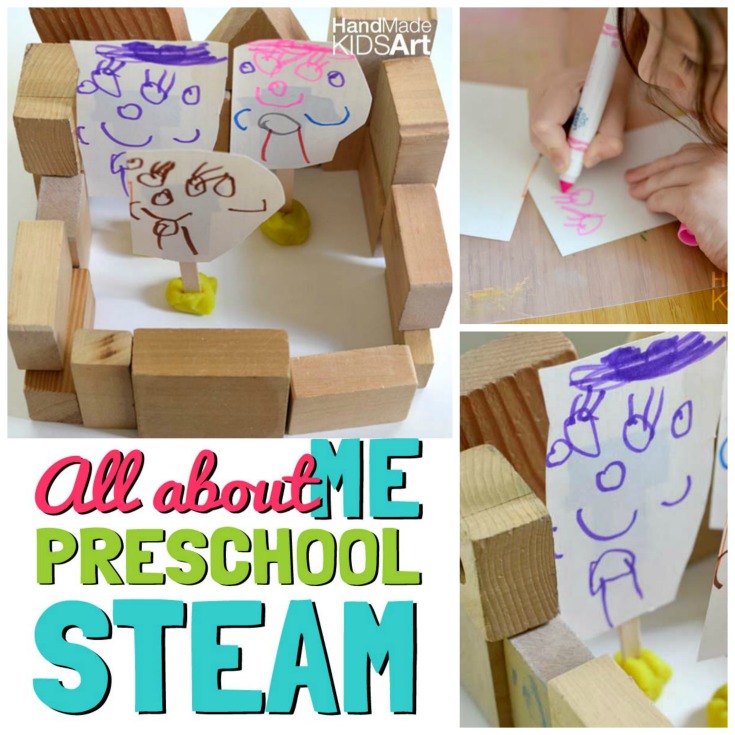 Here is a series of STEAM challenges that are aimed at helping preschoolers explore themselves and the very basics of math and engineering. They're all hands-on projects, which is great for stations and small group activities.
Learn more: Preschool STEAM
18. Grit and Grow Mindset Math Challenge
This bundle includes school activities that combine math, getting-to-know-you activities, and social and emotional training. This worksheet and the accompanying activities challenge kids to look at their own mindset when it comes to math class; the main idea is to bring the growth mindset into the math classroom.
Learn more: Teachers Pay Teachers
19. Make Your Own Math About Me Banner
You can use this printable banner template and let your kids get creative in math class. It's a great resource that teachers can use to decorate the classroom, too. Plus, it's motivating for kids to see their work displayed in the classroom.
Learn more: Teachers Pay Teachers
20. Math Discussion Cards
These discussion cards will get kids talking about math. You can make the questions easier or more difficult, based on the level of your students. It's important for kids to be able to verbalize what they're learning and understanding, and these cards help prompt those discussions!
Learn more: Teachers Pay Teachers
21. Picture Books for the Math Classroom
Here is a great list of picture books that will get young learners interested in and excited about math class. The illustrations are engaging, and they will prompt conversation among the students; ultimately providing insight into who they are.
Learn more: Think, Grow, Giggle
22. Math Class "Scavenger Hunt in Your Seat"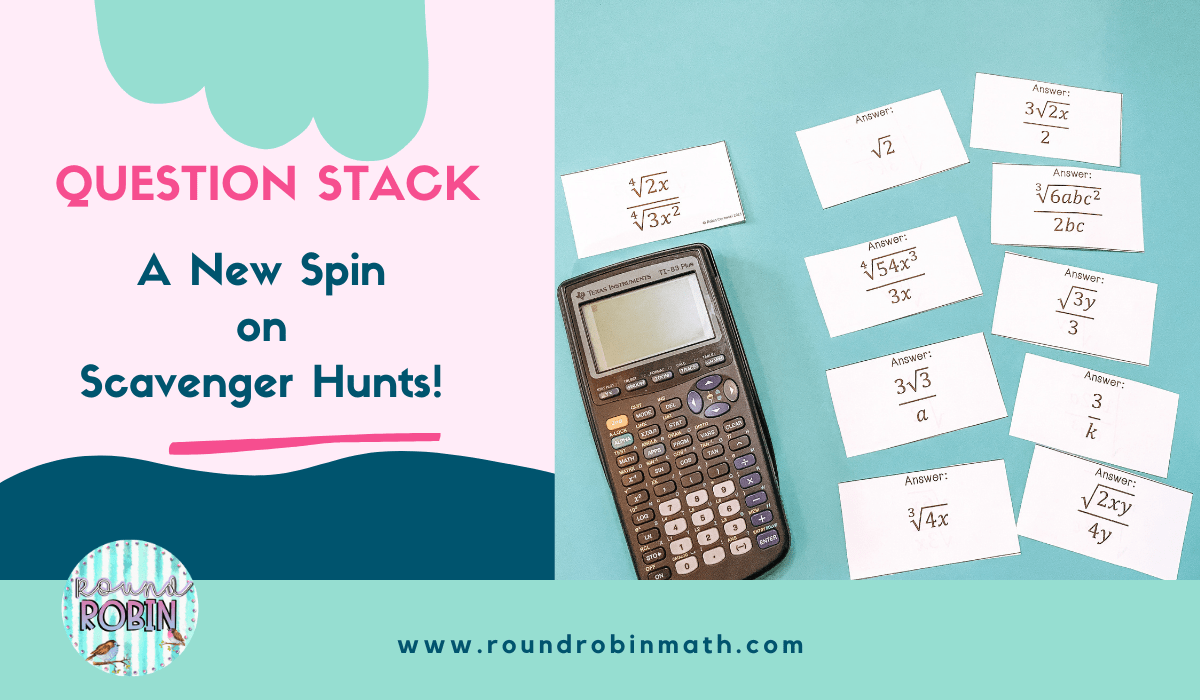 Play this classic matching game individually or in pairs. The mini-response task cards are a perfect way to catch high schoolers' attention and get them motivated to learn more math! Students take a small deck of cards and complete the math problems there. Then, based on their answers, they should identify corresponding items in the classroom or wherever they are.
Learn more: Robin Cornecki
23. "Meet the Mathematicians" Worksheet
Kids are more motivated to learn about math when they view themselves as "mathematicians," so this activity will help them set goals and stay motivated to meet those aims. This template puts the student in the role of mathematician, and they fill in the blanks with their own personal info.
Learn more: Teachers Pay Teachers
24. "My Life in Numbers" for Young Learners
This is a whole-class "my life in numbers" activity, but it is specifically designed for preschool kids who are just learning to count. It's perfect for doing at home with your child before you send them off to school, too. The activity involves following the prompts that ask "how many" questions. Then, find the specified item, and start counting away!
Learn more: Teachers Pay Teachers
25. Number Hunt in Jelly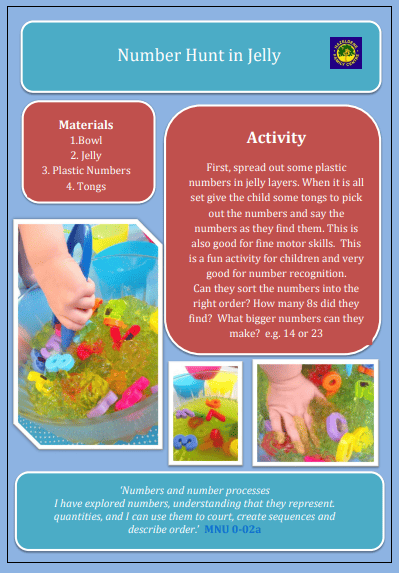 This activity can get a bit messy, but it's a perfect way to build up number recognition and fine motor skills for young learners. All you need are some plastic numbers and some jello, and you have an amazing task that will get kids excited to learn more about math!
Learn more: Hazeldene Family Centre
26. Back to School Math Activities for 4th and 5th Graders
With this bundle of excellent activities, you'll be able to help your 4th and 5th-grade students remember what they learned before the Summer break. Plus, you'll be able to learn new things about your students' preferences and experiences, too.
Learn more: Teaching with Jennifer Findley
27. "All About Me" Book
Now that you've done a bunch of different "all about me" math activities with your students, it's time to bring all of them together in just one book! This book is something that kids can take home to share with their families and learn more about their classmates.
Learn more: Differentiated Teaching
28. 2nd Grade Guided Math Homework Book
This is the first step to being a sane teacher: having all of the guided homework ready to go at the beginning of the school year! This is a pretty comprehensive packet that takes 2nd-grade students through all of the major math points throughout the school year, all while encouraging them to reflect on who they are and understand their strengths and weaknesses.
Learn more: Marcy Bernethy Saddle Up for 2nd Grade
29. Body Parts Counting Activity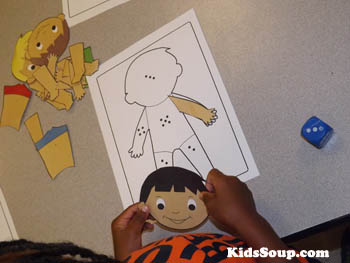 This activity is aimed at preschool students who are learning about their bodies and learning to count at the same time. The dots on the printout are the counting tool, and the body parts all line up when the counting is done correctly!
Learn more: Kids Soup
30. Learning About Ourselves with Centimeters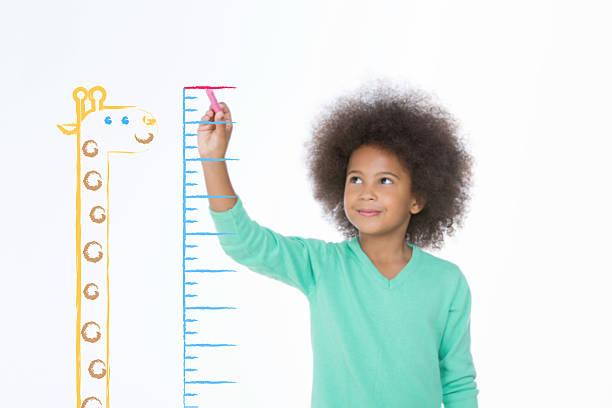 This is an introduction to the metric system and measuring lengths. Using a measuring tape or 1 cm blocks, you'll measure different body parts and objects, simply by following the prompts on the worksheet. Have fun while learning about measuring and each other!
Learn more: NZ Maths