Middle school years are hard in general, so finding ways to get to know your students is very important! With students this age, it is best to try and think outside the box. Engage them with fun activities in the first few weeks of school to help with relationship building. There are many ways to pull in the curriculum with these activities like creative writing activities and school math ideas. Enjoy this list of 23 inspiring ideas with your middle schoolers!
1. The Best Part of Me
This is a great alternative to the same old, what is your favorite color or favorite food writing activity? This is where students pick the best part of themselves, write about why, and include a photograph. This is a great way to get to know students and encourage them to discover how they see themselves.
Learn More: Lessons with Laughter
2. All About My Selfie Writing Activity
This is a creative spin on a traditional writing activity for upper elementary or middle school students. Students will draw a selfie, or even print a photo, and write about themselves. This is a great option for the first weeks of school or even as a reflection activity throughout the year.
Learn More: The Applicious Teacher
3. Breaking the Ice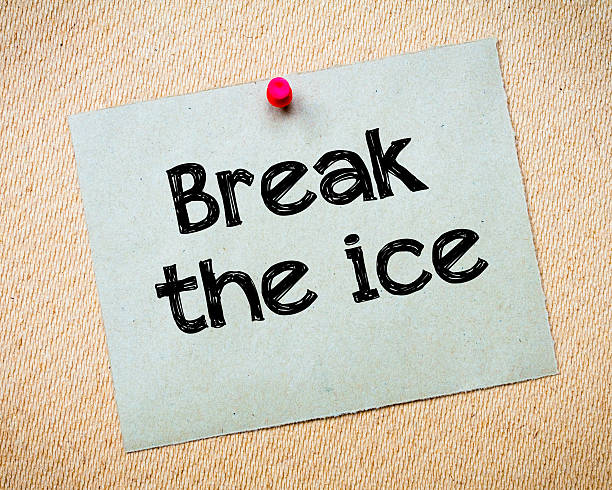 Icebreakers are a great option for the start of the school year. This cool icebreaker is a good one to use as it will get students up and moving and mingling with everyone! They have to seek out students who fit the category of what they are looking for and speak with many different students in the process.
Learn More: Sadlier
4. All About Me Bag
Trade in the writing prompts for something a little more creative, like this All About Me bag activity. These can also serve as good classroom icebreakers and provide a way for students to connect with each other and bond over similar preferences.
Learn More: Inclusion Rules
5. Digital Collages
Creating digital collages lets students relax and open up about what they like and enjoy doing. The digital version of the collage is a great way to allow students more experience in the digital world whilst using digital resources.
Learn More: Amsler Artroom
6. All About Me Partner Chats
Partner chats are an underrated resource in the classroom. Instead of a traditional writing prompt, use these in-person chats to allow students to interact with each other. They can talk about themselves and have their partner introduce them to the rest of the class.
Learn More: Bridge Universe
7. I Wish My Teacher Knew…
This writing activity will build classroom community by strengthening your bond with your students. This is an awesome idea to use with students who are shy. They can write things they wish their teacher knew. This is a humble and interesting activity.
Learn More: For the Love of Teachers
8. All About Me "I" Version
Having students think about themselves is always an interesting task. Asking them to write words to describe themselves may be challenging for them. Help students use a thesaurus and get creative with words that help paint a picture of themselves.
Learn More: For the Love of Teachers
9. Unlock the Box Activity
Turn get-to-know-you activities into a fun game. Have groups play against each other and write clues about themselves and have the teacher guess the correct group to unlock the box. This will be fun to watch students keep a secret until the truth is unlocked!
Learn More: Teach Without Tears
10. List Of My Favorites
This can be tweaked to be a better fit for middle school, but the base of the activity will remain the same. Create a simple list to let students share things about themselves. Simply let them list their favorite things and share them with others.
Learn More: Teach Without Tears
11. Find a Friend
Finding a friend is a great activity for students of all ages. Use the editable version to tailor the options to fit your middle schoolers. This will get your middle school class up and moving. Students can spend the first few days of school getting to know their peers by finding students that fit within the categories they need.
Learn More: Prodigy Game
12. Student Survey
Give your students a class or school survey at the start of the year. You could also give a learning styles survey that students complete to help you understand more about how they like to learn. This is good for any middle school class or content area.
Learn More: Prodigy Game
13. Pennant Glyph
Middle schoolers may scoff at a typical glyph, but this activity takes it one step further into the artistic realm. Students can get creative by designing a pennant that reflects them and their preferences and personalities. Upper elementary students may enjoy this as well.
Learn More: Good Housekeeping
14. Get To Know You Jenga
Use colored Jenga blocks to play this get-to-know-you game so students can tell you all about themselves. They answer questions based on the color block they remove.
Learn More: Good Housekeeping
15. Learning Style Sort
Now, this is an all-about-me activity that serves many purposes for the teacher! Teachers can see how students feel about learning and what they prefer and don't care for. They can read detailed statements and sort them based on how they feel about each one- in turn creating a very informative learning styles inventory.
Learn More: Mrs. E Teaches Math
16. Math About Me
For a completely different twist on all-about-me activities, let middle school math students do a math-about-me project! Challenge them to think about their lives outside school to find different ways to use numbers to create this project.
Learn More: Mrs. E Teaches Math
17. Things I Love Collage
Creating collages is a great way to let students be creative in expressing themselves. This art activity is great for getting into those middle school students' thoughts by seeing the things they like and enjoy. Students can include photos, pictures from magazines, and even their own artwork.
Learn More: Carrots are Orange
18. All About Me Notebook Decoration
Be sure to pencil in some time in your lesson plan to allow students to decorate their writing notebooks at the start of the year. This is good for them to express themselves and decorate, using an all-about-me format, but it can also be used as inspiration when writing throughout the year.
Learn More: On Lemon Lane
19. Peer Biography Report
Trade in traditional autobiographies for this writing assignment which contains a twist. This project may take a bit of time, but it will be well worth it! Have students interview each other to learn more about the other and then have them turn that into a biography of the other person.
Learn More: On Lemon Lane
20. My Identity Poster
Pencil in some extra time to let students use their favorite colors and get artistic with this project. Replace the traditional school survey with a fun art project like this one that allows students to express themselves through art!
Learn More: Project School Wellness
21. A Ball About Me
Whether in middle school or elementary school, this is a fun activity to replace the same old get-to-know-student information sheet from the beginning of the school year. This school printable will be a hit for sure and will make an adorable school bulletin board!
Learn More: The Imagination Box
22. Graffiti About Me
Another fun art project is this graffiti-themed activity that's sure to be a crowd-pleaser- even for your middle schoolers! Doing this in the first days of school can help you get students excited for other fun activities whilst learning more about them in the process.
Learn More: The Imagination Box
23. Student Profile Sheets
This is not just any old students' information sheet. Middle school students love social media and this is a great PDF file to print and use with students to get to know more about them.
Learn More: Presto Plans