Learning to write is an important process in a young child's life. It often takes plenty of practice and patience for them to get it right too! How can you support your child as they learn to write the alphabet? One great tool is printable alphabet worksheets that offer guidance and support for young ones who are learning to write the alphabet. They can help develop the motor skills that your child needs for perfect alphabet writing skills. We've collected ten excellent alphabet practice sheets to help your pre-k, kindergarten, and first-grade students learn and drill their alphabet writing.
1. Alphabet Handwriting Practice Sheets: Letter by Letter
With this set of 26 alphabet worksheets, children can practice the uppercase and lowercase letters one by one. This allows them to focus and fine-tune the motor skills for each character, and the cute pictures on each card also help phonemic awareness with common everyday items.
Learn More: Kiddo Worksheets
2. Full Alphabet Practice Resource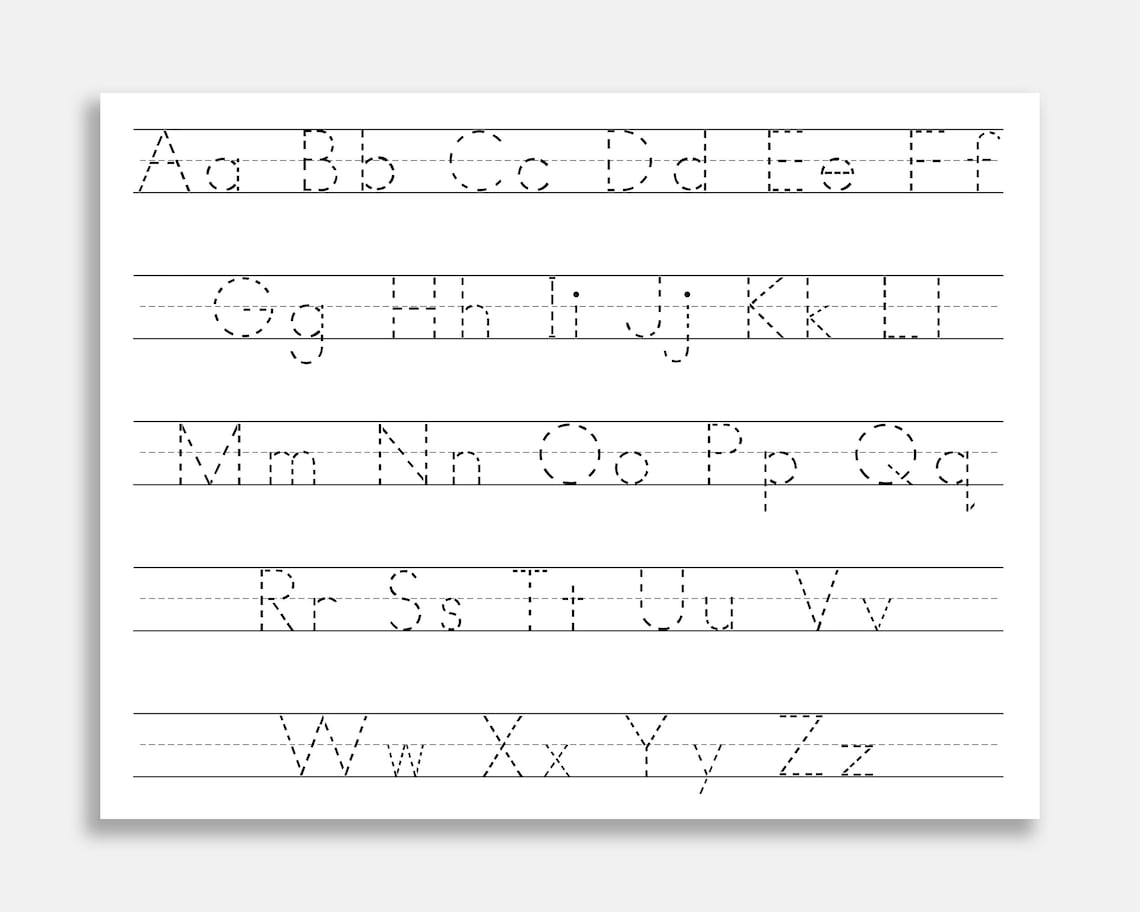 Here's another set of printable alphabet worksheets that take kids through all of the letters. They should trace the dotted lines to make each new letter. The progression focuses on going through each letter carefully to ensure mastery before moving on to the next letter in the alphabet.
Learn More: Etsy
3. Fun Alphabet Practice Activities: Printables
These fun alphabet handwriting worksheets are a great way to introduce and practice writing all of the letters. These alphabet resources include plenty of chances to trace along the dotted lines, as well as some coloring activities. You can even use this as an alphabet review quiz for more advanced writers.
Learn More: Planes and Balloons
4. Alphabet Printables and Coloring Pages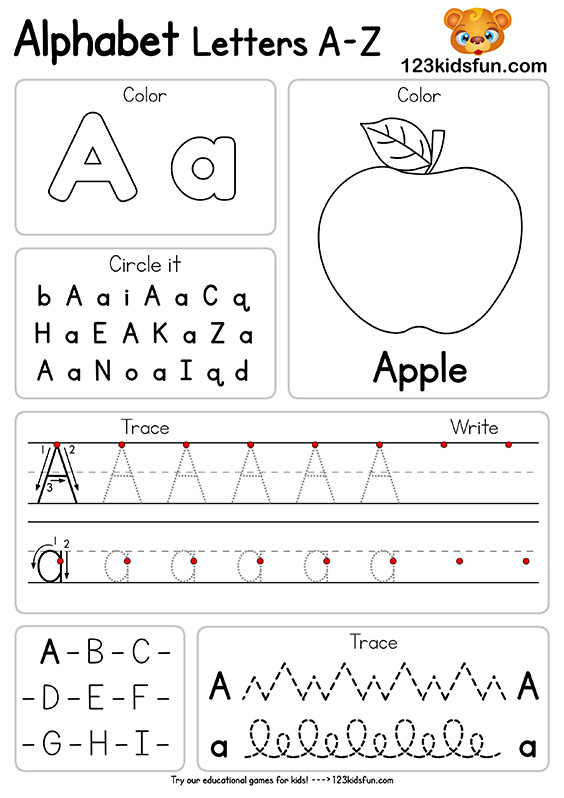 This is a whole pack of alphabet practice that also includes cute coloring activities and cut-and-paste alphabet worksheets. You can use these no-prep alphabet worksheets to take kids through all of the letters with ease and a sense of adventure!
Learn More: 123 Kids Fun
5. Alphabet Letter Hunt Worksheets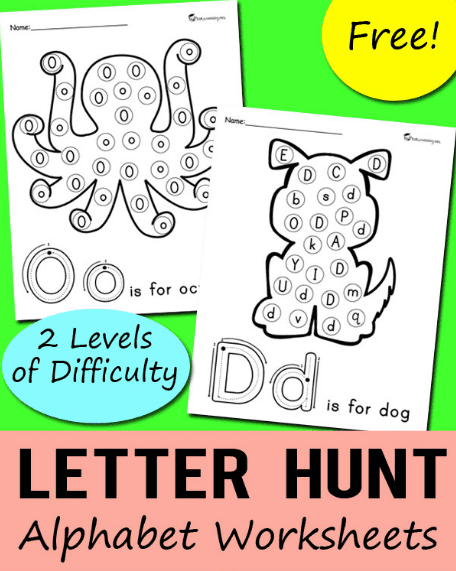 This activity has kids looking around the house and yard for things that start with the letters of the alphabet. That means that this is a great game for building up phonemic awareness, and it also focuses on the basics of print handwriting and letter formation.
Learn More: Tot Schooling
6. Free Alphabet Handwriting Worksheets
This is one of the best print handwriting practice worksheets because it's simple! There isn't much to distract from the main goal of teaching motor skills and muscle memory as kids trace lines for the letters of the alphabet from A to Z.
Learn More: PreSchool Play & Learn
7. Alphabet Play Dough Cards
In this activity, kids trace the lines of each letter, but instead of using a pen or pencil, they use play dough! It's a fun game for kids who are just learning to recognize the different letters. You can use it as a prep activity before your child picks up their pencil.
Learn More: Kindergarten Worksheets and Games
8. Uppercase Letters Tracing with Animals
This alphabet bundle focuses on the uppercase letters and it incorporates adorable animals to help kids identify the sounds of each letter. You can use these alphabet coloring pages to reinforce phonemic awareness of initial letter learning.
Learn More: PreSchool Play & Learn
9. Lowercase Letter Tracing Alphabet Lesson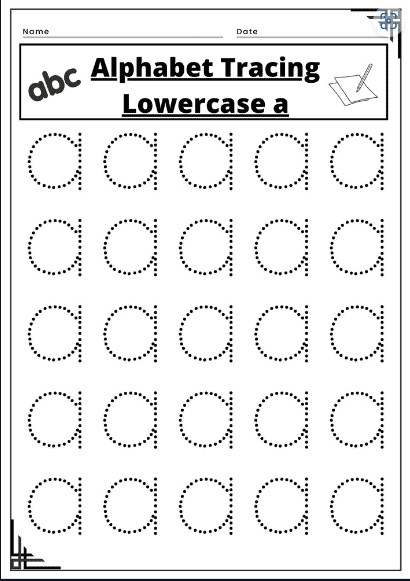 Here is a straightforward worksheet that has one goal: to follow the dotted lines and improve motor skills and muscle memory for writing lowercase letters. It's an effective way to help kids both learn and improve their lowercase letters, and it can be a fun review, too!
Learn More: Mungfali
10. Beginning Sound Coloring Alphabet Activity
This is a great way to help kids identify the sound pictures start with. The collection of everyday items makes it an easy and effective way to combine phonemic awareness with alphabet handwriting literacy lessons. Plus, since kids get to color in the pictures themselves, they're much more invested in the activity.
Learn More: Pinterest