22.  Amazing Eye Science Experiments
See the link below for directions to put together this vision experiment.  As the image that is drawn on the cardstock spins, the eye is able to recognize both images.
Learn more: 123 Homeschool 4 Me
23.  Human Cell Worksheet
These simple no-prep worksheets/booklets will provide an introduction to anatomy vocabulary.    The color-coding activity will provide students with an engaging anatomy lesson.  This educational method allows for students to gain a lot of anatomy vocabulary as well as their meaning.  Students should be given more study time with this information before moving on.
Learn more: Teachers Pay Teachers
24.   Edible Skin Layers Cake
Using red J-ello, mini-marshmallows, fruit roll-ups, and licorice to ensure that student learning outcomes occur and that students learn all about the layers of the skin in a fun way.  This is a good way to begin a more in-depth detailed learning into more anatomy.   This is a fun activity in an education setting such as a school or camp.
Learn more: My Mundane and Miraculous Life
25.  Human Digestive System for Kids
This activity includes worksheets as an introduction to the digestive system and digestive system.  The digestion system experiment includes a banana, crackers, lemon juice or vinegar, Ziploc bags, old pair of tights or stocking, a plastic funnel, Styrofoam cups, gloves, scissors tray, and a sharpie.  The experiment will show how food goes through the digestion process.  This activity would like to take place over more than one class period.
Learn more: Generation Genius
26.  Teeth Mouth Anatomy Learning Activity
This is a great way for children to learn about good dental hygiene and how to brush their teeth.  To create the mouth model, you will need a large piece of cardboard, red and white paint, pink felt, 32 small white rocks, scissors, a hot glue gun, and the printable teeth anatomy chart.
Learn more: Hello, Wonderful
27.  Human Body Systems Project
This is a printable file folder project that will help students learn all about their body parts and the system.  This file folder would be good to have handy throughout the learning of the anatomy curriculum.  As class instruction begins each day, this file folder could be a great way to introduce the basics of anatomy.
Learn more: Teachers Pay Teachers
28. Shrinky Dinks Cell Models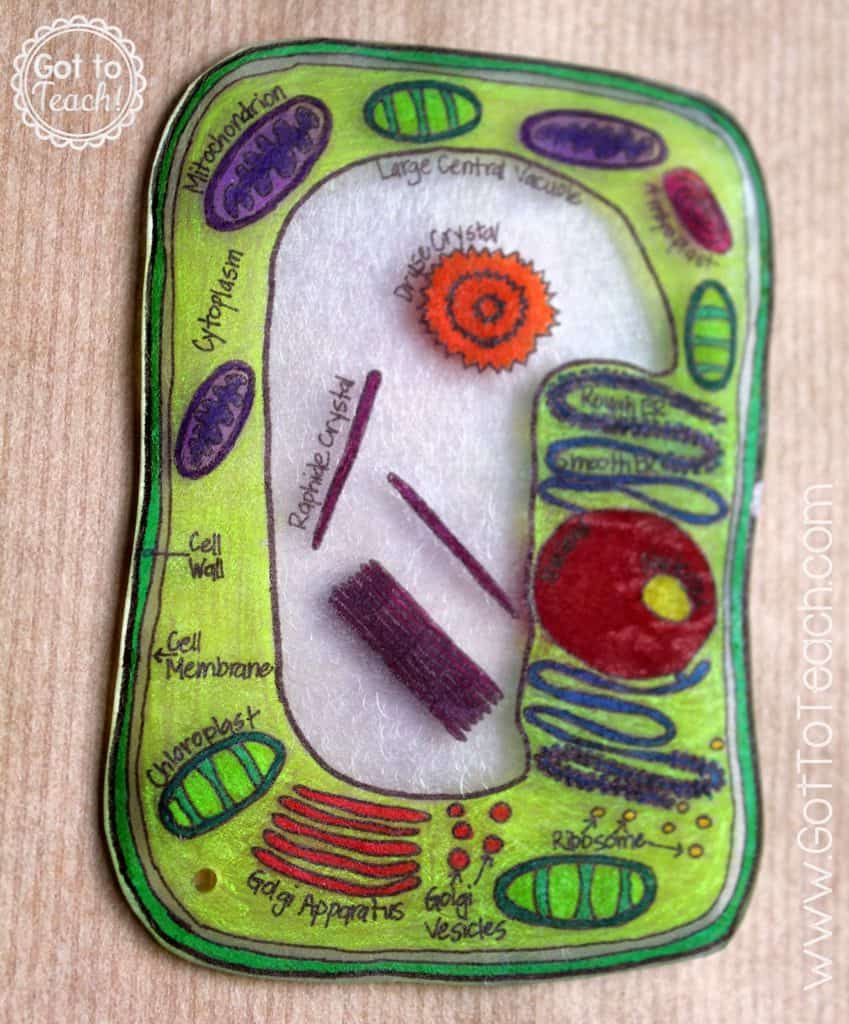 Shrinky Dink Cells allows for a little fun while learning in anatomy class.  Download the animal and plant eukaryotic cell structure templates, then have students trace the outlines in black sharpie from the template onto a piece of heavy plastic used for Shrinky Dinks.  Have students color their cells using sharpies, then punch a hole in the top of the plastic before placing it in a 325-degree oven so it can be placed on a ring or chain to use.
Learn more: Teacher Thrive
29. The Nervous System Messenger Game
Have students work in groups and trace the outline of one student, then have the students work together to recreate the nervous system, glue it on printed organs. Students will then use yarn to trace the path that the messages take from the brain to control the body.
Learn more: Meet Penny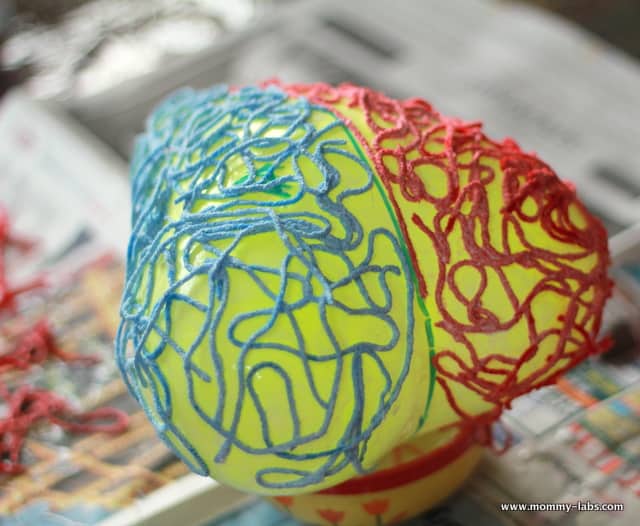 This activity is where Science and Art collide.  Using heart-shaped balloons, have students glue red yarn to one side to represent the well-oxygenated blood and the blue yarn to represent the bad deoxygenated blood.  This will quickly become a favorite anatomy project.
Learn more: Mommy Labs