Get ready to embark on an enchanting journey at the animal farm! This collection of 30 engaging activities is designed to immerse students in the captivating world of farm animals and foster their love for nature. From interactive encounters with farm animals to hands-on experiences that bring farm life to life, each activity is carefully crafted to create lasting memories and inspire curiosity in students. Let's dive into this exciting adventure, where students can learn, explore, and create meaningful connections with the animal kingdom.
1. Farm Animal Scavenger Hunt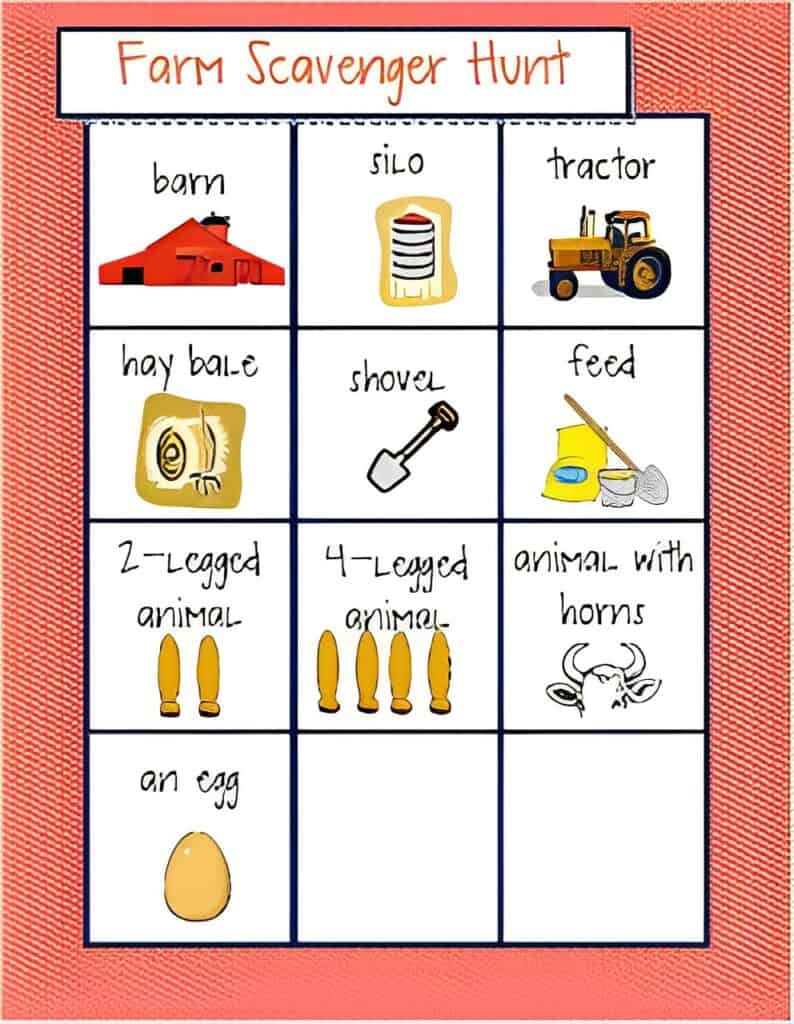 Get ready for an exciting adventure! Send your students on a mission to find hidden farm animal clues scattered throughout the school grounds. As they solve each clue, they'll learn fascinating facts about different farm animals and their habitats.
Learn More: With a Faithful Heart
2. Harvest Celebration
It's time to celebrate the bountiful harvest! Invite your students to experience a day of farm life by engaging in activities like apple picking, corn husking, and pumpkin decorating. They'll gain a deeper appreciation for where their food comes from and enjoy a fun-filled day in the fresh air.
Learn More: Love To Know
3. Farmer's Market Simulation
Transform your classroom into a bustling farmer's market! Students will become farmers, bringing their homemade goods like fresh produce, baked goods, and crafts to sell. They'll learn about entrepreneurship, marketing, and the value of hard work while engaging in friendly competition.
Learn More: Classroom In Bloom
4. Animal Habitats Tour
Embark on an interactive journey through various animal habitats! Students will explore different stations representing habitats such as forests, deserts, and oceans. They'll observe animal replicas, touch artifacts, and learn about the diverse ecosystems that animals call home.
Learn More: Inventors Of Tomorrow
5. Farm Animal Dance Party
Put on your dancing shoes and groove to the farmyard beats! Students will unleash their energy and creativity as they dance like their favorite farm animals. This activity promotes physical movement, coordination, and imaginative expression while fostering a sense of joy and camaraderie.
Learn More: YouTube
6. Farm Animal Science Experiments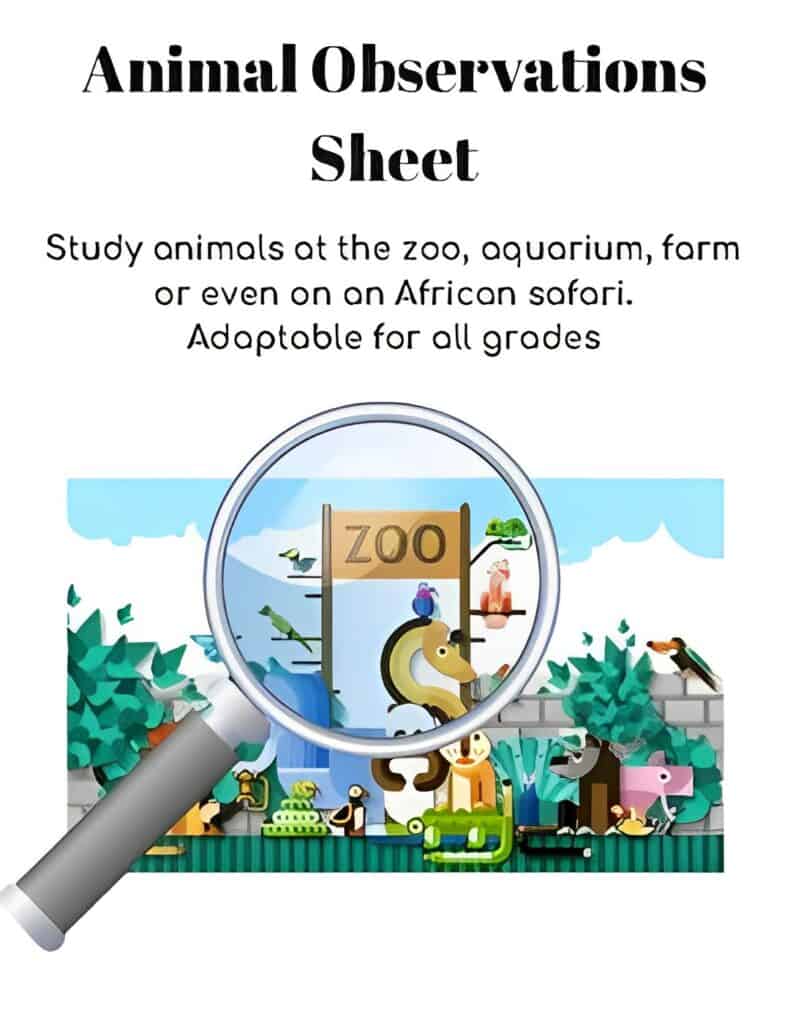 It's time to be a scientist on the farm! Engage your students in hands-on experiments where they explore animal behaviors, characteristics, and adaptations. From observing how animals move to study their eating habits, students will develop scientific inquiry skills in an exciting and interactive way.
Learn More: Teachers Pay Teachers
7. Animal Sounds Chorus
Let's create a symphony of animal sounds! Students will imitate and mimic the unique vocalizations of various farm animals, from the "moo" of a cow to the "baa" of a sheep. This activity enhances listening skills, and creativity, and encourages students to explore the fascinating world of animal communication.
Learn More: Facebook
8. Farm Animal Puppet Show
Lights, camera, action! Students will bring farm animal characters to life through the art of puppetry. They'll craft their own puppets using paper bags or socks and perform imaginative plays that showcase their understanding of farm animals and their behaviors.
Learn More: Real Life At Home
9. Farm-themed Art Exhibition
Unleash your students' artistic talents with a farm-themed art exhibition. From colorful paintings of barns and landscapes to sculptures of farm animals, students will showcase their creativity and celebrate the beauty of rural life through their artistic expressions.
Learn More: Teachers Mag
10. Farm Animal Yoga
Strike a pose with the farm animals! Students will participate in a series of yoga exercises inspired by different animals, such as the "downward dog" or the "cat-cow" poses. This promotes physical fitness, and mindfulness, and introduces students to the connection between movement and nature.
Learn More: Pink Oatmeal
11. Farm Animal Storytelling
Immerse your students in the enchanting world of farm animal tales! Share engaging stories that feature farm animals as the main characters, highlighting valuable life lessons and fostering a love for reading and storytelling.
Learn More: Helena Daily English
12. Farm Animal Math Olympics
Get ready for a math showdown on the farm! Students will participate in a series of fun and challenging math games and competitions. From counting farm animal objects to solving farm-themed word problems, they'll sharpen their math skills while experiencing the thrill of friendly competition.
Learn More: Live Worksheets
13. Farm Animal Charades
It's time to bring the farm to life through charades! Students will take turns acting out different farm animal behaviors, using their bodies and gestures to communicate without words.
Learn More: Creative Family Fun
14. Farm Animal Role Play
Step into the shoes of a farmer or a farm animal with this engaging role-play activity. Students will use their imagination and acting skills to portray farm life, learning about the responsibilities and interactions within a farm community.
Learn More: Kinder Care
15. Farm Animal Trivia Challenge
Put your farm animal knowledge to the test! Students will engage in a friendly trivia competition, answering questions about different farm animals, their habitats, and their characteristics.
Learn More: YouTube
16. Farm Animal Relay Race
Get ready for a fast-paced farm-themed relay race! Divide students into teams and set up stations that represent farm tasks like collecting eggs, feeding animals, and milking cows. Students will compete against each other, building teamwork skills and experiencing the thrill of a race.
Learn More: Pinterest
17. Farm Animal Crafts
Unleash your students' creativity with farm animal crafts! From paper plate pigs to cotton ball sheep, students will enjoy creating their own farm animal masterpieces using various art supplies. This enhances fine motor skills, encourages imagination, and provides a fun outlet for self-expression.
Learn More: The Keeper Of The Cheerios
18. Farm Animal Field Trip
Take your students on an unforgettable adventure to a local farm! Students will have the opportunity to interact with real farm animals, learn about their care and feeding, and experience the sights, sounds, and smells of a working farm.
Learn More: Kelley's Farmstead
19. Whiskers' Adventure Park
Join Whiskers the Cat on an exciting farm exploration! This interactive game combines storytelling and physical activity! As your kids crawl through tunnels, balance on beams, and navigate obstacle courses inspired by farm animals, their motor skills and imaginations will flourish!
Learn More: Our Little Backyard Farm
20. Moo-sical Chairs
Get those hooves moving with a lively game of musical chairs! To prepare, set up a circle of chairs and play farm-themed music. When the music stops, players must find a chair and sit down in the position of their favorite farm animals. Will they be a hopping bunny or a strutting rooster?
Learn More: YouTube
21. Pigs in the Mud Sensory Play
Dive into a squishy sensory experience with this mud-filled venture! Fill a large container filled with soil and a little water before inviting your littles to get messy as they play with small plastic pigs.
Learn More: Modern Preschool
22. Hay Bale Toss
Test your children's aim and coordination with a farm-inspired tossing game! Set up targets made of hula hoops or buckets and have your littles take turns tossing beanbags or small balls onto them. Assign different point values to each target for an added challenge!
Learn More: Pinterest
23. Farm Animal Memory Game
Time to put those memory muscles to work! Create pairs of cards that feature pictures of various farm animals and lay them face down. Players can then take turns flipping over two cards to find a match. The player with the most matches at the end of the game wins.
Learn More: Twinkl
24. Duck Pond Number Line
Dive into learning numbers with this hands-on game! Set up a number line with numbered ducks floating in a "pond". Invite your students to take turns selecting a duck and identifying the number. They can also then arrange the ducks in ascending or descending order.
Learn More: Fantastic Fun and Learning
25. Old MacDonald's Orchestra
This is a fantastic idea for kinesthetic learners. Assign different musical instruments or sound makers to represent each of your farm animals. You can then say the name of an animal and have learners play the instrument that has been assigned to it.
Learn More: Play Learn Everyday
26. Farm Bingo
Let's play Bingo with a farm animal twist! Create Bingo cards that feature farm animals, crops, and farm tools. Call out the items and have your students mark them on their cards. The first to fill their card wins.
Learn More: Pinterest
27. Feed the Animals Sorting Game
Let's sort and feed all those hungry farm animals! Create sorting bins labeled with different farm animal pictures or names. Then, provide a collection of objects or picture cards representing different types of food and task your learners with sorting the food items into the corresponding animal bins based on what a particular animal eats.
Learn More: My Bored Toddler
28. Farm Storytelling Circle
Ignite the imaginations of your little ones with a farm-themed storytelling circle! Have them sit in a circle and begin a story with a farm setting. If learners are older, you can invite them to add a sentence or two to continue the story; detailing different aspects of a farm and its animals.
Learn More: YouTube
29. Animal Tracks Investigation
Discover animal tracks with this hands-on activity. Set up a small outdoor exploration area with sand or soil. Learners can then search for and identify animal footprints using field guides or animal track cards. Alternatively, they can make their own tracks using paint and toy animals. By pressing the animal's feet into paint and dotting them along a paper trail, they'll have assorted prints to explore!
Learn More: Pinay Homeschooler
30. Farm Animal Puzzles
Piece together a farm puzzle to promote hand-eye coordination and develop an understanding of the diversity of life on a farm! Provide your students with farm animal puzzles of various difficulty levels. They can then work individually or in groups to assemble them.
Learn More: Ravensburger