Have you heard about the thieving duck or the snake that lives in cars? What about the dancing sheep or the angry monkey? This list of joyful animal jokes will get you and your students giggling and quickly making up your own fun puns. Use them to break the ice during morning meetings, lunch times, or just walks in a line. Inserting humor into the school day brings such life and creativity.
1. What kind of monkey flies to school?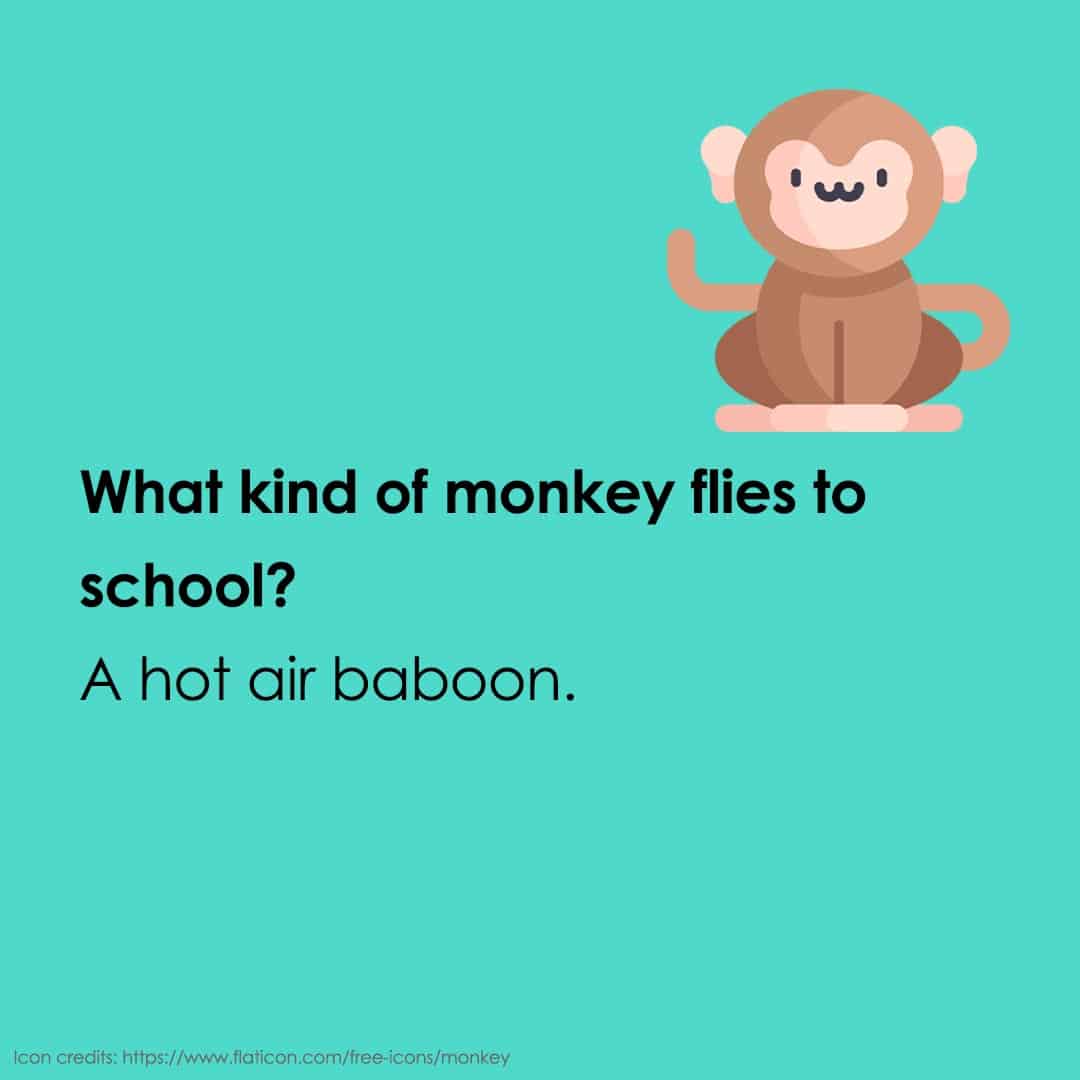 2. What did the mama cow say to the baby cow? 
3. What do you call a duck that steals things from the bathroom?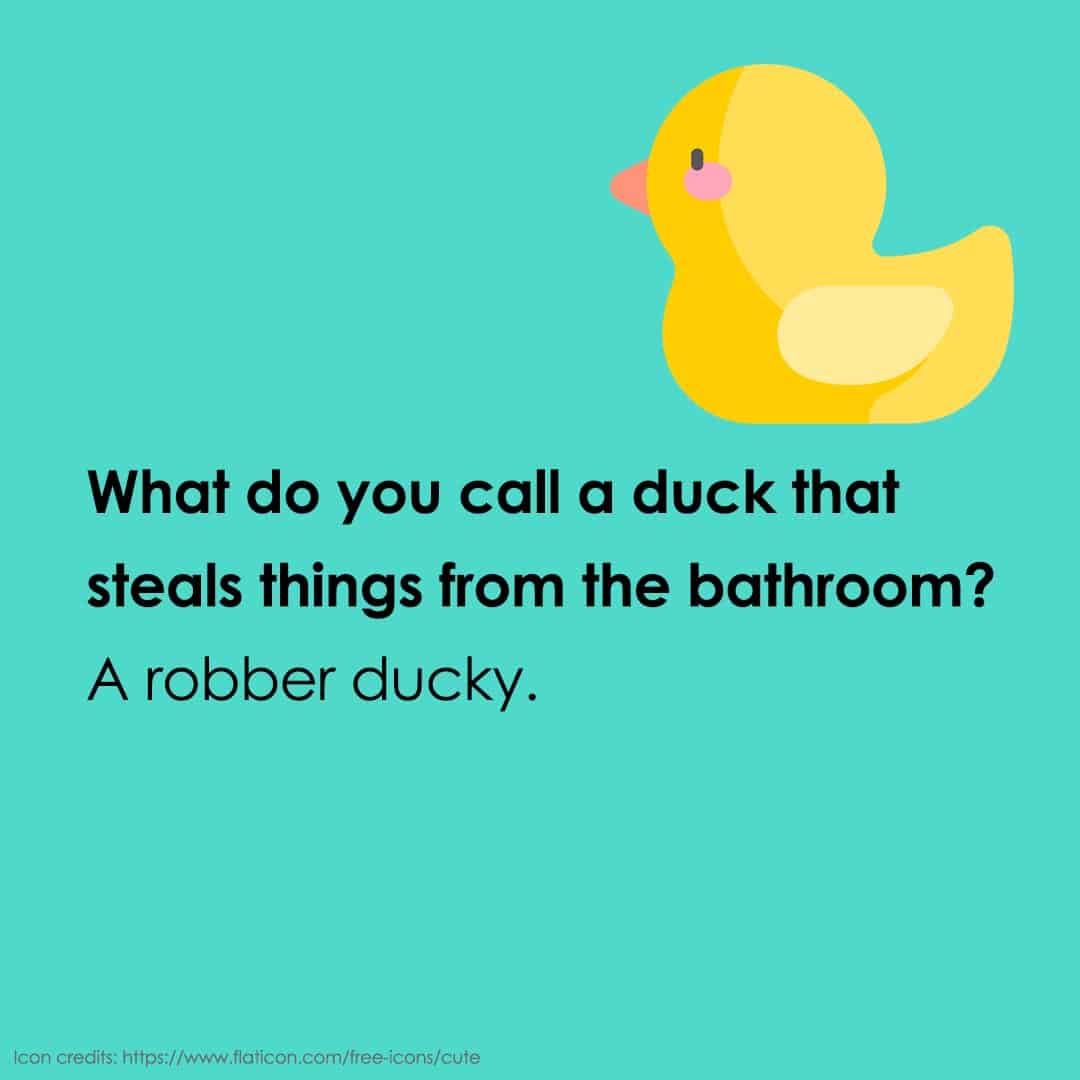 4. What do you call it when a cow and a chicken are angry at each other? 
5. What is a horse's favorite sport?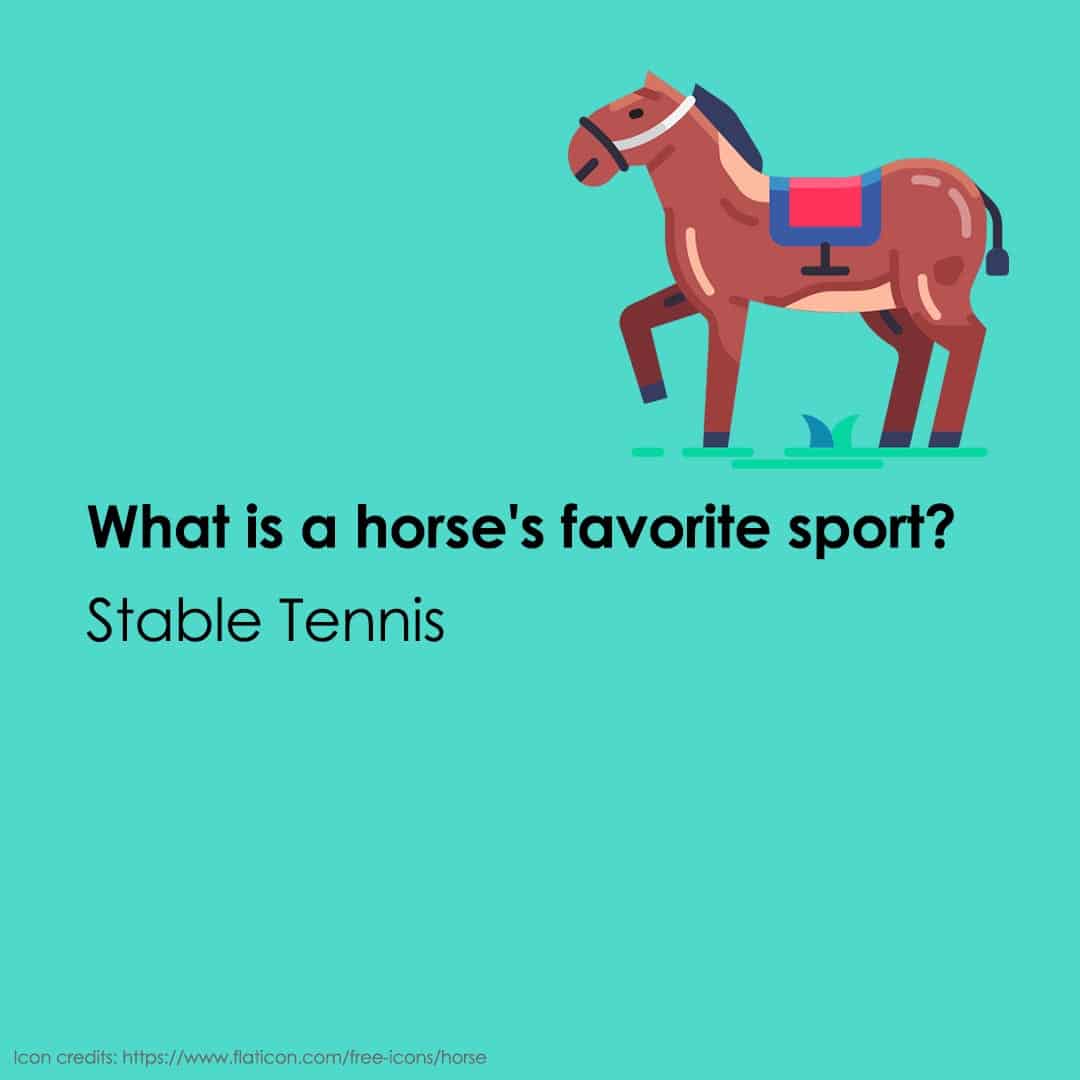 6. What is black and white and red all over? 
7. What do you call a bear that has gotten wet all over?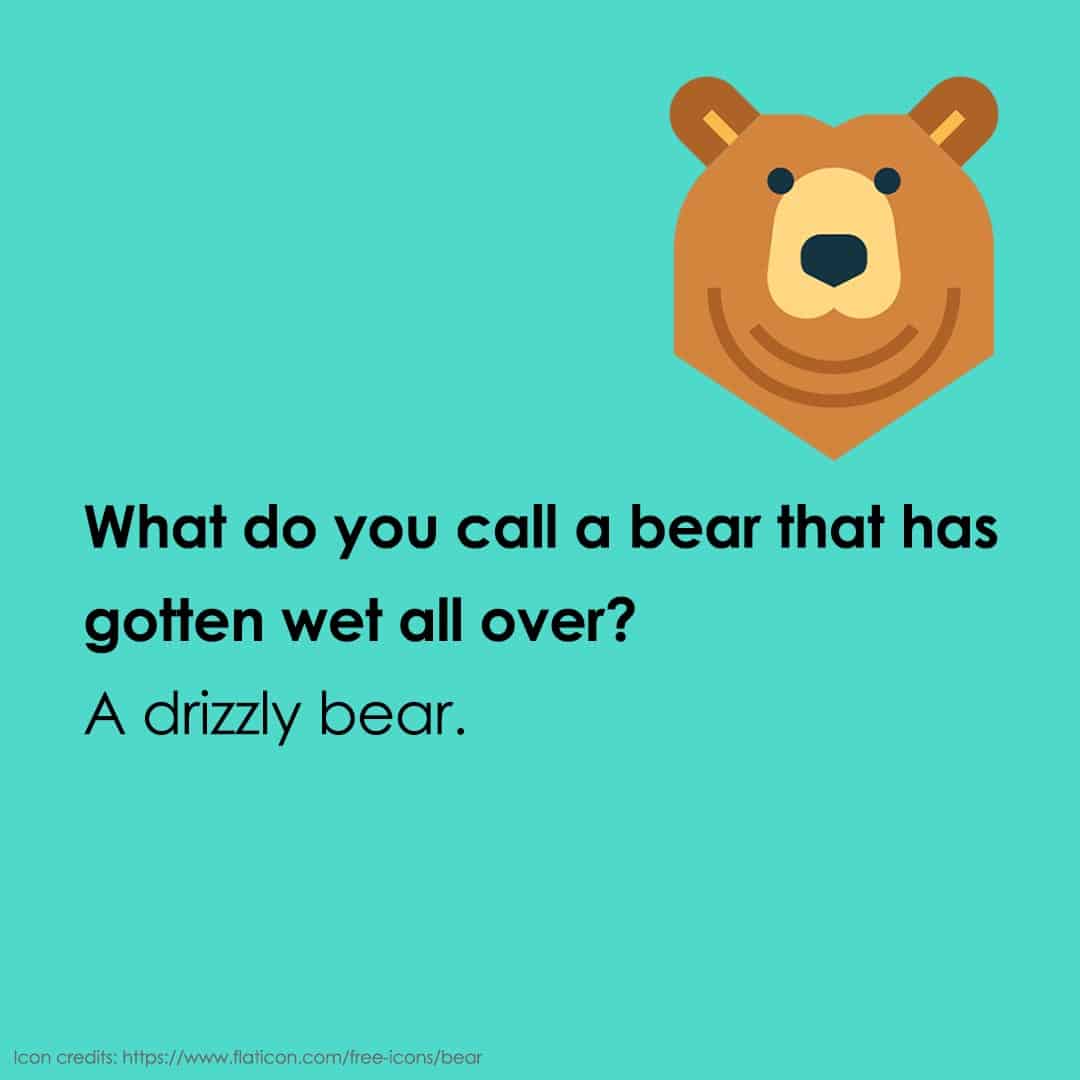 8. What snake is found on cars? 
9. What do you call a cow that can't moo?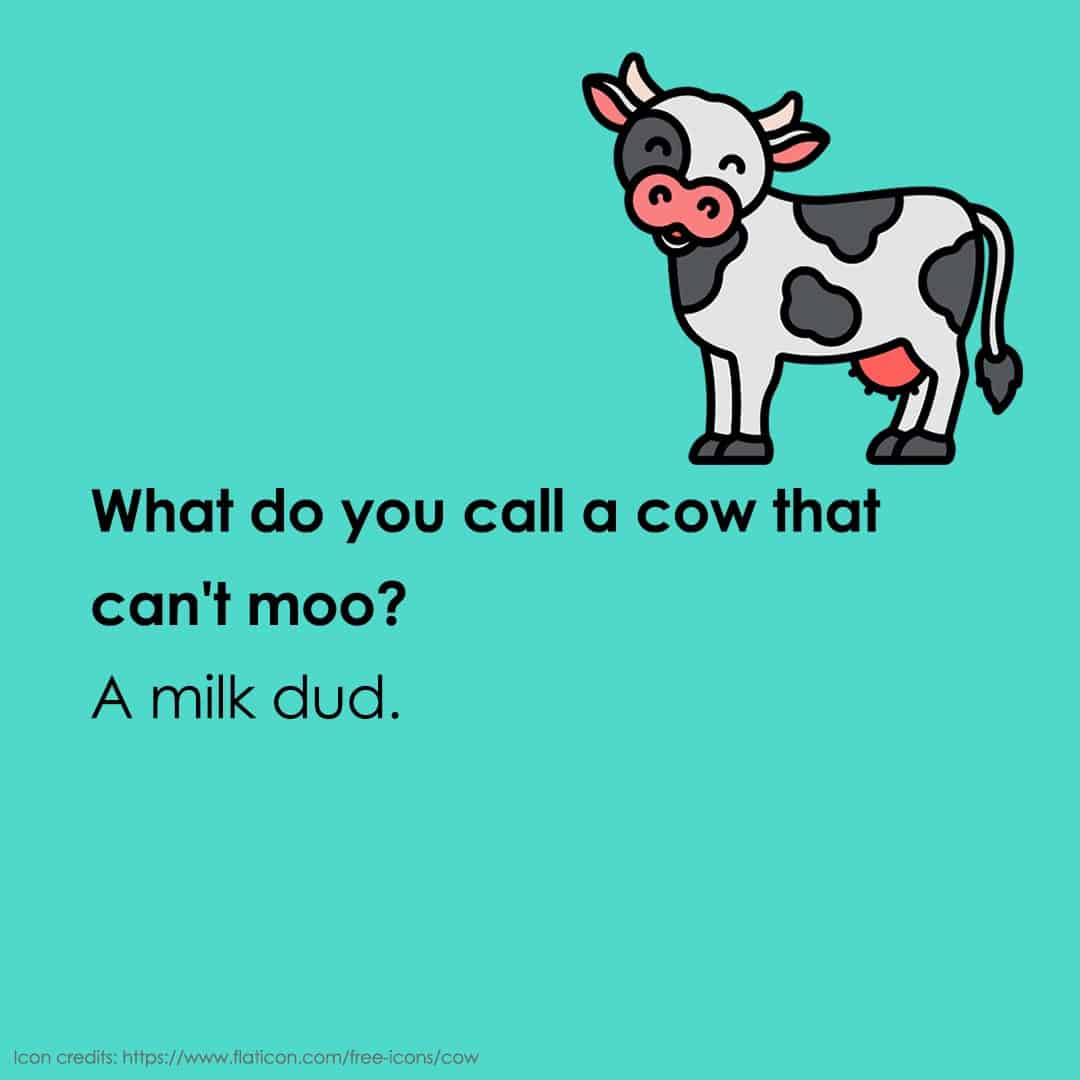 10. What do you get from a pampered cow? 
11. Why was the cat afraid of the tree?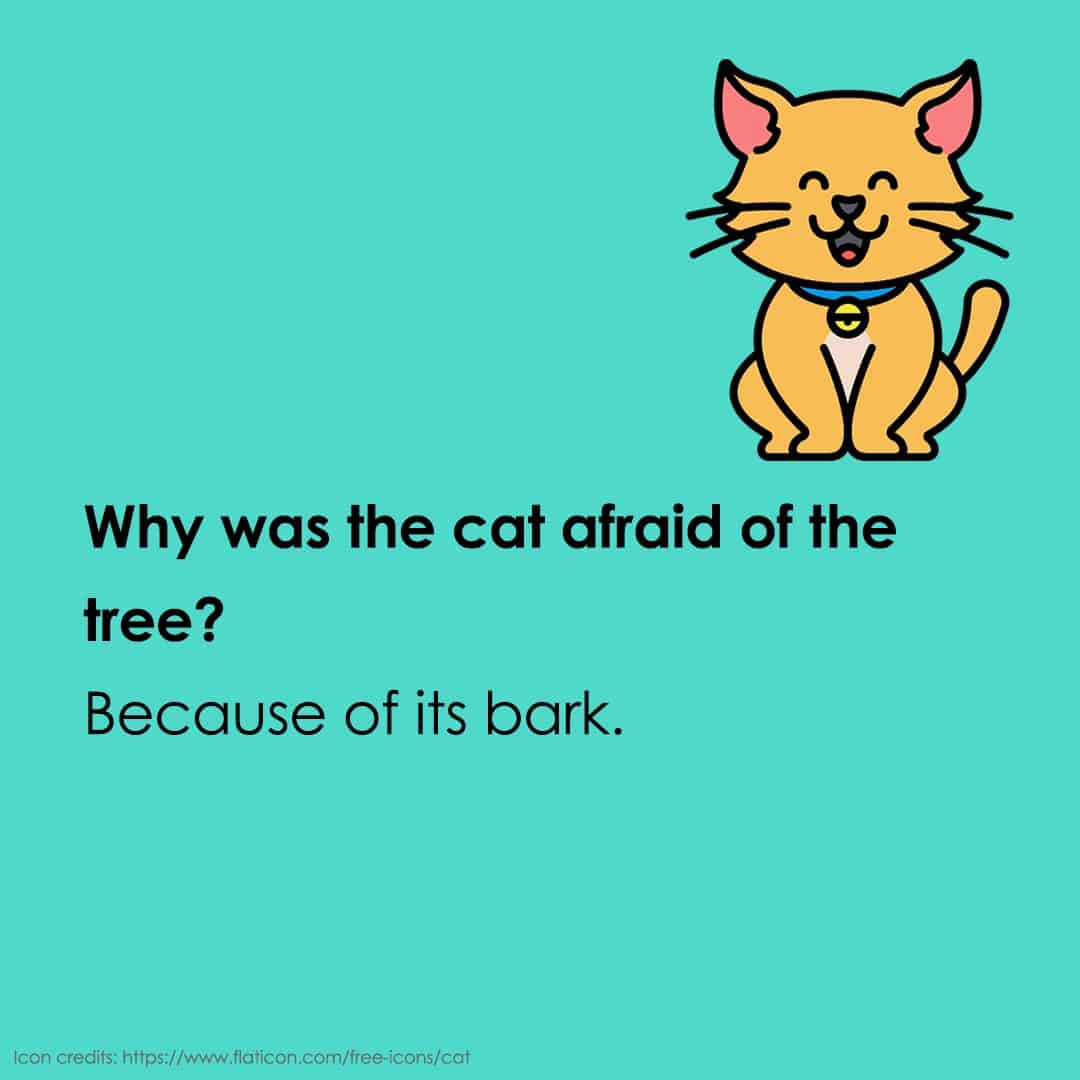 12. What's the difference between a piano and a fish? 
You can tune a piano but you can't tuna fish.
13. Why did the cow go to outer space?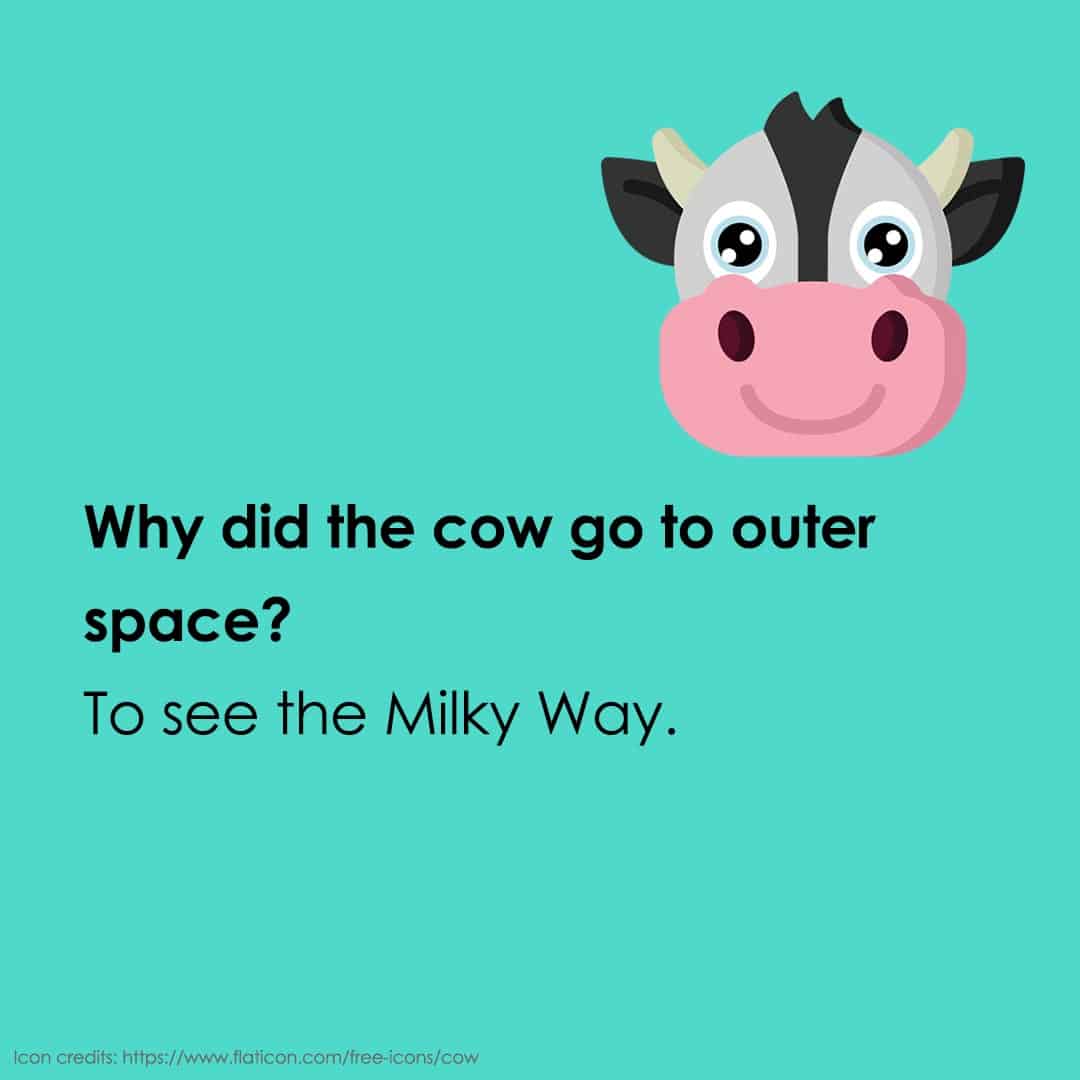 14. Where do polar bears vote? 
15. What do you call a bear with no teeth?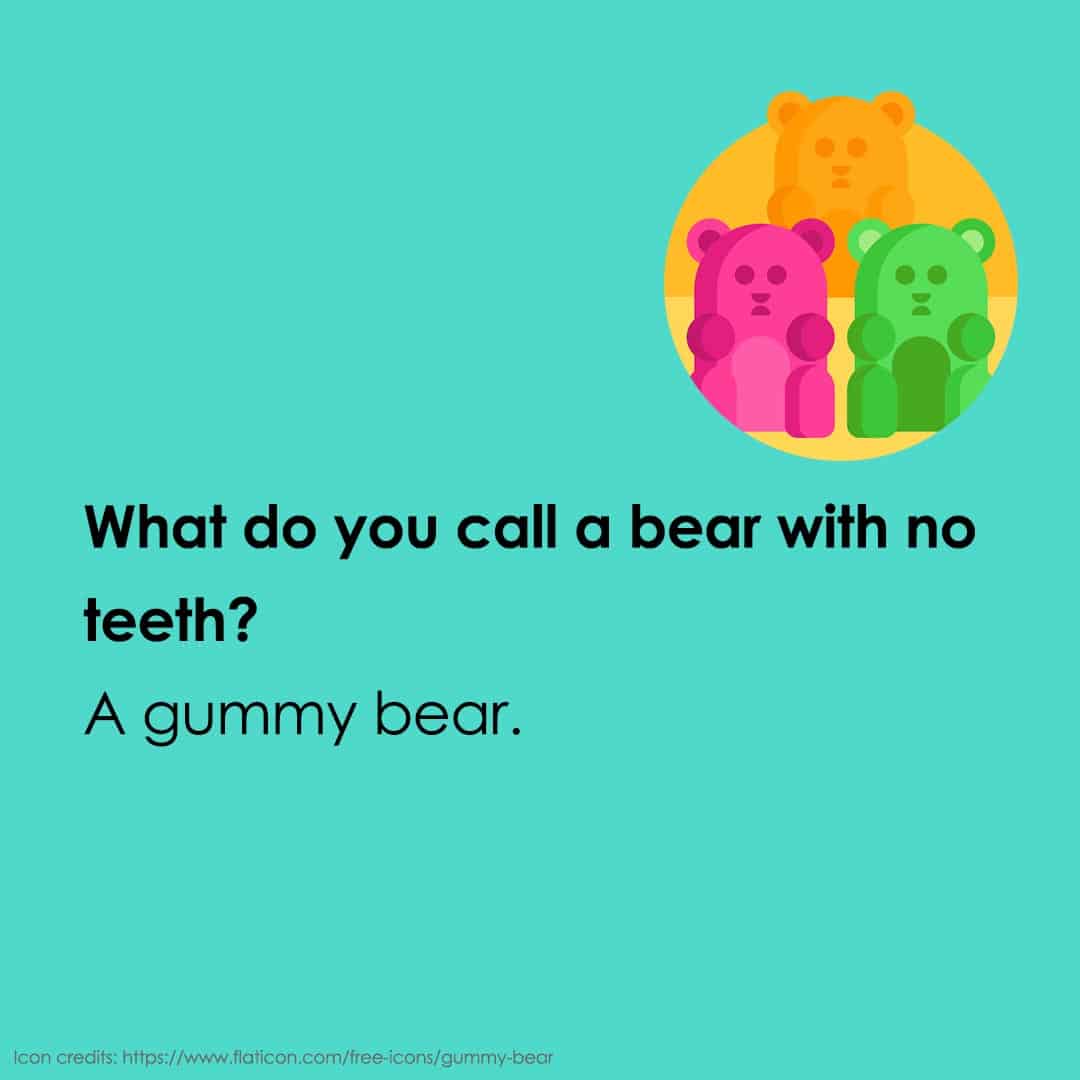 16.  What do you call it when it rains chickens and ducks? 
17. What do you call a baby dinosaur?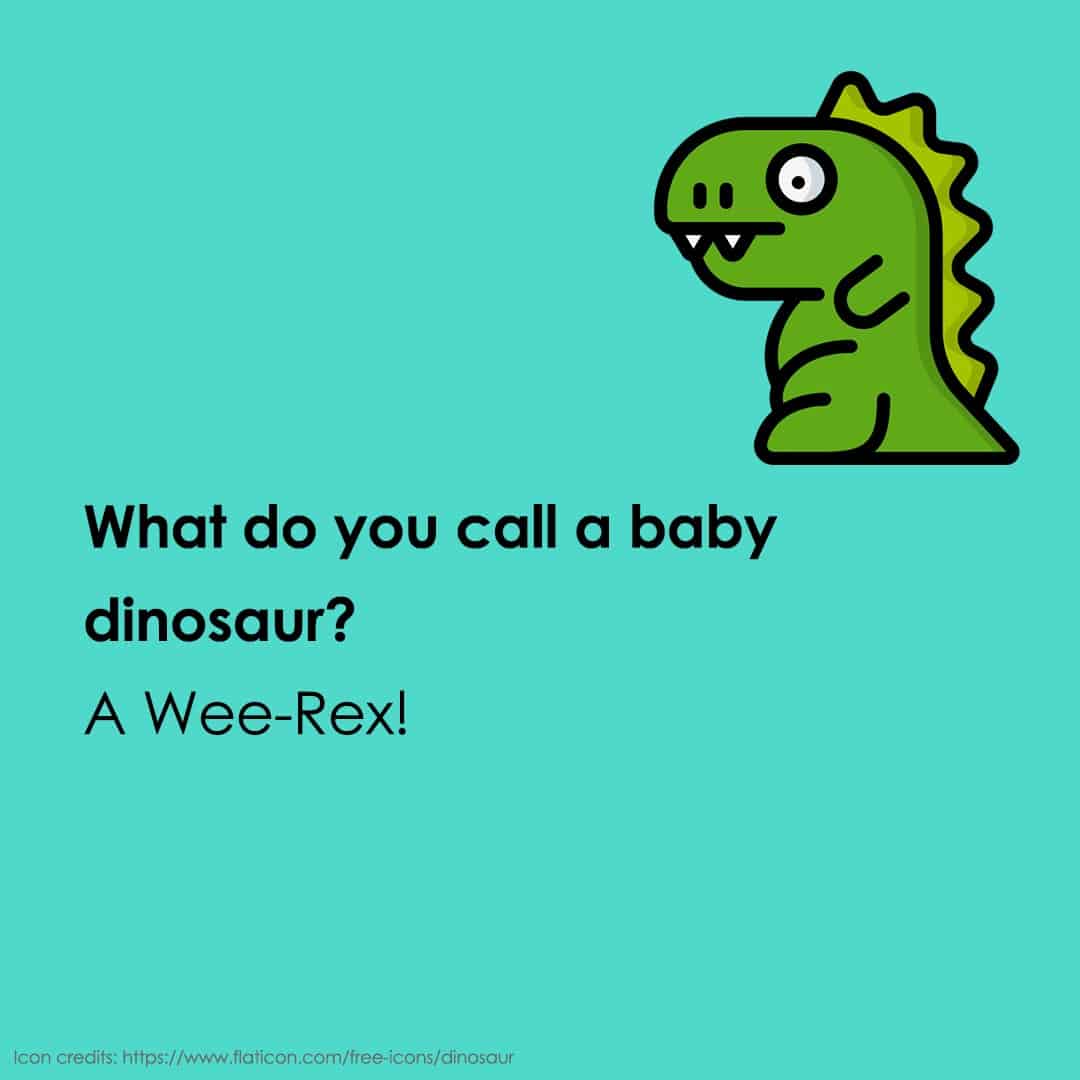 18. What do you call a dancing sheep? 
19. What dessert did the cat get after dinner?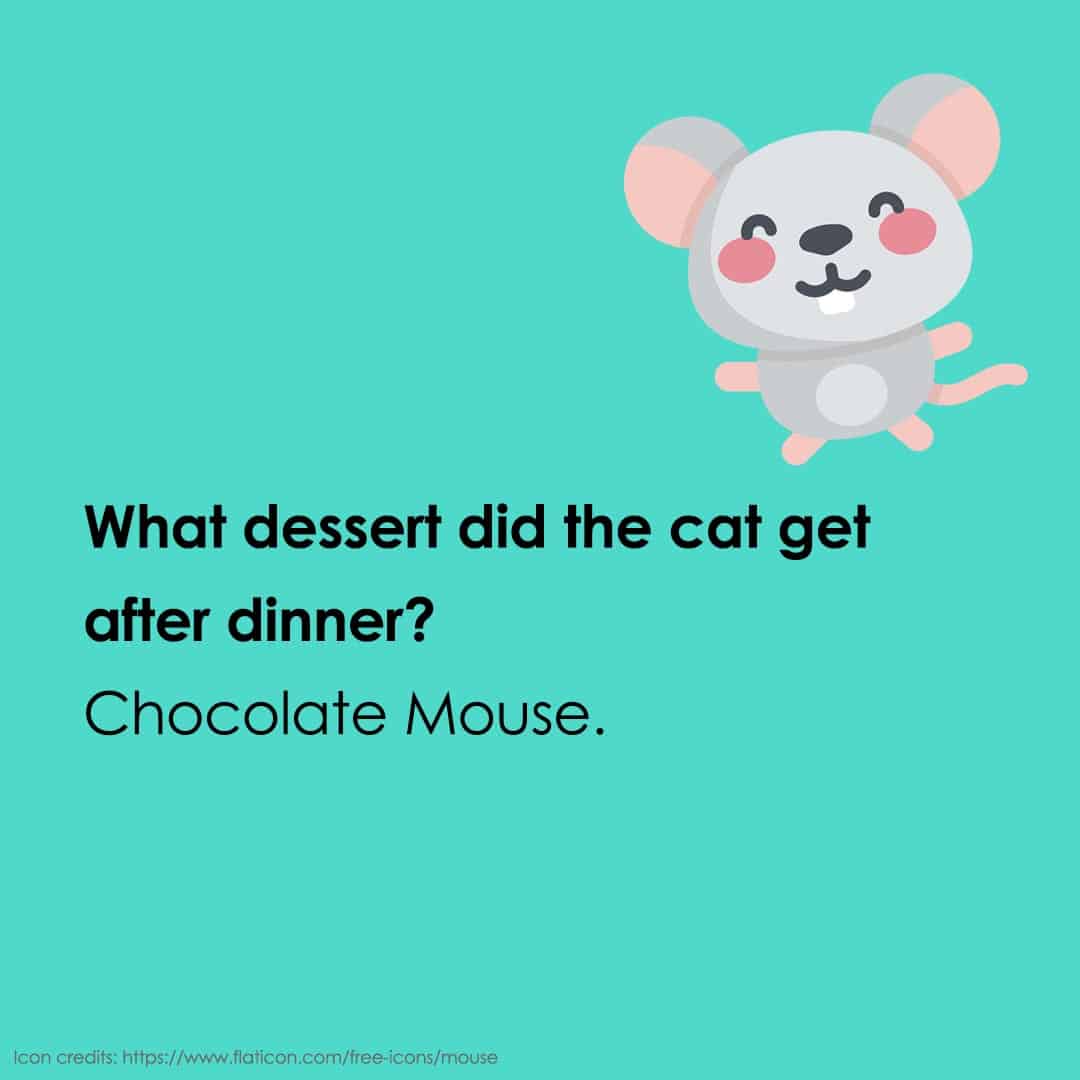 20. What do you call a baby monkey that is just like its dad? 
A chimp off the old block.
21. What do you call an angry monkey?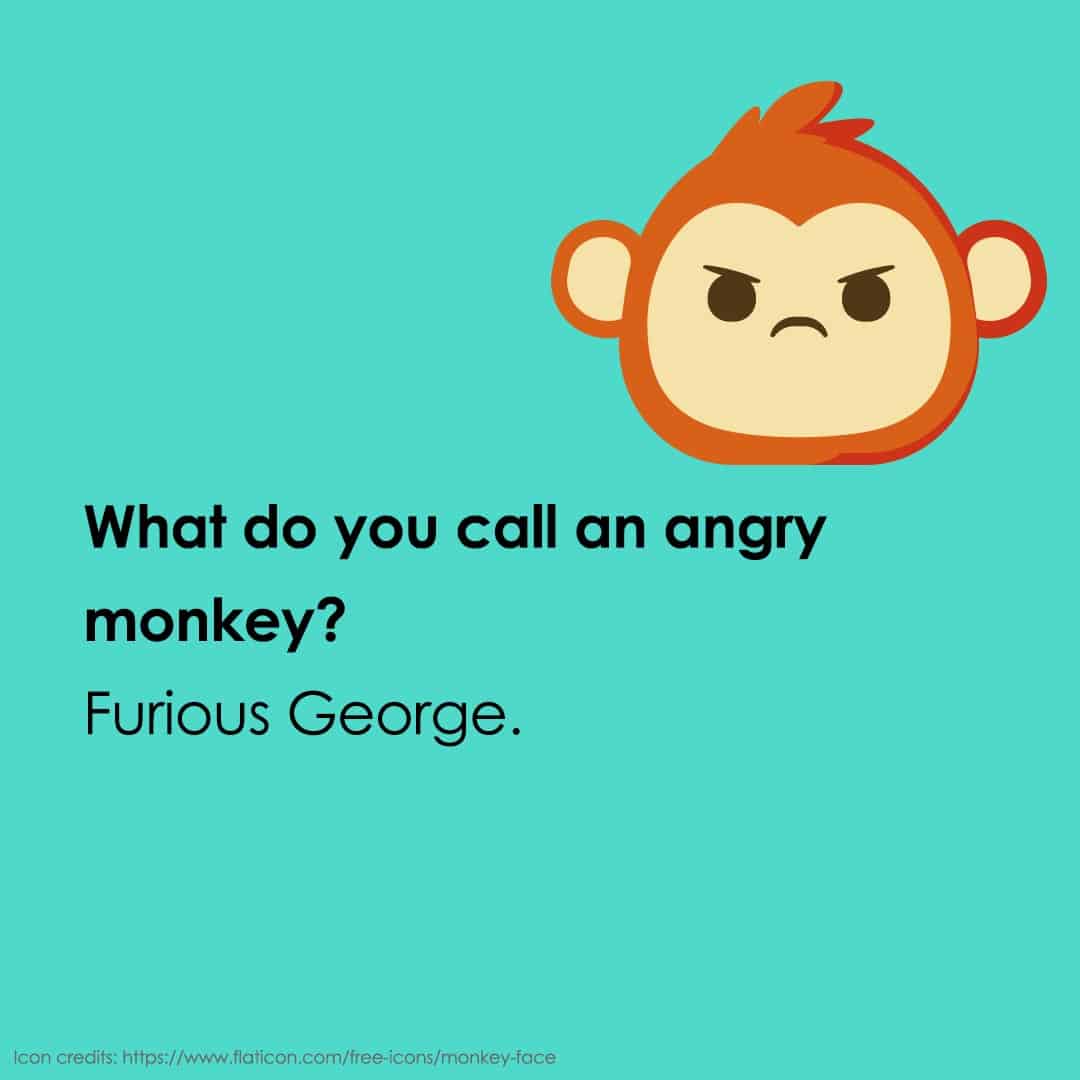 22. Why did the lion always lose the card game? 
He was playing with a bunch of cheetahs.
23. Why did the bear wear slippers?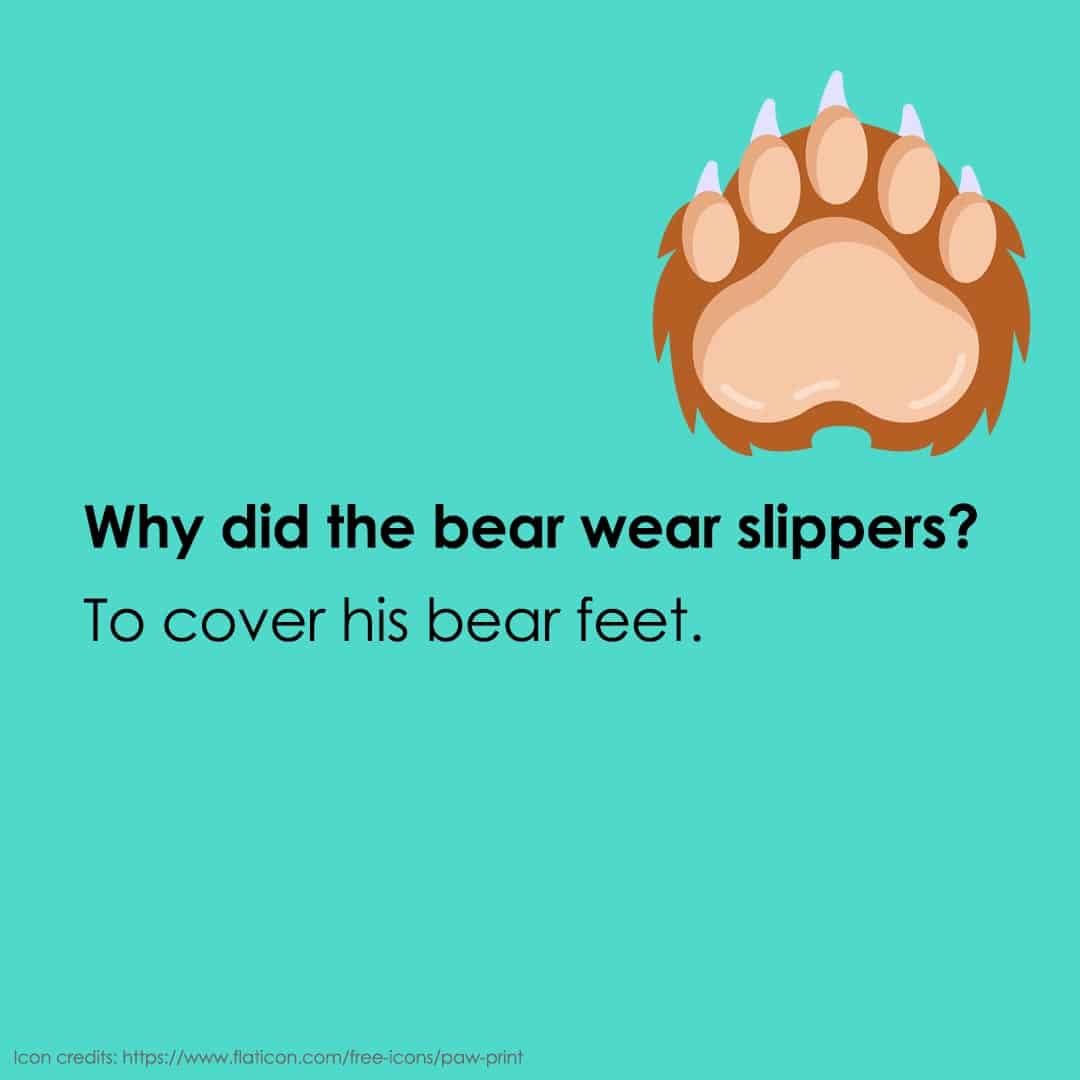 24. What cars do sheep like to drive? 
25. Knock, Knock! Who's there? Goat. Goat who?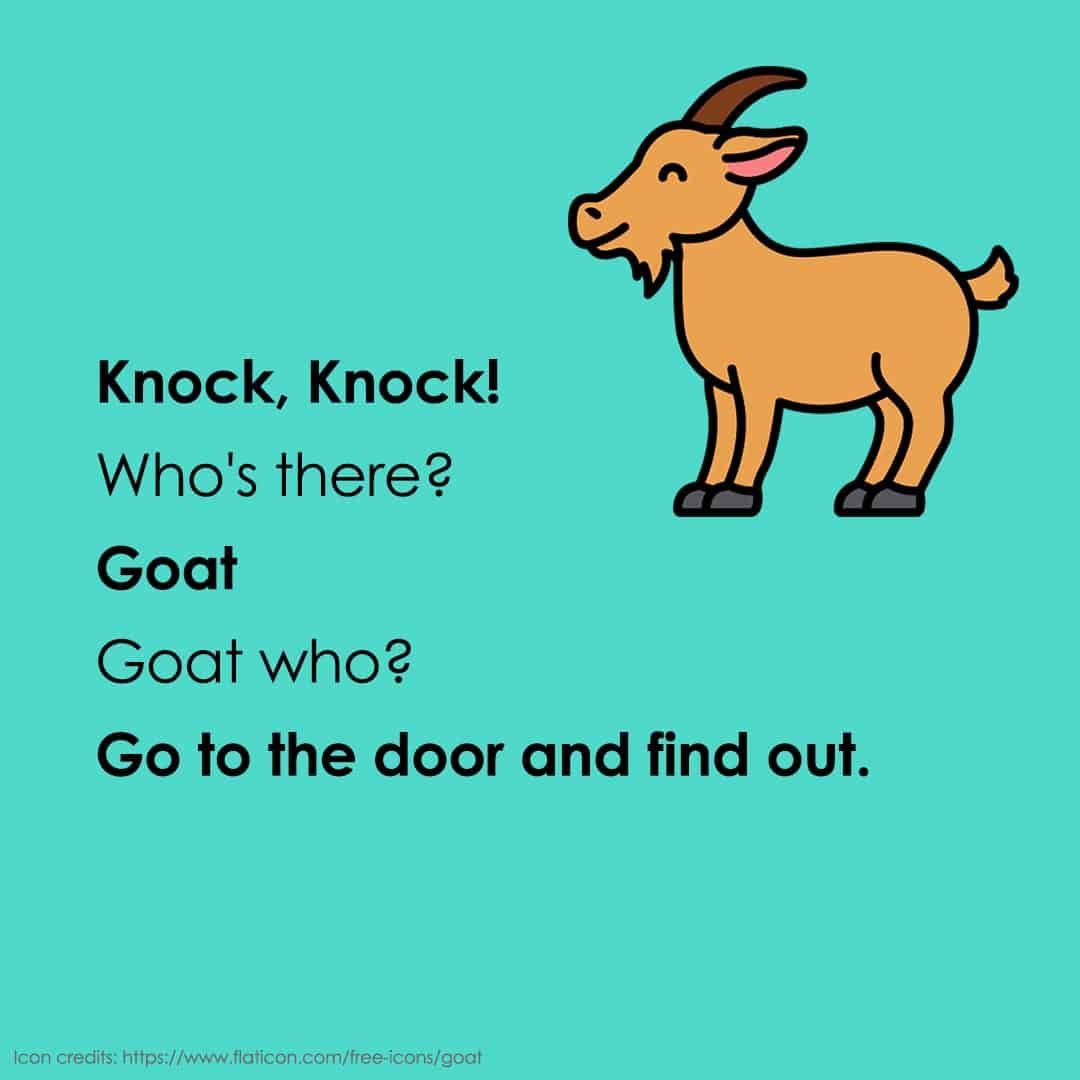 Go to the door and find out.
26. Knock, knock! Who's there? Gorilla. Gorilla who? 
Gorilla me a steak, I'm hungry!
27. What is a polar bear's favorite shape?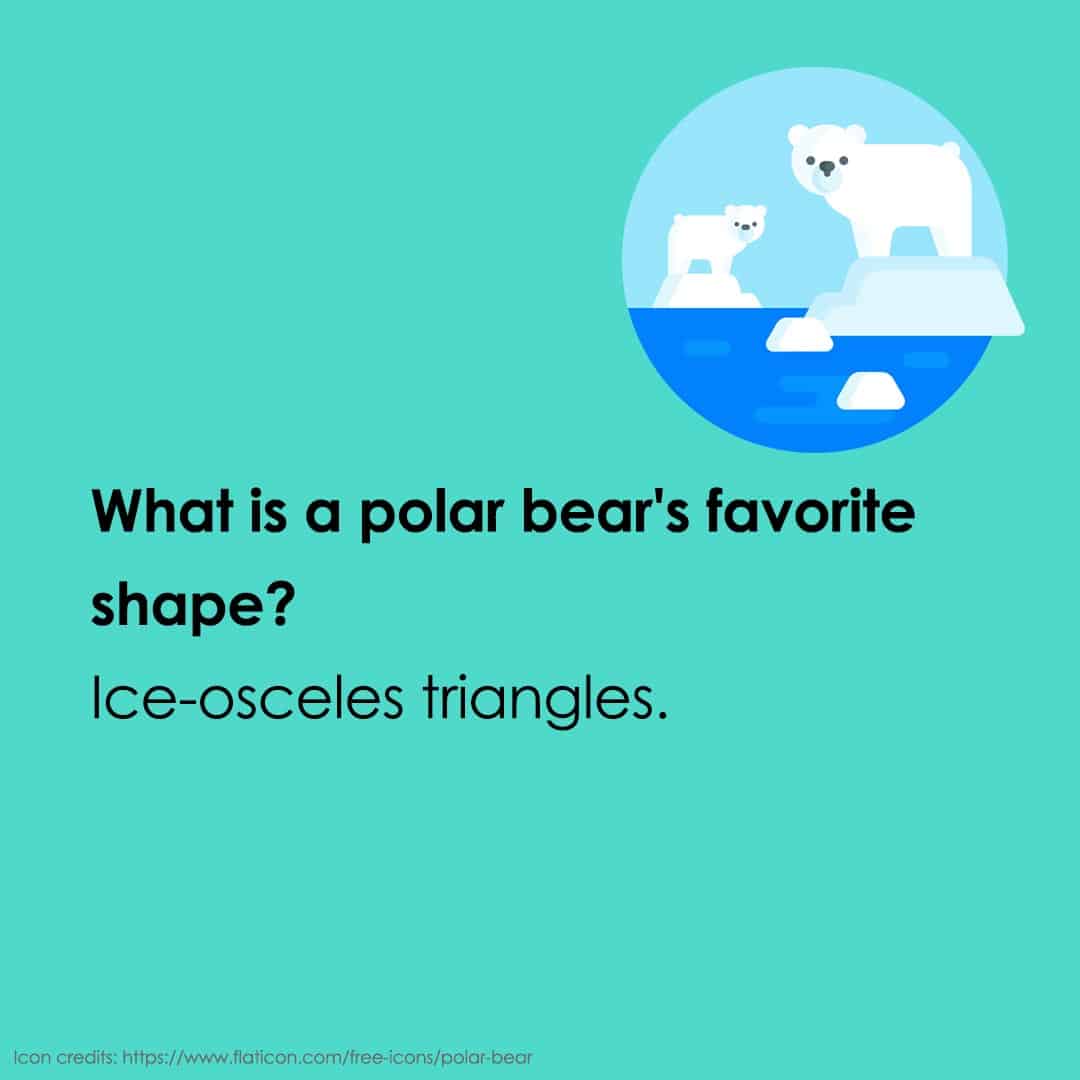 28. What is a rule in zebra baseball? 
Three stripes and you're out!
29. What do dogs and phones have in common?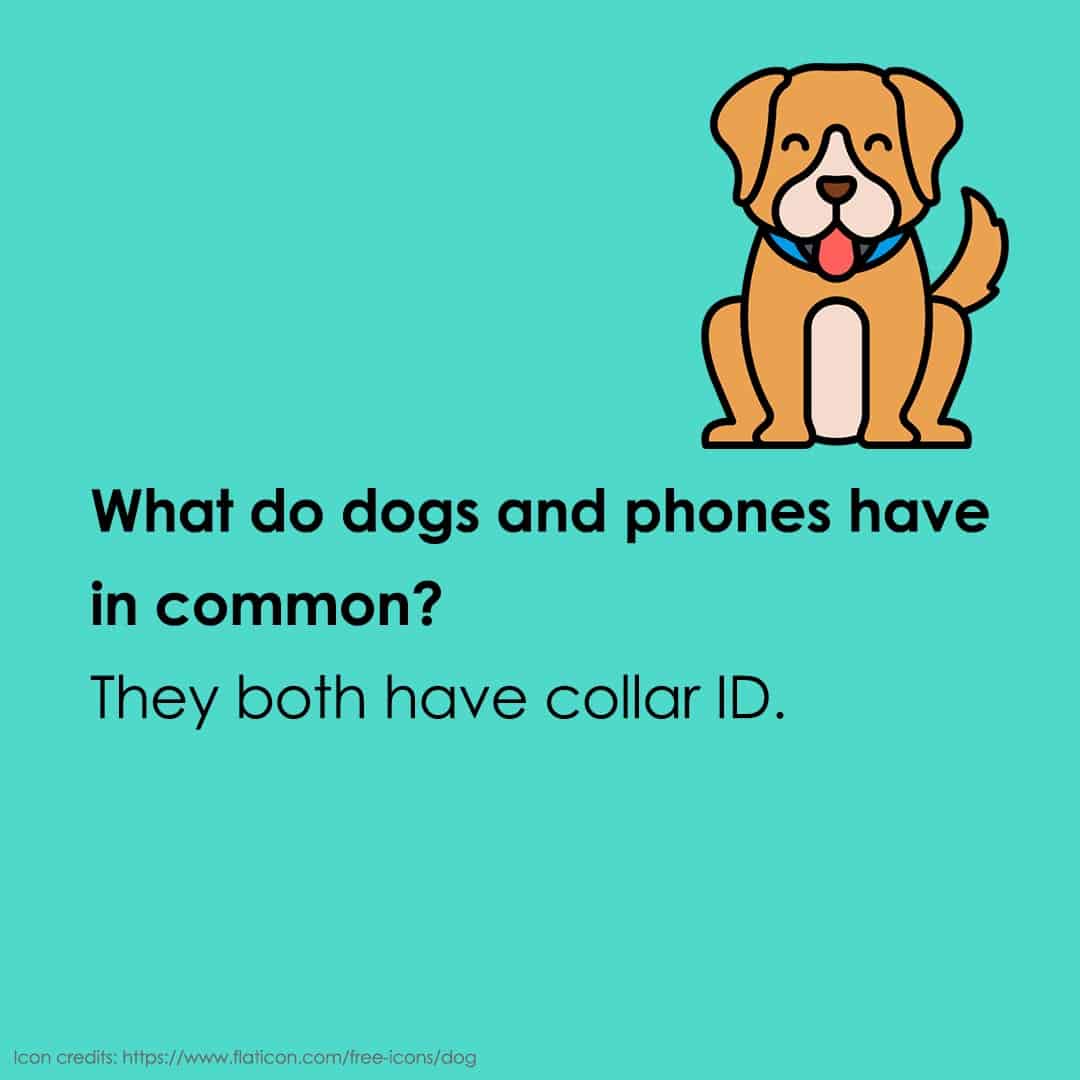 They both have collar ID.
30. Where do dogs park their cars?