Whether you're an educator looking to use animals to teach the alphabet, an animal enthusiast, or just curious about nature, you may want to discover more about the animal kingdom! We all know some common animals that begin with the letter "N", but it's time to learn about other familiar animals and even some more exotic ones that begin with the letter "N"! Check out this list of 73 fascinating animals that begin with "N" to gain some interesting facts about the animal world!
1. Nabarlek
Nabarleks are from the group of mammals known as marsupials. You can find them in the tropical climates of northern and western Australia where they live in hills, gorges, and rocky cliffs. Nabarleks are nocturnal herbivores that are rarely seen throughout the day.
2. Naked Mole Rat
Naked mole rats are mammals, and despite the name "naked", they actually have whiskers and hairs between their toes! They have tiny eyes, and no external ears, so they rely on their sense of smell to help them find food and dig tunnels. You can usually find them in underground caves in eastern Africa!
3. Nalolo
The nalolo is a tiny animal found near East Africa in the marine waters or coral reefs of the Western Indian Ocean. It belongs to the Blenniidae family and has interesting features such as a blunt head, a long, narrow body, large pectoral fins, a long dorsal fin, and comb-like teeth.
4. Nandu
The nandu can be found in South America in a region that spans from Northern Brazil to central Argentina. They are flightless birds, like ostriches, and can run up to 60 km/h on two legs! Nandus have three toes and eat snakes, grasshoppers, spiders, scorpions, leaves, roots, and various seeds.
5. Napu
The napu, also known as the mouse deer, is a mammal found in the tropical forests of Malaysia and Indonesia. This nocturnal animal has a lifespan of up to 14 years, but unfortunately, it is also on the list of endangered species. It survives on a diet of fallen fruit, berries, aquatic plants, leaves, buds, shrubs, and grasses.
6. Narwhal
The narwhal is found in chilly arctic waters and is often known as the unicorn of the sea! Many people think the narwhal is an imaginary animal; while this is not the case, the narwhal is close to becoming endangered. This mammal has two teeth and one prominent tusk that can grow up to ten feet long!
7. Natal Ghost Frog
The natal ghost frog is a threatened amphibian that lives in the temperate forests, grasslands, and rivers of South America. You can distinguish a natal ghost frog from other frogs by its flattened head and body, half-webbed toes, marbled light brown throat, and white underbelly.
8. Neddicky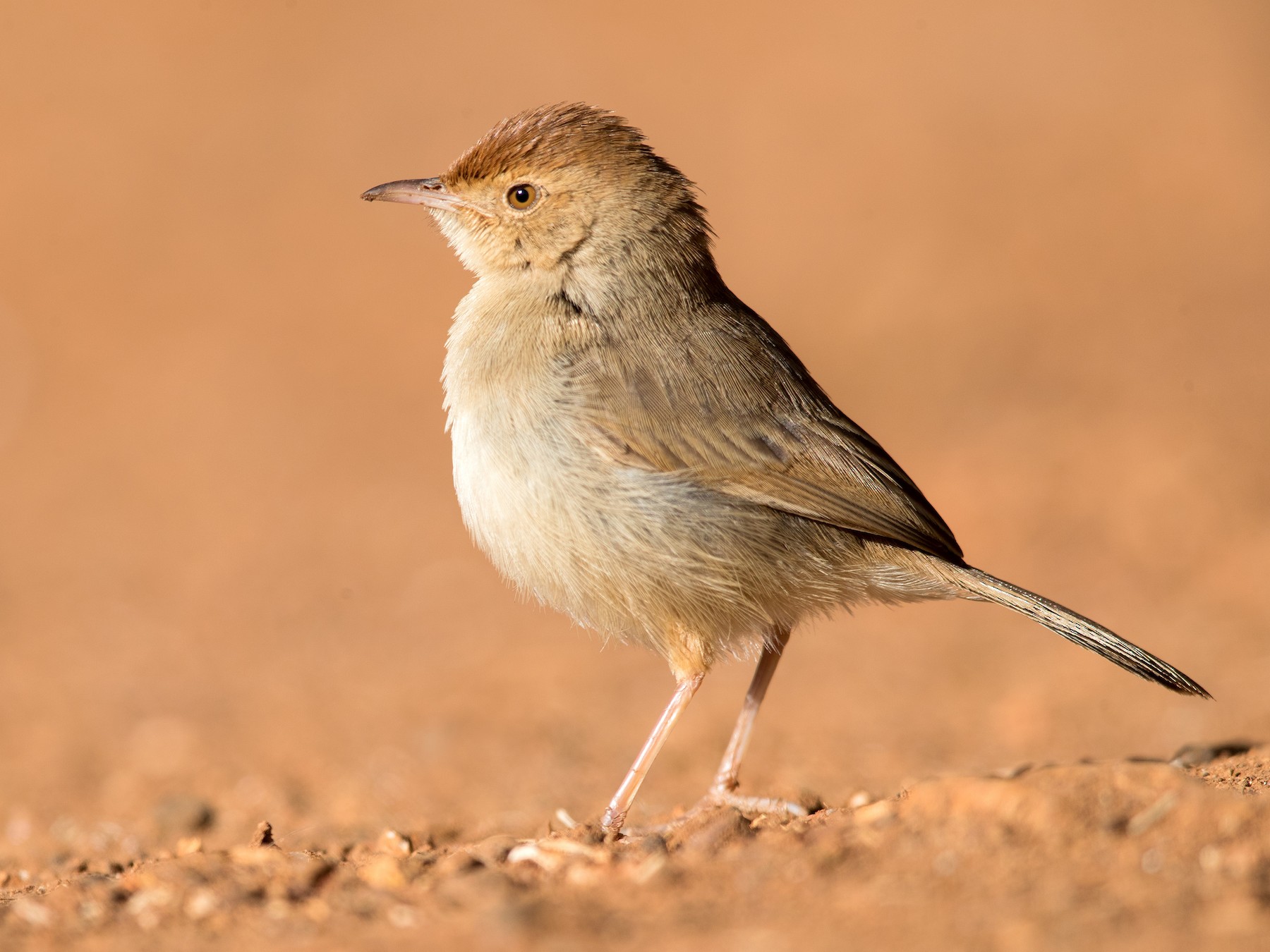 The Neddicky is native to the subtropical and temperate regions of South Africa and belongs to the Cisticolidae family of birds. These small and not very colorful birds make their homes in woodlands, scrubs, and plantations.
9. Needlefish
It's hard to believe, but there are actually 60 different species of the long and skinny needlefish! These peculiar fish are marine animals found in both the temperate waters of Europe and the warmer waters of the tropics.
10. Nematodes
If you've ever watched Spongebob Squarepants then you've probably seen a nematode! These odd creatures also exist in the real world and are known as roundworms. They are actually parasites and happen to be the most abundant animal on earth! They live in soil, freshwater, and marine environments and feed on bacteria, fungi, and other microscopic creatures.
11. Nene
The nene shares similar physical features to the Canadian goose, but it also has other distinguishable characteristics that make it unique. The nene is known as the Hawaiian goose because it has half-webbed feet that are used specifically for walking on lava. It is the rarest goose in the world and can only be found in Hawaii!
12. Newt
Newts are amphibians that are very similar to salamanders, with only a few differences. Newts have dry, warty skin and have a constant need to keep their skin wet because of their amphibian origin. You can find newts in the lakes and ponds of forested areas, or under logs, rocks, decaying wood, or debris piles.
13. Nightcrawler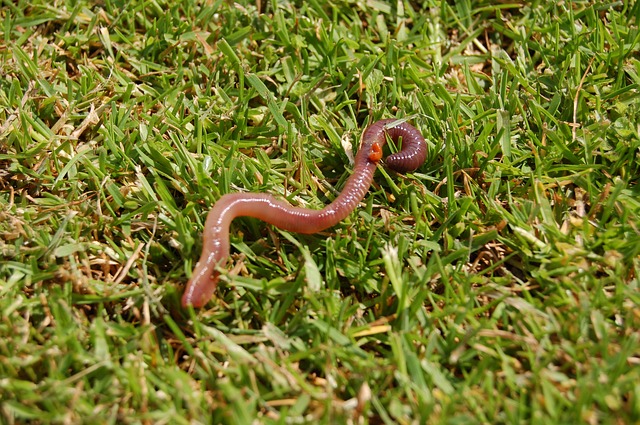 The nightcrawler is a giant worm, similar to an earthworm, and is often used as fishing bait. While earthworms have only one body section and are active during the day, these guys are nocturnal and have segmented bodies; they also live four times longer than earthworms!
14. Nighthawk
Nighthawks are found in North, South, and Central America. They have small heads, long wings, and wide beaks to catch their prey. Despite their name, these birds are not nocturnal and aren't even related to hawks! They live in many different environments but can be hard to find because they tend to camouflage exceptionally well.
15. Nightingale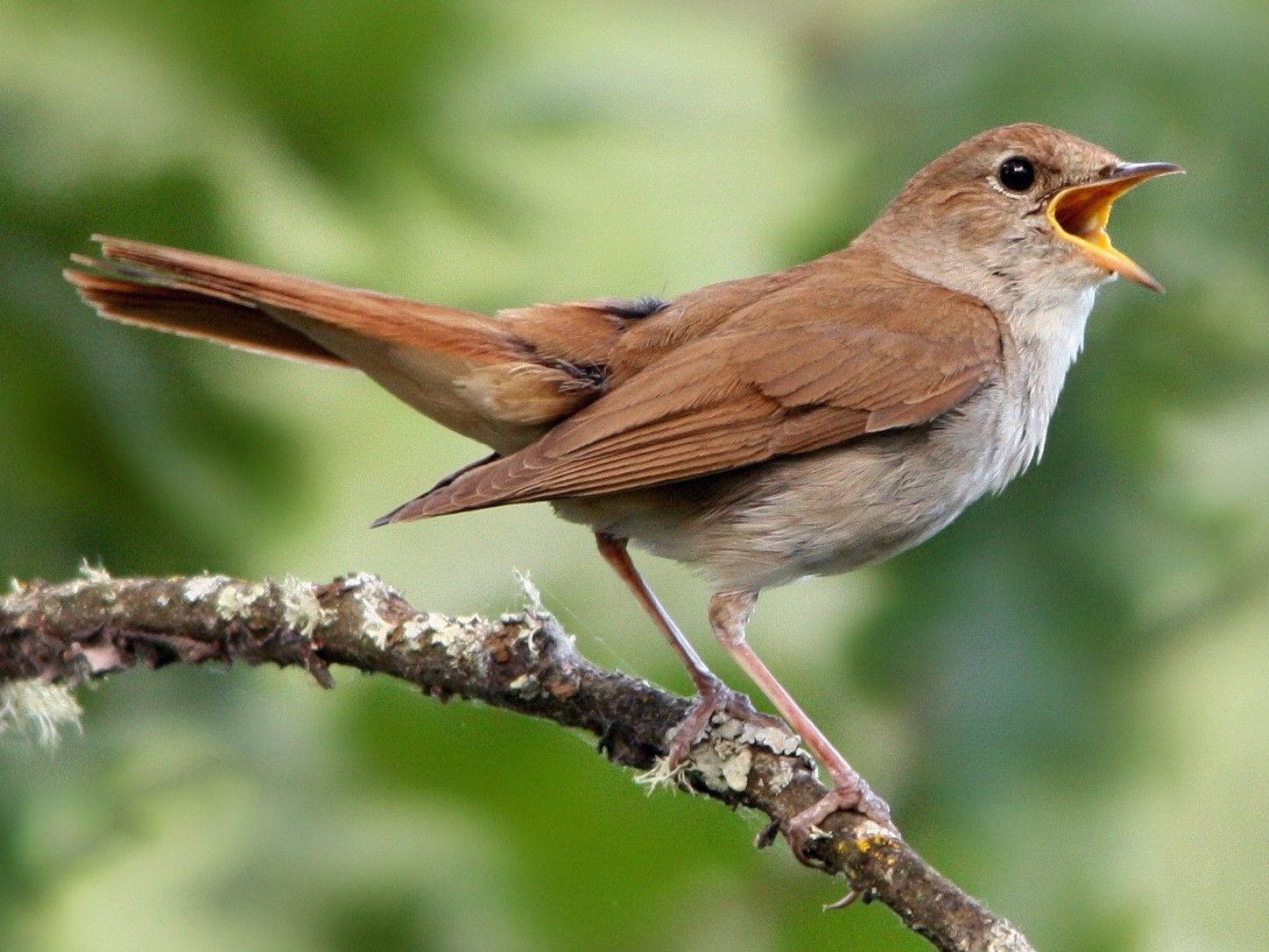 The song of a nightingale is beautiful and pretty easy to recognize. They have an impressively distinct range of sounds including whistles, trills, and gurgles. You can find various species of nightingales in the open forests and thickets of Africa, Asia, and Europe.
16. Nightjar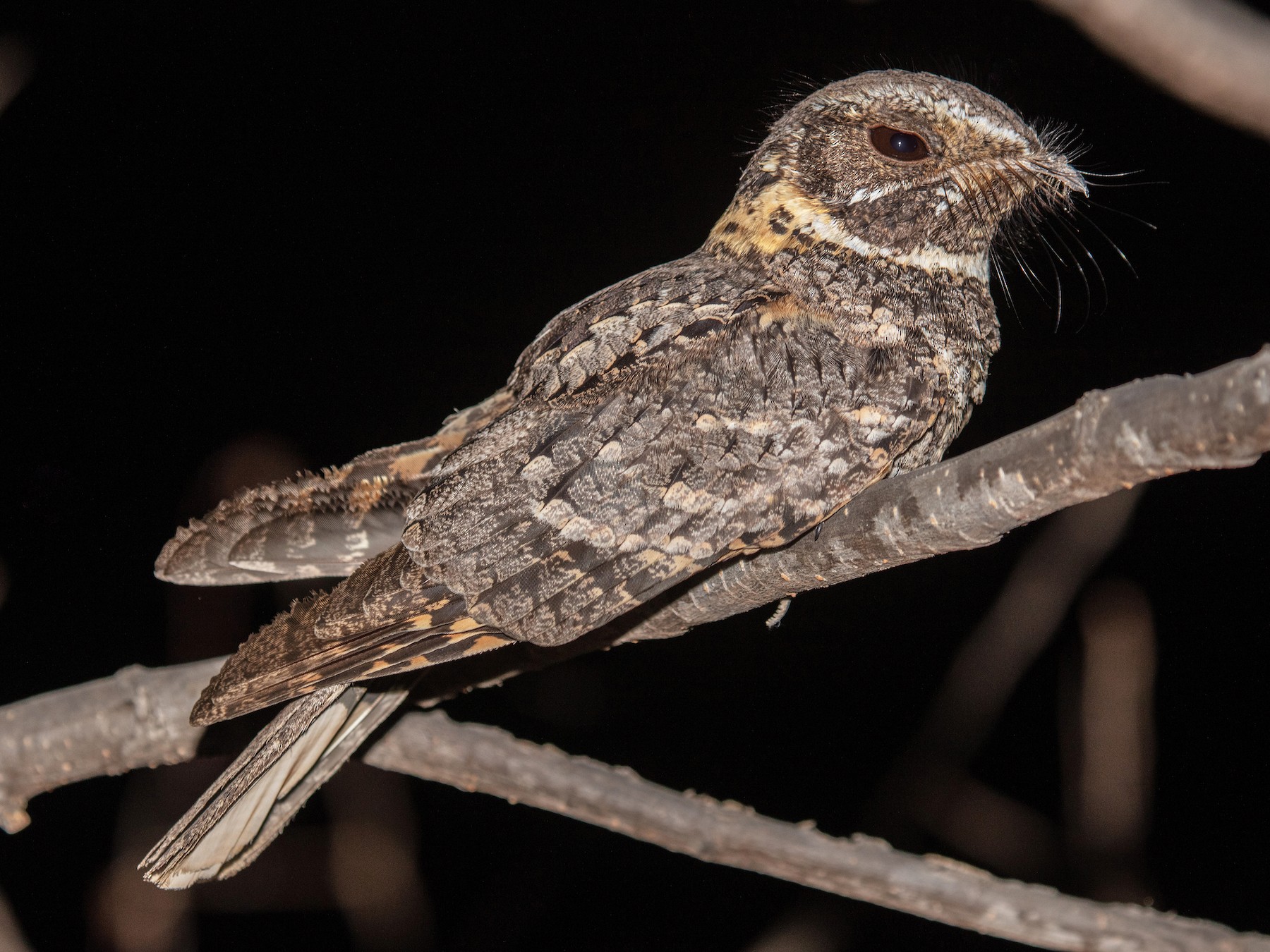 Nightjars are nocturnal birds that are pretty similar to owls. They can be found worldwide in temperate to tropical regions, but are rarely seen in the wild due to their protective camouflage coloring. These birds earned their name due to the jarring noises they made through the night!
17. Nilgai
The nilgai is the largest antelope found in Asia. They are commonly found in southwest Asia in the countries of India, Pakistan, and Nepal living in flat woodlands and scrubs. They are similar to cattle and are considered sacred by people who practice Hinduism.
18. Ninguai
A ninguai is a small mouse-like marsupial found in Australia. These carnivorous animals eat insects and lizards and are nocturnal animals, meaning that their most active time is at night. If you look closely during the nighttime, you'll be able to see them darting across the grasslands hiding from their predators!
19. Noctule
A noctule is a bat that can be found in various parts of Eurasia including North Africa, Europe, and Asia. These relatively large bats rely on echolocation to hunt their prey in the dark. If you're lucky, you might catch sight of one flying right before sunset in the early evening!
20. Noddy
Noddies are sea birds that have fork-like tail feathers. They can be found across the coastal waters and tropical areas in places such as Florida, Australia, Africa, and North America. These tropical and subtropical birds feed on fish that can be found near the surface of the water.
21. Noodle Fish
Noodle fish are tiny freshwater fish that have skinny, transparent bodies without a lot of scales. They are often enjoyed in soups by people who live in East Asian countries like Korea, China, and Japan. They can be found in coastal waters where they spawn and are sometimes called 'icefish' due to their translucent color.
22. North American Beaver
The North American beaver is a keystone species, meaning that they are critical to supporting the survival of their ecosystems! They're found near sources of water such as rivers, streams, or lakes where they make dams and lodges to live in. These herbivores can be found across the United States and have recently been introduced to South America and Europe.
23. Northern Cardinal
Northern cardinals can be found throughout the year across the United States. Male cardinals are known for their rich bright red coloring, while females have dull brown bodies and orange beaks. Some people believe that they are a sign of a loved one visiting you once they have passed away.
24. Northern Leaf Tailed Gecko
Northern leaf-tailed geckos are strange-looking, nocturnal animals that can be found in the tropical forest habitat of Australia. Their tails are camouflaged to look like leaves which helps them easily hunt their prey.
25. Northern Night Monkey
The northern night monkey can be found near the Amazon River in parts of Brazil and Venezuela. They live high in the trees of rainforests, woodlands, and savannas. These nocturnal animals can be easily identified by the triangular patch and black stripes on their faces.
26. Numbat
The numbat is a marsupial found in Australia. They are considered an endangered species and are in critical need of protection before they go extinct! Numbats do not chew their food but eat food like termites using their long special tongues and peg teeth.
27. Nunbird
The nunbird is commonly found in the South American countries of Peru, Ecuador, Colombia, Bolivia, and Brazil. They can be found in lowland forests and are easily identified by their bright beak and dark body.
28. Nurse Shark
Nurse sharks are found in the eastern and western Atlantic Ocean and eastern Pacific Ocean. Although they have thousands of sharp teeth, they are often harmless to humans and prefer a diet of squid, shrimp, and coral. They can be quite large, but unlike other large sharks that are typically gray, the nurse shark is yellowish-brown in color.
29. Nuthatch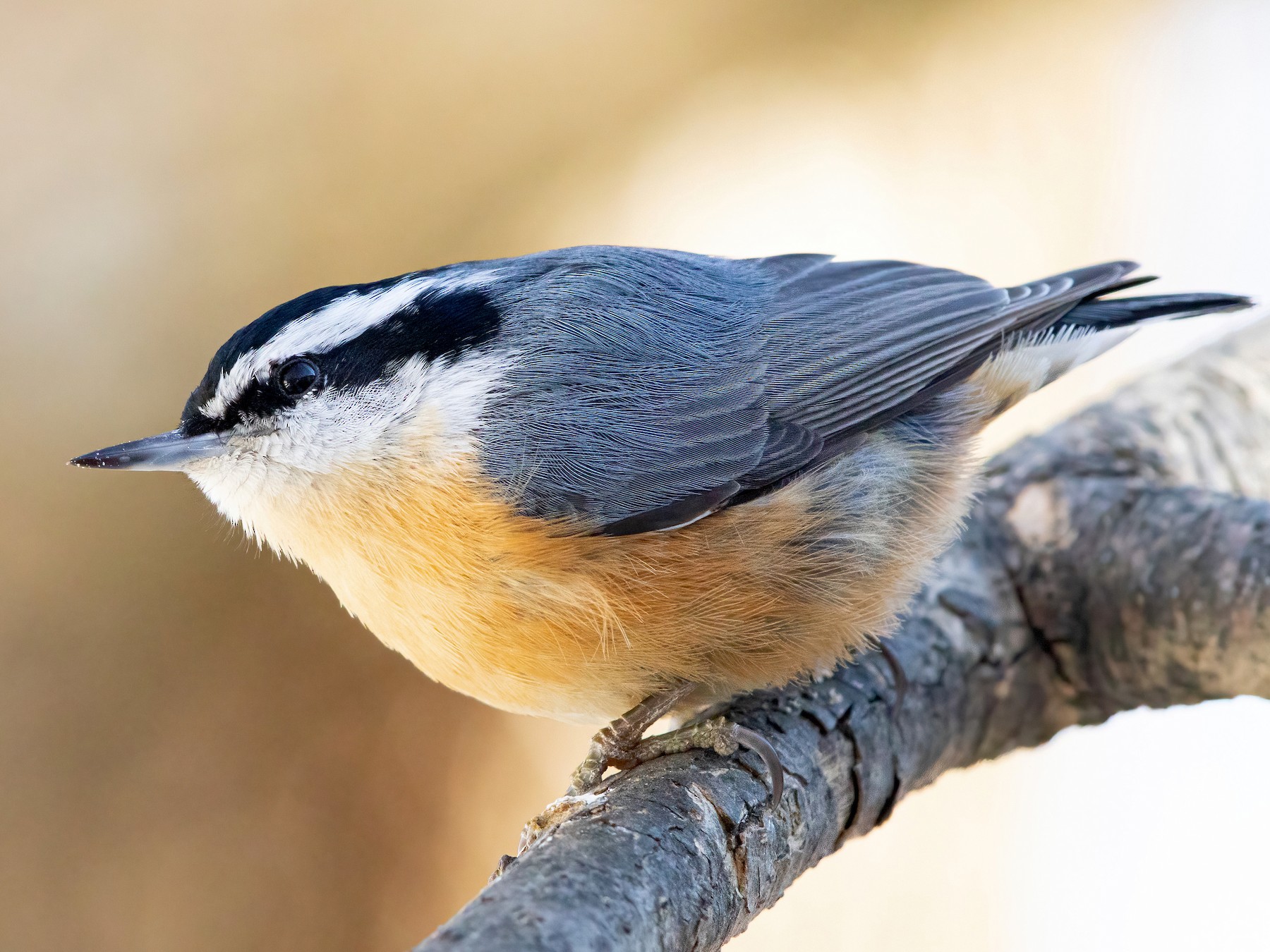 The nuthatch is a very active, yet small bird that can be found year-round in deciduous forests across the United States, Europe, and Asia. You can often identify these birds by their small beaks, large heads, and short tails. Their diet consists of nuts, seeds, and insects that they find under bark.
30. Nutria
Nutria can be found near the rivers and lakeshores of North and South America, and is very similar to a beaver, sharing many of the same features. They are considered an invasive species in many ecosystems because they mature quickly and females can have up to 21 babies per year!
31. Nicator
Nicators are songbirds found in the forests of Africa. Characterized by strong legs and powerful beaks, they forage the ground for food and mostly consume insects. Their name is derived from Nikator, the Greek word for conqueror, which perfectly reflects this bird's dominant presence!
Learn More: eBird
32. Nase
The nase is a freshwater fish that lives in clear waters throughout Europe. Recognizable by its downturned mouth and slender body, the nase feeds mostly on algae, which has the added benefit of helping keep waterways clean!
Learn More: World Life Expectancy
33. Neapolitan Mastiff
Originating from southern Italy, the Neapolitan Mastiff is a large dog breed known for its loose, wrinkled skin and massive build. Historically, they've been used as guard dogs and are noted for their loyal and protective nature.
Learn More: American Kennel Club
34. Nicator Goby
This unique fish is found in freshwater, spawns in rivers, and can even navigate waterfalls! The Nicator Goby is quite small, but its vibrant colors make it stand out. They often have distinctive colorful patterns and are an excellent choice for an aquarium due to their entertaining and playful behavior.
Learn More: Research Gate
35. Nkupe
This freshwater fish is native to the African continent and is found in Lake Malawi and the Shire River system. They're a popular catch for anglers because their sturdy bodies are known to put up a fight when caught, making them a challenging and rewarding catch!
Learn More: Houseboat In Kariba
36. Northern Fur Seal
Native to the cold waters of the northern Pacific Ocean, these seals have thick fur that was once highly prized in the fur trade! They are highly migratory and are known for their long flippers and keen sense of hearing.
Learn More: YouTube
37. Nasalis Larvatus
The Nasalis Larvatus is actually the scientific name for the proboscis monkey which is found only in Borneo. The males have large, elongated noses that amplify their calls, attracting females and intimidating rival males. They are pretty adaptable monkeys and live in mangrove forests, along the coast, or near rivers.
Learn More: NE Primate Conservancy
38. Neotropical Otter
This otter species is found throughout Central and South America in a variety of freshwater habitats. Smaller than many other otter species, they are nonetheless efficient hunters that primarily feed on fish. One of their more interesting characteristics is the many ways they communicate by making sounds like chirping, squeaking, and growling!
Learn More: Mongabay
39. Nyala
The nyala is a type of antelope native to southern Africa known for their beautiful white markings and shy demeanors. The males are grayish in color and boast striking spiral horns while the females are a chestnut brown color.
Learn More: Kruger National Park
40. Night Snake
The night snake gets its name from being active during the twilight hours. They are found mainly in the southwestern United States, and while they do possess venom that helps immobilize their prey, they are generally harmless to humans.
Learn More: Reptiles Magazine
41. Neotropic Cormorant
This waterbird is found in warmer parts of Latin America, the Caribbean, and the southern United States. The neotropic cormorant glides over water surfaces and then takes a dive in midair to catch fish. Their slender bodies and long necks give them an elegant appearance.
Learn More: National Audubon Society
42. Nettle Caterpillar
You may want to steer clear of this caterpillar which gets its name from its stinging hairs. Found in parts of Asia and the Pacific Islands, it's best admired from a distance. The nettle caterpillar causes not only damage to plants but can also be irritating to human skin.
Learn More: Pinterest
43. Narrowsnout Sawfish
The narrowsnout sawfish also called the longcomb sawfish, is recognized by its long, flat snout lined with sharp teeth. This critically endangered species is typically found in shallow coastal waters and they are among the largest fish in the world, with some reaching lengths of over 7 meters!
Learn More: BBC
44. Northern Tree Shrew
These small mammals are found in the rainforests of Southeast Asia. They resemble squirrels but are neither shrews nor rodents. They're known for their sharp, pointy noses and large eyes, and survive in arboreal habitats on a diet of insects and fruit.
Learn More: National Zoo
45. Narrow-Headed Ant
This ant used to be more common, and is now quite rare and found in only a few parts of the United Kingdom. As its name suggests, this ant species is easily recognizable by its notably slim head. They're particularly skilled at burrowing and often form intricate tunnel systems.
Learn More: Buglife
46. Narrow-Snouted Crocodile
There are actually two species of this freshwater crocodile – one lives in West Africa while the other makes its home in Central Africa. It's easy to see how this crocodile got its name – one of its most defining characteristics is its slender snout! While the narrow-snouted crocodile is less aggressive than other crocodiles, it's equally adept at hunting in aquatic environments.
Learn More: Crocodiles Of The World
47. Net-winged Beetle
Net-winged beetles are beautifully-colored insects and include over 2,800 species! These unique insects are adorned with wings covered in raised lines that look like veins. As there are so many different types of net-winged beetles, they are found throughout the world and are known for their striking appearance!
Learn More: Project Noah
48. New Zealand Falcon
Also known as the Kārearea, this bird of prey is native to New Zealand and is famous for its incredible speed and agility. It is about the size of a magpie and is recognizable by its sharp talons and keen eyes. It's a top predator in the ecosystems of both the North and South Islands of New Zealand.
Learn More: Te Ara
49. Nankeen Kestrel
This small raptor also happens to be one of the top ten most commonly sighted birds in its native Australia, but it is also found in New Guinea and Indonesia. The Nankeen Kestrel gets its name from its reddish-brown color reminiscent of Nankeen cloth. They're often seen hovering in the air over fields and thinly wooded areas before diving to catch their prey.
Learn More: Australian Museum
50. Night Heron
The night heron is about the size of a raven and can be found in swamps and wetlands throughout the United States and southern Canada. They have a stout body, and short legs, and are known for their distinctive calls. They are typically active during dusk and dawn when they don't have to compete with larger herons for food.
Learn More: Door County Pulse
51. Nile Crocodile
This gigantic, powerful reptile is native to Sub-Saharan Africa. Adult males can grow up to 16 feet long and weigh 500 pounds. The females are also particularly caring mothers, protecting their offspring for over two years after they hatch.
Learn More: National Geographic Kids
52. North Pacific Giant Octopus
This octopus is aptly named – it's the largest species of its kind and can weigh up to 50 pounds! It prefers the cold waters of the North Pacific Ocean and is found in waters from Korea all the way over to Canada. This hunter uses camouflage to surprise its prey and then uses its strong beak and drill-like tongue to crack open the shells of its crustacean diet.
Learn More: Monterey Bay Aquarium
53. Northern Pintail
The Northern Pintail is a graceful swimmer and is related to the mallard duck. They are found primarily in North America but have also been spotted in Europe, India, and Asia. In the spring, you can find them gathered around the open waters of wetlands and lakes. These birds are incredibly fast, with recorded flight speeds of up to 48 miles per hour!
Learn More: All About Birds
54. Night Shark
Night sharks stand out from other sharks with their large green eyes. They can be found in most of the coastal waters of the Atlantic and as their name suggests, they're most active at night.
Learn More: Marine Bio
55. Natterjack Toad
Also known as the running toad, the Natterjack is a rare, yellow-striped toad native to the British Isles. Unlike its cousins, the Natterjack toad runs instead of hopping, which makes for a strange sight to see! Each string of eggs the females of this species lay in shallow waters such as ponds, can have up to 7,500 young!
Learn More: The Wildlife Trusts
56. Nautilus
Although a nautilus' shell might make you think it's related to lobsters or crabs, this amazing ocean animal is actually more closely related to squids and octopuses! The air held in the inner chambers helps it to move through the water, rather than along the ocean floor.
Learn More: Oceana
57. Newfoundland
This gentle giant is known as the "nanny dog" because of its sweet demeanor with children. The Newfoundland dog is a powerful working breed with males weighing up to 150 pounds! Although they are obviously on the large side, they are also super trusting and easy to train
Learn More: American Kennel Club
58. Norfolk Terrier
This adorable canine is not the largest of breeds, but it's certainly mighty! The Norfolk Terrier is known as naturally playful, but their alertness also makes them skilled watchdogs and good hunters of small prey. Their coats are generally tan, red, or black and wiry, and their friendly expressions match their joyful temperament.
Learn More: Dog Time
59. Nudibranch
Nudibranchs are a vibrantly colored species of shell-less sea slug. These amazing ocean animals come in a rainbow of hues that also function as a warning to keep predators away. Their most incredible feature is the ability to steal venom and stinging cells from their prey, which they repurpose to defend themselves!
Learn More: Smithsonian
60. Nunlet
Nunlets encompass several varieties of birds that make their home in the northwestern region of South America. These plump little birds range from rusty orange to brown, depending on the type, and they tend to either reside alone or with just one companion in the lower level of forest canopy.
Learn More: eBird
61. North American Porcupine
This porcupine species is one of the amazing mammals of North America. While most rodents are easy prey, the porcupine's iconic quills and barbed tail protect them from predators. Each porcupine can have up to 30,000 quills! These animals are also known to be excellent climbers and swimmers.
Learn More: Smithsonian's National Zoo
62. Northern Bobwhite
These intelligent birds roost in circular groups at night for protection, with heads pointed out to better spot predators. Unfortunately, this species is mysteriously disappearing from its northwestern range and scientists are working hard to understand why.
Learn More: Audubon
63. North American Black Bear
You may think you know all there is to the North American black bear, but you would be surprised! For one, its name is a bit of a misnomer, as black bears can actually have cinnamon, blue-grey, or white coats. Other cool facts – male bears can weigh up to 600 pounds and females can have a litter of up to five cubs!
Learn More: National Wildlife Federation
64. Nubian Ibex
This goat-like creature's incredible horns are its calling card; the Nubian ibex uses them to impress females and to defend itself against predators like leopards and eagles. Luckily, these agile creatures make their homes on steep cliffs where their enemies might be a little scared to venture!
Learn More: San Diego Zoo
65. Nectar Bat
As if being a flying mammal wasn't incredible enough, the tube-nosed nectar bat also has a tongue longer than its body! When reaching into the blooms of a cactus flower, the tip of the tongue actually transforms into bristles to drink the nectar of its primary food source!
Learn More: National Geographic Kids
66. Netherland Dwarf Rabbit
These cute bunnies make adorable companions and are a favorite of pet owners. Their name comes from a dwarfism gene that was bred into the species in the 1900s and it is one of the smallest rabbit breeds in the world weighing only 2.5 pounds!
Learn More: Animal Corner
67. Nguni Cattle
The distinctive patterns of the Nguni cattle help the Zulu and Swazi people of South Africa identify their herds. In fact, they categorize the Nguni into 77 different coat patterns – some are solid black or cinnamon, while others have a range of different and unique patterns and markings.
Learn More: Umsenge Nguni
68. North Atlantic Right Whale
One of the world's most endangered whales, the North Atlantic Right Whale now exists solely along the coast of North America. Sadly, their numbers have dwindled in the past century due to whaling, entanglement, and injuries from ships, but thankfully these amazing ocean animals are now protected under the Marine Mammal Protection Act.
Learn More: Marine Mammal Commission
69. Nilgiri Langur
The Nilgiri Langur is a rare species of monkey living only in the Western Ghats mountain range of India. These shy animals are recognized by their red-brown manes and grumpy expressions. Mothers often rely upon their fellow females to help "babysit" their young; this behavior reinforces the social structure of the troop.
Learn More: New England Primate Conservancy
70. Nelson's Pocket Mouse
This mouse is considered 'medium-sized' even though it only weighs up to 17 grams! This tiny member of the animal kingdom makes its home in the rocky terrain along the southwestern border of Texas. The Nelson's pocket mouse is nocturnal and likes to roam the nighttime desert to forage for seeds and local plants.
Learn More: Texas Tech
71. Northern Pygmy Owl
While owls are often thought of as nocturnal birds, the Northern pygmy owl is an outlier that prefers a daytime hunt. Their favorite prey is songbirds that will often mob these owls when feeling threatened. When pygmy owls need to defend themselves from their own predators like hawks, they raise hackle-like feathers on their heads!
Learn More: All About Birds
72. Norwegian Forest Cat
Norwegian Forest Cats are a large, friendly breed with a double-thick coat for withstanding Norway's frigid winters. These beautiful cats are honored in Norse mythology as companions of the goddess Freya and have also made their mark as Norway's national cat.
Learn More: Cat Time
73. Norwegian Elkhound
Another Norwegian addition to our list of animals is the Norwegian Elkhound. They, too, have thick fur coats to combat snowy weather. These dogs were bred to be hunting companions and thus are skilled trackers. Also, because of their high energy, they also made good sled dogs – perfect for cold northern winters!
Learn More: Hill's
All Animals A-Z