From small amphibians to larger animals such as rocky mountain elk, we've rounded up 30 animals that begin with the letter "R." Whether you're introducing your learners to new species or looking for some fun facts to broaden the horizons on curriculum content already covered, you've come to the right place! Dive right in as we take a look at a host of fun facts, habitat, and diet-specifics, all related to animals and critters that start with "R"!
1. Red-tail Lemur
This rusty-colored primate is native to Madagascar and is critically endangered. The red-tailed lemur lives between 15-20 years in the wild, and with our help, they can sometimes even survive for more extended periods of time!
Learn More: Smithsonian's National Zoo
2. Rattlesnake
The rattlesnake is a remarkably adaptable creature that can survive in a diverse array of landscapes, including swamplands, deserts, and meadows. Their rattles are made from keratin, the same material that human hair, nails, and skin consist of!
Learn More: Tree Hugger
3. Robin
Just by looking at this red-crested fellow, one would never guess that it has up to 2900 feathers and can fly up to 17-32 mph! Thanks to their beautiful songs, robins are known as extremely cheery birds, but only the males tweet the "true robin song" to announce their nesting territory.
Learn More: Journey North
4. Raccoon Raccoons are often regarded as neighborhood pests, but these dexterous animals are only after a little food. They are nocturnal animals that are fantastic swimmers, and although typically slow in pace, they can reach speeds of up to 15 mph if need be!
Learn More: Nature Mapping Foundation
5. Radiated Tortoise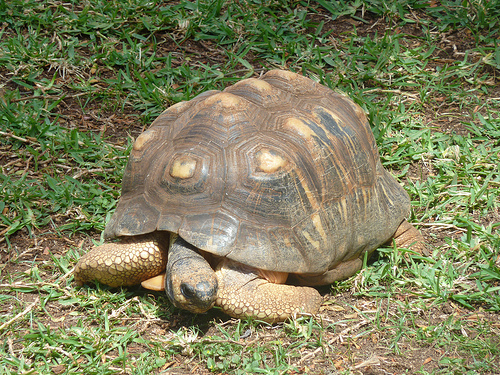 The radiated tortoise, also known as "sokake", finds their home in beautiful Madagascar. Their diet mainly consists of grass, but they have been known to enjoy cacti, fruit, and other plants. These humped-shell reptiles can weigh up to 16 kilograms and grow to 12 and 16 inches.
Learn More: Ten Random Facts
6. Ragamuffin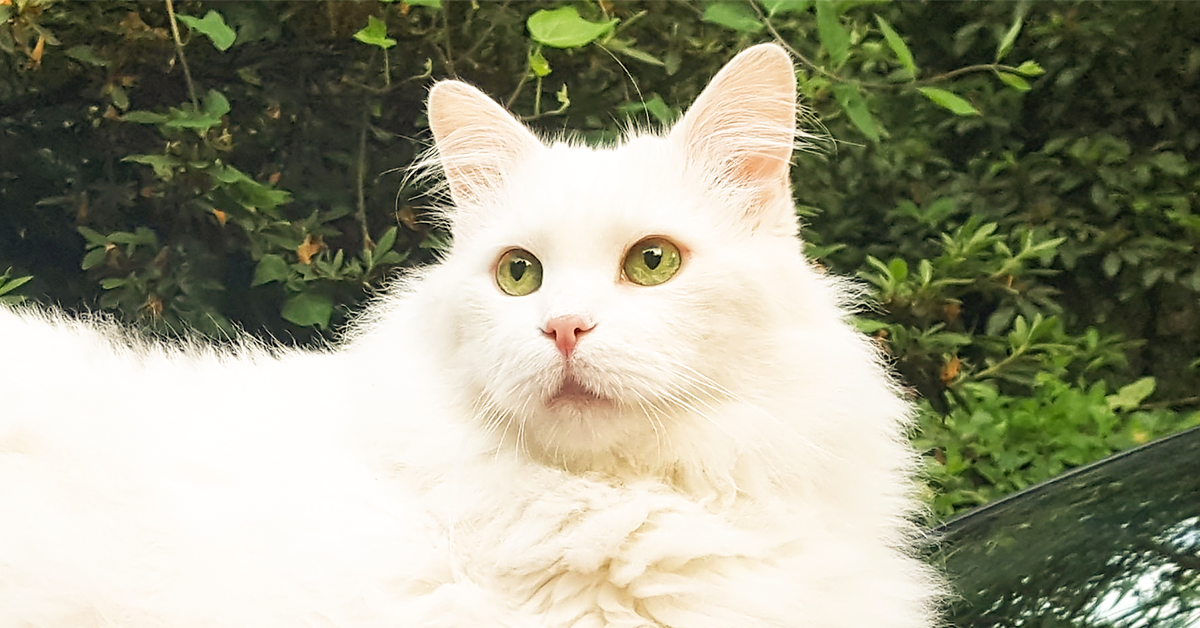 Ragamuffins are typical housecats and live between 8 and 13 years. Thanks to their abundance of fur, they appear bigger than they are but generally only reach 12 pounds in weight. They are placid in nature but need a routine that requires play and exercise to stay healthy and maintain a good shape.
Learn More: Hills Pet
7. Rabbit
Rabbits are very social creatures and live in burrows or warrens with their families. Females are known as kits, whilst males are referred to as bucks. Did you know that a rabbit's teeth never stop growing but are maintained in size thanks to their rapid chewing when enjoying grass, flowers, and vegetables?
Learn More: Nat Geo Kids
8. Rat
Although rats are often regarded as pests, they are extremely intelligent creatures and are often kept as pets. They are surprisingly clean animals that indulge in thorough grooming routines. Rats are fantastic climbers and swimmers and, due to their poor eyesight, relying on their strong sense of smell to get around and locate food.
Learn More: Rentokil
9. Raven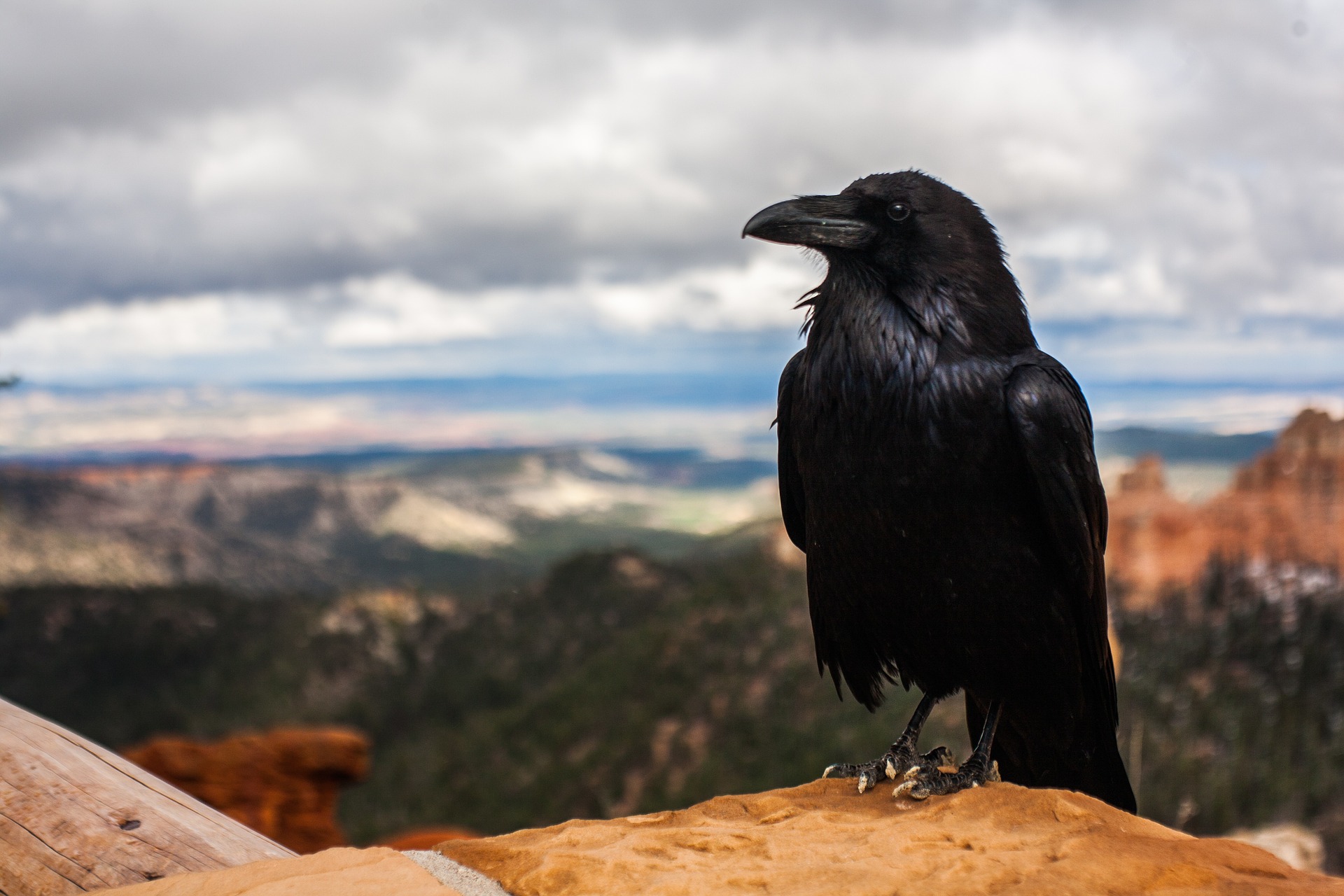 Ravens are superb hunters and have been known to kill prey twice their size! A group of ravens is known as an "unkindness" and often travel in large flocks before pairing off. Like their colorful parrot friends, ravens can mimic human sounds and other bird calls!
Learn More: Chirp For Birds
10. Red Fox
Red foxes can be found throughout the United States, all the way from Florida to Alaska. Their diet predominantly consists of rabbits and rodents, but they also enjoy amphibians, fruit, and birds. They are blessed with excellent hearing, which makes locating their prey easy!
Learn More: National Wildlife Federation
11. Reticulated Python
Reticulated pythons live in tropical forests and feed on mammals such as small rodents and large antelopes. Thanks to their mottled coloring, they can camouflage and capture their prey easily before using constriction to kill them. Reticulated pythons are the world's longest snake- measuring in at up to 33 feet in length!
Learn More: Kids Zoo
12. Rooster
If you haven't been rudely awoken by a crowing rooster, count yourself lucky! These feathery friends claw and peck at the ground to find their food which is generally an assortment of worms and other insects, grains, fruit, and seeds. Roosters are, unfortunately, the targets of many predators, such as raccoons, hawks, snakes, and bobcats.
Learn More: Switch Zoo
13. Red-bellied Newt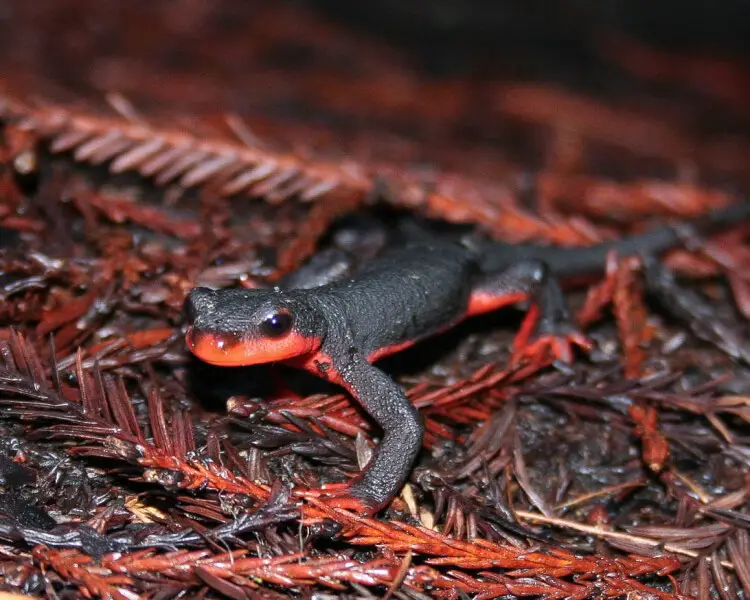 Red-bellied newts are found in biomes such as forests and wetlands. They can live between 20-30 years and are predominately terrestrial for most of their life. These amazing salamanders repel predators by excreting a powerful neurotoxin through their skin.
Learn More: Animalia
14. Rockfish
There are more than 100 species of rockfish, but they are recognizable by the bony plates atop their head and body and their spiny fins. They generally live in kelp forests, where they survive on a diet of plankton, small crustaceans, and other fish.
Learn More: Monterey Bay Aquarium
15. Roadrunner
Weird fact- roadrunners have 2 forward-pointing toes and 2 backward-facing toes! These birds are weak swimmers and fly but can reach speeds of up to 15 mph whilst running. They prefer barren landscapes where they breed and can find an abundance of insects, small rodents, and snakes to prey on.
Learn More: The Spruce
16. Red Panda
Red pandas were the first pandas to ever be discovered in 1825! Given their name, you might believe that they are relatives of the giant panda, but they are more closely related to raccoons. Red pandas survive on a diet that is approximately 98% bamboo, while the other 2% consists of other plants, eggs, birds, and small mammals.
Learn More: Red Panda Network
17. Ray
Did you know that rays are closely related to sharks? Their skeletons aren't made of bone, as one would imagine but are instead made of cartilage! Rays are excellent predators and capture their prey by settling into the sandy ocean bed to camouflage and plan a surprise attack on their prey.
Learn More: Bristol Aquarium
18. Roseate Spoonbill
Juvenile roseate spoonbills are pale dusty pink in color and gain their bright flecks as they mature. They forage in shallow waters for crustaceans, insects, and plants to eat. Both males and females mature to a size of 71-86 cm and an average weight of between 12 and 18 kg.
Learn More: All About Birds
19. Rat Terrier
Rat terriers make wonderful family dogs as they are affectionate and kid-friendly. They are highly energetic, and their intelligent nature makes them easy to train. They live between 13 and 18 years and grow to a height of 13-16 inches.
Learn More: Dog Time
20. Racehorse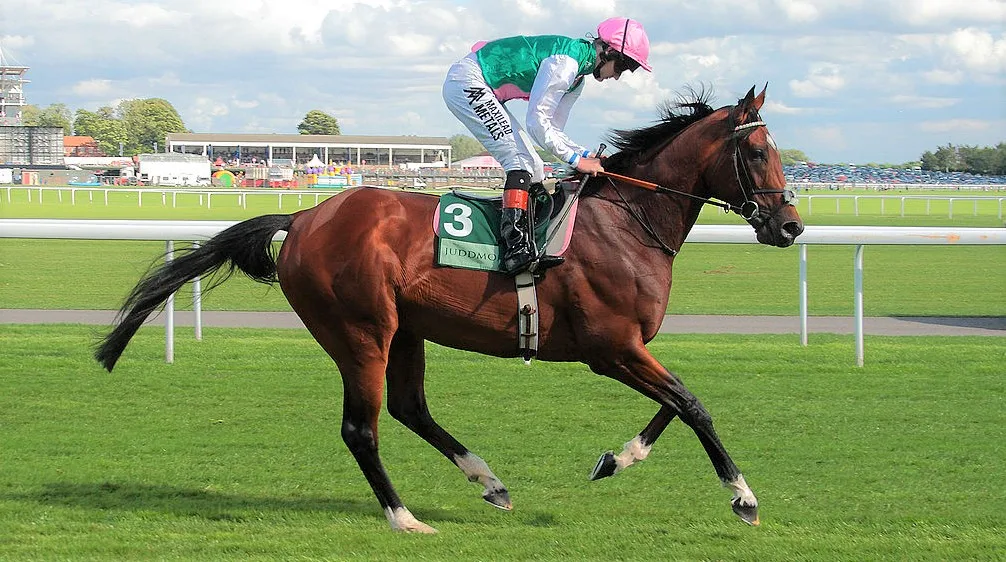 Horse racing is an ancient sport that dates back to the original Olympus. A racehorse weighs as much as 500kg and drinks up to 10 gallons of water daily to sustain itself! These gorgeous equine animals can reach 44 mph and rarely lay down, as this task requires more energy than standing!
Learn More: Easy Reader News
21. Russian Blue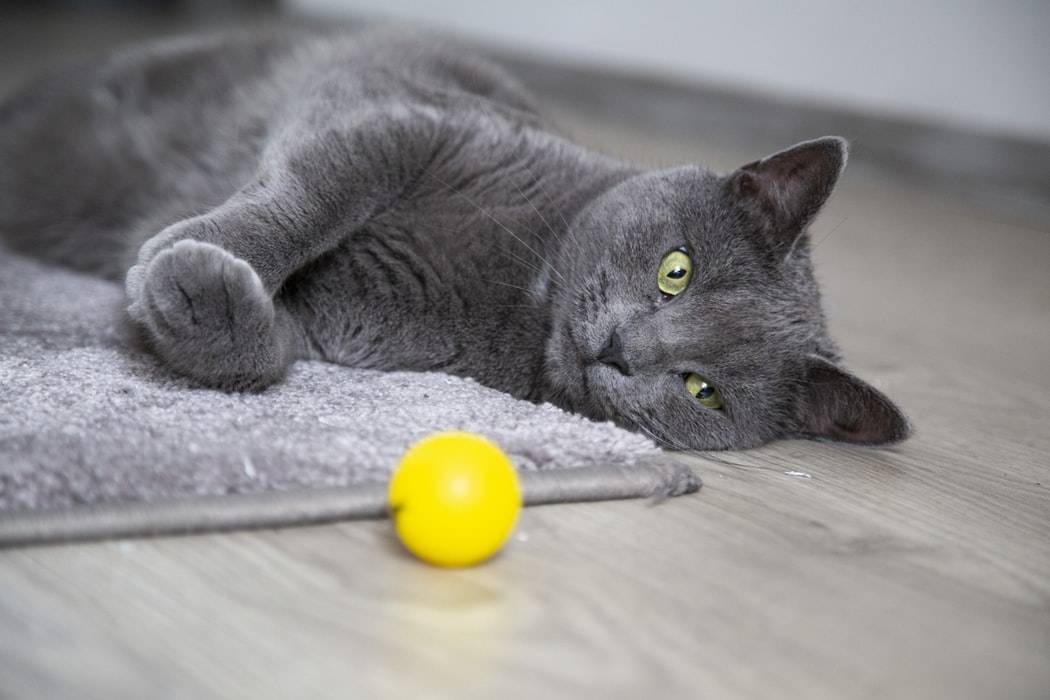 Russian blues have double-layered coats, which makes their fur appear as if it shimmers. These cats are born with yellow eyes, which change to captivating emerald green as they age. Russian blues are one of the more affectionate breeds of cats and make for loving pets.
Learn More: Pet Ventures
22. Red Knee Tarantula
These hairy arachnids are nearing the borders of endangerment. They are commonly found in Central America and are known as nocturnal hunters. They have 2 fangs that are used to inject venom into their prey- first paralyzing the victim and then liquidizing it for easy ingestion.
Learn More: Active Wild
23. Ram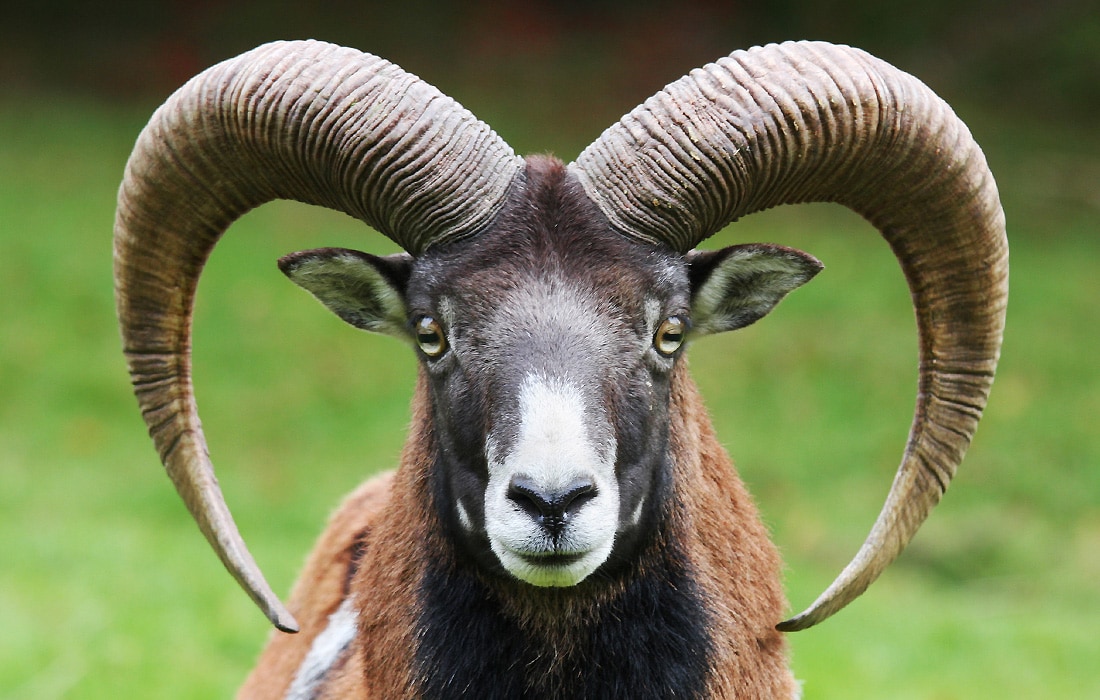 Rams can be identified by their extended set of curved horns, which they often use to settle fights with other male sheep. They can weigh up to 127 kg and are between 1.5 and 1.8 meters long. They are commonly found in North America and enjoy rocky mountain regions.
Learn More: Live Science
24. Red-eyed Tree Frog
Found in Central and South America, the red-eyed tree frog thrives in tropical rainforests close to rivers. Their diet consists of worms and other insects; contrary to popular belief, they are not poisonous. These brightly colored amphibians have a life span of 5 years and survive by camouflaging themselves against leaves in an attempt to hide from predators.
Learn More: Racine Zoo
25. Rough-legged Hawk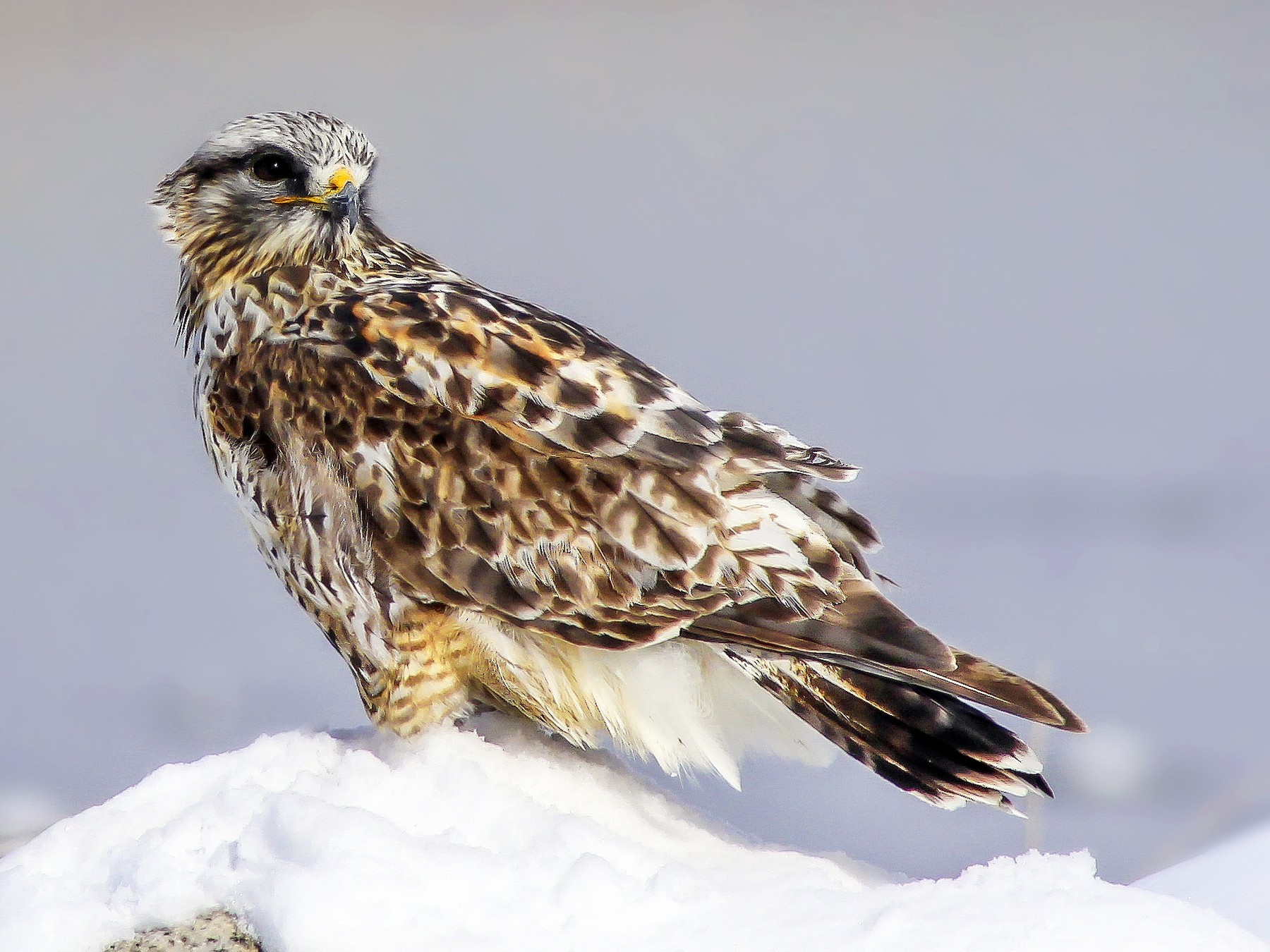 Rough-legged hawks are astoundingly 1 of only 5 raptors in North America that migrate entirely. They are known to undertake long water crossings of up to 100km in one stretch. Whilst hunting for prey, they have the ability to hover in place whilst searching the area below.
Learn More: Hawk Mountain
26. Rottweiler
Rottweilers are extremely intelligent dogs but may become stubborn without proper training and socialization. These dogs are very protective and, albeit their size, would like to believe they are lapdogs! They are strong and require frequent exercise to maintain their physical nature.
Learn More: Rover
27. Ragfish
Ragfish grows to a maximum length of 218cm and can be found throughout North Pacific waters. They received their name due to their floppy bodies that lack a complete bone structure. Adult ragfish are untraditional in terms of appearance, as they lack both scales and pelvic fins.
Learn More: Fishbase
28. Red-shanked Douc
These primates are one of the more colorful of their species. Red-shanked douc has become endangered due to the effects of deforestation, illegal trade, and hunting. If protected or left in the wild to live in peace, they can live up to 25 years!
Learn More: New England Primate Conservancy
29. Rocky Mountain Elk
Rocky Mountain elk can be found in abundance in the state of Colorado. They thrive in cooler mountainous regions and live in large herds. A mature male can weigh up to 110 pounds with antlers that weigh up to 40 pounds alone!
Learn More: The Cold Wire
30. Rainbow Rock Slink
Rainbow rock slinks change in color as they age. Those that have matured are generally a dark olive green or black and have tiny white spots. They are aptly named as you can often find them lounging on rocks whilst sunning themselves.
Learn More: The Cold Wire