According to recent estimates, there are around 9 million species of animals on our planet. With that number, it's safe to say that the animal kingdom is full of diverse critters! Today's focus will be on animals that start with the letter U. Can you think of any off the top of your head? It's OK if you can't because we've got you covered with 30 amazing critters!
1. Uakari
First up, we have the uakari! The uakari is a new world monkey from Central and South America. These unique primates are covered in hair that ranges from brown to light tan, and they have bright red, hairless faces.
Learn More: Animalia
2. Uganda Musk Shrew
Next is the Ugandan musk shrew. Not much is known about this little mammal except that it's native to Uganda, hence the name. Because there's very little information about them, conservationists have officially classified them as "data deficient".
Learn More: Animalia
3. Uganda Woodland Warbler
With its sage green feathers and pale yellow accents, the Uganda woodland warbler is a beautiful little bird. Its singing is described as high-pitched and quick. It can only be found in moist, low-land areas in the African forests.
Learn More: eBird
4. Ugandan Kob
The Ugandan Kob is a reddish-brown antelope only found in Africa. These herbivores can be seen on Uganda's coat of arms and represent Africa's vast wildlife. Recently, these mammals have fallen victim to poachers, so most live in areas protected by the government.
Learn More: Britannica
5. Uguisu
Next, we have the Uguisu, a warbler native to Japan. These tiny birds can be found in many East Asian countries such as Korea, China, and Taiwan. They've also been reported in the northern areas of the Philippines. One of its distinct features is its "smiling" beak which is slightly curved upwards at the base.
Learn More: eBird
6. Uinta Chipmunk
The Uinta chipmunk, also known as the hidden forest chipmunk, is a rodent only found in the United States. They are medium-sized omnivores that tend to become aggressive toward their own. Like other chipmunks, these little guys are skilled swimmers!
Learn More: iNaturalist
7. Ulrey's Tetra
Also known as the Hemigrammus Ulrey, Ulrey's tetra is a tropical fish found in the Paraguay River. They were named after Albert Ulrey, an American marine biologist from Indiana. They are considered peaceful fish that prefer being housed in tanks with other calm fish.
Learn More: Aquadiction
8. Ultramarine Flycatcher
At number 8, we have the ultramarine flycatcher. These small birds get their name from their gorgeous, electric blue feathers, although only the males are blessed with this pigment. The female ultramarine flycatchers are grayish-brown.
Learn More: eBird
9. Uluguru Violet-backed Sunbird
Next in line is yet another African bird. The uluguru violet-backed sunbird is a relatively small bird that inherited its name thanks to the male's shimmering violet feathers on top of his back. Though the population of this bird is decreasing, conservationists maintain that they aren't dropping at a rate that's a cause for concern.
Learn More: eBird
10. Uluguru Blue-bellied Frog
Another brilliantly blue animal, the uluguru blue-bellied frog, is an endangered amphibian species that can only be found in Tanzania, a country in East Africa. These frogs have been classified as endangered due to habitat loss.
Learn More: IUCN Red List
11. Ulysses Butterfly
Blue seems to be a popular color for animals that start with the letter U. Next is the Ulysses butterfly, a swallowtail found in Indonesia, Australia, the Solomon Islands, and Papua New Guinea. These butterflies are also called the mountain blue butterfly and can be found in suburban gardens and tropical rainforests.
Learn More: Butterfly Identification
12. Umbrellabird
The umbrellabird has 3 species. It gets its name from the distinctive umbrella-like hood on its head. These feathery fellas can only be found in South America and are at risk of extinction due to habitat loss. Deforestation by human beings for goods such as palm oil significantly impacts their habitat loss.
Learn More: eBird
13. Unadorned Rock Wallaby
At number 13, we have the unadorned rock wallaby native to Australia. They have a somewhat plain appearance compared to other wallabies due to their pale coat.
Learn More: Animalia
14. Unalaska Collared Lemming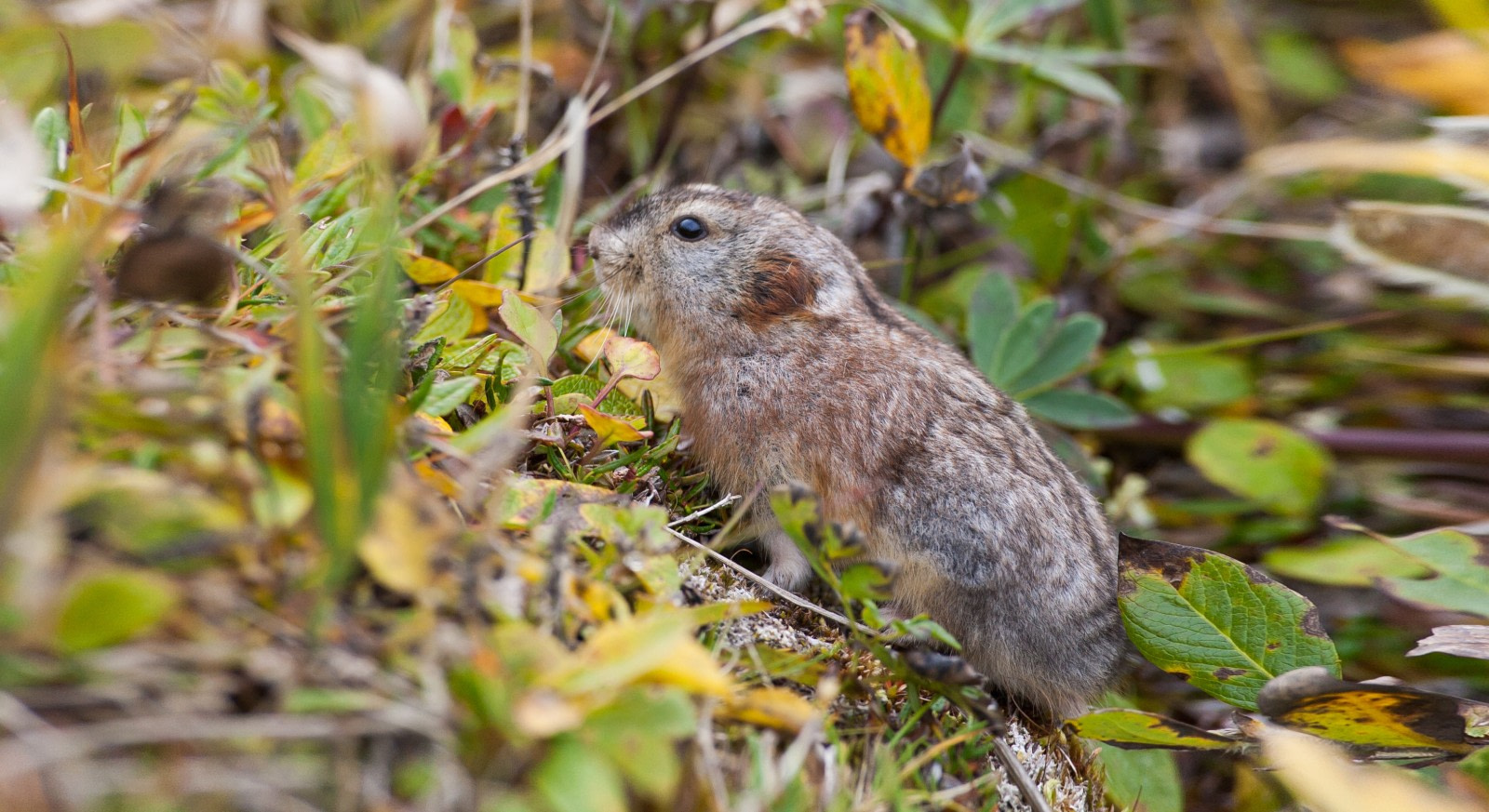 Next is the Unalaska collared lemming, a rodent species that can only be found on two islands: Umnak and Unalaska. These small mammals are considered data deficient because so little is known about them.
Learn More: IUCN Red List
15. Unau
The unau, also known as Linnaeus's two-toed sloth, is a mammal native to South America. They are omnivores with a distinctive feature; they only have two toes on their front legs! Fun fact about sloths: their slow movement is due to their prolonged metabolism!
Learn More: Animalia
16. Underwood's Long-tongued Bat
At number 16, we have the underwood's long-tongued bat, also known as the Hylonycteris underwood. Though not much is known about this bat, its conservation status is marked as "least concern." It can be found in the Americas, specifically in Belize, Guatemala, Mexico, Nicaragua, and Panama.
Learn More: EOL
17. Underwood's Pocket Gopher
Another rarely studied animal, the underwood's pocket gopher, is a mammal that can only be found in Costa Rica. It is a rodent with an increasing population and is considered of "least concern" by conservationists.
Learn More: IUCN Red List
18. Undulated Antpitta
Next is the undulated antpitta, a stout bird found in Central and South America, specifically in Bolivia, Peru, Colombia, and Venezuela. Its appearance is best described as plump with a smoky gray back and mustard underbelly. These birds prefer being in high-elevated areas though they can sometimes be seen hopping around the ground, looking for food.
Learn More: eBird
19. Unexpected Cotton Rat
The unexpected cotton rat, also known as the Ecuadorean cotton rat, is a small rodent found exclusively in Ecuador. These rats prefer living at higher elevations. Before its discovery, scientists only expected to find cotton rats in tropical and subtropical areas. So, you can imagine their surprise when they saw these little guys scavenging around Ecuador's highest mountain.
Learn More: Coffee and Creatures
20. Unicorn
At number 20, we have the unicorn! These animals may be mythical, but perhaps you'd be interested in hearing some fun facts about them. Their origins dated back to the Ancient Greeks and Ctesias of Cnidus recorded them in his writing. Whether they are real or not, they remain popular in modern culture and are even the national animal of Scotland.
Learn More: Britannica
21. Unicornfish
Unicorns aren't the only creatures with a single horn on their forehead. The unicornfish was lovingly named after the mythical creature due to its hornlike rostrum protuberance on its forehead. These fish can be found in the Indo-Pacific and are a popular dish with fishermen and locals.
Learn More: Fishes of Australia
22. Unstriped Ground Squirrel
Next up, we have the unstriped ground squirrel. Exclusively found in Africa, this little rodent prefers dry habitats, such as savannas and scrublands. Their coloring is a tannish brown with white rings circling their eyes.
Learn More: Animalia
23. Unstriped Tube-nosed Bat
Also known as the lesser tube-nosed bat, the unstriped tube-nosed bat is an old-world fruit bat native to Indonesia, Papua New Guinea, and West Papua. These bats get their name from their tubular-shaped nostrils.
Learn More: iNaturalist
24. Upupa
What a funny name, right? The Upupa, also called hoopoes, are found throughout Asia, Africa, and Europe. The name hoopoes is an onomatopoeia that represents their song. They are recognized for their sunset orange feathers that spike upwards, like a Mohawk.
Learn More: eBird
25. Ural Field Mouse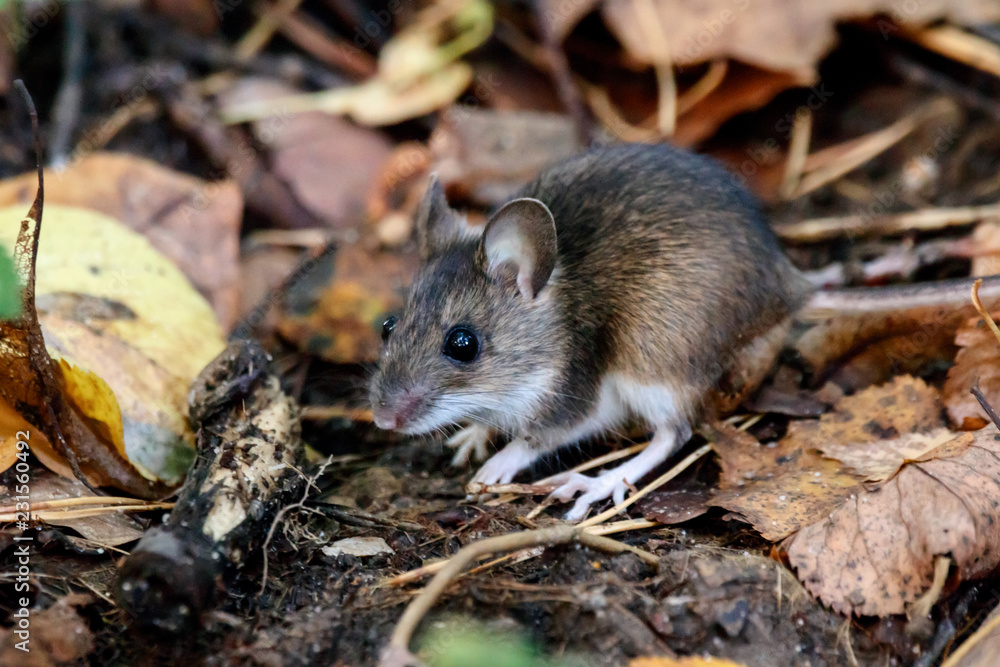 Coming in at number 25, we have the Ural field mouse. Unfortunately, this rodent has rarely been studied. Their conservation status is, however, classified as "least concern." They can be found throughout Europe and Asia.
Learn More: Animalia
26. Ural Owl
Next, we have the Ural owl, a sizeable nocturnal that lives throughout Europe and Asia. These owls are carnivorous, feeding on mammals, amphibians, small birds, and insects. Their feathers are gray-brown, and they have beady eyes.
Learn More: eBird
27. Urchin
Next, we have urchins, which contain about 950 species of invertebrates that are spiky and round. One remarkable fact about these animals is that they are ancient. Fossil records have recorded them being around 450 million years ago!
Learn More: Little Urchin
28. Urial
Also known as arkars, urials are wild sheep found in steep grasslands in Asia. They are herbivores, and the males carry enormous curled horns on their heads. These mammals have been classified as vulnerable due to habitat loss and poachers.
Learn More: Animalia
29. Uromastyx
Uromastyx, also known as spiny-tailed lizards, is a species of reptile found in Africa and Asia. They mainly eat vegetation but have been known to eat insects when the weather is scorching and dry.
Learn More: The Reptile Database
30. Utah Prairie Dog
Finally, at number 30, we have the Utah prairie dog. These adorable rodents can only be found in the Southern areas of Utah and are considered endangered due to habitat loss. They are herbivores but will occasionally munch on insects if vegetation is scarce.
Learn More: Animalia