Welcome to the weird and wonderful list of animals that start with "W"! Whether you're a zookeeper looking to wow visitors with interesting facts or a teacher wanting to up the ante in the classroom, check out the list below to discover more about our Earth's amazing creatures. We've unearthed interesting facts, common tendencies, and food favorites of 30 animals that start with the letter "W", and we know that you'll just adore each and every one!
1. Walrus
Long-tusked walruses, as pictured above, are often found near the Arctic Circle. They enjoy lying on icy beaches with hundreds of companions and survive for up to 40 years in the wild! These blubbery beasts weigh up to 1.5 tons and survive on a carnivorous diet.
Learn more: National Geographic
2. Whale

The typical length of an adult whale ranges from 45-100 feet and they can weigh between 20 and 200 tons! Most whales; including blue, bowhead, sei, grey, and right whales are referred to as baleen whales- meaning that they have special bristle-like structures in their mouths that allow them to strain food from the water.
Learn more: World Wildlife
3. Wolf Spider
These little hairy critters range from 0.6cm to 3cm in size. Wolf spiders do not catch their prey in a web-like most others arachnids, but instead, stalk their prey like wolves! Their eight eyes afford them excellent night vision and they are primarily nocturnal hunters.
Learn more: Life Science
4. Water Dragon
There are five different types of water dragons; with the Chinese and Australian water dragons being the most prevalent. They are fairly large reptiles that weigh around 1.5 kg and stand at a height of 3 feet. These reptilian friends enjoy a diet of rodents, birds, fish, and invertebrates; supplementing their meals with an assortment of vegetation and eggs.
Learn more: Smithsonian National Zoo
5. Wolffish
The wolffish is typically found in Northern Atlantic and Pacific waters. Their powerful teeth allow them to feast on crabs, starfish, sea urchins, and other prey. They grow up to 2.3 meters in length and typically weigh between 18-22 kilograms.
Learn more: Britannica
6. West Indian Manatee
The West Indian manatee is a large aquatic mammal that lives in shallow, slow-moving waters. It is also commonly referred to as a sea cow. Just like cows, manatees are herbivores and survive on an array of sea plants. They move easily between fresh and saltwater but prefer freshwater environments like rivers, estuaries, and canals.
Learn more: National Wildlife Federation
7. Whale Shark
You guessed it- their resemblance to whales is how they acquired their name! Whale sharks are filter feeders; gliding through the water with mouths wide open, gathering plankton and small fish. They are relative in size to a typical American school bus and weigh up to 20.6 tons!
Learn more: National Geographic
8. Woolly Mammoth
Now an extinct creature, the wooly mammoth is a relative of the well-known elephant. Approximately 300,000- 10,000 years ago, this magnificent mammal thrived; enjoying a diet of grass and other shrubs! It's believed that they became extinct as a result of poaching and climate change.
Learn more: National Geographic Kids
9. Wahoo
The wahoo lives in subtropical waters worldwide. They have been dubbed "prized game fish" due to their tasty meat, fast speed, and fighting skills. In Hawaii, the wahoo is frequently referred to as ono, which translates to "excellent to eat". Wahoos are ferocious, solitary predators and survive on squid and other fish.
Learn more: My FWC
10. Wyoming Toad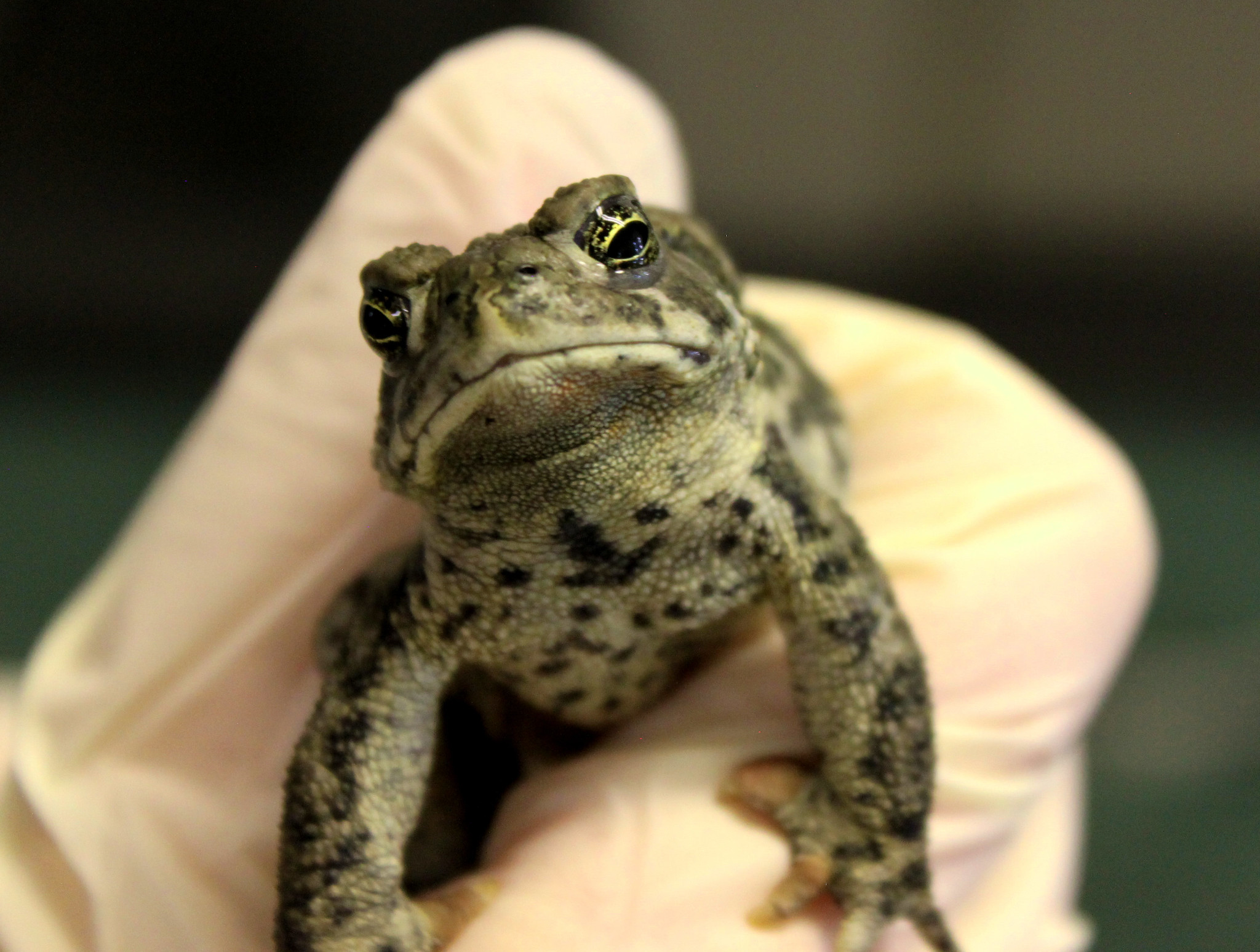 This toad species, which was formerly thought to be extinct, is currently thriving. There are approximately 1800 Wyoming toads in existence- most of which are kept in captivity. These toads are omnivorous whilst young, but completely carnivorous as adults. Their distinctive feature is the broad black mark under their belly.
Learn more: DOI
11. White Tiger
White tigers are a hybrid of Siberian and Bengal tigers. Compared to their orange companions, these tigers are often faster and grow larger. Due to a genetic mutation, they are fairly rare. These tigers are solitary animals and can easily devour up to 40 pounds of meat in just one sitting!
Learn more: Milwaukee With Kids
12. Waterbuck
Africa is home to the waterbuck antelope. The waterbuck has two subspecies; the common waterbuck and the defassa. With the exception of a few minor physical and geographic changes, both are essentially the same. Only males have horns; which grow to lengths of 100cm!
Learn more: African Wildlife Foundation
13. Wildebeest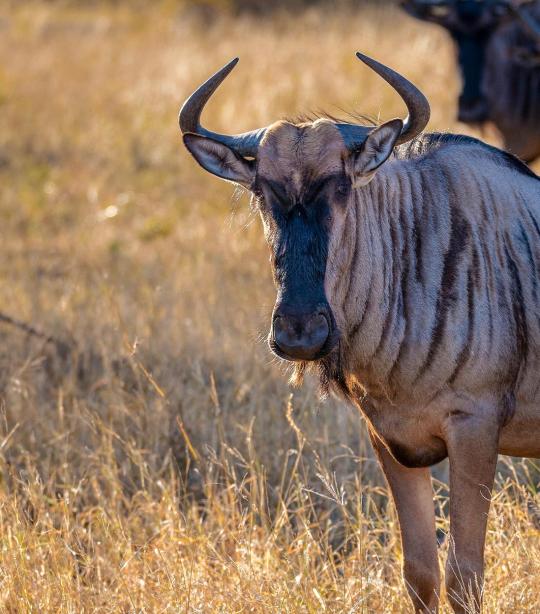 The wildebeest, a member of the Bovidae family, is native to Eastern and Southern Africa. They are also frequently referred to as "gnu". There are two types of wildebeests: blue and black, and their distinguishing characteristics are their color and horns.
Learn more: African Wildlife Foundation
14. Water Deer
Water deer are typically found close to swamps, rivers, and streams. Male Chinese water deer have long, razor-sharp teeth that resemble fangs which are used to fight off other males that enter their territory. They feed on brambles, grasses, sedges, and leaves.
Learn more: Ptes
15. Wolverine
Wolverines belong to the weasel family. They are often mistaken as small bears, and like bears, wolverines have thick coats and can readily survive in the Arctic. Wolverines are ferocious predators and have been known to travel up to 24km in a day in search of food!
Learn more: National Geographic Kids
16. Wolf
Wolves are the biggest creature in the canine family and are fiercely devoted to their packs. They communicate by howling and are highly territorial. These carnivorous predators primarily feed on rabbits, deer, fish, and birds.
Learn more: International Wolf Center
17. Water Buffalo
Two types of water buffalo have been domesticated by humans; the river buffalo of India and the swamp buffalo of China. As their name suggests, they love water and will submerge themselves at any opportunity they get!
Learn more: Animals.net
18. Wallaby
Just like kangaroos, wallabies hop around and carry their young in a pouch. They tend to enjoy forested habitats with an abundance of thick-skinned leaves such as eucalyptus. They are predominantly solitary creatures who are most active at night.
Learn more: Folly Farm
19. Welsh Corgi
Welsh corgis were originally bred as herding dogs. They tend to be rather active and are known for their high intellect. They make wonderful family dogs as they are friendly in nature and like to play.
Learn more: Dog Time
20. Whippet
Whippets are also commonly referred to as the "poor man's racehorse". They love their beauty sleep and average 18 to 20 hours per day! They are speedy, well-behaved dogs that enjoy activities outdoors. If you're looking for a lifelong companion, a whippet is perfect as they live for up to 15 years.
Learn more: American Kennel Club
21. Wild Boar
All wild boar species can be tamed, and farmers often keep them. However, a drawback is that they tend to dig- a habit referred to as "rooting". They feed on a range of birds, small mammals, and invertebrates. Adults typically weigh between 60-100kg although some males have reportedly grown to a whopping 200kg!
Learn more: Woodland Trust
22. Woolly Monkey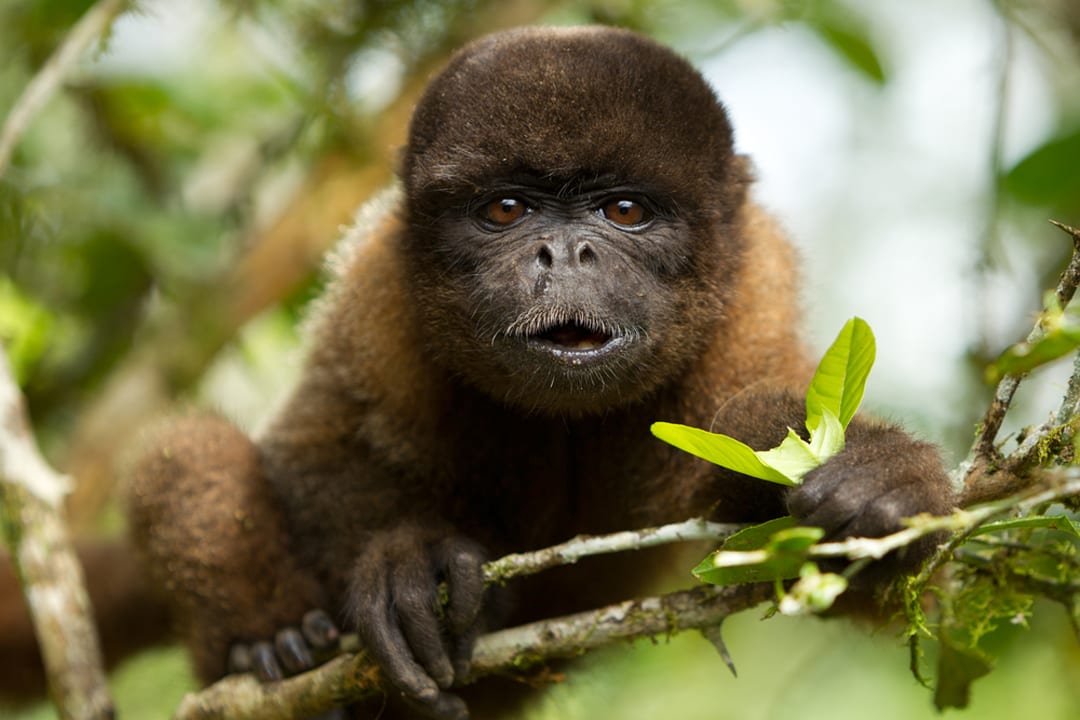 These cute primates can be found throughout the tropical rainforests of South America. Woolly monkeys utilize their tails as a fifth limb to help them climb and hang on to trees as they enjoy their food. Seeds, fruits, and insects make up their primary diet.
Learn more: Critter Facts
23. White Rhino
White rhinos are extremely rare. Despite their name, they are not actually white but rather, pale grey. They are the second largest African animal and weigh between 1,700-2,400kg.
Learn more: Fauna & Flora
24. Wild Bactrian Camel
Bactrian camels can drink up to 57 liters of water during one stop at a watering hole. These camels differ from dromedary camels in that they have 2 humps whereas dromedaries have one. Less than 1000 of these animals remain in the world; making them another endangered species.
Learn more: Folly Farm
25. Warthog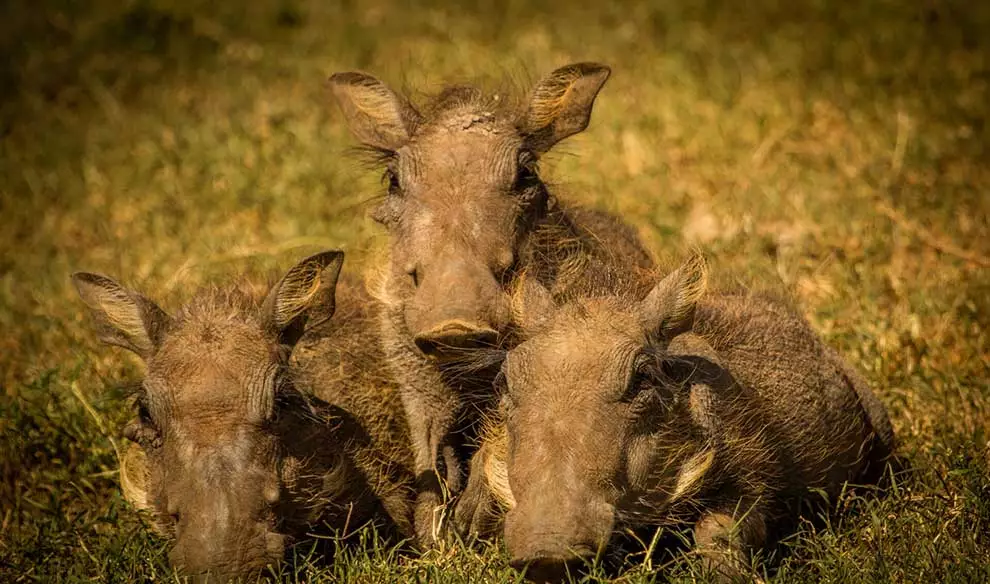 Hello, Pumba! The protrusions from the side of a warthog's face are comprised of both bone and cartilage. They use these tusks to defend themselves from predators and dig for food. They survive on a diet of grass, roots, and bulbs and, if given the opportunity, will scavenge on meat.
Learn more: Shamwari
26. Western Lowland Gorilla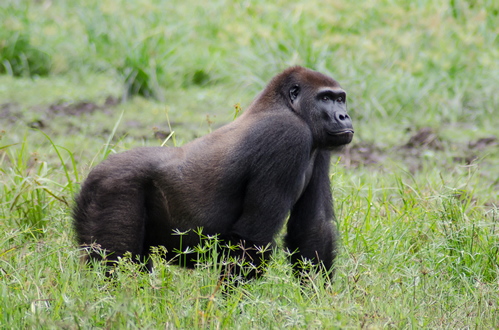 The smallest gorilla species in the world is the Western lowland gorilla. They are 6 feet tall and weigh roughly 500 pounds. With only 4 to 8 individuals in each family group, this species has the most diminutive family group of all gorilla species.
Learn more: Mission Africa
27. White-Winged Duck
This native South Asian duck is extremely uncommon and is at grave risk of extinction. After hunting for the white-winged duck and its eggs increased, it was placed on the Red List of Threatened Species. They are found in Malaysia, Myanmar, Vietnam, India, and Thailand.
Learn more: Beauty of Birds
28. Woodpecker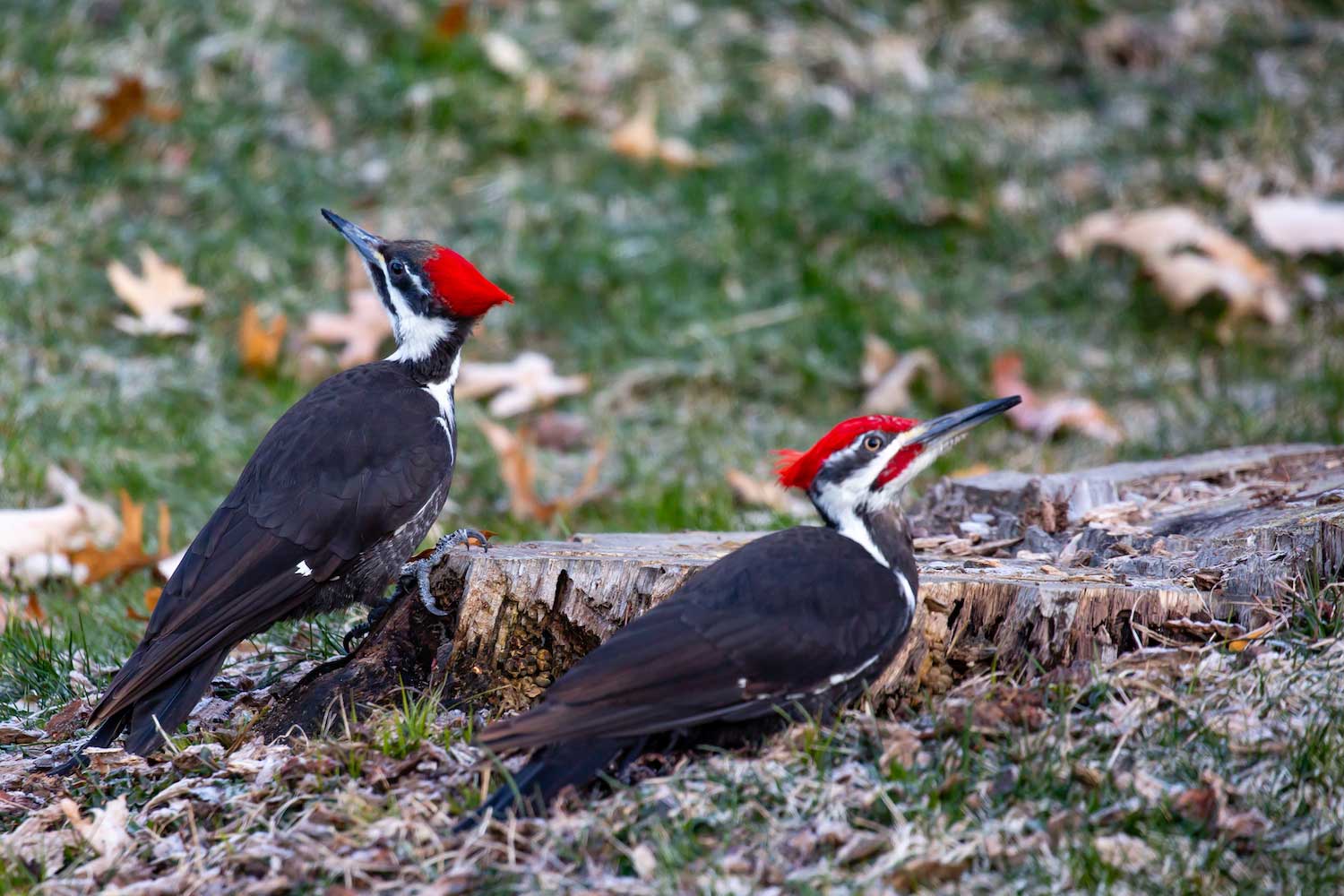 The woodpecker gets its name from its prowess in pecking through the wood. North America and Central America are home to more than 100 different species! In just one second, a woodpecker can peck nearly 20 times! These birds create new holes every year and prefer to live alone.
Learn more: Dickinson Country Conservation Board
29. White-Faced Capuchin
One of the most well-known capuchin species is the white-faced capuchin. They occupy a wide range of habitats; enjoying secondary and deciduous forests and, at times, volcanic foothills and coastal plains. Their primary diet is comprised of an array of fruits and nuts, but they have been known to enjoy invertebrates and small vertebrates as well.
Learn more: Animal Diversity Web
30. Wombat
Wombats are small, yet powerful marsupials that are native to Australia and are also relatives of the koala! Despite their somewhat pleasant appearance, they are extremely vicious. Fun fact: they can run up to 40 km/h- just 7 km slower than the world-record holder, Usain Bolt!
Learn more: Rainforestation Nature Park
All Animals A-Z