We've reached the end of this alphabetic creatures series, finishing with this list of 30 animals that begin with Z! Even the most iconic of Z-creatures make an appearance on this list a few times- did you know there are 3 distinct subspecies of zebras? Or that there are several zebra hybrids that occur both in captivity and the wild? Or that there are more than 10 other species named after them? You're about to learn all that and more!
Zebras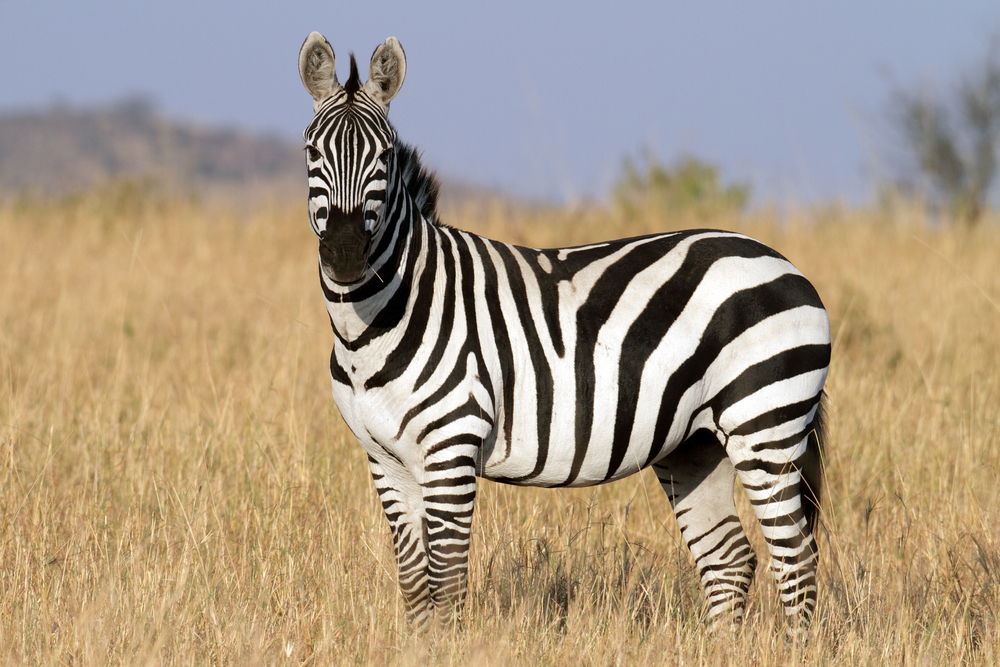 The original! Did you know that zebras can be white with black stripes or black with white stripes? Baby zebras know their moms by these unique patterns. Between their stripes and their powerful kick, these species have fierce defenses against predators.
Learn More: San Diego Zoo
1. Grevy's Zebra
The grevy's zebra is the largest of the three zebra varieties, standing up to 5 feet tall and weighing almost one thousand pounds. Other distinguishing features include thinner stripes and larger ears. While they may not be the fastest animals, their young are running just an hour after birth!
Learn More: African Wildlife Foundation
2. Plains Zebra
The plains zebra is the most common of the zebra varieties; it is native to 15 countries. The Botswana coat of arms even has a picture of the plains zebra included on it! Human agriculture and livestock grazing land threaten this particular subspecies.
Learn More: African Wildlife Foundation
3. Mountain Zebra
The mountain zebra lives in more rugged locations throughout Southern Africa. Their stripes help to reflect the sun, which helps them survive in their arid habitat. The mountain zebra is the smallest of the species and has a straight, short mane.
Learn More: Animalia
4. Zonkey
If you think this animal name sounds a little silly, you wouldn't be alone; it is a mixture of their parents' names: zebra and donkey. A zonkey is the offspring of a male zebra and a female donkey. These hybrid animals have brown-gray bodies with stripes on their bellies or legs.
Learn More: A-Z Animals
5. Zedonk
The opposite of a zonkey is a zedonk! Their parents are a female zebra and a male donkey. They tend to resemble their donkey parents the most. Hybrid animals cannot produce their own offspring, but people continue to breed them as work animals.
Learn More: A-Z Animals
6. Zorse
Similar to the zonkey is the zorse! A zorse is an animal with one donkey and one zebra parent. Zorses vary widely in their appearance due to the sheer number of types of horses that exist. The zebra DNA of a zorse helps to protect it from diseases.
Learn More: A-Z Animals
7. Zebra Shark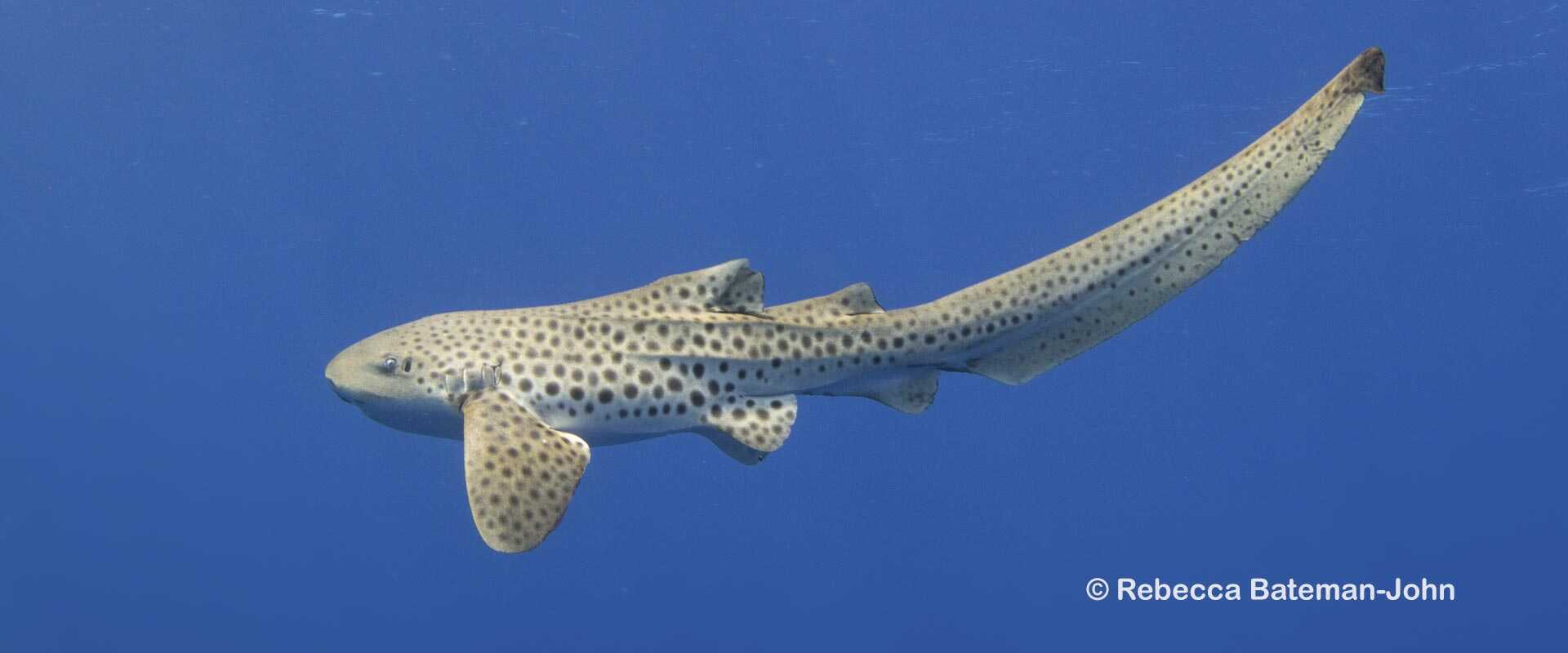 These lazy fellows spend the majority of their life on the ocean floor. You might think their name is a bit of a mistake as zebras don't have spots! However, it is the young of the zebra sharks that have stripes, and their markings change into leopard spots as they mature.
Learn More: Oceana
8. Zebra Snake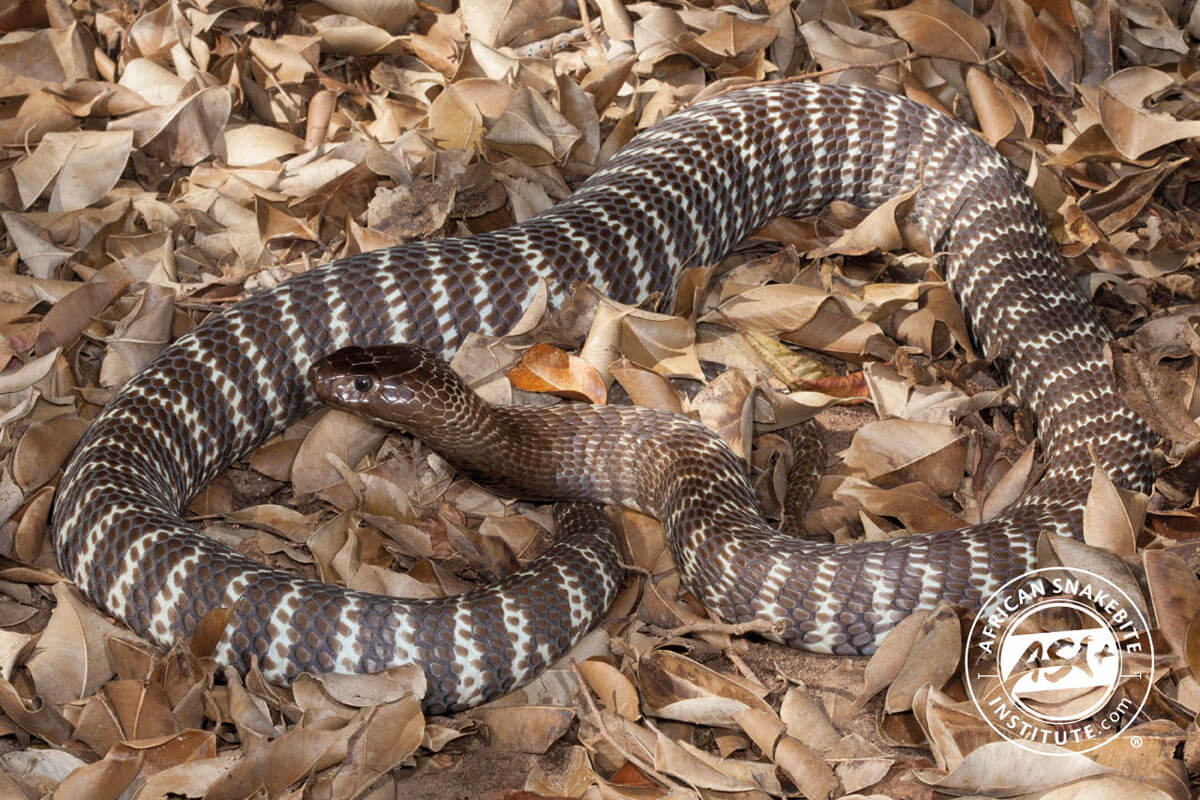 Watch out! The venomous zebra snake is one of the spitting species in the country of Namibia. Those infected with its venom can expect pain, swelling, blisters, permanent damage, and scarring. You'll know to back off if you see it open its hood!
Learn More: African Snake Bite Institute
9. Zebra Finch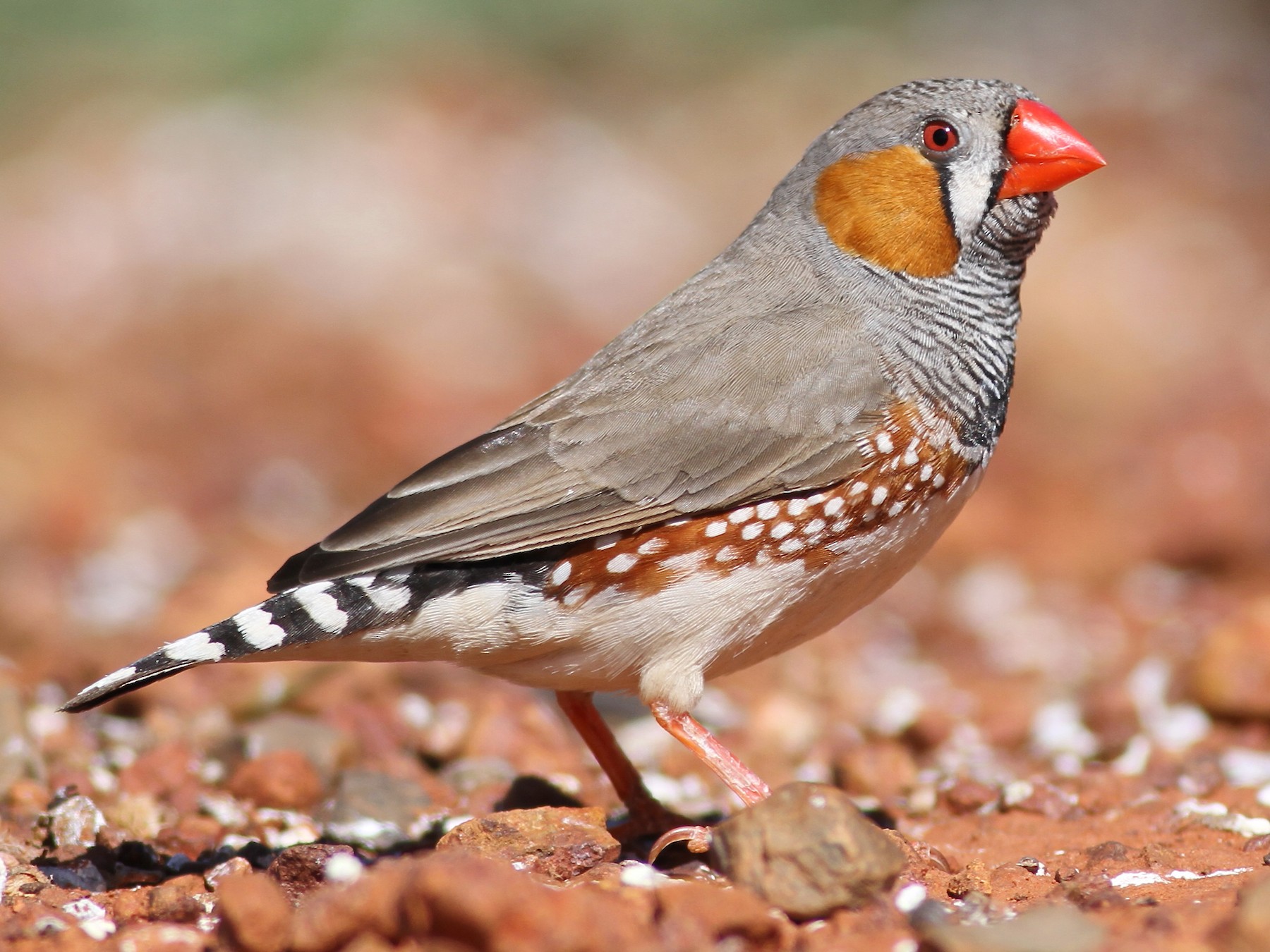 These tiny birds are a popular animal to keep as a pet! While they love to socialize with one another, they are not the friendliest of pet birds. They prefer a lot of space or outdoor enclosures where they can communicate with their wild counterparts.
Learn More: Lafeber Company
10. Zebra Mussels
The zebra mussel is a common example of a highly-invasive species. They attach themselves via strong threads over large areas and can damage the engines of ships. Female zebra mussels are incredible reproducers, which adds to the stress on the aquatic environments they overrun.
Learn More: National Park Service
11. Zebra Pleco
In the wild, these fish live in a tributary of the giant Amazon river. There, dam construction threatens their habitat. The zebra pleco is a highly-prized aquarium fish that some people breed as a part of conservation efforts. However, they can no longer be exported from Brazil.
Learn More: Build Your Aquarium
12. Zebra Duiker
This African animal lives in the rainforests of Liberia. This small antelope is named for its stripes, which it uses as camouflage from predators. These animals also have tough nasal bones that they use to break open fruits and as a protective mechanism.
Learn More: iNaturalist.ca
13. Zebra Seahorse
This striped seahorse lives in the coral reefs off the coast of Australia. Their black and yellowish stripes help them to stay camouflaged among the coral. Like other seahorse cousins, it is the male parent that carries the eggs and releases young from a brood pouch.
Learn More: Fishes of Australia
14. Zebrafish
The zebrafish is a tiny but mighty creature! Zebrafish are prolific breeders- hatching 20-200 offspring on each occasion. Scientists use their embryos, eggs, and larvae to study vertebrate development, as they grow from a single cell to a swimming adult in just 5 days!
Learn More: NIH: National Human Genome Research Institute
15. Zebra Swallowtail Butterfly
One glance is enough to see where this butterfly got its name! It has thick, black and white stripes along its wings, resembling those of its namesake. They lay their eggs on paw leaves, which their caterpillars feed on. Adult butterflies have a comparatively short proboscis.
Learn More: Chesapeake Bay Program
16. Zebra Spider
Zebra spiders are a species of jumping spiders, and they can really leap! Zebra spiders are capable of jumping up to 10 cm- a huge distance for this 7 mm arachnid! When courting a mate, the male spiders display a unique dance that involves waving their arms at the females.
Learn More: The Wildlife Trusts
17. Zebu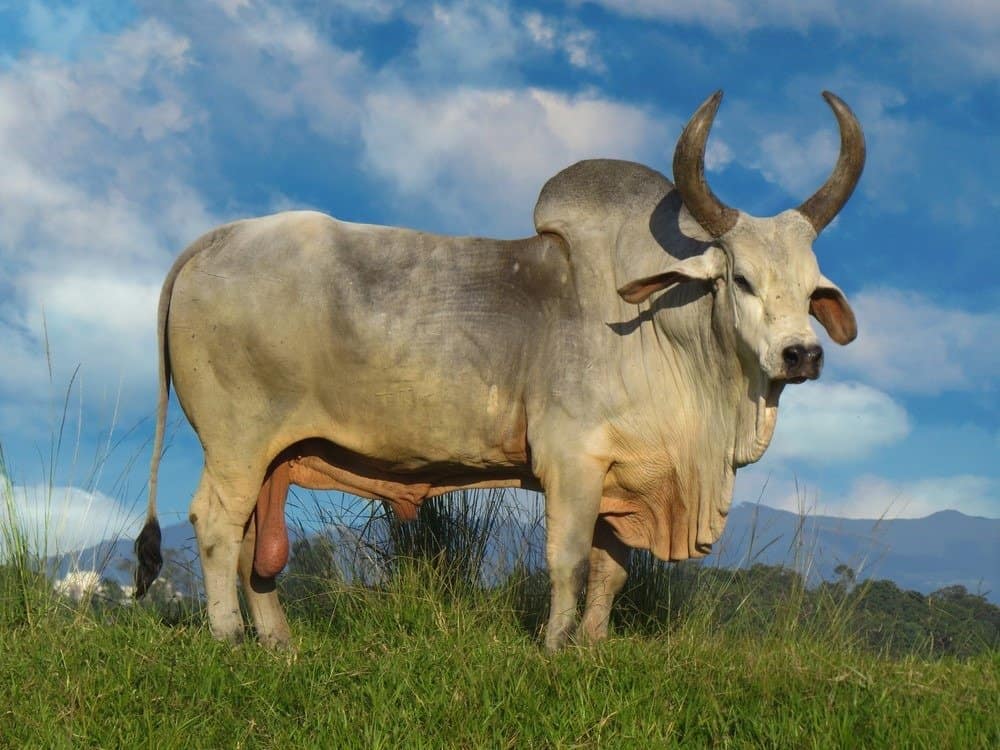 This unusual animal is a type of ox with a distinctive hump on its back. The zebu is an integral part of many cultures across the globe, which use the various parts of its body for meat, dairy products, and instruments. Its hump, in particular, is a delicacy.
Learn More: Alimentarium
18. Zapata Rail
The Zapata rail is a critically endangered species of bird that lives only in the swamplands of Cuba. Due to the short length of its wings, this bird is thought to be flightless. The rail is an elusive creature; scientists have only found one nest since 1927.
Learn More: Animalia
19. Zokor
You can find the almost-blind zokor living underground in Northern Asia. The zokor resembles a mole in appearance and behavior; these animals dig extensive underground tunnels where they live and raise their young. You'll still see them in the winter as zokors do not hibernate!
Learn More: Britannica
20. Zorilla
Also known as the striped polecat, the zorilla is a member of the weasel family living in Southern Africa. They resemble a skunk and spray fluid when threatened; however, the zorilla is the winner when it comes to odor! They are known to be the world's smelliest animals.
Learn More: Kidadl
21. Zenaida Dove
This Caribbean native and the national bird of Anguilla is also known as the turtle dove. This game animal is a cousin of the mourning dove and pigeons. Zenaida doves sometimes visit salt licks which aid in their digestion, strengthen their eggs, and fortify their "milk" for their young.
Learn More: iNaturalist
22. Zone-Tailed Pigeon
This bird has brightly-colored, distinguishing markings along its body; its coloring ranges from gray to bronze, and emerald green to pink. Males are distinguished from females by eyelid color: males have red eyelids, while females have yellow-orange. The zone-tailed pigeon is native only to a mountainous region of the Philippines.
Learn More: Earth.com
23. Zoea (crab larvae)
Zoea is the scientific name for the larvae of crustaceans, like crabs and lobsters. Plankton is made up of these tiny creatures. They differ from the later phases of crustacean development by the use of thoracic appendages for movement.
Learn More: Amateur Entomologists Society
24. Zig-Zag Eel
Another misnomer- this eel is not truly an eel. In fact, the zig-zag eel is a long fish that is often kept in freshwater aquariums. Zig-zag eels will bury themselves in the substrate at the bottom of enclosures, but may also try to launch themselves entirely out of their tanks!
Learn More: LiveAquaria
25. Zig-Zag Salamander
This colorful little amphibian is marked by an orange zig-zag pattern down the length of its body. These avid hunters love to eat the spiders and insects found in their leaf-litter environment. There are two almost-identical species of zig-zag salamanders only distinguishable via genetic analysis.
Learn More: Tennessee Wildlife Resources Agency
26. Zeta Trout
The Zeta trout is another elusive species endemic to a single location: the Zeta and Moraca Rivers of Montenegro. They tend to hide in deep pools; however, not even their sneaky nature can help prevent the impact of human encroachment on this species. Dams threaten their existence in this area.
Learn More: Research Gate
27. Zamurito
The zamurito is a whiskered catfish that swim the waters of the Amazon River Basin. Like many relatives, it lurks near the bottom of the water to feed. This fish is a bit of a scavenger, as it often tries to steal fish already caught by fishermen!
Learn More: Fish Angler
28. Zingel zingel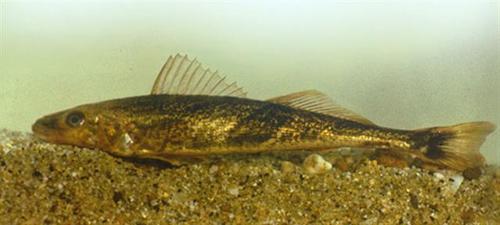 The common zingel lives in the waters of Southeastern Europe, where they prefer the fastest-moving parts of streams and rivers. The common zingel lays thousands of eggs that scientists find attached to pieces of gravel. Zingel zingel is its scientific name!
Learn More: iNaturalist
29. Zeren
This migratory gazelle lives in the steppe habitats of China, Mongolia, and Russia. Also known as the Mongolian gazelle, the zeren has interesting markings and distinctive features; on its rump, it has a white, heart-shaped patch of fur. Males develop a large growth on their throats during the breeding season which is thought to help attract a mate.
Learn More: Ultimate Ungulate
30. Gray Zorro
The gray zorro is a South American species of canine also known as the chilla or gray fox (zorro means fox in Spanish). However, this animal is actually unrelated to foxes as we know them and is more like a coyote!