There are many anti-tobacco activities for middle school students you can engage in to discourage smoking amongst your students. Middle Schoolers are at an age where they want to imitate many things adults do like smoking and drinking. However, these activities are not good for people their age and have many harmful effects on their health. Adolescent tobacco use and access to tobacco need to be eliminated and here are some practical ways to get your preteens involved.
1. Class Video Time
Have the students watch different videos and movies about lifetime smoking and its harmful effects on their health. Have them watch how it affects professionals and study the evidence on behavior change. By watching these videos, they'll be further dismayed by adolescent tobacco use.
Learn more: Soccer Stories Oh My Goal
2. DIY Postcard Class
Get the kids together, and get creative with many anti-smoking postcards to send out to different people. You increase anti-tobacco information with this activity and raise awareness about the influences of peers and their impact on smoking reduction. Here's how to make some creative postcards.
Learn more: Shemi Dixon
3. Vape Cloud 101
Bring a diagram to the class displaying the different compositions of vape smoke and image of smokers. Explain the danger the smoker puts himself in by using a tobacco product. Introduce vaping's effects on the body and the industry.
Learn more: Institute of Human Anatomy
4. Saying NO
Have the students think up different ways to say no to smoking. The influences of peers are a major push for adolescent tobacco use, and teaching kids how to refuse unhealthy practices is a good step in curbing this adolescent vice.
Learn more: The Learnings of Life
5. Kick Butt
Take the children out to clean the streets and pick up cigarette butts to show the environmental effects of smoking. Have them gather the butts in trash bags for disposal. Counter the positive images of smokers in cigarette ads by showing people the bad environmental conditions caused by smokers.
Learn more: Positron Science
6. Fatal Figures
Teach your kids they shouldn't be smoking by showing them alarming statistics. Have your students create a visual aid with ample evidence to show the alarming numbers of adolescent smoking leading to death. Break down norms about tobacco use and spread more messages about lifetime smoking and its effects on smokers with this.
Learn more: Data Popular
7. Petition Signing
This is of the youth anti-tobacco activities that seek to have your middle schoolers persuade legislation. Get your middle school students to sign petitions to reduce cigarette ads and reduce laxness about smoking laws like this.
Learn more: Environment America
8. Anatomy & Smoking Demonstration
The students create visual aids showing the health effects of smoking on different parts of the body. They'll show different pictures and edits of the anatomy depicting the effects of smoking. This activity will cause an increase in smoker image correction and a fight back against cigarette ads.
Learn more: TED-Ed
9. Addiction 101
Compare the meanings of wants, needs, and addiction to gain a better grasp on peer influence on adolescent smoking addiction. This is one of the youth anti-tobacco activities that expose kids to the road of addiction. Identify those who qualify as susceptible students and those who are non-susceptible students.
Learn more: World Science Festival
10. Anti-Tobacco Roleplay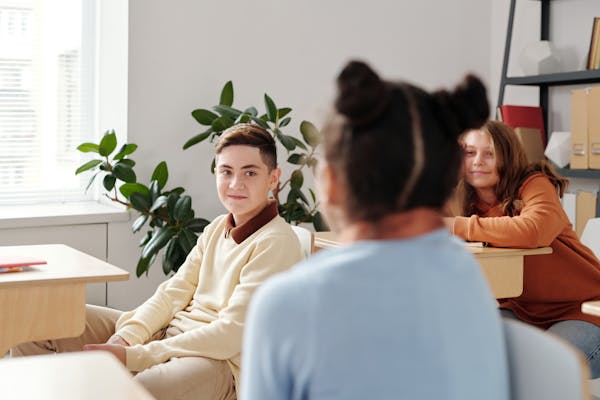 Get peers to roleplay as families with smokers. Highlight the efficacy of family communication with actual smoking onset, the difference in effects, and the evidence for behavior change in family norms. They could also roleplay as bosses in cigarette companies and discuss cigarette ads.
11. Cups-In-A-Fence
This anti-tobacco activity sends out a strong message. Creatively advocate putting an end to adolescent tobacco use and its larger effects on people, peers, and the environment. Dissuade each smoker from continuing their tobacco use by seeing how the kids feel about it. Here's one example of this activity.
Learn more: KHS 416
12. Refusal Wheel
One practical anti-tobacco activity to encourage middle schoolers to say no to peer pressure is to create a DIY wheel of refusal for the different ways of saying no. Send your class messages about tobacco use and why access to tobacco must be limited. Here's how to make yours.
Learn more: Viy Fabregas
13. Cigarette Recipes
Take cigarettes to class and dissect them for a more vivid demonstration that cigarette ads don't show. Show the kids the chemical components of a cigarette and their harmful effects on the body. Eighth-grade students and peers will learn the health effects of tobacco use and reduce laxness about smoking by learning what's in each cigarette.
Learn more: The AME Food Safety Show
14. Two Truth and A Lie Game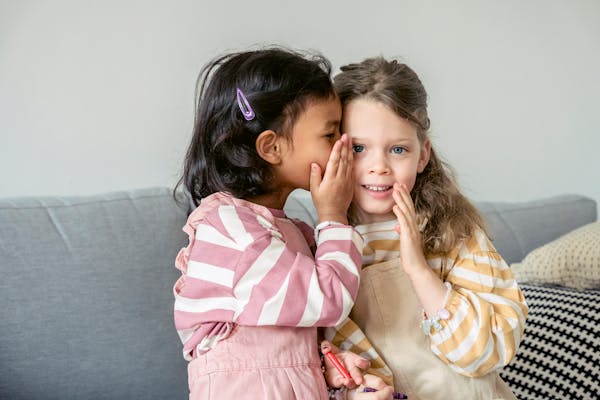 This is another youth anti-tobacco activity that is fun and meaningful. Bring up two facts about tobacco use and one lie. Make sure they're as outrageous as possible and ask learners to identify the lie.
15. MCQ Quiz
Team up with the students and ask them multiple-choice questions on cigarettes as you explain the impact smoking has on society. Cook up questions about the smaller & larger effects of spreading negative messages about lifetime smoking and restricting positive images of smokers. Teach them the importance of tobacco control by stimulating their minds with different quizzes.
Learn more: Heart Lake Literacy
16. Anti-Smoking Experiments
Encourage your eighth-grade students to understand the impact on students and how smoking affects them. Get your experiment kit out and try different experiments to ascertain the difference in effects of inhaling several forms of this drug. Watch this.
Learn more: Magic Trick Guru
17. Geography Discussions
Go around the world in your very own classroom. With the help of a world map and sticky notes, discuss interventions that students are aware of as well as the different treatments for adolescent tobacco use. Discuss the attrition effects of tobacco use and condition effects for susceptibility across different populations. This discussion is sure to get heated so buckle up!
Learn more: Country Tussle
18. Opinion Polls
Widen the kids' minds and reach by conducting different surveys. Have them talk to all sorts of students about different intervention strategies that students would propose to curb smoking. Have them talk to different sample populations to seek out different opinions and record their findings. Here's how
Learn more: Education Services Australia
19. Anti-Cigarette Mosaic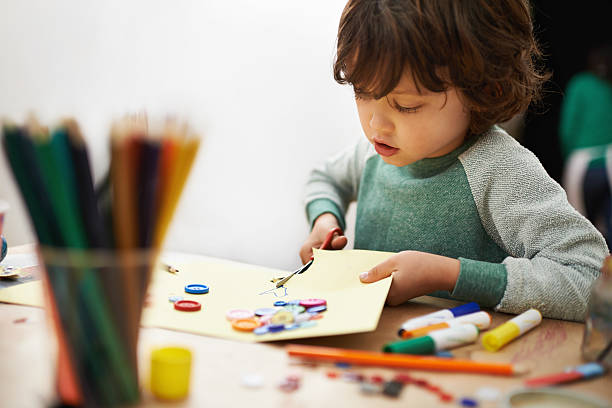 Get your students to send a message to the tobacco industry with these youth anti-tobacco activities. Cut up cigarette ads into confetti size pieces and get some glue. Have students create anti-consumption messaging through art.
20. Essay Writing
Channel the kids' passion into the written word. Get them to do research about smoking and how it affects families, family norms, behavior, and other societal factors. They can present their essay once complete- pairing it with a poster for more impact! Here's how.
Learn more: Study for Childs
21. Debate Sessions
Debate sessions never fail to engage everyone present. The kids could argue on the larger effects of the phenomenon, differences in effects, or different ways of intervention for adolescent smoking. Design a fake podium for a little humor and get them arguing with ample evidence, in an organized way.
Learn more: IES Galileo
22. Anti-Smoking Collages
Have learners make their own anti-smoking collages from different pictures. They could create themed boards like to display around the school or their local neighborhood. Spread a visual message about smoking with this mural against smoking.
Learn more: Leon Rainbow
23. Addiction Simulations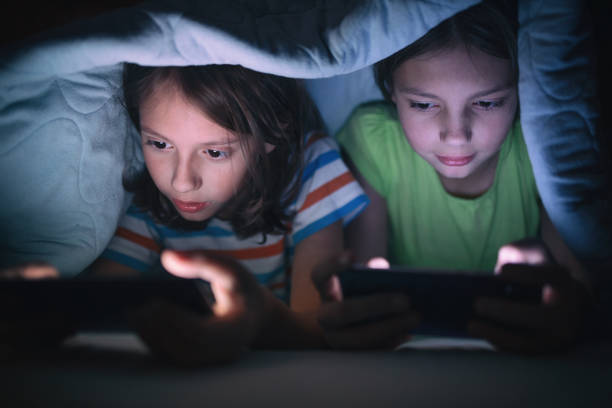 Get your students to stay away from their phones for at least a week, and use other things to complete their tasks and entertain themselves. This helps to curb addiction and understand a bit of what addiction withdrawals feel like.
24. Before/After Photos
Show kids pictures of the before and after of smokers who have decided to quit. Explain the reasons why there are so many changes the person goes through due to nicotine use. Ensure you explain how nicotine affects its users and why they need to stay away.
25. Educational Drama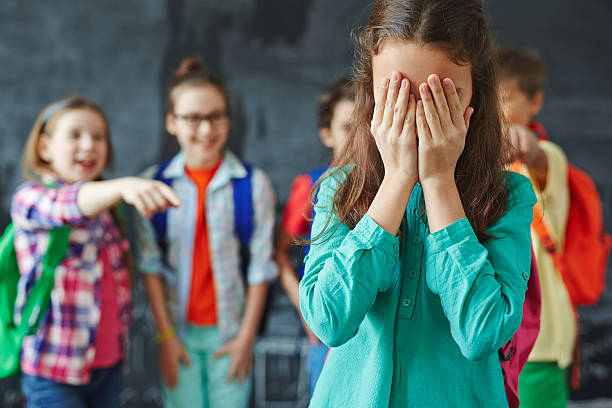 Put together a class play with any focal points the kids suggest. Have them play different roles in production and acting. Help them include key points like the legislative impact of smoking, the evidence for behavior change with intervention, and so on. This activity sends an important message out to the public, peers, and families.