Despite the colder weather, Fall brings many of my favorite things, such as pumpkins, Halloween, and apples. Fall is the perfect time of year for teaching about all things apple. Your kids will love these preschool apple-themed activities. They'll learn about different types of apples and practice math and literacy skills with these fun apple activities. Get ready for some fun with these fun fall activities.
1. Ten Apples Up on Top by Dr. Seuss
Dr. Seuss's books always entertain youngsters. This one is a great opener for an apple unit and lends itself to many different activities. Kids love counting along as they read as well. Kick off apple season with this fun book.
Learn more: Amazon
2. Printable Apple Counting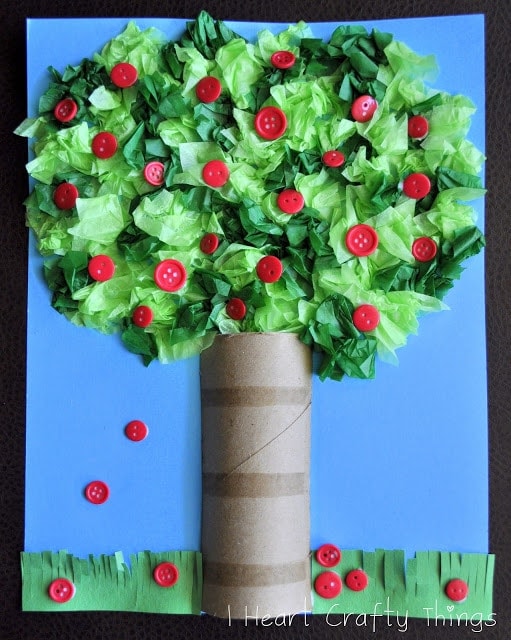 I adore this apple craft. Kids can do this using all apple colors and add as many or few as they'd like. Gluing on the pieces of tissue paper takes a great deal of time, so I would set aside plenty of time to assemble them.
Learn more: I Heart Crafty Things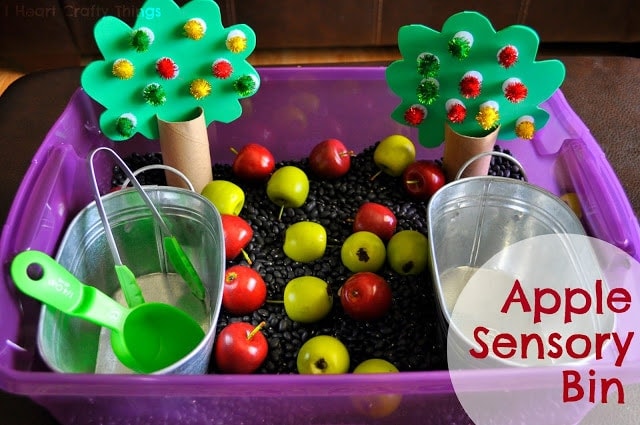 Sensory bins are fun for many kids. This one uses little apple manipulatives and apple seeds to enhance the experience. Use whatever small tools you have to help develop motor skills while kids dig for the fallen apples. This is a great activity for toddlers to school-age children.
Learn more: I Heart Crafty Things
Colored stickers make this activity fun. Preschool kids get to practice color matching and fine motor skills while placing the sticker on the correct apple. Once the apples are covered, hang them up to decorate the room.
Learn more: Busy Toddler
Slime is preferred by some kids over play dough and is kind of like a science experiment. This recipe leaves kids with fun slime that smells like freshly baked apple pie. It makes the slime a little better for those of us that don't like it.
Learn more: Preschool Play and Learn
These apple counters are adorable. Kids have to find numbers and pick the apples. It can be played like a game, using dice to encourage counting the dots and then finding the corresponding number.
Learn more: The Mama Workshop
27. Parts of an Apple Song
When you are teaching the parts of an apple, a song is perfect for teaching preschoolers. It's the perfect addition to your apple science lessons and will help them remember the parts of an apple. Make sure you make this photo into a chart for them to follow as well.
Learn more: Primary Theme Park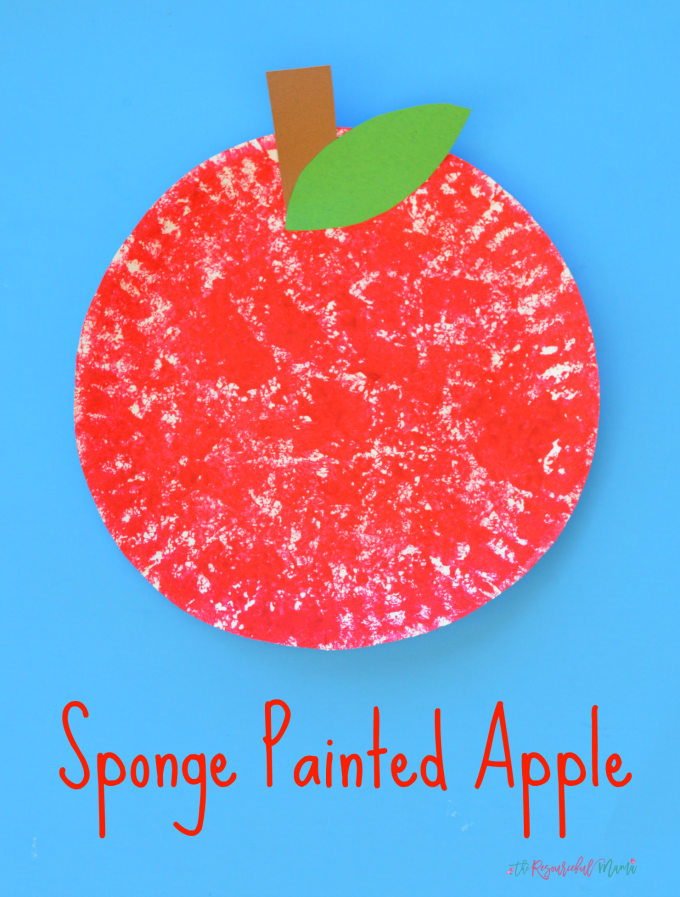 This apple art activity is sure to please. Kids can paint their apples any color they choose and sponge painting is a fun idea. They'll also discover that they don't always need a paintbrush to paint.
Learn more: The Resourceful Mama
29. Apple Graphing Activity
Kids take turn spinning and tallying up which color they land on until they fill up their whole chart with 3D apples made from play dough. This multi-sensory apple math activity will entertain your students without a doubt.
Learn more: Playdough to Plato
30. Letter A Apple Sorting
Apple-themed literacy activities, such as this one, are just what you need this fall. Everything here is printable and I recommend laminating as well. Then kids can practice sorting the upper and lower case letters repeatedly.
Learn more: From ABCs to ACTs