Grab a coat and get ready to embark on a frosty adventure as we explore the fascinating world of arctic animals! The Arctic region is home to a wide variety of unique and captivating creatures, and by engaging your little learners in these arctic animal activities, you'll spark their curiosity, promote hands-on learning, and cultivate a love for the natural world. So, bundle up and be transported to the icy wonderland of the Arctic!
1. Arctic Animal Sensory Play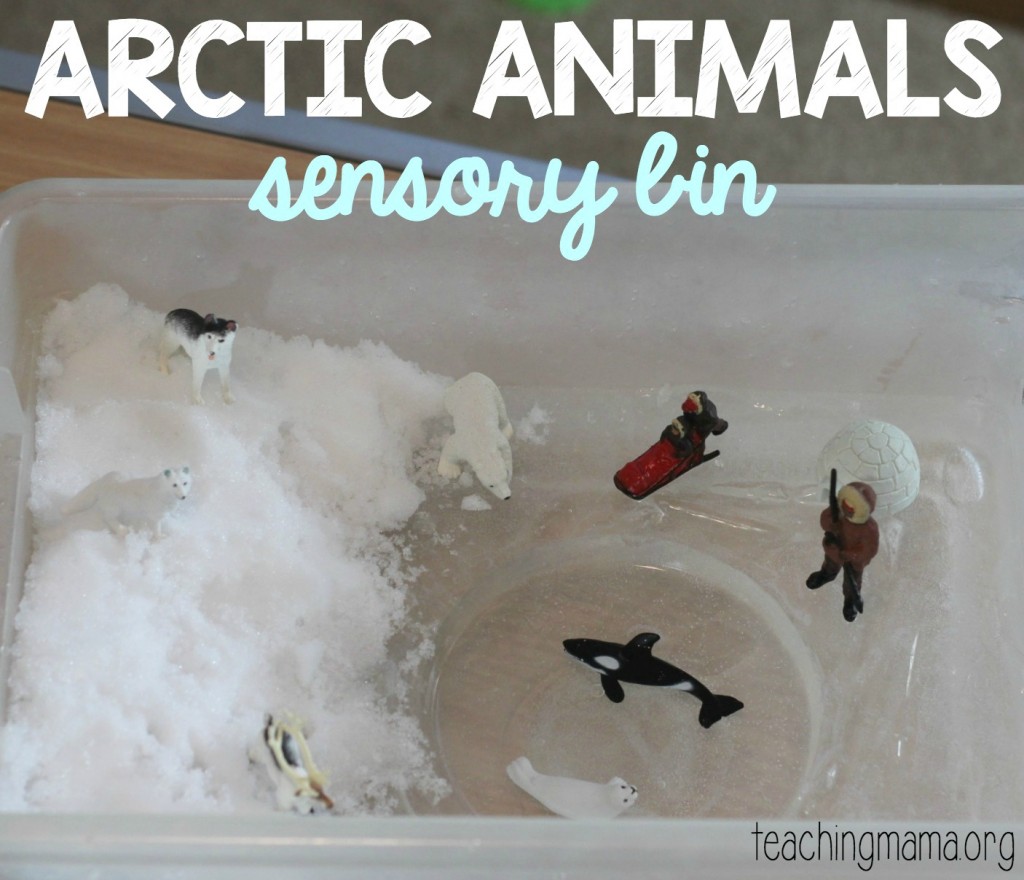 Set up a sensory station with materials like cotton balls, fake snow, and ice cubes. Let your kids feel the different textures, experiment with temperatures, and engage in imaginative play. They'll love getting their hands chilly and discovering the wonders of the Arctic.
Learn More: Teaching Mama
2. Polar Bear Paw Prints
Bring polar bears to life with an arty activity! Dip your students' hands or feet in white paint and have them make pawprints on blue construction paper. Once the prints dry, encourage them to add eyes, a nose, and other details to complete their adorable polar bear artwork.
Learn More: WWF
3. Arctic Animal Alphabet Game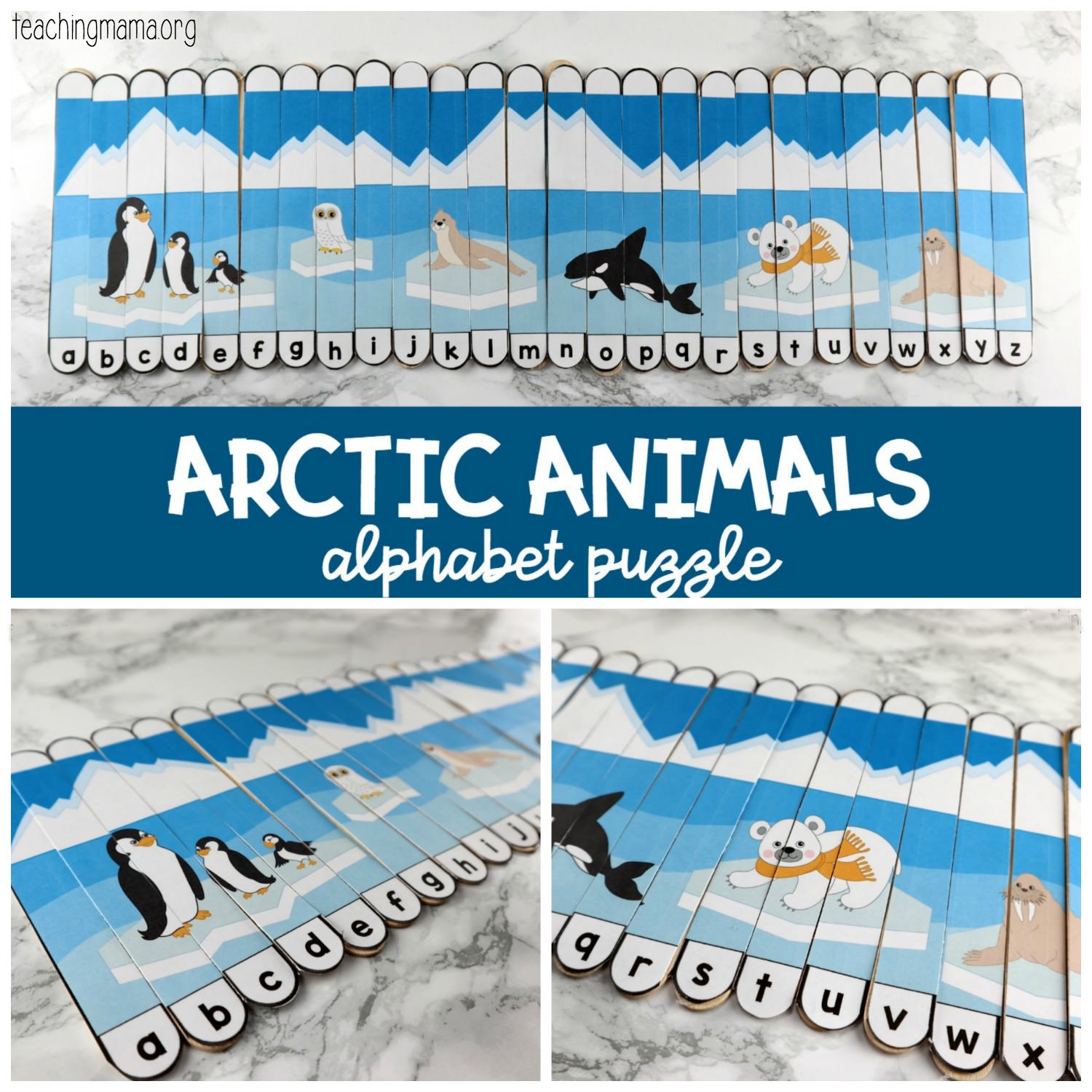 This is a playful way to reinforce letter recognition and expand your kiddos' vocabulary. Create flashcards featuring different arctic animals and their names. Encourage your children to identify the letters, match them to the corresponding animal, and practice saying the names aloud.
Learn More: Teaching Mama
4. Iceberg Counting Challenge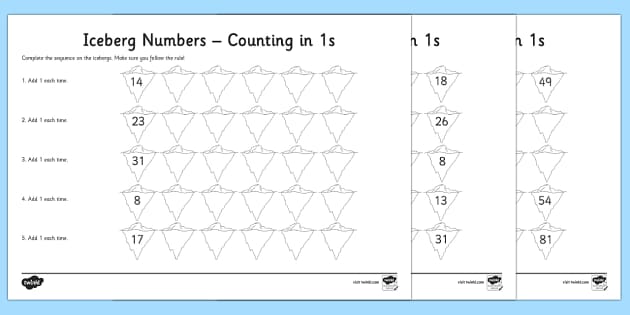 Let's practice counting with a chilly twist! Cut out iceberg shapes from white paper and write numbers on each one. Scatter them around the room and challenge your learners to find them, count the dots, or identify the written numbers.
Learn More: Twinkl
5. Arctic Animal Freeze Dance
Get those little feet moving with an energetic animal freeze dance party! Play some upbeat music and invite your students to dance like arctic animals. When the music stops, they must freeze in their animal poses. What a fantastic way to enhance their gross motor skills!
Learn More: YouTube
6. Arctic Animal Habitat Diorama
Let's create a mini Arctic animal habitat! Supply a shoebox, construction paper, cotton balls, and toy Arctic animals. Encourage your learners to then design and decorate the inside of the shoebox so that it resembles the Arctic environment. They can use construction paper to make icy caves or snow-covered hills, and the cotton balls can represent snow. Then, let them arrange the toy animals in their habitat.
Learn More: YouTube
7. Arctic Animal Sorting Game
Engage your preschoolers in a sorting game to learn about the vast array of animals that survive in the Arctic. Prepare picture cards of various arctic animals and make two signs: "Arctic" and "Not Arctic." Then, display a picture card, and have them decide whether it belongs in the Arctic or not. Afterward, move into a discussion about the characteristics that make an animal suitable for the Arctic habitat.
Learn More: Teachers Pay Teachers
8. Seal Balancing Act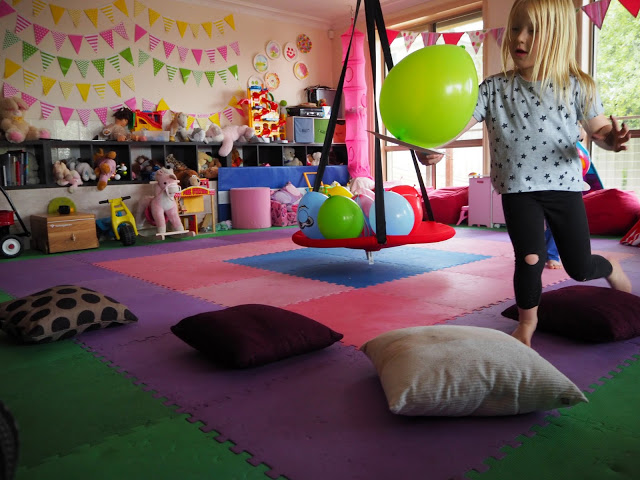 Challenge your learners to improve their balancing skills with this fun activity! Create an obstacle course using cushions, mats, and pillows. Instruct your learners to navigate the course by walking or crawling while balancing a small toy on their backs or bodies; just like a seal balancing a ball.
Learn More: Fitness 365
9. Penguin Waddle Relay
Get your preschoolers moving with a fun penguin waddle relay race! Divide your class into two teams and designate a start and finish line. Instruct each team to waddle, one member at a time, like penguins from start to finish. The team that completes the relay first wins!
Learn More: Fumbling Through Parenthood
10. Arctic Animal Yoga
Introduce your little ones to the wonders of yoga through arctic animal poses. Guide them through different yoga poses inspired by arctic animals such as the polar bear, penguin, or seal. Encourage them to imitate the animals' movements and hold the poses for a few breaths.
Learn More: Mad Mimi
11. Arctic Animal I Spy
Let's play a thrilling game of Arctic Animal I Spy! Create a sensory bin filled with shredded white paper or cotton balls and hide small figurines within the bin. Then, let your learners have at it; searching for hidden animals using their sense of touch. As they find each animal, have them identify and name it. Bonus points for being able to share an interesting fact about the identified animal!
Learn More: Gift of Curiosity
12. Melting Ice Excavation
Get ready for a cool science experiment with a melting ice excavation! Fill a container with water, place arctic animal figurines inside, and freeze it overnight. The next day, equip your students with salt, warm water, and small brushes to melt the ice and free the animals. As they work, discuss the concept of melting and the effects of temperature on ice.
Learn More: Mamas Must Haves
13. Arctic Animal Movement Game
Let's get active and mimic the movements of Arctic animals! Create movement cards with pictures or illustrations of arctic animals and their corresponding actions. For example, a card may depict a seal swimming or a polar bear walking on ice. Shuffle the cards and have your students pick one at a time; imitating the movement depicted.
Learn More: Gift of Curiosity
14. Arctic Animal Storytelling
Unleash your preschoolers' imaginations with Arctic animal storytelling. Provide a variety of arctic animal puppets or stuffed toys and have your littles take turns narrating stories about the animals. Encourage them to include details about the animals' habitats, behaviors, and interactions.
Learn More: Pocket of Preschool
15. Arctic Animal Puzzles
Engage your preschoolers with Arctic animal puzzles! Provide a variety of puzzles featuring arctic animals; varying in difficulty according to their age and skill level. As they piece the puzzles together, discuss the animals' characteristics, names, and habitats.
Learn More: Pre-K Printable Fun
16. Arctic Animal Science Center
This immersive activity fosters scientific inquiry, critical thinking, and curiosity. Transform your classroom into an Arctic animal science center! Set up different stations where children can engage in hands-on experiments and observations related to arctic animals. For example, they can explore animal tracks using playdough, examine arctic animal artifacts, or compare different types of fur and feathers.
Learn More: Pocket of Preschool
17. Arctic Animal Alphabet Hunt
Embark on an Arctic animal alphabet hunt! Create letter cards with both uppercase and lowercase letters; each featuring an arctic animal. Scatter the cards around the classroom or outdoor area. and challenge your students to find the cards and match each letter with its corresponding animal.
Learn More: No Stress Homeschooling
18. Arctic Animal Puppet Show
Let's put on an Arctic animal puppet show! Provide Arctic animal finger puppets or hand puppets and let your learners create a story or play about the animals' adventures in the Arctic. Encourage them to use their imagination, incorporate facts about the animals, and practice cooperation and communication skills.
Learn More: I Heart Crafty Things
19. Arctic Animal Shadow Puppets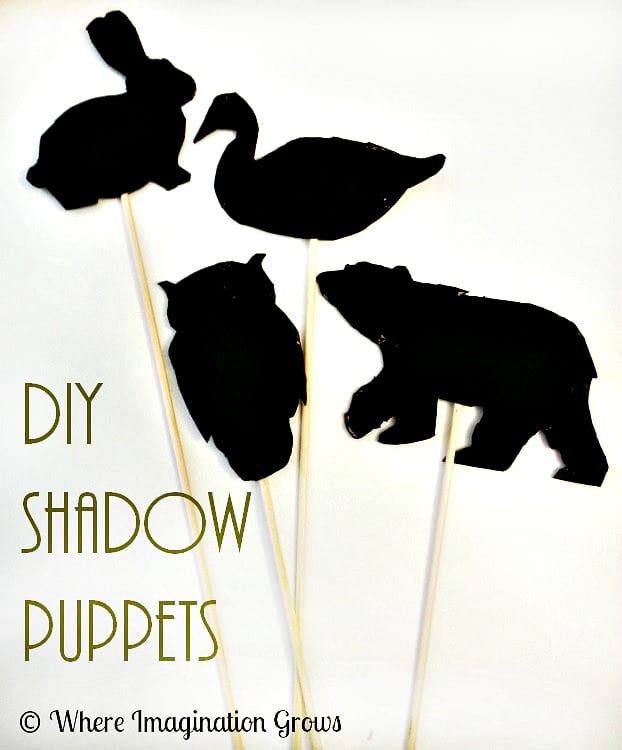 Let's change up the last activity ever so slightly! Using black construction paper, help your learners cut out different arctic animal shapes such as polar bears, penguins, and seals, and attach the shapes to craft sticks. Turn off the lights, set up a light source, and let your littles host a shadow show with their puppets.
Learn More: Where Imagination Grows