There's something magical about evoking wonder and curiosity in young learners by exploring other cultures in the classroom. Most preschoolers probably know their family, street, school, and other places around town, but not much about different traditions and ways of life. So showing them the world through crafts, videos, books, songs, and food makes for a rewarding, fun experience for all. Not sure where to start? No worries. Find 15 around-the-world activities for preschool below!
1. Organize a show and tell
Ask your students to act out, show, or bring an item representing their background and culture. For example, some students might not have access to resources related to their heritage. In this case, it might be a good idea for them to discuss a place they hope to visit in the future.
Learn More: Youtube
Get crafty by creating paper hats depicting different cultures and holidays, such as a toque for winter in Canada or a St. Patrick's Day top hat. Assign each student a different hat to color and design!
Learn More: First Pallete
3. Read multicultural stories
Invite your students to travel from their classroom to another country through the most enchanting form of transportation of all: books. There's no better way to introduce them to different ways of life, culture, traditions, and people abroad than stories!
Learn More: Growing Book by Book
4. Taste food from abroad
Imagine the smells and tastes swirling off books from abroad before bringing a few recipes to life in the classroom. Mexican food, anyone?
Learn More: Pinterest
5. Try games from around the world
Looking for a fun multicultural game? Try the United Kingdom's version of the North American classic "Hot Potato": Pass the Parcel. All you need is a prize covered in layers of wrapping paper, music, and willing participants!
Learn More: Camp
Get your students to think about children around the world. Who have they read about in books? Who have they seen in movies? This activity requires you to print templates with different skin tones. Then provide the students with play dough, beads, string, etc., and have them decorate their play dough mats (or dolls, for a nicer phrase).
Learn More: Pickle Bums
Introduce a folk tale from abroad to your students and reenact it through a class play! If you have permission to do so, you could even create a film and host a movie night for parents and kids.
Learn More: World of Tales
Including a crafty passport in your around-the-world preschool activities adds a sprinkle of reality to the "abroad" experience for your students. For example, you could have them create a passport, then include brief reflections—with your guidance—on what they saw and liked about that place! Don't forget to include stickers as stamps to mark the countries they've experienced.
Learn More: Make and Takes
Introduce an iconic structure or landmark by bringing in a postcard from "a friend" abroad. Then, ask your students to create their postcards and draw something beautiful in their life that they want to share with their new "friend" abroad.
Learn More: Two Mama Bears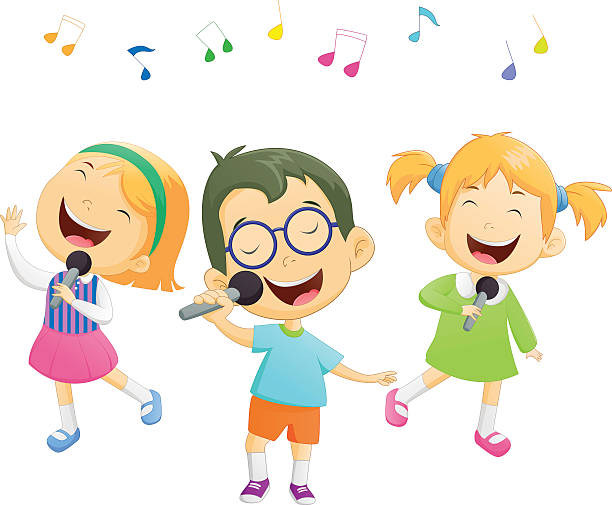 Sing or dance to a song from overseas! Learning a new song is an engaging way to give your preschoolers a glimpse of another culture, whether through hearing a different language or seeing a video that shares a dance or way of life.
Learn More: AU Pair In America
What's one thing most kids love to obsess over? Animals. Introduce them to animals roaming other countries by having them create crafts using popsicle sticks, paper cups, paper bags, or, you know, regular paper.
Learn More: Kids Activities Blog
The most popular sport in the world is soccer, but some kids abroad can't afford or source a ball. So what do they do? Get creative. Work with your class to create a DIY soccer ball via centers or as a class project that has everyone collecting the materials.
Learn More: World Vision
13. Create Christmas decorations
Show your students different Christmas and holiday decorations from around the world through constructing various arts and crafts, like the apple ornaments hailing from France.
Learn More: Camp
Step into character and take on the role of Ms. Fizzle from Magic School Bus as you steer your kids into an epic travel day experience. You're the flight attendant, the children need their passports, and you're about to fly to a new country! Kenya? Sure. Show a video of Kenya, then have the students share what they liked!
Learn More: Youtube
Get your kids familiar with the map and geography by asking them to color it in. Then, you could use the map to help them build connections between their heritage and the countries they visit in class.
Learn More: Pinterest