Looking for something fun to do with your elementary-aged children or students? There are so many ways to keep kids engaged, and one of the best is doing arts and crafts. Making crafts is a great way for students to keep their hands and minds busy, and they end up with a beautiful project that they (and you) can be proud of. Check out the list of arts and crafts activity books below to see what you can do in school or at home.
Celebrate the holiday season by creating cute elves by cutting paper. This is sure to land your kids on the nice list!
Learn More: Amazon
2. Christmas Reusable Stickers
Have a smaller little helper? Give them this book of stickers to spread some holiday cheer, and the best part is they are reusable for years to come.
Learn More: Amazon
Does your child want a furry friend of their own, but is not ready to make the commitment yet? Have them create these fun pipe cleaner replicas of the cutest pets.
Learn More: Amazon
Learn the ancient Japanese art of origami and make some cute friends to display or give as gifts that people will never forget.
Learn More: Amazon
Prefer cutting to folding? This activity guide walks kids through cutting out and creating their favorite animals.
Learn More: Amazon
6. Dinosaur Dot Marker Coloring Activity Book
Your child will rawr with joy when you give them this activity book and their very own dot markers. Young kids can practice their motor skills while creating cute, non-scary dinosaurs.
Learn More: Amazon
7. Unicorn Cut and Color Activity Book
You don't have to go to the salon to get this cut and color! This activity is designed for younger children to cut out and color their very own unicorns.
Learn More: Amazon
8. Firetruck Cut and Color Activity Book
Unicorns not their style? Give them this firetruck activity instead and let them save the day.
Learn More: Amazon
9. Create Your Own Paper Town
Be like John Green and make your own paper town. This arts and crafts project walks kids through making a little community made out of paper.
Learn More: Amazon
Your child's paper town needs paper cars for people to get around! This activity allows them to design their dream car through folding and coloring.
Learn More: Amazon
Keep the cold weather outside and the beauty of winter inside with this snowflake craft project. Kids can choose from 28 templates to make a beautiful storm of paper snowflakes.
Learn More: Amazon
12. Stitch and String Lab for Kids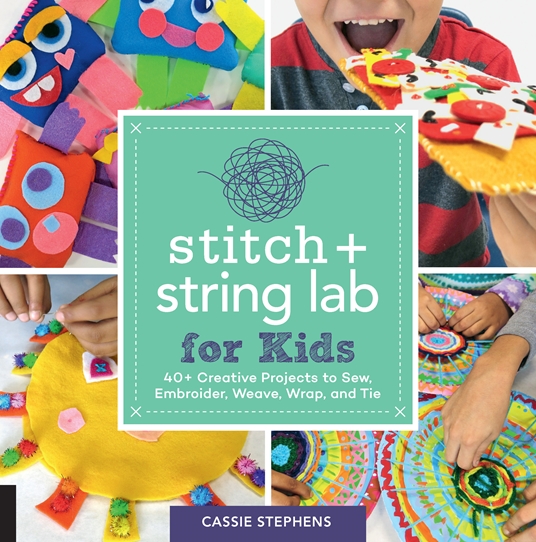 Have your child make something they can wear or sleep under with this guide on fabric-based arts and crafts. The book includes tutorials on sewing, weaving, and other crafts that can be done with fabric for the practical kid (or fashionista) of your life.
Learn More: Amazon
13. Friendship Bracelet Making
Your kids are making friends and they want to show the world! Give them this activity kit with colors and accessories to make friendship bracelets they will never take off.
Learn More: Amazon
14. Glow in the Dark Lantern Craft
Is your child afraid of the dark, but doesn't want just any old nightlight? Let them make these glow-in-the-dark lanterns that are pretty and comforting.
Learn More: Amazon
Painting and Drawing Crafts
Enjoy drawing and painting a variety of designs, designed by someone who knows best - an actual elementary art teacher! The designs range from easy to difficult, so anyone can partake, no matter their level of expertise.
Learn More: Amazon
16. Drawing Workshop for Kids
Have a child that wants more guidance when learning how to draw? This is the perfect gift to get them started or push their skills even further.
Learn More: Amazon
17. Learn to Draw... Animals
Does your child have a favorite animal and want to draw them over and over again? Let them work through this book and they will be drawing Spot in no time!
Learn More: Amazon
18. Learn to Draw Your Favorite Disney and Pixar Characters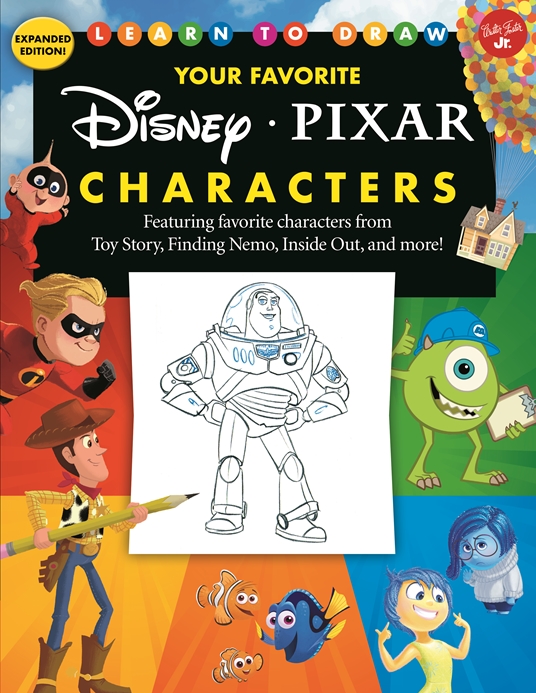 Calling all future Imagineers! It's time to pick up your pencil and learn how to draw these timeless characters from the people who dreamed them up.
Learn More: Amazon
19. A Coloring Book for Preschool Children
Is your child a drawing fiend and you can't keep up? Buy this book with 50 XL drawings and they will never get bored - until you have to buy the next one.
Learn More: Amazon
This book is designed for older elementary children to learn how to draw everyday things from donuts to tigers. It offers step-by-step guides and examples so that anyone can draw the tiger/donut of their dreams.
Learn More: Amazon
An even larger book of drawing guides for the budding artist. This book has over 250 tutorials on how to draw things from animals to race cars.
Learn More: Amazon
22. Figure Drawing for Kids
Ready to move on from dogs and spaceships? This book teaches students how to draw real-life images of people so well it could be a photograph.
Learn More: Amazon
23. Valentine's Day Coloring Book
Let your child express their love for you and others with this coloring book designed just for them.
Learn More: Amazon
24. Back to School Coloring Book
Back-to-school season can be a stressful time, but this book will help your child relax through stress-relieving coloring.
Learn More: Amazon
Speaking of back to school, nothing is better than having a long relaxing summer to take a break from it all. Enjoy an easy summer of coloring when you get your child this book.
Learn More: Amazon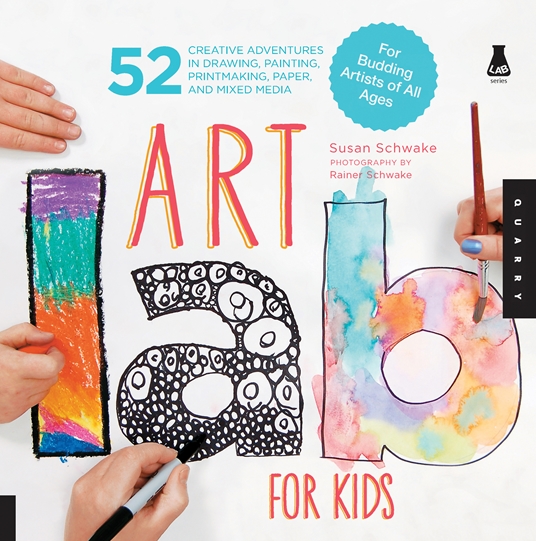 Check out this collection of 52 (!) art activities that your kids can do. There are many medium options included from drawing to printmaking so everyone can find something to love.
Learn More: Amazon
Want your child to explore the world from the comfort of their living room or classroom? Have them check out this collection of mixed media crafts where they can paint, make sculptures, and more to learn about the world around them.
Learn More: Amazon
28. Giant Encyclopedia of Art & Craft Activities
This giant (it's in the title!) book of arts and crafts activities is designed for younger children who still want to get their design on. Activities range from sponge painting to making candy necklaces, and it was designed by teachers for teachers, so you know your kids will be engaged the whole way through.
Learn More: Amazon
Another great art and crafts book for younger children, this text focuses more on the process of creating art than getting to the end product. Making art can be greatly developmentally helpful for kids, so check out how working with your hands can make your mind grow.
Learn More: Amazon
Art is wonderful, isn't it? Help kids see just how amazing it can be with this book about leading art workshops that build students' creativity through a variety of art projects.
Learn More: Amazon
31. Busy Teacher's Guide Art Lessons
Being a teacher is a hard job, especially when you have to create exciting art projects every day for your students. This book takes lesson planning off of the plate so that you can get back to spending time with your kids.
Learn More: Amazon
32. Fifty K-12 Art Lessons
Have a variety of students in your class who all need different things? Try out this book on differentiated art projects that will give all of your students something to enjoy.
Learn More: Amazon
33. Awesome Engineering for Kids
Is your child a budding engineer? Let them explore their passion in this collection of over 50 STEAM activities that will stretch their minds and their creativity.
Learn More: Amazon
34. Architecture for Kids
So maybe your kid knows they want to be an engineer, but they don't know what type. Architecture is one of the most popular types of engineering, so let them explore it and see for themselves if they have what it takes to design the world's best buildings.
Learn More: Amazon
35. STEAM Projects for Kids
Does your child want to know why their creation works, not just that it does? This book is a great way to push your child on their creativity and critical thinking skills.
Learn More: Amazon
Have a bunch of mason jars sitting around? Give them to your kids to create cool products that will also teach them something.
Learn More: Amazon
37. Human Anatomy Coloring Book
Want your child to practice drawing while learning about their own body? This book teaches kids about the different parts that make up a human body while they draw, making it a lot more colorful than reality.
Learn More: Amazon
38. Feelings and Dealings
Growing up can be hard, especially when we don't know how to express how we feel. This coloring book allows students to draw while also teaching them how to realize what they are feeling and how to talk about it.
Learn More: Amazon
39. Black History Legends Coloring Book
Black history shouldn't just be kept to one month, and it won't be with this coloring book. Children will learn about the great advancements done by these heroes, and the challenges they faced solely based on the color of their skin.
Learn More: Amazon
40. The Ultimate Color by Adding and Subtracting Numbers Book
Have students practice their addition and subtraction facts by completing problems that lead to beautiful masterpieces.
Learn More: Amazon