Getting teenagers interested in literature isn't always an easy task, but it certainly isn't impossible! Thanks to the rise in audiobooks, teens can enjoy everything from classic literature to new stories from their mobile devices. This means that listening to books is possible anytime and anywhere, which is perfect for the busy teen lifestyle. While long-form books might seem like a thing of the past, the audio format keeps them relevant and accessible, even for teens who are too cool for school.
Here are 25 of the best audiobooks that teens won't be able to resist!
Classic Literature Audiobooks for Teens
1. Red Badge of Courage by Stephen Crane
This story set during the American Civil War strikes on themes and feelings that are still relevant to high school students today. Plus, it's a short read that serves as a solid introduction to 19th-century dialogue and vocabulary.
Learn more: Greatest Audiobooks
2. Great Expectations by Charles Dickens
bThis is one of the top coming-of-age stories from Dickens and it touches heavily on the teen experience. The classic story is full of captivating ups and downs, and the poetic descriptions are immersive when read aloud.
Learn more: Libri Vox
3. Pride and Prejudice by Jane Austen
This classic love story has been told and re-told ever since it was first written. Teens will get wrapped up in the narrative told from the perspective of the female protagonist, and they're sure to see themselves somewhere in the array of characters.
Learn more: Greatest Audiobooks
4. The Catcher in the Rye by J.D. Salinger
This is the premiere bildungsroman, and it takes the reader through a whirlwind of exciting adventures. Teens can explore and find themselves alongside the narrator in this classic story as he tours them through his own thoughts and experiences.
Learn more: Sound Cloud
5. Animal Farm by George Orwell
The layers of this allegorical tale will get teens thinking about themselves, the others around them, their daily life, and the society that we all share. Even though the main characters are farm animals, the messages are meant for humanity.
Learn more: Spotify
6. Dracula by Bram Stoker
The found-document format and shifting narrators of this novel make it perfect in audiobook format. Plus, the suspense and horror of the story really come to life when it's read aloud, ghost-story style!
Learn more: Steven Red Fox Garnett
7. The Count of Monte Cristo by Alexandre Dumas
This is the ultimate revenge novel, and it takes readers through adolescence (with all of its highs and lows) to the old age of the protagonist. There's adventure and action in every chapter, so teens will be interested the whole way through.
Learn more: Digital Book
Sci-Fi and Fantasy Audiobooks for Teens
This is a sci-fi classic that laid the foundation for a lot of what we see in pop culture nowadays. The story follows a teen protagonist who must navigate new lands and cultures to save his family and throne.
Learn more: Audible
9. The Princess Bride by William Goldman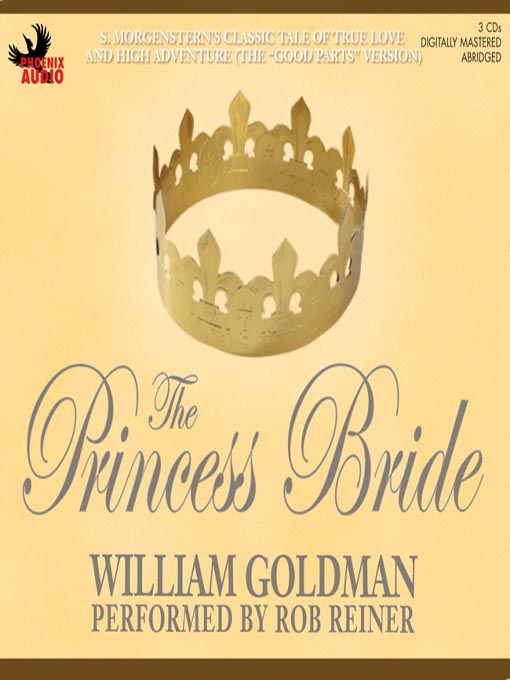 This audiobook is a romantic comedy and action novel all in one! It's written from a quirky perspective, and the larger-than-life characters and fantasy plot will suck teens right into a magical adventure.
Learn more: Listening Books
10. The Hunger Games Trilogy by Suzanne Collins
Most teens have read the Hunger Game books already, but its award-winning audiobook version brings a whole new level to the story. These popular books for teens come alive with the spoken narration, and it's an exciting listen even for those who already know how the story ends.
Learn more: Readers are Leaders
11. Ender's Game by Orson Scott
This novel focuses on the pressure of preparing for life "after this," which is one reason it's in the top books for teens. It speaks to the pressure of preparation for something bigger, and it offers a hero to inspire the readers.
Learn more: Internet Archive
12. The Parable of the Sower by Octavia E. Butler
This audiobook takes teens through the world of the near future, where class struggle has divided society. The protagonist speaks with a strong voice that can inspire teens to embrace and flourish in the face of change.
Learn more: Sci-Fi Audiobook
13. His Dark Materials Trilogy by Philip Pullman
This trilogy is great for young teens who enjoy Harry Potter and similar fantasy worlds. It follows the story of two kids from different worlds who must join together to defeat evil forces and save both of their realities.
Learn more: Audible
Audiobooks about the Teen Experience
14. The Hate U Give by Angie Thomas
This award-winning audiobook follows the story of a fatal shooting by a police officer, this novel brings teens right into the center of the emotional and political turmoil of current events. It sheds light and perspective on the big issues that teens struggle with.
Learn more: Hoopla
15. Darius the Great Is Not Okay by Adib Khorram
This coming-of-age story explores what it's like to live disparate lives in two different cultures. It's partly romantic comedy and partly social commentary, but it's relatable on a very foundational level.
Learn more: Audible
16. It's Kind of a Funny Story by Ned Vizzini
This novel from a best-selling author looks at issues surrounding mental illness and the contemporary teen experience. It is a look at the disparate lives of people who face stigma or confusion when it comes to mental health, which makes it a great tool for opening the topic up to teens.
Learn more: Hoopla
17. I Am Not Your Perfect Mexican Daughter by Erika L. Sánchez
This novel speaks directly to the pressure that many teens face in their daily life. It takes the reader through everything "normal," like a secret crush or a day at school. But it also sheds light on the looming pressure beneath the surface.
Learn more: Swan Library Services
18. Yes No Maybe So by Beck Albertalli and Aisha Saeed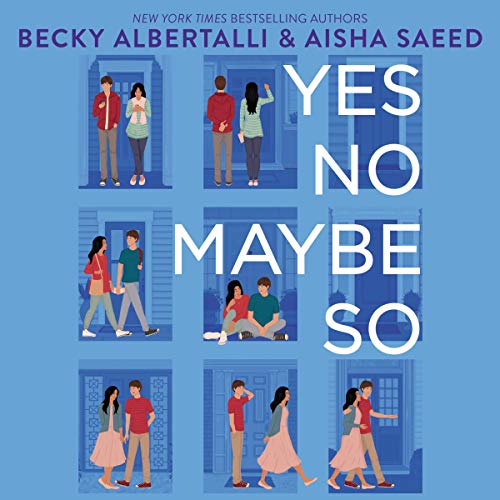 This book is a teen romance that features characters in hot pursuit of justice and change in their community. It's a nice story that can inspire teens to make a difference in the world around them.
Learn more: Galaxy Audiobook
19. Tweet Cute by Emma Lord
This is one of the best books for teens who seem to spend their whole lives online. It features a romantic comedy centered on Twitter, and it's a very contemporary look at growing up in the digital age.
Learn more: Toybook.Asia
Non-Fiction Audiobooks for Teens
20. I Am Malala: The Girl Who Stood Up for Education and Was Shot by the Taliban by Malala Yousafzai with Christina Lamb
The amazing book and its award-winning audiobook tell the true story of Malala, a young woman in Afghanistan who stood up to power and inspired the world. The first-person narrative of a best-selling author is compelling.
Learn more: WEEKabulary
21. Bomb: The Race to Build--and Steal--the World's Most Dangerous Weapon by Steve Sheinkin
Take your audio-savvy school to the next level with this excellent book about history. It's an exciting story that takes any day of school from boring to interesting with the press of a button.
Learn more: Amazon
22. The 57 Bus: A True Story of Two Teenagers and the Crime That Changed Their Lives by Dashka Slater
This is a larger-than-life true story from a best-selling author that dives into the space where crime in the real world and the internet intersect. It's an exciting story with lots of insights into the world today.
Learn more: Audible
23. What If? Serious Scientific Answers to Absurd Hypothetical Questions by Randall Munroe
This debut from author and comic creator Randall Munroe is an informative read. It will answer all of those strange questions that you're just too shy to Google, and it presents the information in a fun and engaging way.
Learn more: Google Play
24. Courage Has No Color, The True Story of the Triple Nickles by Tanya Lee Stone
This exciting World War 2 audiobook debut explains the captive life of Black paratroopers. It is a great addition to the history curriculum of any audio-savvy school, and it will keep teens interested in their social studies.
Learn more: Amazon
25. Girl Code: Gaming, Going Viral, and Getting It Done by Andrea Gonzalez and Sophie Houser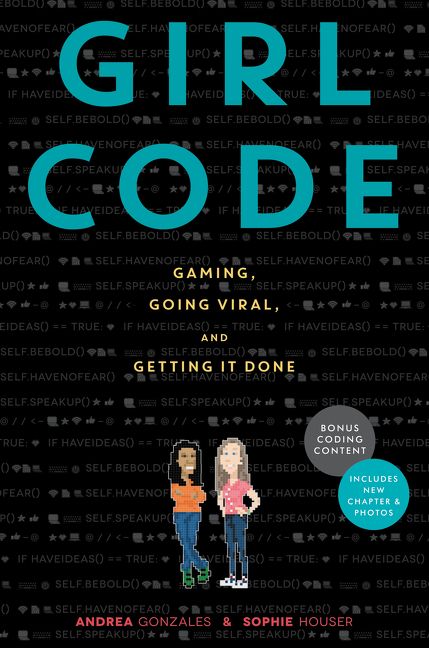 This debut from authors Andrea Gonzalez and Sophie Houser became their first audiobook debut as well. It explores how to become successful in the digital world by leveraging important skills along the way.
Learn more: Scribd