One of the best ways for students to increase their understanding of a concept is to diversify their learning as much as possible! This is where research, gamification, and varied activities take center stage! This principle stands in all subject areas- and even more so in the field of mathematics due to the complex nature of the content. With the help of more than 75 excellent websites, your students can now refine and consolidate their understanding of mathematical concepts both in and out of the classroom; mastering math with one platform at a time!
1. Khan Academy
Dive into an ocean of knowledge with Khan Academy! This free platform provides a diverse array of resources for your students to explore. From practice exercises to instructional videos and a personalized learning dashboard, the complex world of mathematics just got a whole lot easier!
Learn More: Khan Academy
2. IXL Learning
Embark on a journey with IXL Learning; a comprehensive platform that covers math from pre-K right through to 12th grade. It offers a personal, immersive learning experience that helps you develop confident and masterful math students!
Learn More: YouTube
3. Wolfram MathWorld
Expose your learners to a wealth of information with Wolfram MathWorld! This extensive resource is considered the most extensive on the web and will make your kiddos feel as though they have a whole mathematical library at their fingertips!
Learn More: Wolfram MathWorld
4. Desmos
Make your students fall in love with graphs through Desmos; a high-tech online graphing calculator. It's the perfect tool to help you make mathematics both visually appealing and enjoyable.
Learn More: Desmos
5. Brilliant
Brilliant is a great page for active problem-solving and learning through discovery. This interactive website fosters a deep understanding of math by encouraging students to explore and experiment.
Learn More: Brilliant
6. Mathway
Remove the guesswork from problem-solving with Mathway! This unique tool helps your students solve mathematical problems while teaching them a step-by-step procedure to reach each and every one of their answers, ensuring that your students never lose their way.
Learn More: Mathway
7. MathTV
From basic mathematics to more complex calculus, MathTV has a wealth of tutorial videos that aim to help students understand math in a simple and more engaging way.
Learn More: YouTube
8. Art of Problem Solving
Sharpen your students' problem-solving skills with Art of Problem Solving; a comprehensive platform offering resources for competitive math learning.
Learn More: Art of Problem-Solving
9. Photomath
This app uses a phone's camera to recognize and solve math problems; making learning math a fun and hands-on experience no matter where you are!
Learn More: Intellinews
10. Math.com
Offering a range of math tutorials and exercises from basic to more advanced levels, Math.com makes it feel like you have an expert on call 24/7!
Learn More: Math.com
11. Cymath
Make algebra easy with Cymath! This simple yet powerful tool provides step-by-step solutions to algebraic problems. It's the perfect sidekick for students who are trying to tackle challenging math problems alone and need to check their answers.
Learn More: Apt Gadget
12. Math Games
Make math learning a fun-filled adventure with Math Games. This site helps kids learn math through interactive games that maintain their interest and enthusiasm.
Learn More: Calculators.org
13. Purplemath
Demystify algebra with Purplemath! Providing extensive lessons in pre-algebra, algebra, and advanced algebra, it's a great platform to help your students conquer any algebraic fears they may be dealing with!
Learn More: Pinterest
14. Mathletics
Transform your students into math athletes with Mathletics! This platform engages students in a fun and rewarding way; offering programs that make learning math a sporty venture!
Learn More: YouTube
15. SplashLearn
SplashLearn is the best website for easing young kiddos into mathematical ventures! It provides a fun learning environment with a math curriculum for kids from Kindergarten to Grade 5.
Learn More: YouTube
16. Bedtime Math
Who said storytelling and math can't go hand in hand? Bedtime Math makes math a fun part of kids' everyday lives; turning math into magical bedtime stories.
Learn More: SFGATE
17. Mangahigh
Mangahigh blends the excitement of gaming with learning math. This platform integrates popular game mechanics with real mathematics to create an engaging learning environment.
Learn More: Common Sense
18. MyMaths
MyMaths makes homework fun! This interactive subscription website is a wonderful tool for reinforcing classroom learning at home.
Learn More: MyMaths
19. Symbolab
Let your students explore math topics using mathematical symbols and scientific notations with Symbolab. This advanced engine enhances understanding and boosts interest in learning mathematics.
Learn More: Facebook
20. Calculator Soup
No need to worry about calculations anymore! Calculator Soup is a free online calculator that provides comprehensive information about the uses and functions of calculators for math and other uses.
Learn More: Calculator Soup
21. Transum Mathematics
Transum Mathematics offers a collection of free online math activities and puzzles that are designed to challenge and entertain; sparking curiosity and creativity in math learning.
Learn More: Transum
22. NRICH
Richen your math curriculum with NRICH; a platform that provides a goldmine of resources for ages 3 to 19.
Learn More: Pinterest
23. GeoGebra
GeoGebra invites students to explore an interactive world of geometry, algebra, statistics, and calculus applications. Free for learners and teachers, it's a fun and engaging way to explore the intersection of geometry and algebra.
Learn More: GeoGebra
24. Math Cats
Unleash the fun of learning math with Math Cats! This website explores the world of math with fun crafts, games, and interactive projects; making math lessons memorable and engaging!
Learn More: Math Cats
25. Math-Drills
Help your students practice and master mathematics with Math-Drills. This site provides free mathematical worksheets for teachers and parents to download, print, and use to reinforce lessons and test understanding.
Learn More: YouTube
26. Prodigy Game
Prodigy Game invites young mathematicians to explore a magical land. The curriculum-aligned math game has become widely popular in schools as it makes math practice nothing short of an adventure!
Learn More: YouTube
27. First In Math
First In Math offers comprehensive content that ranges from simple sums to complex algebra; catering to all mathematical interests and abilities.
Learn More: Catholic Mom
28. Interactive Mathematics
Interactive Mathematics allows students to learn mathematics while playing with interactive activities. It's a great tool to use if you're looking to turn your math lessons into dynamic and engaging sessions!
Learn More: Interactive Maths
29. Math Warehouse
This site includes a dictionary of math terms, a variety of calculators, and a plethora of graphs and illustrations to aid students' understanding.
Learn More: Math Warehouse
30. Cut The Knot
Put on your thinking cap with Cut The Knot! This award-winning site offers interactive tutorials and problems that'll put your student's problem-solving skills to the test!
Learn More: Feed Reader
31. Mathigon
Mathigon is a source of interactive math textbooks for all ages! Covering a wide range of topics, this website makes learning math simple and more engaging for all.
Learn More: Mathigon
32. Plus Magazine
Make math more relatable with Plus Magazine! This digital magazine aims to introduce readers to the beauty and practical applications of mathematics; transforming abstract concepts into real-world examples.
Learn More: Plus Maths
33. Open Middle
Ignite critical thinking with Open Middle! Offering challenging math problems that allow for multiple approaches and solutions, this site encourages creativity and deep thinking in math.
Learn More: Colleen Young
34. Hooda Math
Give your students a unique learning experience with Hooda Math. Providing over 100 original math games, it's a brilliant way to impart elementary and middle school math skills in an engaging manner.
Learn More: YouTube
35. Solumaths
Turn mathematical struggles into a thing of the past with Solumaths. This web application offers solutions for mathematical problems and equations that cover a variety of mathematical functions; making complex problems simpler and more understandable than ever before!
Learn More: Twitter
36. Math Playground
Encourage your students to play with numbers on Math Playground. Providing a variety of math games and logic puzzles, it offers an exciting avenue to learn math.
Learn More: Math Playground
37. Calculla
Equip your students with an extensive collection of online calculators for solving problems in math, physics, finance, and more. Calculla provides a treasure trove of calculators for every possible need!
Learn More: Shravan
38. DadsWorksheets
Bring simplicity and clarity to math practice with DadsWorksheets. Offering a variety of free online calculators and math worksheets, it's a handy resource for teachers and parents alike.
Learn More: Teach Simple
39. Maths Zone
Welcome to Maths Zone- a one-stop shop for free, interactive math games and resources for primary-aged children.
Learn More: Math Zone
40. Math Goodies
It's all in the name! This website is a treasure trove of math goodies; providing interactive math lessons, worksheets, and homework help!
Learn More: Math Goodies
41. Numberphile
With Numberphile, learning math has never been more exciting! This YouTube channel, dedicated to explaining math concepts, is sure to help you engage your students and simplify your instructions.
Learn More: Numberphile
42. StudyJams
StudyJames offers engaging ways to learn math and science with videos, slide shows, and songs; helping your students learn without even realizing it!
Learn More: StudyJams
43. YouCubed
YouCubed offers a wide range of resources for deepening understanding of mathematical concepts. With this response, you can get your students to think outside the box and embrace the beauty of math in everyday life.
Learn More: You Cubed
44. CK-12
Discover the beauty of flexibility and variety with CK-12. This site provides a library of free textbooks, videos, exercises, flashcards, and real-world applications for over 5000 concepts from arithmetic to history.
Learn More: YouTube
45. DragonBox
Revolutionize your math teaching with DragonBox! This group of apps aims to help young children understand math by relying on a playful and creative approach.
Learn More: Wired
46. Todo Math
This site offers daily math practice that includes over 700 fun and engaging math activities; making learning a part of daily life.
Learn More: TODO
47. Zapzap Math
Zapzap Math's collection of fun and interactive math games is perfect for primary and elementary school students!
Learn More: Zapzap Math
48. Numberock
Here's a site for the auditory learners in your class! Numberock offers fun and engaging videos that teach kids about math concepts through music.
Learn More: Numberock
49. Cool Math Games
Boost your students' logical thinking and problem-solving skills with Cool Math Games; a brain-training site where logic and problem-solving meet fun and games.
Learn More: Cool Math Games
50. Math Antics
Make math simple, clear, and super fun with Math Antics. This YouTube channel provides math videos that are both educational and entertaining for school-age students.
Learn More: YouTube
51. AplusMath
This website provides interactive math resources for teachers, parents, and students; including free math worksheets, games, flashcards, and more.
Learn More: Class Connect
52. Math-Play
Give your students a play-based learning experience with Math-Play. Here, you'll find a large collection of free math games for elementary and middle school students.
Learn More: Math Playground
53. CueThink
Promote critical thinking with CueThink; a peer-to-peer video platform for problem-solving.
Learn More: EdTech Digest
54. QuickMath
Simplify your students' problem-solving process with QuickMath. This automated service for answering common math problems is like having a personal math assistant on hand!
Learn More: QB Little Squares
55. Math is Fun
Make math enjoyable with Math is Fun. The site provides a variety of exercises and math-related resources to reinforce the concept that learning math can indeed be fun.
Learn More: Ed Shelf
56. Math Blaster
Math Blaster invites kids to complete different missions as they learn math along the way.
Learn More: YouTube
57. DeltaMath
DeltaMath, a website for teachers and students of high school and college level, allows teachers to assign a variety of problems and keep track of student progress as learners submit their answers.
Learn More: I Speak Math
58. Fraction Talks
Break down the complexities of fractions with Fraction Talks. The site provides visual resources for teaching operations that incorporate fractions; making abstract math concepts more concrete and understandable.
Learn More: Math For Love
59. Visual Fractions
A website dedicated to fractions, Visual Fractions provides instruction and practice in identifying, renaming, and operating on fractions.
Learn More: Visual Fractions
60. Wolfram Alpha
Level up your math class with Wolfram Alpha; an incredible tool for completing complex mathematical computations and visualizations.
Learn More: Wolfram Alpha
61. Matific
Make math a thrilling journey with Matific! Offering math games for kids from K-6, your students can play on their own, in pairs, or in teams on Matific!
Learn More: Matific
62. Math Games by Kahoot!
Inject fun into learning with Math Games by Kahoot! This platform offers a variety of engaging learning games for various math topics and is suitable for students of all ages.
Learn More: Kahoot!
63. iPracticeMath
Invite your students to practice and master math with iPracticeMath. The site offers learning and practice for various grades and topics, providing detailed explanations and reports for parents and teachers.
Learn More: Pinterest
64. AdaptedMind
Make learning personal with AdaptedMind. This site creates a customized learning plan for each student; making math fun and interactive.
Learn More: Adapted Mind
65. MATHia by Carnegie Learning
Welcome to the future of learning with MATHia, a 1:1 digital math platform that adapts to each student's learning path, helping you develop a personalized learning experience for each pupil.
Learn More: Carnegie Learning
66. Mathseeds
This platform teaches kids aged 3-9 core math and problem-solving skills needed to be successful at school. With fun, interactive, and rewarding lessons, your kiddos have access to all they need to flourish!
Learn More: Reading Eggs
67. Number Frames by Math Learning Center
Number Frames helps students structure numbers to five, ten, twenty, and one hundred. The tool makes understanding math simple and fun for young learners.
Learn More: Math Learning Center
68. Freckle Education
Unleash the power of differentiated instruction across Math, ELA, Social Studies, and Science with Freckle Education; giving every student a fair chance to excel!
Learn More: YouTube
69. SumDog
Engage students in personalized math & spelling practice with SumDog. Offering adaptive learning and multiplayer games, learning has never been this exciting!
Learn More: Mathematics For Students
70. DreamBox Learning
DreamBox Learning offers over 2,000 lessons with millions of paths through the curriculum; transforming the way students learn and retain mathematical knowledge.
Learn More: Games For Young Minds
71. Zearn Math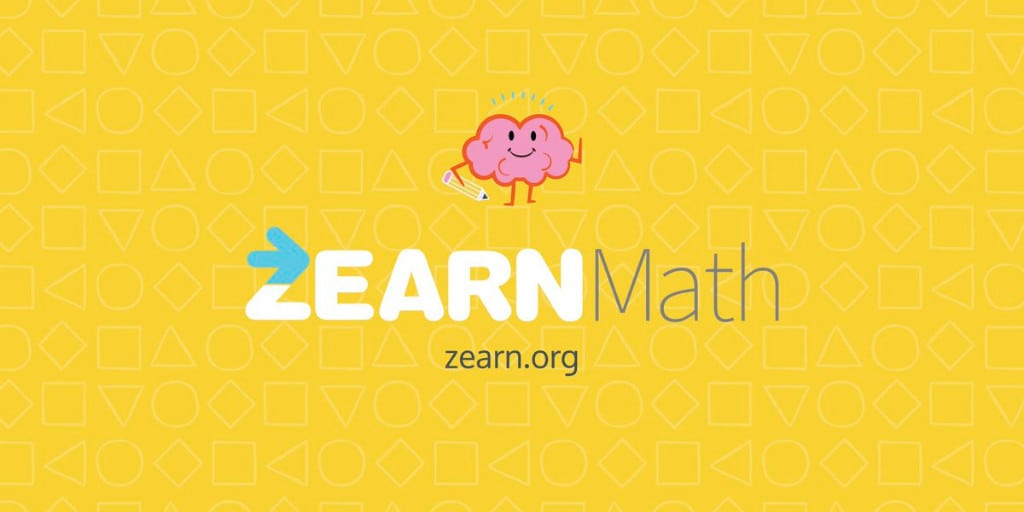 Ranked as a top-rated curriculum, Zearn Math offers digital lessons paired with hands-on instruction; giving students a comprehensive learning experience.
Learn More: PA Distance Learning
72. Happy Numbers
An AI-powered math platform, Happy Numbers is designed to help every student excel in math through individualized instruction.
Learn More: Happy Numbers
73. ST Math
Boost math comprehension and proficiency through visual learning with ST Math; game-based instructional software for K-12 and community college students!
Learn More: YouTube
74. ALEKS
ALEKS employs adaptive questioning to assess what your student knows and doesn't know; ensuring that each student gets the attention and information they need to succeed! 
Learn More: MH Education
75. MathSpace
This adaptive, online math program provides students with personalized feedback every step of the way; turning math learning into an exciting journey.
Learn More: Schools PLP
76. Reasoning Mind
Foster a love for thinking and mathematical literacy with Reasoning Mind. The platform offers a rigorous math curriculum for grades 1-6; giving students a solid foundation in math.
Learn More: Microsoft App
77. Greg Tang Math
Diversify your math resources with Greg Tang Math. It offers a wide range of resources, including puzzles, games, and a challenge of the week to keep students returning week after week!
Learn More: Tang Math
78. Think Through Math
Make math personal with Think Through Math; a platform offering personalized math instruction from live teachers.
Learn More: PR Web
79. Buzzmath
Get your students buzzing about math with Buzzmath! Offering interactive math problems aligned with Common Core Standards, this platform is sure to excite and challenge your students.
Learn More: I Love Free Software