Fluff those feathers as you prepare to engage your preschoolers in 23 bird-centric activities! Whether your little ones are building birdhouses, creating colorful bird collages, or embarking on bird-watching excursions, these activities aim to ignite their curiosity and foster a deeper appreciation for our feathered friends. Delve right in and let your imagination take flight as you find inspiration for your upcoming classes!
1. Birdhouse Building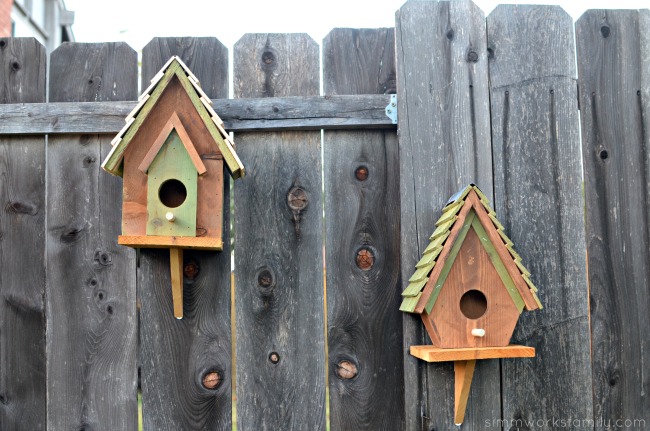 Budding architects are sure to find their calling as they construct their very own birdhouses. With popsicle sticks, glue, and colorful paints, they'll design cozy homes for our feathered friends.
Learn More: A Crafty Spoonful
2. Feathered Friends Collage
Dive into a world of colors and textures with a vibrant bird collage. Provide a variety of colorful feathers, construction paper, glue, and googly eyes, and watch your learners' creativity soar as they create unique bird artworks; inspiring conversations about bird diversity.
Learn More: Liz's Early Learning
3. Nest Building Challenge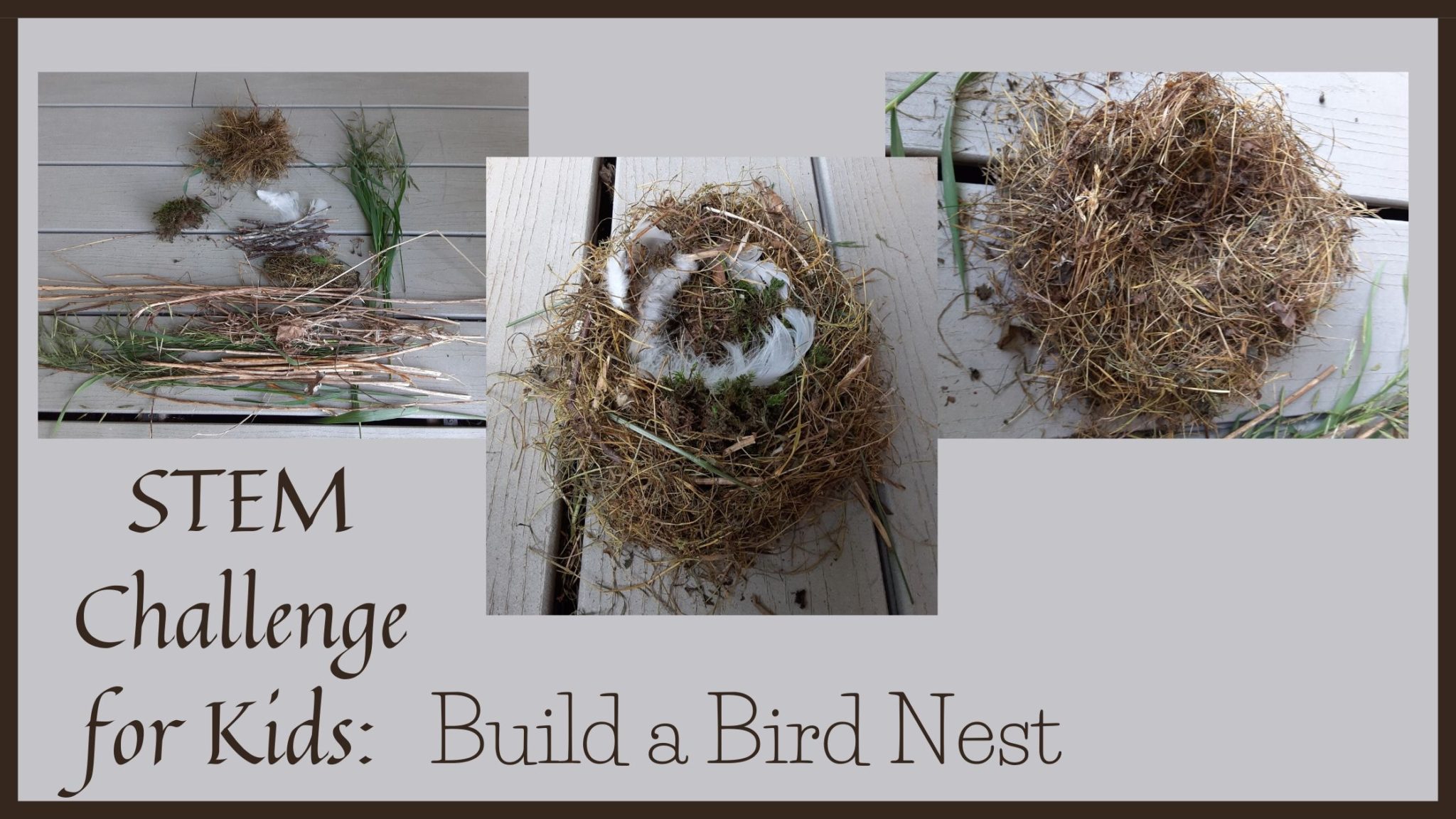 Challenge your students to build nests using natural materials like twigs, leaves, and grass. Spur them on to explore their natural surroundings and collect the necessary materials before returning to the classroom to get building. As you work, discuss the different shapes and sizes of bird nests to foster a deeper understanding of bird behavior and adaptation.
Learn More: The Secret Life of Homeschoolers
4. Bird-themed Books and Songs
Traverse the world of birds with your littles by incorporating captivating books and catchy songs into your classes. Read bird-themed stories like "Feathers for Lunch" by Lois Ehlert or sing along to bird-related songs like "Five Little Ducks" to get going!
Learn More: Pre-K Printable Fun
5. Bird Feeder Creation
Spark your little ones' creativity by making bird feeders using recycled materials. Provide empty milk cartons, pipe cleaners, and bird seeds and assist where necessary as they transform simple objects into bird-friendly feeding stations.
Learn More: 123 Homeschool 4 Me
6. Feather Sorting Game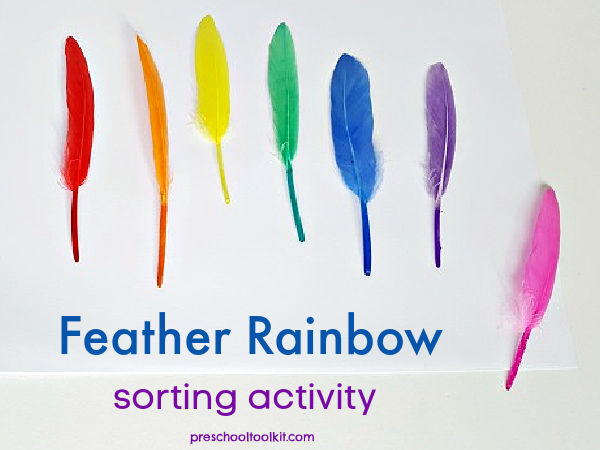 Foster fine motor skills and sensory exploration with a feather sorting game. Collect a variety of feathers and task your littles with sorting them based on color, size, or texture. Encourage them to describe the feathers using descriptive words like soft, fluffy, or colorful as they work.
Learn More: Preschool Toolkit
7. Bird-Watching Excursion
Take your students on a bird-watching adventure in your schoolyard or local park. Provide binoculars or create DIY paper tube binoculars and help your kiddos identify different bird species; encouraging them to observe and describe their behaviors and characteristics.
Learn More: Backyard Bird Watchers
8. Bird Sounds Matching Game
This activity enhances listening skills and introduces children to different bird species. Create a bird sounds matching game by recording various bird songs and calls. Play the recordings and ask your learners to match them to the corresponding birds.
Learn More: Birdorable
9. Flying Bird Crafts
Paper bird crafts are the order of the week! Using paper, feathers, googly eyes, and glue, your kiddos can design brightly colored, flying specimens to decorate the classroom.
Learn More: YouTube
10. Bird Tracing Art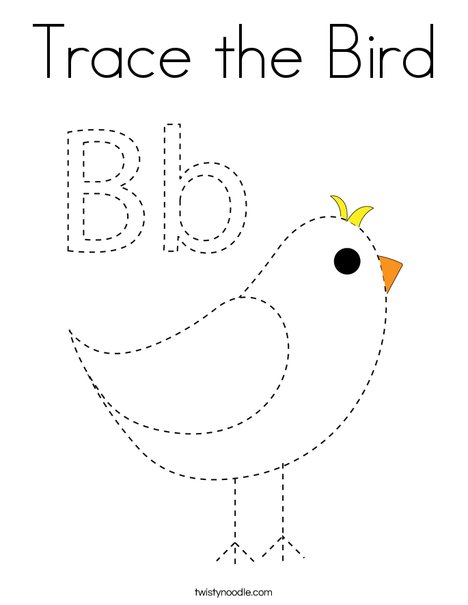 Foster fine motor skills and creativity with bird tracing. Provide bird templates or ask children to draw their own birds. Using colored pencils or markers, have them trace and color their bird drawings. Display their artwork to celebrate their efforts and creativity.
Learn More: Twisty Noodle
11. Bird Dance Party
This activity promotes gross motor skills and encourages physical activity. Turn your classroom into a lively bird dance party. Play upbeat music and encourage children to move and dance like birds. Explore different bird movements, such as flapping wings, hopping, or waddling.
Learn More: YouTube
12. Bird Life Cycle Exploration
Introduce the bird's life cycle with a hands-on craft. Provide pictures or diagrams of bird life cycles and discuss the stages of egg, hatchling, nestling, and adult. Use storytelling or visual aids to help children understand the fascinating journey of a bird's life.
Learn More: Pinterest
13. Feather Puzzles
Introduce your littles to 6 unique birds with a fun puzzle. Learners will need to place wooden bird cut-outs into their demarcated spots on the board. In doing so, they'll develop their visual discrimination skills and reinforce their bird identification abilities.
Learn More: Amazon
14. Bird Olympics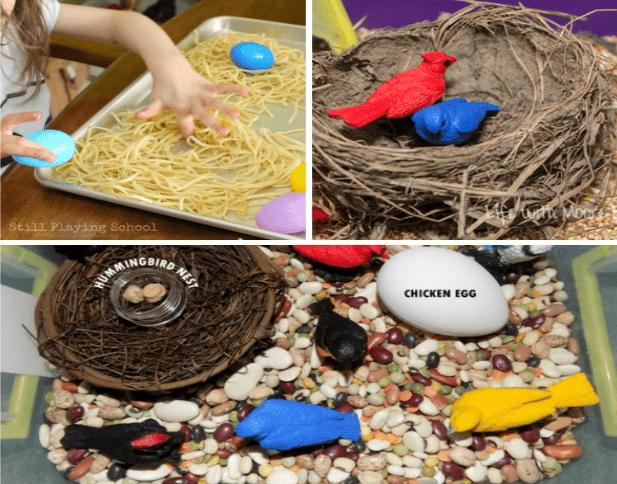 Organize a themed Olympics event where learners can participate in an abundance of bird-themed games and challenges. This fun and active experience promotes teamwork and coordination whilst educating students on bird behaviors. Activities can include a nest-building relay, a worm-finding contest, and even a migration obstacle course.
Learn More: Preschool Toolkit
15. Bird Shadow Play
Explore the concept of shadows with bird shadow play. Use a projector or a strong light source to cast bird shadows on a wall or sheet. Encourage students to create their own bird shapes with their hands and experiment with different poses. Discuss how shadows change based on a light source and object position.
Learn More: Camille Styles
16. Bird Yoga
Introduce yoga poses inspired by birds to promote physical activity and mindfulness. Teach children poses like Flamingo balance, Eagle pose, or Hummingbird Breath. Incorporate storytelling and imagination to enhance the experience.
Learn More: Kids Yoga Stories
17. Feather Tic-Tac-Toe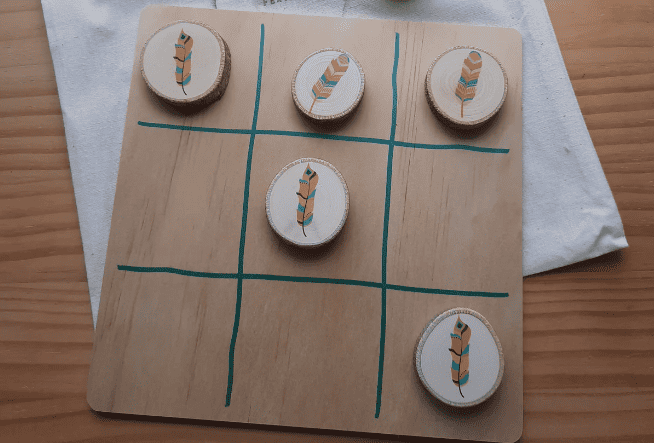 Create a tactile version of tic-tac-toe using images of feathers and a large outdoor or indoor grid. Learners can take turns placing feathers on the grid to make a line of three; fostering strategic thinking and hand-eye coordination.
Learn More: My Little Set
18. Bird Habitat Sensory Bin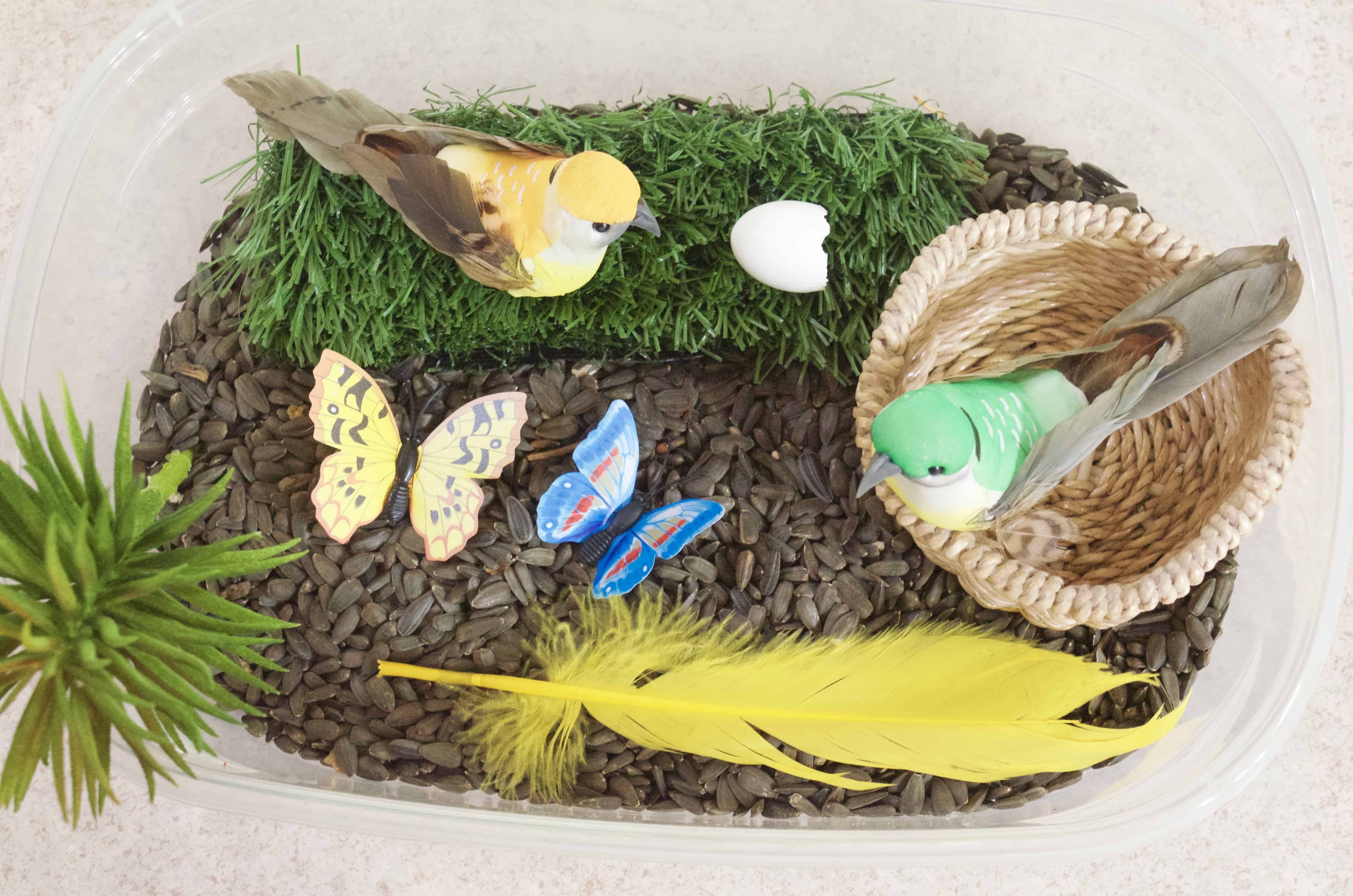 Set up a sensory bin filled with materials that resemble a bird's habitat. Include items like feathers, shredded paper, twigs, and fabric. Learners can then explore and manipulate the materials; discussing how each item relates to a bird's natural environment.
Learn More: Surviving a Teachers Salary
19. Bird-themed Dramatic Play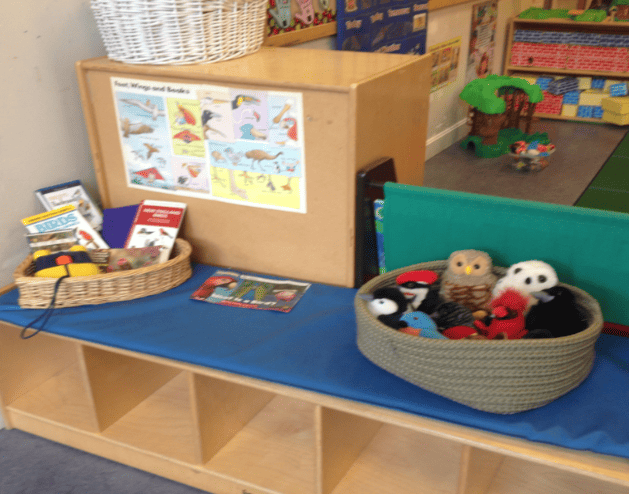 Reinvent your dramatic play area into one that resembles a bird's nest or birdhouse. Provide costumes, props, and pretend eggs. Learners can then engage in imaginative play- acting out the roles of birds and carrying out nest-building activities.
Learn More: Pinterest
20. Origami Birds
Teach your students the art of origami by guiding them in creating paper birds. Use origami instructions or simple bird shapes to help children fold and create their own paper birds as you discuss different bird species and their characteristics.
Learn More: YouTube
21. Bird-inspired Counting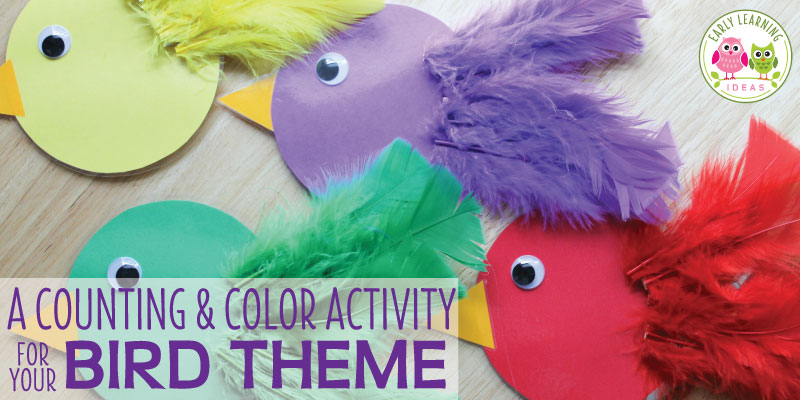 Incorporate bird-themed counting activities into your math lessons. Provide bird-shaped manipulatives or pictures and have your kiddos count and match them to corresponding numbers.
Learn More: Early Learning Ideas
22. Bird-themed Science Experiments
Conduct simple science experiments related to birds, such as exploring different beak adaptations or testing the buoyancy of feathers. Encourage your little learners to make predictions and observe the outcomes; fostering scientific inquiry and critical thinking at a young age.
Learn More: Homeschool Preschool
23. Bird-inspired Cooking
Explore bird-themed cooking activities, such as making bird-shaped cookies or creating a nutritious bird-seed snack mix. Engage children in measuring, mixing, and decorating as they learn about food preparation and healthy ingredients.
Learn More: Pinterest