Introduction: Welcome to the wonderful world of birds. A place where your little explorers can spread their wings and dive into exciting bird nest activities! Get ready to ignite their curiosity, boost their fine motor skills, and spark a love for nature. Join us as we embark on a journey filled with feathers, twigs, and endless creativity!
1. Twig Nest Collage
Let's bring a piece of nature indoors! Preschoolers can gather twigs and glue them onto paper; creating a collage that resembles a cozy bird nest. Add some colorful feathers or bits of yarn to make it extra snuggly!
Learn More: The Crafty Crow
2. Playdough Bird Nests
It's time to squish, mold, and shape some playdough into adorable bird nests. Your little ones can decorate their nests with toy birds, twigs, and sparkly beads. Who knew playdough could be a bird's favorite hangout spot?
Learn More: How Wee Learn
3. Edible Bird Nest Snacks
This one's a treat for both the eyes and the tummy! Get your taste buds ready for a scrumptious craft! Using chow mein noodles, melted chocolate, and mini eggs, preschoolers can create their own edible bird nests.
Learn More: Unsophisticook
4. Paper Plate Bird Nests
Transform plain paper plates into cute bird nests! Preschoolers can get creative by cutting fringed edges, painting them brown, or even crumpling brown tissue paper to create that nest-like texture. Don't forget to add paper eggs or toy birds for a touch of realism.
Learn More: A Little Pinch of Perfect
5. Nature Walk Nest Hunt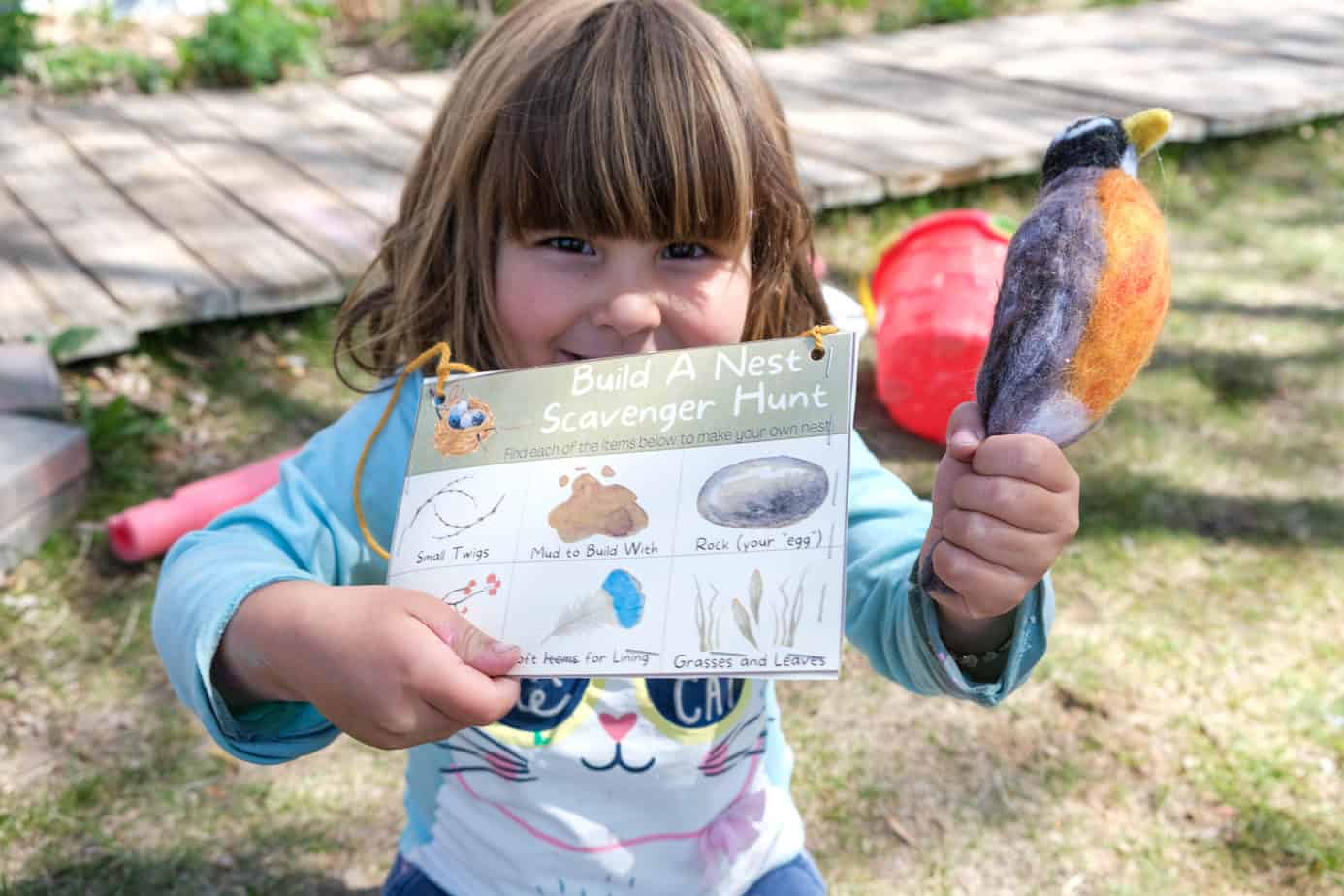 Lace-up those shoes and head outdoors for a bird nest scavenger hunt! Encourage your littles to keep their eyes peeled for nests in trees and bushes. Draw attention to the various features of each next and let them marvel at the different materials used and the amazing engineering skills of our feathered friends.
Learn More: The Crazy Outdoor Mama
6. Nest Building Sensory Bin
Time to get those little hands stuck into a sensory adventure with this tactile delight! Fill a bin with shredded paper, twigs, feathers, and tiny toy birds. Invite your preschoolers to then explore the textures, dig their hands in, and build their own cozy nests.
Learn More: Glued to my Crafts Blog
7. Nest Building Relay Race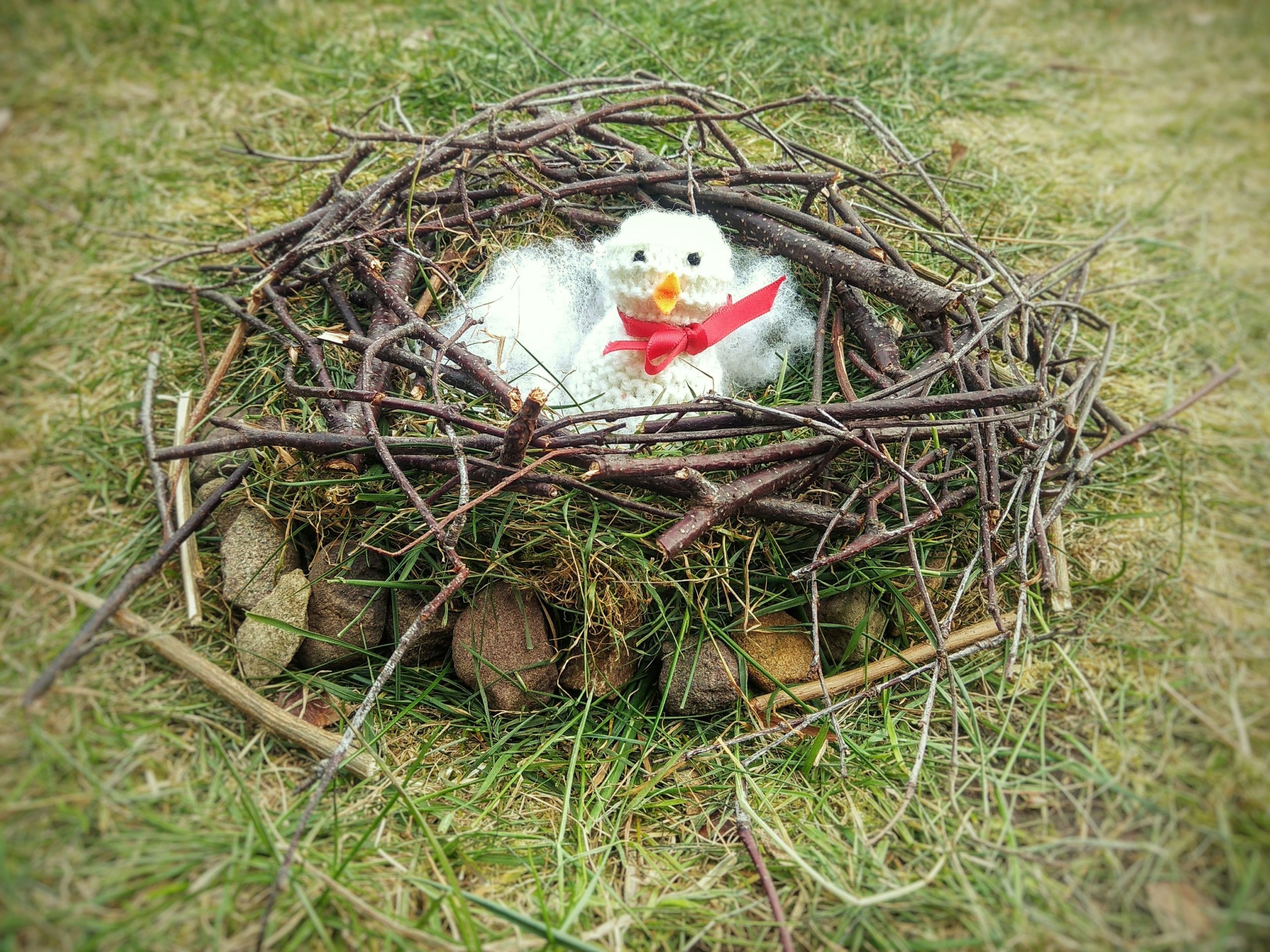 On your marks, get set, build! Turn nest-building into a thrilling race. Divide your little ones into teams and hand out items like twigs, leaves, and yarn. Set a timer and watch as they compete to build the sturdiest nest. Who will win the title of the ultimate nest builder?
Learn More: LTL
8. Nest Weaving Craft
Let's weave some magic with a hands-on craft! Using a paper plate with the center cut out, preschoolers can weave colorful yarn or ribbon through the edges to create a beautiful nest-like pattern. They can then decorate it with feathers or small eggs; making it their own cozy masterpiece.
Learn More: YouTube
9. Clay Bird Nest Sculptures
It's time to mold and sculpt some eye-catching bird nests! With air-dry clay, preschoolers can let their imagination take flight. They can shape and mold their nests and add textures and details to make them realistic. Once dry, they'll have their very own three-dimensional nest sculptures to admire.
Learn More: YouTube
10. Bird Nest Painting
Time to paint a masterpiece! Let your little ones can grab their paintbrushes or even use their fingers to create beautiful bird nests on paper or canvas. They can add twigs, leaves, and eggs to make their nests come alive with color and imagination.
Learn More: Leslie Fehling