Whether you've just made the decision to start a book club at your school, or have been advising a club for a while, having fresh ideas is one way to ensure you have a successful book club. We've compiled a list of 33 ways to ensure your non-stress book club is a hit.
Between homework and after-school activities, it's doubtful students will read an entire book just for book clubs. Because of this, it's important to keep independent reading to a minimum and instead focus on a lively conversation. Here's how.
Encourage students to become fellow book bloggers by rotating who will be in charge of the blog each month. This will keep students accountable for their assigned reading and has the added bonus of helping to develop their writing skills.
Learn more: Middle Web
2. Starbucks Splash Sticks Reading Pointers
Who is ready for a coffee shop-themed book club day? Your book discussion will be much more exciting for your book lovers with these fun sticks. Use them to point out important passages as you discuss reoccurring themes.
Learn more: The Husky Loving Teacher
Book tastings are a fantastic way to get a feel for different kinds of books. While there are many ways to conduct a tasting, the simplest is to print out the book cover summary of a few books and have students decide which one sounds the most intriguing.
Learn more: Programming Librarian
Host a virtual book club for the whole group, or make this an option for students who want to be part of the book club but are involved in too many extracurriculars. Meeting virtually is a nice change of pace and may be more accessible to some students.
Learn more: School Library Journal
5. Spell Out Your Expectations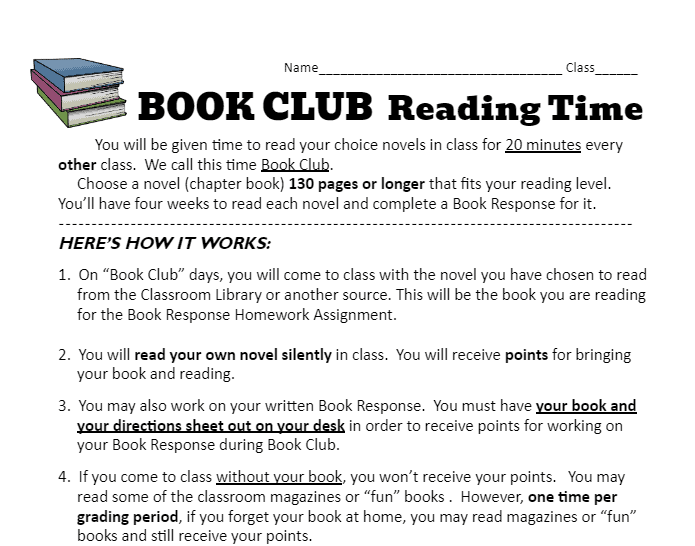 Managing a middle school classroom can be tough. Basic ground rules will certainly help keep everyone in check. Have students participate in the choice of rules for your club, and keep them accountable for their actions.
Learn more: Teaching ELA With Joy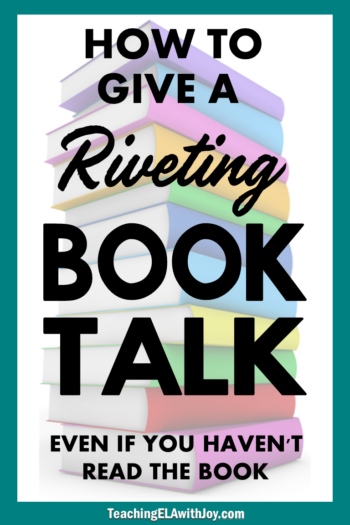 After reading a short snippet of the book, have students complete a 12-word book summary based on what they read. This is an especially great idea towards the end of the year when students have multiple projects going on in their classes.
Learn more: Teaching ELA With Joy
7. Follow a Celebrity's Book Club
We all know that Oprah's Book Club is famous, but what about other celebrity book clubs? Seeing what other clubs are doing can lead to new discoveries in your choice in books. Students will love following what the stars are doing.
Learn more: The Zoe Report
8. Travel Around The World
Have an "Around the World" theme for this year's book club. Students can pick from either author who live in different countries, or stories that take place in another country. What a great way to learn about other cultures.
Learn more: Audry Fryer
9. Find a Book to Read and Watch
Most 7th graders love watching movies. They'll be even more inspired to read a book when they know they get to watch the movie after. Have one club meeting be about the book, the next be watching the movie, and the third meeting can review commonalities between the two.
Learn more: Apperson
10. Prepare Discussion Questions
Whether you've read a boring book or a classic book, having common questions that can be applied to all genres is the easiest way to prepare for book club. Check out this list for universal questions that are sure to start a discussion.
Learn more: Audry Fryer
11. Host a Scavenger Hunt
After reading a book, host a scavenger hunt to find items related to the book. The example here is for Harry Potter, but this can be applied to nearly all books. Have students bring in objects from home that relate to the book ahead of time that can be used for hiding.
Learn more: Anna Tyszka
This is a great icebreaker activity to do at the beginning of the school year. Book club students will move around the room while getting to know each other. If they find someone who meets the criteria in one of the boxes, have that student sign their name.
Learn more: The Chirping Moms
13. Fill Out a Challenge Chart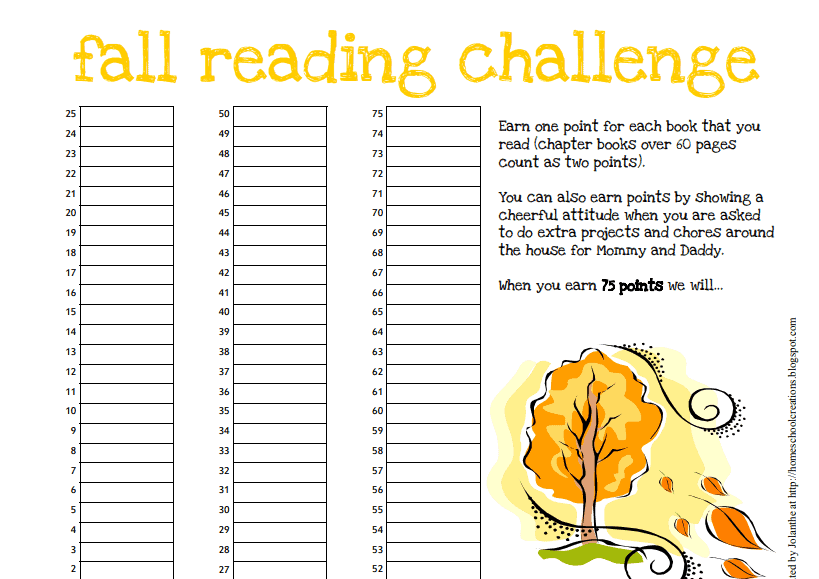 We are all a little competitive. Use that to your advantage by encouraging students to log their reading with this chart. Set specific start and end dates for each season, and have a prize ready for whoever reads the most!
Learn more: Home School Creations
Voracious readers will enjoy being tasked with reading an entire series. Check out this reading list middle school guide to help decide on your book club's next series. Be sure to keep this flexible in case the series doesn't appeal to the students the way you originally thought.
Learn more: 30 Great Book Series for Middle Schoolers
Everyone loves receiving an award. Every time someone reads 25 books (as recorded from idea number 13), present them with this award. Print a stack of these and give them to one of the students to be in charge of.
Learn more: Ready Teacher
16. Complete a Double Entry Journal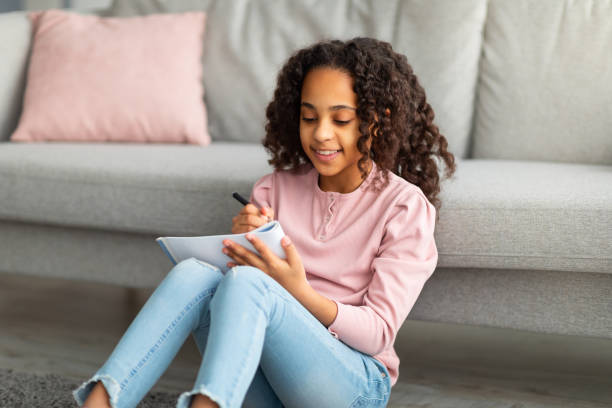 This is a great visual way to complete a literary analysis in your no-stress book club. Provide students with poster paper and have them write about the book on the left side. The right side is for them to reflect on what they read.
Learn more: All Things Upper Elementary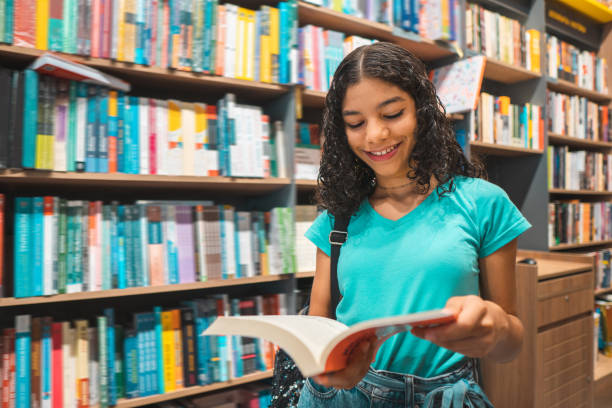 Need a new book club idea? Get a list of books from your students. Having students make their recommendations visual is empowering and makes them feel like they have a voice. Once the list is complete, vote on the next read!
Learn more: Mrs. Carter's Calling
18. Have a Theme for Each Month
Spend the first book club meeting deciding on a theme for each month. Some ideas include a scary story for October and a love story for February. Students will enjoy having something different to look forward to reading each month.
Learn more: Perpetual Page Turner
19. Celebrate the First Book Finish
Future book club meetings will be held with much more anticipation after the first book finish has had a proper celebration. Bring balloons, cupcakes, confetti... Whatever it is that will excite your students and make them feel accomplished.
Learn more: Bustle
20. Choose a Local Author
A local book author can be just the change you need. Ask your nearest public library for help finding a local writer. While students are reading their book, reach out to the writer to see if they can attend the next meeting.
Learn more: Bustle
Teens love talking about themselves, so why not read about themselves too? Find books that are written from the standpoint of a teenager. After reading, ask students how relatable the characters are. Perhaps have a chart showing what is accurate about teenage life and what is not.
Learn more: Starts At Eight
22. Have an Imagination Day
Using your imagination is not just for smaller children. Middle schoolers will enjoy being encouraged to let their minds wander with some make-believe books. These short books can be read during book club and then expanded on during a mindful discussion.
Learn more: Starts At Eight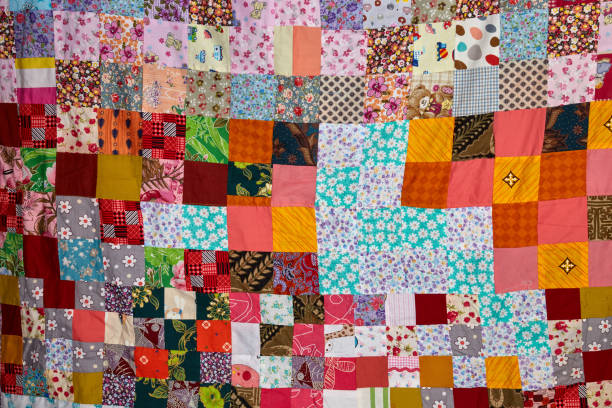 Take the focus away from conversations about books and turn this week's meeting into a craft! Your 7th-grade students will love this hands-on approach. Have them read about how to complete a DIY project and then bring the materials to the next meeting.
Learn more: Book Club Guide
24. Decide on a Catchy Name
There are so many name choices for the book club. Having a catchy name will make kids more excited about their club and gives them a sense of ownership. The name can be changed each school year as new students join.
Learn more: Hooked to Books
25. Change the Meeting Location
Everyone needs a change of scenery sometimes. Always hosting meetings in your classroom can get boring. Make students feel like they're going on a field trip, even if it just means taking next week's meeting to the library or outside.
Learn more: Hooked to Books
26. Complete a Graphic Organizer
Group 2-3 students together to complete this graphic organizer about the book they just finished. If you are pressed for time, cut out the boxes and have each group complete one box. After 5-10 minutes of group work, bring the pieces together.
Learn more: Teach Starter
27. Consult With The Middle School Librarian
Your school's librarian is the book club advisor's best friend! School librarians have a wealth of knowledge about what books are popular among students. Depending on their budget, they may be able to order specific books for you!
Learn more: School Library Journal
28. Review Literature Circle Lesson Plans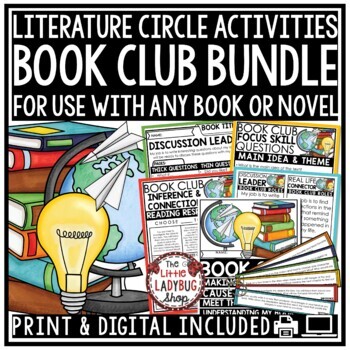 Sometimes it's best to take it back to basics with a lesson plan designed specifically for your book club. When you're pressed for time, having something that is already done for you can be a huge relief. Check out this book club bundle for inspiring ideas.
Learn more: The Little Ladybug Shop
29. Join America's Battle of the Books
America's Battle of the Books makes reading competitive with four games: (1) Friendly Family Feud; (2) Academic Whiz Kid; (3) Super Challenge; and (4) Relay Style. Students can compete locally or competitively.
Learn more: Steve Wentland
While I might not do this with eighth graders, it is still appropriate for most middle schoolers. This picture chapter book can be used as an art history lesson and an "I Spy" game. Have a list of things in the book for students to find. Race to see who can discover the items the fastest.
Learn more: Pragmatic Mom
31. Allow Students to Make a Selection
Book club books should be decided by the students. This prompts for 3-4 books to be chosen by each participant to help everyone find that one excellent book for all to read. Students can be grouped together to complete this selection guide.
Learn more: Be Spoke Classroom
32. Assign Each Student a Role
Every book club meeting should be run by the students as much as possible. Take responsibility for yourself and delegate tasks to the kids. They will love having a stake in the club and can use this experience as a resume builder.
Learn more: Be Spoke Classroom
Make book club discussion time easy with this dice game. Fascinating conversations can come out of these simple prompts. Students will enjoy holding and rolling the die. It's amazing how adding one simple item can make a discussion so much more lively.
Learn more: Book Riot