Around the age of four, most children are able to recognize different types of print, recite the alphabet, chunk words into syllables, and enjoy playing with sound and speech. The following collection of book recommendations targeted at this age group is designed to enchant their young minds while encouraging early fluency. Ranging from fractured fairytales to interactive books and inventive stories and fantasy adventures, this carefully curated collection is sure to inspire a love of reading while sparking young imaginations.
1. If I Built A Car by Chris Van Dusen
This award-winning book full of silly rhymes and bold illustrations is part of a larger series encouraging children to reimagine everyday objects such as cars and houses as fantastic new creations of their own making.
Learn More: Amazon
2. Beautiful Blackbird by Ashley Bryan
This moving story of a blackbird who learns to accept his dark feathers makes him an excellent role model of self-acceptance for younger readers. Ashley Bryan's paper-cut illustrations honor the beauty of one's unique cultural heritage.
Learn More: Amazon
3. Chicka Chicka Boom Boom by Bill Martin Jr. and John Archambault
Who thought a coconut tree could be the basis of such an enjoyable alphabetical story for little readers? This favorite book among early literacy teachers uses fun rhymes, a suspenseful letter race to the top of the tree, and bright illustrations to teach the alphabet.
Learn More: Amazon
4. Hair Love by Matthew Cherry
This lovely story of self-love and acceptance is brought to life by the colorful illustrations of Vashti Harrison. It celebrates the special bonds of African family life and empowers children of all backgrounds to celebrate their unique appearance.
Learn More: Amazon
5. We're Going on a Bear Hunt by Michael Rosen
This national bestseller follows children on an adventure that takes them through swamps, snowstorms, and forests in search of new animal friends.
Learn More: Amazon
6. Press Here by Herve Tullet
This fun, interactive book is a kid favorite that encourages imagination and interaction as children are prompted to shake, press, and title the book to discover the next page of the story.
Learn More: Amazon
7. Mighty, Mighty Construction Site by Sherri Duskey Rinker
All the classic construction site characters are back to get the job done in this inspiring story of friendship and teamwork. Full of fun illustrations, this favorite picture book makes for a great read-aloud.
Learn More: Amazon
8. Huff & Puff by Claudia Rueda
This fractured fairytale allows readers to take on the role of the big bad wolf and bring the classic story to life in real-time.
Learn More: Amazon
9. The Magical Yet by Angela DiTerlizzi
This gorgeously illustrated story is designed to instill a growth mindset in children through the use of the magical word 'yet'. It's an uplifting and inspiring story of learning to ride a bike, tie one's laces and spell one's name with courage and determination.
Learn More: Amazon
10. The Digger and the Flower by Joseph Kuefler
This heartfelt story of the special connection between a digger and a tiny flower is sure to inspire meaningful discussion about the environment and the role of nature in young readers' lives.
Learn More: Amazon
11. The Lion Inside by Rachel Bright
This wildly popular tale reminds kids that they can be both brave like a lion and meek like a mouse and that it's okay to embrace all sides of their emotional nature. While similar to the classic Aesop fable, the Lion and the Mouse, it's an uplifting tale of humility, empathy, and animal friendship.
Learn More: Amazon
12. Shh! We Have a Plan by Chris Haughton
This hilariously charming board book takes kids on an adventure of attempting to capture a bird with nets until one little companion presents a far better (and gentler) idea.
Learn More: Amazon
13. The Boy With Big, Big Feelings by Britney Winn Lee
Preschoolers are at a ripe age for learning about the value of embracing all of their emotions, including extreme and channeling ones. This is a great book for developing emotional empathy, sensitivity, and intelligence.
Learn More: Amazon
14. Please Don't Read This Book by Deanna Kizis
This zany, laugh-out-loud, crowd-pleaser is sure to be read over and over again by kids looking to break the rules in a fun way.
Learn More: Amazon
15. Beautiful Oops by Barney Saltzberg
Hooray, hooray, mistakes are okay! This celebration of all sorts of spills and smudges encourages young learners to embrace so-called mistakes as opportunities for creative exploration.
Learn More: Amazon
16. If You Happen to Have a Dinosaur by Linda Bailey
Did you know that a dinosaur could be a can opener? How about an umbrella or a pillow? Whatever imaginative idea is being explored, kids are sure to walk away with a greater license to think creatively.
Learn More: Amazon
17. The Fort by Laura Perdew
This whimsically illustrated book brings together a pirate and a prince in a project to defend their fort from intruders. It's a wonderful story for developing social-emotional skills while encouraging cooperative play.
Learn More: Amazon
18. Made for Me by Zack Bush
This moving story of a father's love for his newborn child is sure to touch the heart of young and old readers alike. Many readers report tearing up at the powerful force of parental love behind the words.
Learn More: Amazon
19. Ollie's Odyssey by William Joyce
A suspenseful story told through the eyes of adventurous animated toys in a child's beloved collection, this popular book has also been turned into a Netflix series.
Learn More: Amazon
20. Seeds and Trees by Brandon Walden
This delightful tale told through the natural imagery of seeds and trees speaks to the power of words to either hurt or heal. It encourages children to wield their words with care to create a more beautiful world by planting positive seeds that can turn into soaring trees. 
Learn More: Amazon
21. The Day The Crayons Quit by Drew Daywalt
What if a box of crayons could speak? It turns out they'd have a few things to say about all their thankless hard work of coloring clouds, houses, and trees all day. This whimsical adventure inside the mind of a group of rebellious crayons is sure to elicit plenty of laughter!
Learn More: Amazon
22. Little Red Writing by Joan Holub
Can a courageous red pencil weave a captivating yarn while making her way safely through the woods? Based on the beloved fairy tale classic Little Red Riding Hood, this literacy-based creation is sure to delight both young and mature readers alike. 
Learn More: Amazon
23. Stop that Pickle by Peter Armour
You don't have to be a fan of pickles to enjoy this wild chase through urban streets! Readers are on the hunt for a runaway condiment that is tired of playing second fiddle to every sandwich in town and wants to roam free.
Learn More: Amazon
24. Bird Boy by Matthew Burgess
This heartwarming story of a young boy's love for nature encourages children to embrace their passions, regardless of how unconventional they may be.
Learn More: Amazon
25. The Most Magnificent Thing by Ashley Spires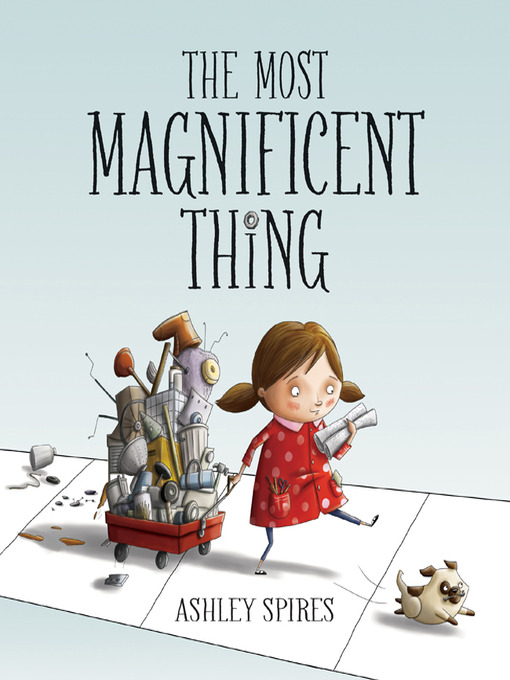 What would you do with a terrific idea? Would you be willing to try and fail or get upset and walk away? Sometimes, we all need a little encouragement to persevere when faced with obstacles. This delightful book is full of descriptive vocabulary, sure to cultivate STEM skills and build fluency in young readers.
Learn More: Amazon
26. The Bad Seed by Jory John
Can the bad seed stay bad forever? He sure seems to think so! This inventive story, part of a popular food group series, reminds children that there is no such thing as bad people- only bad behavior that can always be improved.
Learn More: Amazon