First grade is a great time to introduce your 6-year-old to a love of reading. Kids this age are interested in so many different things and there are so many books available that allow them to explore all of their blossoming interests. Plus, it's the perfect age for developing reading skills that will serve them throughout their whole lives- in school and beyond. Here is our list of the 25 book recommendations to get 6-year-olds into reading and win them over as avid lifelong readers!
1. Ada Twist, Scientist by Andrea Beaty
This is an essential book for any young readers who are interested in STEM and science. The main character does some wacky experiments and invites kids to learn more about the world around them.
Learn More: Amazon
2. Doc 2 Doc: Tony and Jace Learn About The Heart by Dr. Dale Okorodudu
If your little reader is interested in health and medicine, then this is an exceptional book for them! It follows the adventures of two little boys as they learn about the human heart. It's also full of great health tips and ways to improve heart health.
Learn More: Amazon
3. The Scariest Book in the Whole Entire World by Joey Acker
This exciting book is sure to get your young reader's heart pumping! It features intriguing stories of mystery and age-appropriate horror and it's perfect for the Fall season. Plus, it's a great introduction to the "Whole Entire World" series, which has books for every child's interests.
Learn More: Amazon
4. The Choices I Make by Michael Gordon
This book helps kids understand and explore how their everyday choices can actually impact all the other elements of life. It's a great tool for introducing thoughtful decision-making, even for kids as young as six years old. 
Learn More: Amazon
5. Julián Is a Mermaid by Jessica Love
This first-grade-level story focuses on Julian, a boy who absolutely loves mermaids. Follow his journey of life as he follows his passions, no matter what other people are saying about him. This is a great book for kids who love deep-sea life and being themselves. 
Learn More: Amazon
6. Owl Diaries by Rebecca Elliott
This is a book series that is designed to introduce young readers to chapter books. It's a great way to start the transition from picture books to serialized books that feature plot and character continuity. There are also a few pictures in each book to keep kids interested and will keep those pages turning!
Learn More: Amazon
7. Loud Mouse by Idina Menzel
This is the story of a small mouse's epic adventure to find her voice. It was written by the Broadway musical star Idina Menzel (although your kids probably know her as the voice of Elsa from Disney's "Frozen"). It's a reflective look at how our passions and talents develop over time, and how everyone can find their voice.
Learn More: Amazon
8. Inspiring Stories for Amazing Girls: A Motivational Book about Courage, Confidence, and Friendship by Eva Kinsley
This book is a collection of tales that range from serious stories to funny write-ups. However, each piece in the anthology focuses on how girls can be courageous and make their world a better place. It focuses on great family values and promotes strong empathy for the entire family. 
Learn More: Amazon
9. Inspiring Stories for Amazing Boys: A Motivational Book about Courage, Confidence, and Friendship by Emily Greene
This book is just for boys, and it features motivational and humorous stories that encourage boys to work hard and get along with others. It's a great tool for getting boys to open up about their feelings- especially when they're still young!
Learn More: Amazon
10. The Day the Crayons Quit by Drew Daywalt
This picture book has quickly become a classic title for kindergarten and first-grade classrooms. It's a funny story that helps kids explore and express different emotional levels, thanks to the cute antics of a box of disgruntled crayons. It's also a fun way to color and feel sight words for a higher overall reading level.
Learn More: Amazon
11. We Don't Eat Our Classmates by Ryan T. Higgins
This book tells the tale of Penelope Rex who is having a difficult time fitting in at school. She is the only carnivore in the class, and she needs some extra support and reminders from her teacher. It's a cute way to teach your six-year-old about classroom manners.
Learn More: Amazon
12. Busy Betty by Reese Witherspoon
This is the story of a girl who is super busy all of the time. But how will her cramped schedule impact her passions and the people around her? It's an excellent lesson in making time and space for the people around you.
Learn More: Amazon
13. Little Blue Truck Makes a Friend: A Friendship Book for Kids by Alice Schertle
This is a book with funny characters and gorgeous illustrations. It tells the story of a little blue truck that just wants to make friends with the other vehicles in the yard. He works hard to communicate and put others first, and in the end, he has more friends than he can imagine! 
Learn More: Amazon
14. Don't Let the Pigeon Drive the Bus by Mo Willems
This is one of many popular titles that feature the beloved Pigeon character. Pigeon always seems to get into some sticky situations, but with some creative thinking and wacky solutions, there's always a happy ending. It's a humorous look at new ways to approach problem-solving with your curious child. 
Learn More: Amazon
15. Dog Man Collection by Dav Pilkey
This is a series with an attention-grabbing story of an unlikely superhero. The series is full of fun illustrations and childlike humor, and it's a great way to introduce young readers to longer forms of literature. 
Learn More: Amazon
16. Hey, Bruce: An Interactive Book by Ryan Higgins
This humorous picture book is about a boy called Bruce. It goes through a day in his life, and your little reader will get to make decisions about how Bruce's day pans out as they read along. The colorful illustrations in each scenario are sure to capture your kid's attention, too.
Learn More: Amazon
17. Gaston by Kelly DiPucchio
This is a book about a little Frenchie dog who goes on a big adventure. The charming illustrations take the reader all over Paris, and the characters they'll meet along the way are hilarious! There's also a great life lesson to be learned along the way. 
Learn More: Amazon
18. The Wonder Of Thunder: Lessons From A Thunderstorm by Sharon Purtill
This book explains how cool thunder and lightning can be. It is designed to help calm the fears and anxieties that many kids feel during thunderstorms. The rhyming style and cute pictures help kids relax, even in the face of their fears.
Learn More: Amazon
19. You Matter by Christian Robinson
This is a book that can lift the spirit or mood of any kid who is feeling down. It's a whole book of affirmations that show even the youngest reader that they really do matter. It's a great way to start discussions about self-worth and the value of the people all around us. 
Learn More: Amazon
20. Walter Does His Best: A Frenchie Adventure in Kindness and Muddy Paws by Eva Pilgrim
This is a cute book all about doing your best, even when it's difficult or may not give you the desired outcome. It's a perfect lesson in never giving up, and it features so many cute animal characters!
Learn More: Amazon
21. I Want My Hat Back by Jon Klassen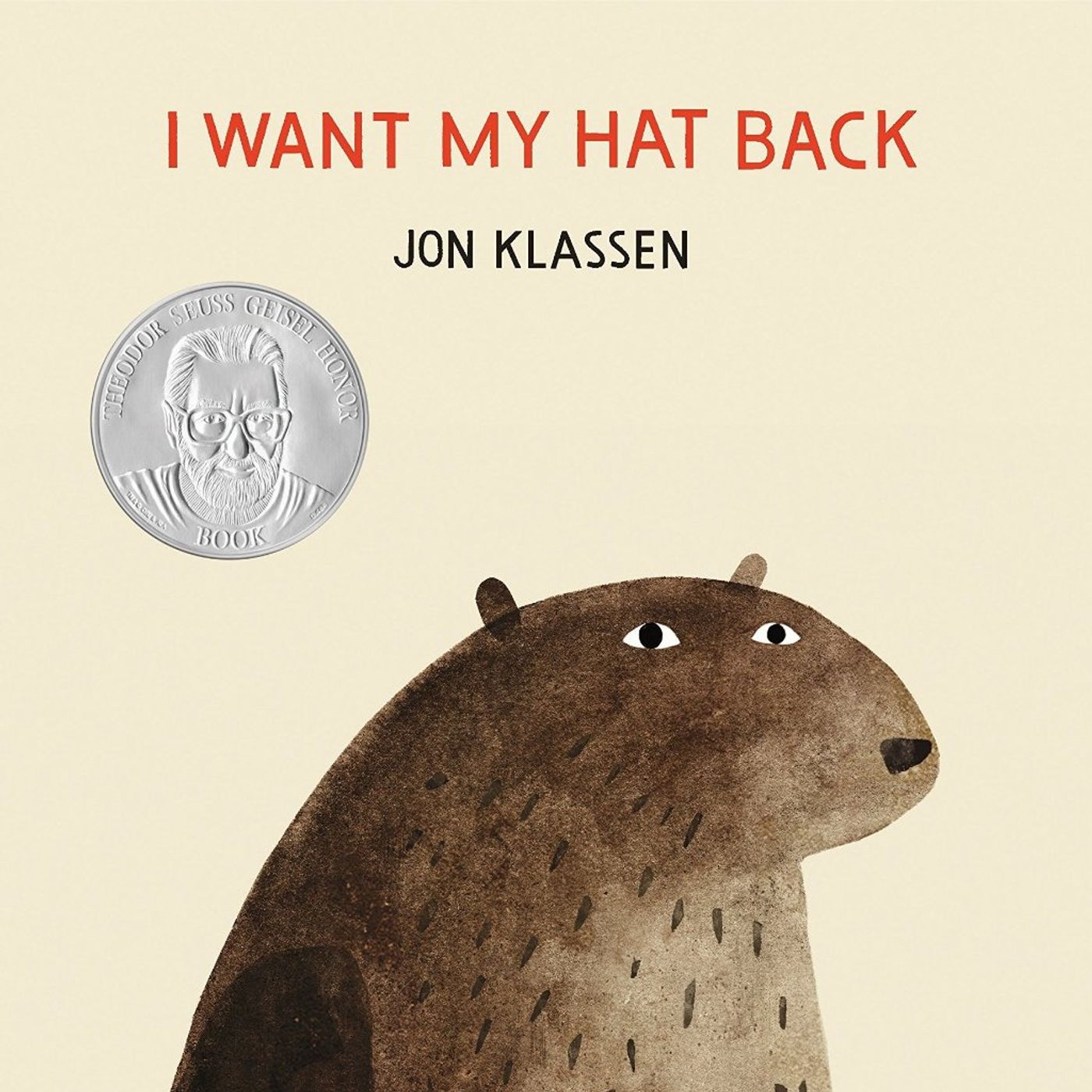 This book is perfect for teaching manners and clear communication. It is all about asking nicely and working empathetically toward goals. It emphasizes the importance of being kind in all things, even when you really want that hat back!
Learn More: Amazon
22. When Grandma Gives You a Lemon Tree by Jamie L. B. Deenihan
This is a spin on the adage about life giving you lemons. It encourages little readers to look for silver linings and to make the best out of seemingly bad situations. It's a great book for building up problem-solving skills and self-confidence in young readers. 
Learn More: Amazon
23. Escargot by Dashka Slater
This is a book about a loveable French snail. It goes on many slow adventures and faces some of the biggest challenges that a snail can face. Readers get to join this escapade and see the city from a new perspective: they get to shrink down and slow down and see it through a snail's eyes.
Learn More: Amazon
24. This Moose Belongs to Me by Oliver Jeffers
This is a book that brings kids into nature and sets them in a beautiful forest that is home to a huge moose. The narrator tells the reader all about the beautiful things around them, and the result is an impactful piece of literature for early readers.
Learn More: Amazon
25. Sam and Dave Dig a Hole by Mac Barnett
This story highlights the importance of working together, especially when your goals are really big. It is about two friends who have big dreams to dig a big hole. Where will this adventure take them? Read on to find out!
Learn More: Amazon