Do you want to encourage your students' reading habits? We've curated the perfect list of 15 delightful books to help you do just that! Better yet- your kiddos are bound to love them if they enjoyed reading The Baby-Sitters Club. Our collection is filled with tales of camaraderie, adventure, and personal growth. From the hilarious antics of Amelia Bedelia to the bravery and determination of Nancy Drew, these reads offer a perfect blend of entertainment and life lessons. Jump right in to discover more!
1. The Boxcar Children by Gertrude Chandler Warner
Imagine having the world as your home, your siblings as your best friends, and every day as an adventure! This gripping series follows the Alden siblings- four orphaned children who make a home for themselves in an abandoned boxcar and tackle various challenges together.
Learn More: Boxcar Children
2. Nancy Drew by Carolyn Keene
From mysterious mansions to haunted attics, there's no mystery too large for amateur detective Nancy Drew to solve! Young girls will adore this series for its strong, smart, and fearless female lead, who has been an influence for countless generations of women.
Learn More: Simon & Schuster
3. Ramona Quimby by Beverly Cleary
Life through the eyes of Ramona Quimby is far from ordinary! Through the books, Beverly Cleary paints a vivid childhood picture- allowing your students to relate to Ramona's everyday trials and triumphs. Ramona's escapades provide valuable life lessons wrapped in both humor and heart.
Learn More: Rakuten Kobo
4. Little House on the Prairie by Laura Ingalls Wilder
Have your little learners travel back in time with Laura Ingalls Wilder's beloved series. With it, your students will discover life on the American frontier- filled with tales of resilience, family values, and growth that resonate across generations.
Learn More: Rakuten Kobo
5. Amelia Bedelia by Peggy Parish
Get ready to giggle with Amelia Bedelia, a well-meaning housekeeper who's always misinterpreting her instructions as she takes language too literally! These stories will introduce your kids to the fun of language while delivering an abundance of important life lessons.
Learn More: Amazon
6. Junie B. Jones by Barbara Park
Junie B. Jones follows the adventures of a nutty youngster as she navigates life in kindergarten and first grade. The series sheds light on the perils and pleasures of friendships and school life alike; making it a read that's sure to foster empathy and problem-solving skills in your readers.
Learn More: Amazon
7. Dork Diaries by Rachel Renee Russell
Nikki Maxwell from The Dork Diaries knows exactly how it feels to stand out. Her diary-style narratives provide humorous and insightful commentary on friendship and middle school drama, sure to captivate those of the same age!
Learn More: Simon & Schuster
8. The Secret Seven by Enid Blyton
Do your students enjoy thrilling adventures? If so, they'll relish joining the Secret Seven; a tight-knit group of friends who solve intriguing mysteries together. This series showcases the importance of teamwork and friendship.
Learn More: Amazon
9. The Famous Five by Enid Blyton
Your young readers will enjoy these adventure novels, which follow the exciting life of a group of four loyal friends and their dog. The protagonists encounter mysteries and secrets every holiday- resulting in wild and entertaining tales that will inspire your pupils' spirit of exploration, camaraderie, and the courage to face the unknown.
Learn More: Amazon
10. Geronimo Stilton by Elisabetta Dami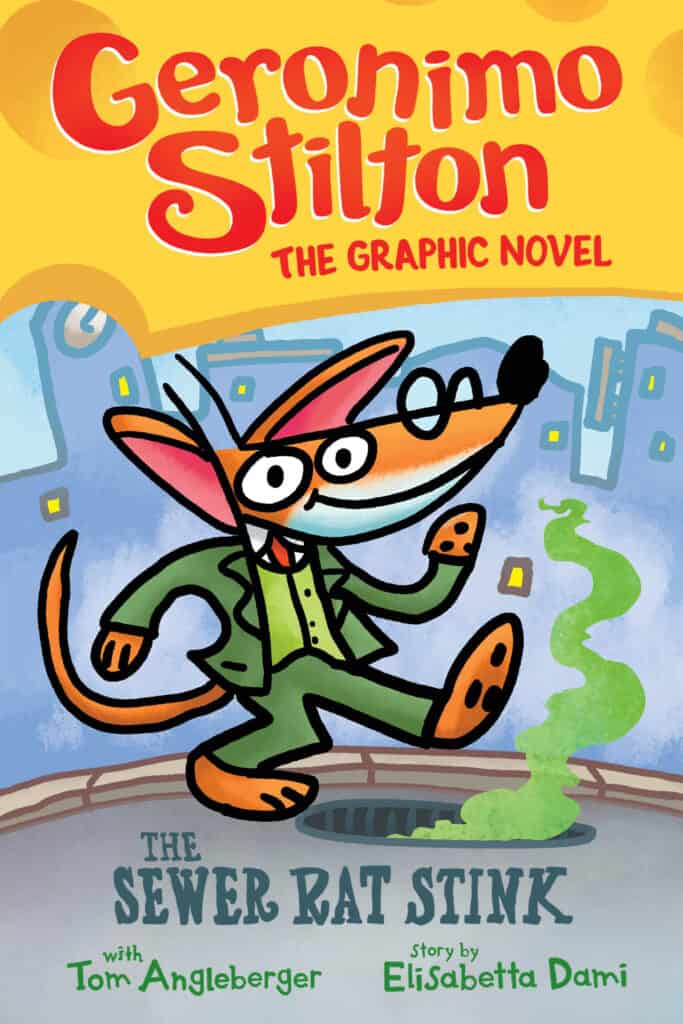 No adventure is too daunting for a brave mouse named Geronimo Stilton, the protagonist of this enjoyable book series! He imparts valuable lessons about friendship, courage, and perseverance.
Learn More: Goodreads
11. Anne of Green Gables by L.M. Montgomery
Your students' imagination is sure to grow as they follow Anne Shirley, a red-haired spitfire with a heart of gold. Fateful circumstances lead to the 11-year-old orphan living with the middle-aged Cuthbert siblings; leading to a journey of self-discovery as Anne navigates her new life and builds enduring friendships in the fictional town of Avonlea.
Learn More: Amazon
12. The Saddle Club by Bonnie Bryant
This one's for your horse-loving kiddos! Have them join a trio of girls bound by their shared passion for horseback riding for an enjoyable adventure. This series mirrors the friendships and personal growth seen in The Babysitters Club.
Learn More: Marlowes Books
13. Rainbow Magic by Daisy Meadows
In this whimsical series, friendship isn't just powerful, it's magical! The novels follow the lives of besties Kirsty Tate and Rachel Walker and their adventures with their fairy friends. The series is an excellent introduction to the fantasy genre for young readers and carries lessons in kindness and ingenuity.
Learn More: The Nile
14. Sweet Valley Twins by Francine Pascal
This series explores the unique bond of sisterhood, the challenges of growing up, and the beauty of forming friendships. A spin-off of the popular Sweet Valley High series, the books follow twins Jessica and Elizabeth Wakefield as they navigate middle school life.
Learn More: Amazon
15. Malory Towers by Enid Blyton
Boarding school isn't just about studying, as the girls of Malory Towers prove! The series describes the experiences of Darrell Rivers and her charming friends studying at a residential school in Cornwall. Your kiddos will discover the thrilling escapades of boarding school life and unearth the importance of friendship and personal growth.
Learn More: Amazon