Are your kids already stacking everything into super-tall towers? Channel that energy into awesome STEM and STEAM activities that build motor skills and push the bounds of your kids' imaginations! Let them explore different tower designs as they compete to build the biggest towers. This list has tons of ideas for building towers from just about anything you have lying around the house.
Grab some tape and get ready to create a dazzling collection of towers!
1. Index Card Towers
Sneak a math lesson into your tower building. On each card, write a math problem for your students to solve. They can only use the card once they've correctly solved the problem. Break into teams to see who can build the tallest tower the fastest!
Learn More: Teaching in Room 6
2. Eiffel Tower Challenge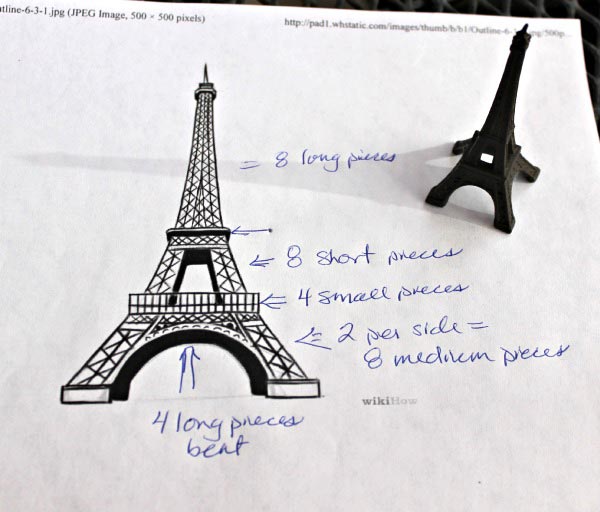 Visit Paris without leaving home! For this model, roll up newspapers and staple them closed. Then, look at a picture of the Eiffel Tower to come up with a design for creating a stable tower base.
Learn More: KCEdventures
3. Christmas Cup Tower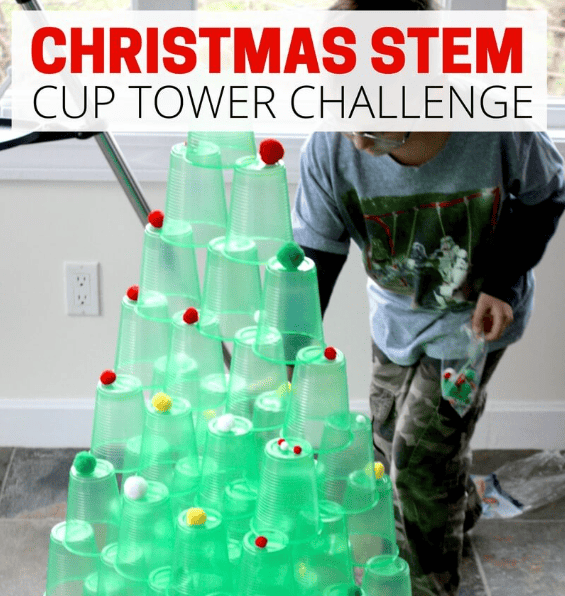 This awesome activity is perfect for the holidays. Grab as many cups as you can find and watch your students build their own Christmas tree! Paint ping pong balls to look like ornaments and thread pasta noodles into chains of beads to decorate the tree.
Learn More: Little Bins Little Hands
4. Tower Stack Quotes
This quick activity blends science with religion or literature. Simply select a quote from the Bible or your favorite book. Then, print a few words on each cup. Have your students stack the cups in the correct order. Place every other label upside down for a sturdy tower.
Learn More: 123Homeschool4Me
5. Engineering Challenge Tower
Using clothespins and craft sticks, have your students compete to build the biggest craft stick tower. To challenge their basic engineering skills, see who can create the biggest tower with the fewest amount of craft sticks!
Learn More: Frugal Fun 4 Boys
6. Tower of Babel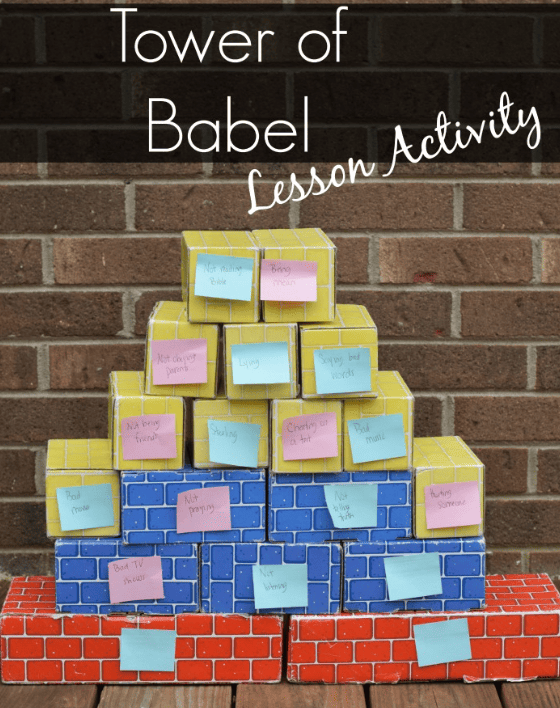 Visualize the lessons of the Tower of Babel with this creative activity. Students write something that separates them from God. Then, they attach the note to a block and stack them up.
Learn More: It Happens in a Blink
7. Famous Landmarks
Recreate the famous towers of the world with building blocks! Following the pictures, students will reap the benefits of block play while learning about cool places around the globe! Add your favorites to your "to visit someday" bucket list.
Learn More: Playdough to Plato
8. Straw Towers
This low-prep STEM activity is great for a rainy day. Using masking tape and bendy straws, let your students experiment with different shapes and connections. Test its sturdiness with a weight attached to a binder clip. The perfect activity to engage their critical thinking skills!
Learn More: Galileo
9. Balancing Towers
This construction and balance game is sure to become one of your kids' favorite activities! It provides a great opportunity for children to learn physics concepts like gravity, mass, and kinetic movement. It's perfectly designed to help with attention and concentration disorders.
Learn More: Oak & Ever
10. Craft Stick Towers
Create monstrous towers using craft sticks! This fun building activity challenges students to build non-traditional tower designs. Be sure to focus on supportive cross beams to reach ridiculous heights! Display them in your very own tower gallery.
Learn More: Plainsart
11. Sierpinski Tetrahedron
Triangles in triangles in more triangles! This mesmerizing puzzle is the ultimate triangle tower. Follow the instructions on how to fold tetrahedrons out of envelopes and paper clips. Then, gather your class and solve the puzzle together! The bigger, the better!
Learn More: The Puzzle Den
12. Newspaper Engineering Challenge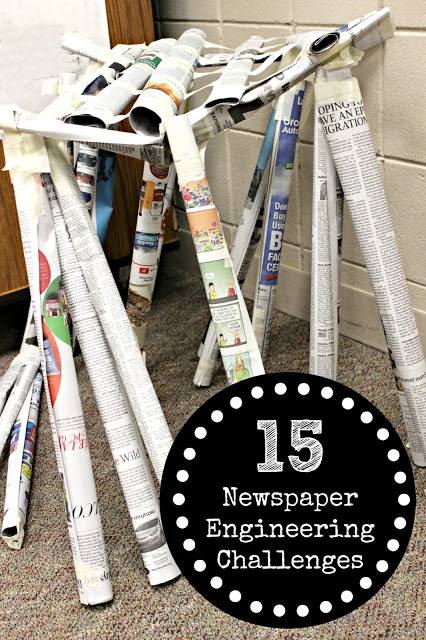 Challenge your students to a range of tower-related activities using rolled-up newspapers. See who can build the shortest or skinniest tower.
Learn More: The Educators' Spin On It
13. Why Towers Fall
Learn everything you need to know about earthquakes' impact on buildings. See how the motion causes buildings to collapse and how engineers have created new earthquake-proof buildings. Afterward, run an earthquake drill so your kids know how to stay safe.
Learn More: TED-Ed
14. Marshmallow Towers
Work on collaboration skills by having teams compete to build the tallest and tastiest tower! Give each team an equal number of marshmallows and toothpicks. Compare the toothpick towers when they're finished and then share the marshmallows!
Learn More: JDA Learning Resources
15. Paper Building Blocks
Study structure stability with this colorful activity. Help your students craft paper cubes out of folded paper and some glue. Then, decorate the room with dazzling paper box structures. Use wrapping paper for a holiday twist.
Learn More: kidsactivities.com
16. Magnetic Towers
Magnetic blocks are a quick and easy way to keep your little ones busy. Using squares and triangles, they can create abstract towers with doors and bridges. See who can build a tower that will withstand a cannonball or a Godzilla attack!
Learn More: Pinterest
17. Towers of the World
Learn all about famous towers around the world in this cute video. Visit the Leaning Tower of Pisa in Italy, Big Ben in London, and the Oriental Pearl Tower in China. See what makes each tower special and have your kids describe or draw them.
Learn More: Pinkfong Baby Shark
18. Watercolor Towers
Who says towers have to be 3D? This STEAM activity is perfect for your kindergarten classroom. Paint block shapes on paper using different watercolors. Finally, cut them into a variety of shapes for your students to paste onto their pictures.
Learn More: Under Construction
19. Building Blocks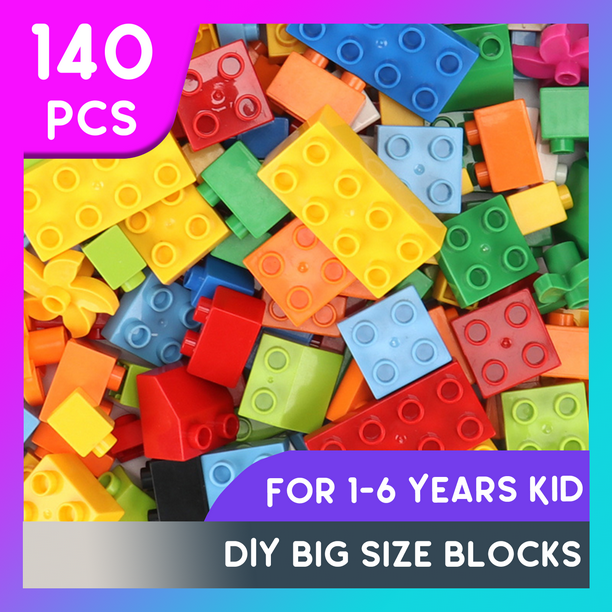 Get back to basics! Building blocks are a staple in every kid's toy chest. Bigger blocks help young kids develop problem-solving and communication skills. As they get older, transition to Lego or smaller blocks to create more intricate designs and develop fine motor skills.
Learn More: Walmart
20. Abstract Towers
These cardboard structures defy gravity! Cut notches in the corners of cardboard squares. Then watch as your students slot them together to create awesome sculptures and towers of all shapes and sizes. Try to recreate famous towers from around the world!
Learn More: Library Learners
21. Tower Templates
Introduce basic shapes to your little ones with these easy tower templates. Print out the cards and give your kids a pile of blocks with all kinds of shapes. Help them decipher the design and build tiny towers. Create bigger towers as they get older for more fun times together.
Learn More: Memorizing the Moments
22. How to Draw a Tower
Follow along as the artist gives you a step-by-step guide to designing the perfect castle tower. You can draw it yourself to create coloring pages or your kids can follow along for a quick and easy art lesson.
Learn More: How To For You
23. The Pink Tower
This pretty activity develops fine motor skills and visual discrimination of differences in 3D shapes. It's a great starter lesson on geometry, volume, and numbers!
Learn More: The Pinay Homeschooler
24. Easter Egg Towers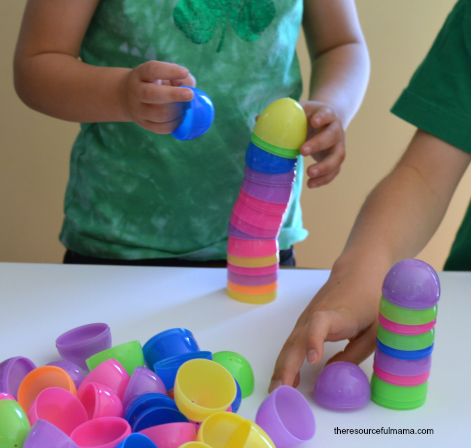 Put those mismatched Easter eggs to good use! Dump a pile of egg halves onto a table and let your kids build! See whose tower uses the most egg halves.
Learn More: The Resourceful Mama
25. Challenging Egg Towers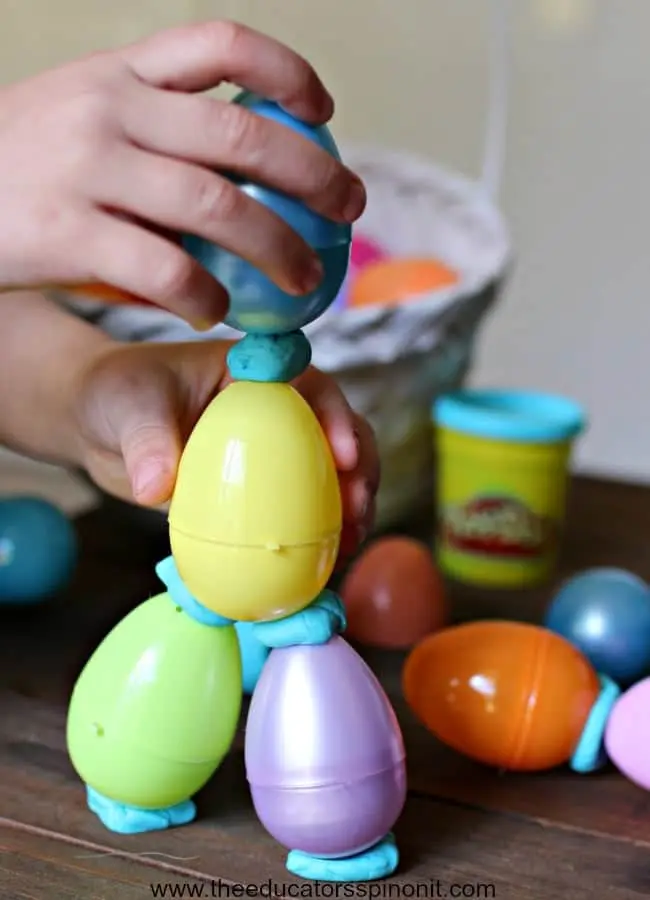 Challenge older students to create non-traditional-shaped towers from plastic eggs and playdough. Place the eggs and balls of dough in your activity center and let students create during their free time. Keep track of the tallest towers!
Learn More: The Educators' Spin on It
26. Ancient Greek Towers
Build towers you can stand on using baking sheets and paper cups! This activity uses the post and lintel system of Ancient Greek temples to make sturdy structures. Be sure to keep an eye on your kids in case their towers collapse.
Learn More: Preschool Powol Packets
27. Toilet Paper Towers
Create tower cities with empty toilet paper rolls, towel rolls, and some paper plates. Divide learners into teams and instruct them to design structures sturdy enough to hold action figures. Give extra points for the tallest, widest, or craziest designs!
Learn More: Teaching Ideas
28. Earthquake Towers
Demonstrate how earthquakes shake buildings in your classroom! Either purchase or build a shake table. Then have teams of students design and test their buildings' earthquake capabilities. Great for formulating team-building skills!
Learn More: eGFI
29. Tower Shadows
Trace and color your favorite tower shapes outside in the sun! Students can work together to build fun towers to trace before they fall over. Trace the same tower at different hours to learn about shadows and the Earth's rotation.
Learn More: The Pinterested Parent
30. Shaving Cream Towers
Kids can't resist shaving cream. This messy sensory play activity is perfect for any day of the week! All you need is a can of shaving cream, some foam blocks, and a plastic tray. Use the cream as the glue between the blocks and design away!
Learn More: No Time for Flash Cards