While trucks are visually stimulating for little ones, they can also be great tools for teaching kiddos how to count and develop fine motor skills. Building a cardboard truck, putting together a truck puzzle, or playing counting games with trucks are creative ways to incorporate a truck theme into your preschooler's playtime. Try these 26 brilliant building-a-truck activities to keep your preschooler entertained as they learn!
1. Cardboard Bulldozer Blade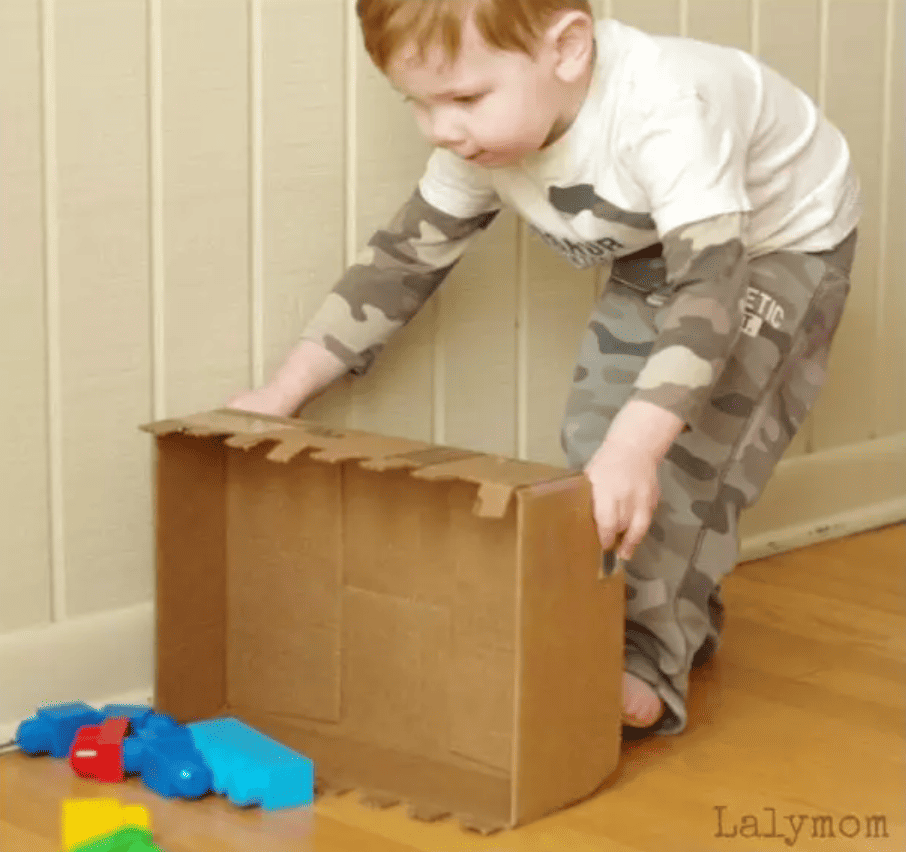 A shoebox makes a perfect bulldozer blade for little hands. Simply cut teeth on one side of the box and you're done! Your toddler can then push their toys around and make clean-up time fun!
Learn More: Lalymom
2. Build a Cardboard Bulldozer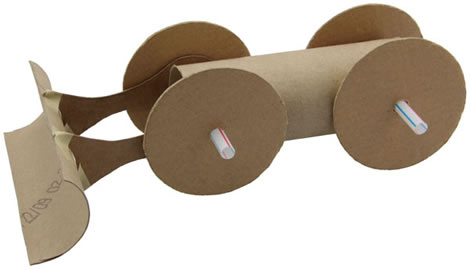 Little kids will get constructive with this hands-on bulldozer-building activity. The paper towel roll becomes the bulldozer and the blade, while straws hold the wheels in place. After assembling, kids can have fun scooping!
Learn More: Hello Kids
3. Build a Cardboard Truck
This construction vehicle is easily made by piecing together squares of cardboard and attaching wheels to wooden sticks. Your little ones will be ready to transport toys or snacks in no time!
Learn More: The Crafts Crew
4. Bulldozer Costume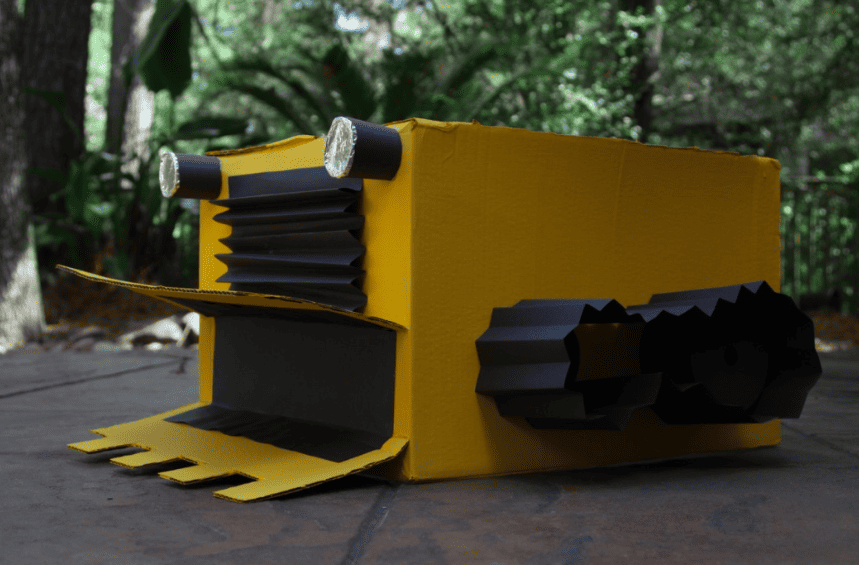 Here's a fun craft for Halloween time; turning a cardboard box into a bulldozer costume. Supplies include a cardboard box, glue gun, black construction paper, and ribbon for the straps. Little kids will love wearing their boxtumes!
Learn More: Movers Who Blog
5. Paper Bulldozer Craft
Craft time is fun when you're following a construction theme. It evokes a lot of imagination and kids are free to be as creative as they want. All you need is colored paper, glue, scissors, and a bulldozer template. Task your students to create their version of a bulldozer using a few simple materials.
Learn More: Crafting Jeannie
6. Build a Truck Template
Kids don't need tons of construction materials to make a truck. Print this template, have them color it, and then fold it to make a truck. Not only is this easy and creative, but little ones will use their problem-solving skills to correctly fold and piece the truck together.
Learn More: Construction Disputes
7. Fine Motor Dashboard
A boring cardboard box can become a truck's dashboard. A plastic plate makes a great steering wheel and hand-drawn gauges and knobs complete the craft! Your kiddos will be strengthening their fine motor muscles while operating their dashboard.
Learn More: Lalymom
8. How to Draw a Truck
It's not difficult to incorporate drawing activities for preschool-aged kids. A step-by-step tutorial on drawing a truck will allow them to hone their fine motor and concentration skills. Kids can add their creative touches to the drawing once they get the basic structure down.
Learn More: Osmo
9. Build a Dump Truck Template
Do your kids like puzzles? This printable will activate critical thinking by having them piece together a dump truck. Choose the black-and-white version so they can color the template before building the truck.
Learn More: Mrs. Merry
10. Learning Shapes with a Truck
Learn shapes and colors by building a paper truck! Cut out assorted shapes from craft foam and construction paper. Learners can then create trucks using squares, circles, and rectangles. To extend learning even further, get your kiddos to identify the colors as they build.
Learn More: Little Family Fun
11. Paper Plate Monster Truck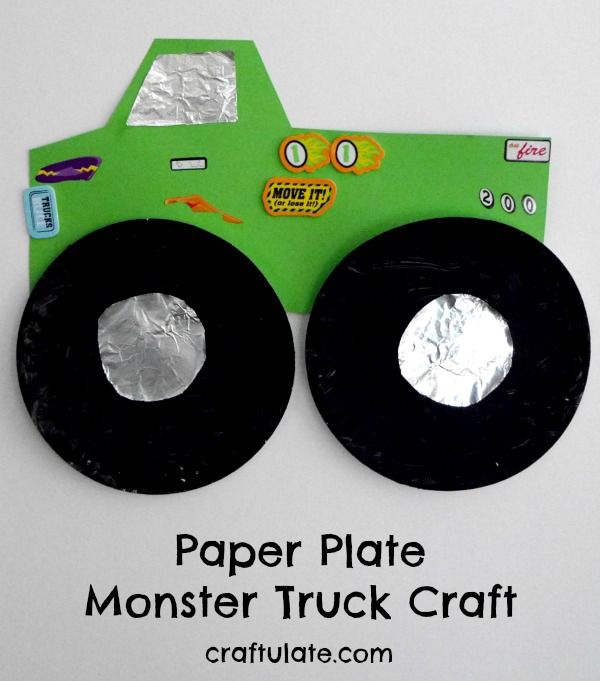 Monster trucks can be easily recreated using paper plates, construction paper, and stickers. Draw a truck outline and have your kids turn the plates into wheels. Learners can then decorate their monster trucks any way they want!
Learn More: Craftulate
12. Tissue Paper Trash Truck
Looking for garbage truck activities that are low prep and mess-free for your kiddos? Construction paper or plain white paper can be colored and cut into squares and rectangles to make a truck while circles can be used for wheels. Lastly, tear up colored tissue paper and have your little glue it on top of the truck.
Learn More: Crafty-Crafted
13. Dump Truck Counting Mat
Let's play a counting game using a dump truck template. Print the template and the number cards. Your child can then fill the dump truck with the same number of items on the card that they choose. You can use Legos, blocks, beans, or even candy!
Learn More: The Measured Mom
14. Juice Box Truck
Turn empty juice cartons into creative play projects by making trucks. Cut open a corner of the container to make the bed cab of the truck. The soda lids become the wheels and kids can then decorate and paint their containers to transform them into attractive trucks.
Learn More: Garbage Truck Love
15. Egg Carton Dump Truck
Inspire your little engineers with construction STEM using an egg carton and a pipe cleaner. Take an empty egg carton and cut it in half. Attach the two pieces with a pipe cleaner and challenge your students to then decorate them.
Learn More: Reason to Skip the Housework
16. Fire Truck Handprint
Little ones can make a firetruck with this hands-on learning craft. Paint your child's hand with red paint, press it down on the paper, and wait for the print to dry. Then, they can add windows, a ladder, and scenery to complete the artwork.
Learn More: The Inspiration Edit
17. Tissue Box Fire Truck
Grab an empty tissue box and transform it into a fire truck for endless hours of fun for little firefighters. Print the sheet in color and paste it onto a tissue box. Your kiddos can then create scenarios with the cutout flames.
Learn More: Super Simple
18. Fire Truck Cookies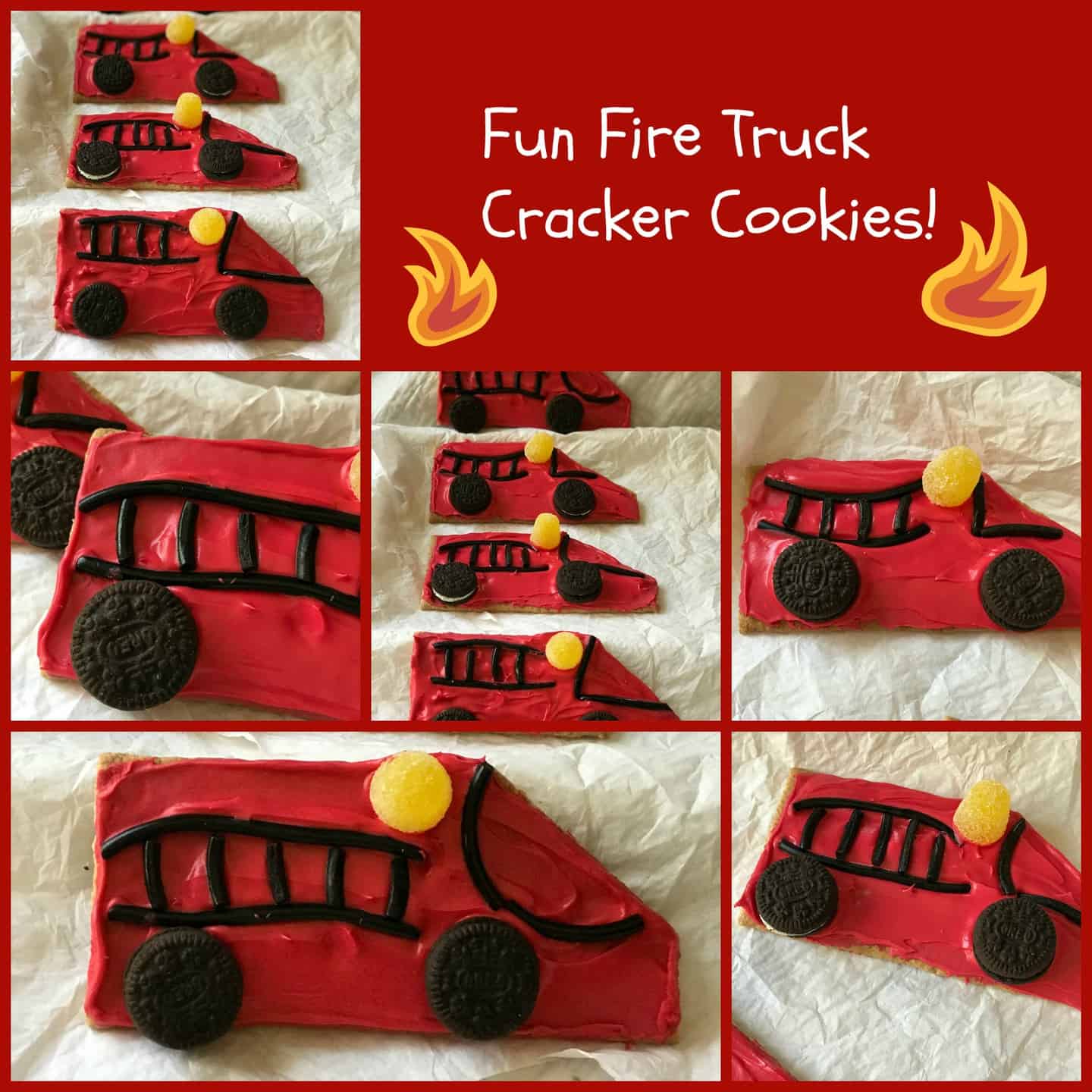 There are lots of ideas for snacks, but this one incorporates building a firetruck! Take a graham cracker and spread red frosting over it. Black licorice becomes a ladder and cookies are used as the wheels.
Learn More: Taste of Home
19. Dump Truck Craft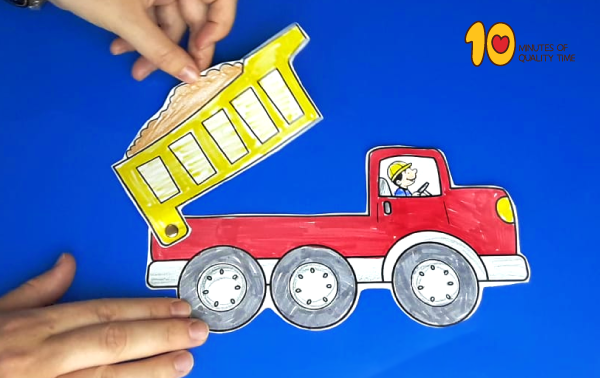 This drawing has moveable parts! This dump truck template is fun for kiddos to color and play with. Once the pieces have been colored in, learners can simply attach the bed with a split pin. Have kids draw dirt, rocks, or other objects that can be dumped from the truck!
Learn More: 10 Minutes of Quality Time
20. Design a Food Truck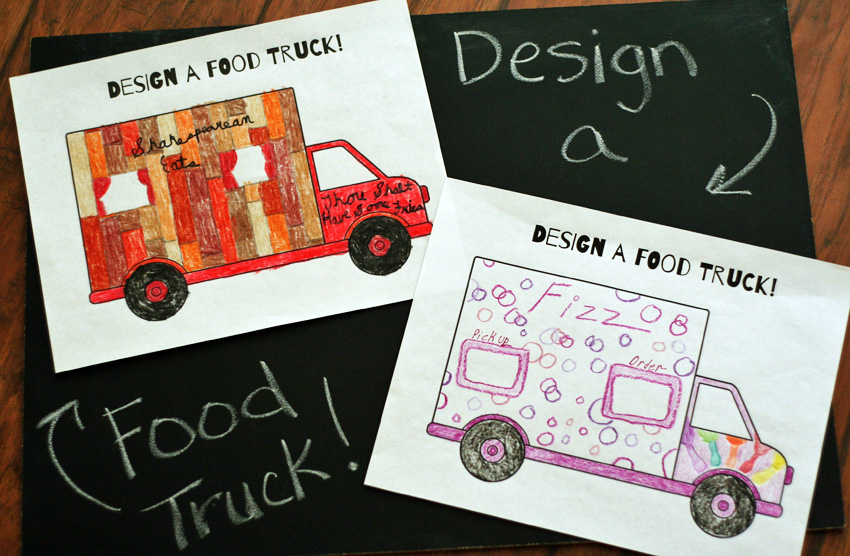 There are many drawing opportunities for littles to explore their innovative abilities. Prompt them to create a food truck and menu! This is also a great way to introduce foods from other countries to inspire ideas for their truck.
Learn More: Make and Takes
21. Cardboard Food Truck
You can turn cardboard into just about anything with markers and imagination. Create a food truck! Kids can color fake food or serve real snacks. Create a farmer's market truck and use real produce to create an authentic grocery store dramatic play area.
Learn More: Make
22. Cardboard Truck Photo Booth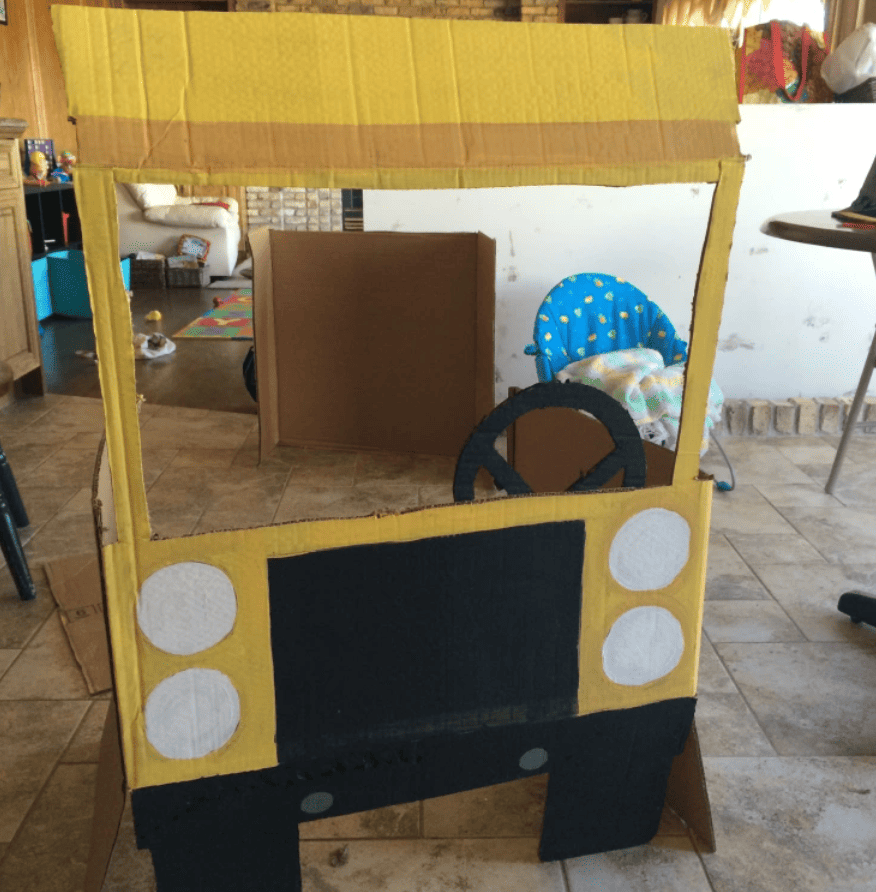 Let's take a picture in a cardboard truck photo booth! You'll need a large piece of cardboard and paint or markers to create this sweet prop. Cut out the windshield, add a steering wheel, and your child can decorate as they please before posing for the camera and saying, "cheese"!
Learn More: Myraecreations
23. Popsicle Stick Truck
This fun popsicle stick truck is a great way to teach little ones about basic construction and counting skills. Take a few sticks and paint them. Glue them together and then add paper windows and wheels. Attach a magnet to the back and stick it on the fridge!
Learn More: Glued to my Craft
24. Popsicle Stick Puzzle
Try making a puzzle using your child's drawing of a truck. Use masking tape to hold the sticks together while your child draws on the sticks. Remove the tape and the puzzle is ready for playtime!
Learn More: Panama City Center for the Arts
25. Truck Puppets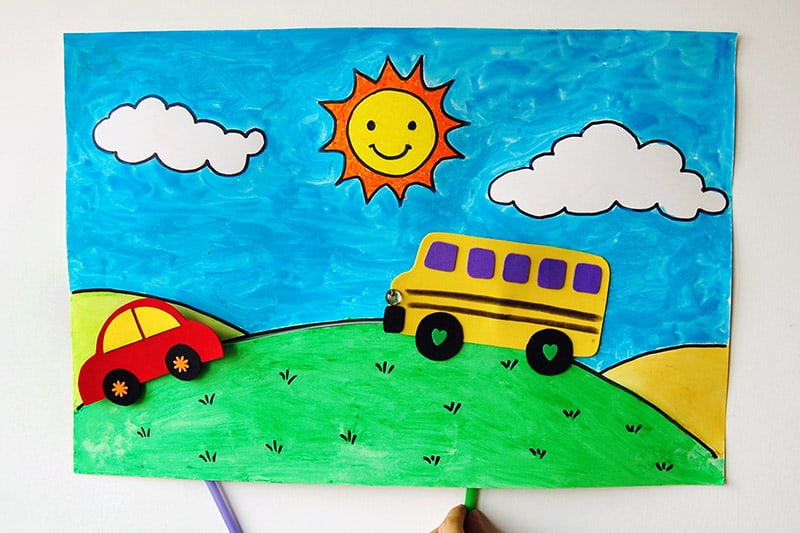 Print the vehicle templates so kids can color them in. Add a handle to the back to make them into puppets. For a fun activity, create a picture with a road and move the puppets along the picture.
Learn More: First Palette
26. Sticky Wall Shape Truck
Make shape time more fun by making a sticky wall. Attach contact paper to a wall. Then, use craft foam to create various shapes. Kids can create trucks of all shapes and sizes by sticking the shapes to the wall.
Learn More: Forward with Fun