Playing with a piece of cardboard might be something that kids think their parents did "way back in the day' when they were little. But, read on for lots of ideas about using cardboard for playing games and having fun! For indoor or outdoor play, each activity in this list of 30 cardboard activities is entertaining for kids of any age.
This first game is a good cardboard game to play with a partner. Choose your color and play homemade tabletop hockey. Using a cardboard sheet and framing it makes this game board simple to make. Set a 5-minute time limit and try to score more points than the other player!
Learn more: Ronyes Tech
Perfect for a rainy day or indoor recess time, this Go Fish game doesn't require any cards. Use a couple of cardboard tubes as fishing rods and add point values to the fish to add a different element of fun to the game!
Learn more: Family Focus Blog
Practice kids' math or counting skills by feeding Cookie Monster! Use a printout of the loveable guy and add it to a sturdy cardboard backing. Make sure to cut a hole for the mouth, because he is hungry! Roll a die and feed him that number of cookies. Or, for older kids, roll the die twice and multiply to get the number of cookies.
Learn more: Rocio Phillips
4. Bird Watching with DIY Binoculars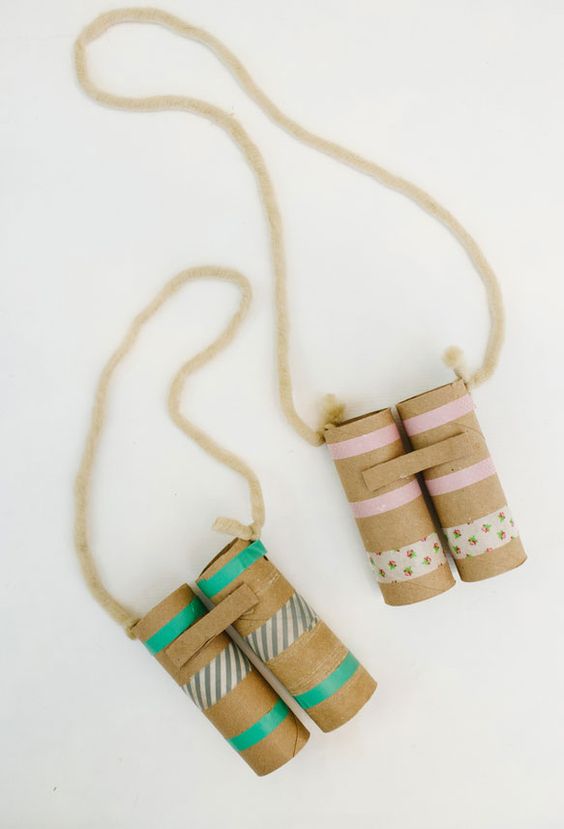 The first outdoor item on our list is cardboard binoculars. Have some bird-watching experiences and take a hike on a nice day while using your homemade binoculars and making observations. Collect things you find during your hike and put your cool items on display.
Learn more: Almost Makes Perfect
Allow your child to paint beautiful landscapes--or simply color blobs on paper! Making this simple triangle design will be half the fun, and it is a great way to upcycle any shipping boxes lying around.
Learn more: Art Bar Blog
A cardboard boat that doubles as storage for children's stuffed toys!  Decide what size they'll need, and kids can play with their stuffed pets set sail on a pretend ocean, and display them neatly in their room when they're finished.
Learn more: The Craft Train
7. Cardboard Weaving Loom
Older kids will enjoy how much thought they have to put into engineering this cardboard into a useable loom. After they have successfully framed out the loom, they can set about creating colorful designs with yarn!
Learn more: Childhood 101
8. Construct an Alphabet City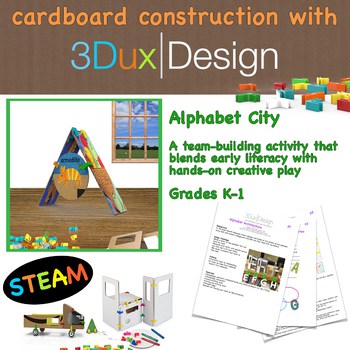 Another terrific STEM cardboard activity is building an alphabet city, Young readers will love the hands-on learning with cardboard sheets cut into 3D letters. Reinforce phonemic awareness or build words out of boxes.
Learn more: Teachers Pay Teachers
9. Come Get Your Lemonade!