Teaching and learning about cell membranes can be an active and engaging part of any science curriculum. However, it can also be a little tricky to teach. The activities below aim to inspire all students to want to learn more about biology; looking at a range of topics such as cell morphology, conducting independent experiments, and cell membrane models. They will study mammalian cells, bacterial cells, and human cells as they progress through the topic!
1. Egg Membrane Activity
One way to begin teaching about particle exchange through the cell membrane is to conduct the 'egg membrane' experiment with your students. There are several ways to conduct this, with both vinegar and food coloring to explore the way particles move through a cell membrane. This will show students the main parts of single cells and the potential transportation of proteins in both animal and human cells.
Learn More: La Londe Science
2. Cell Membrane Bubble Experiment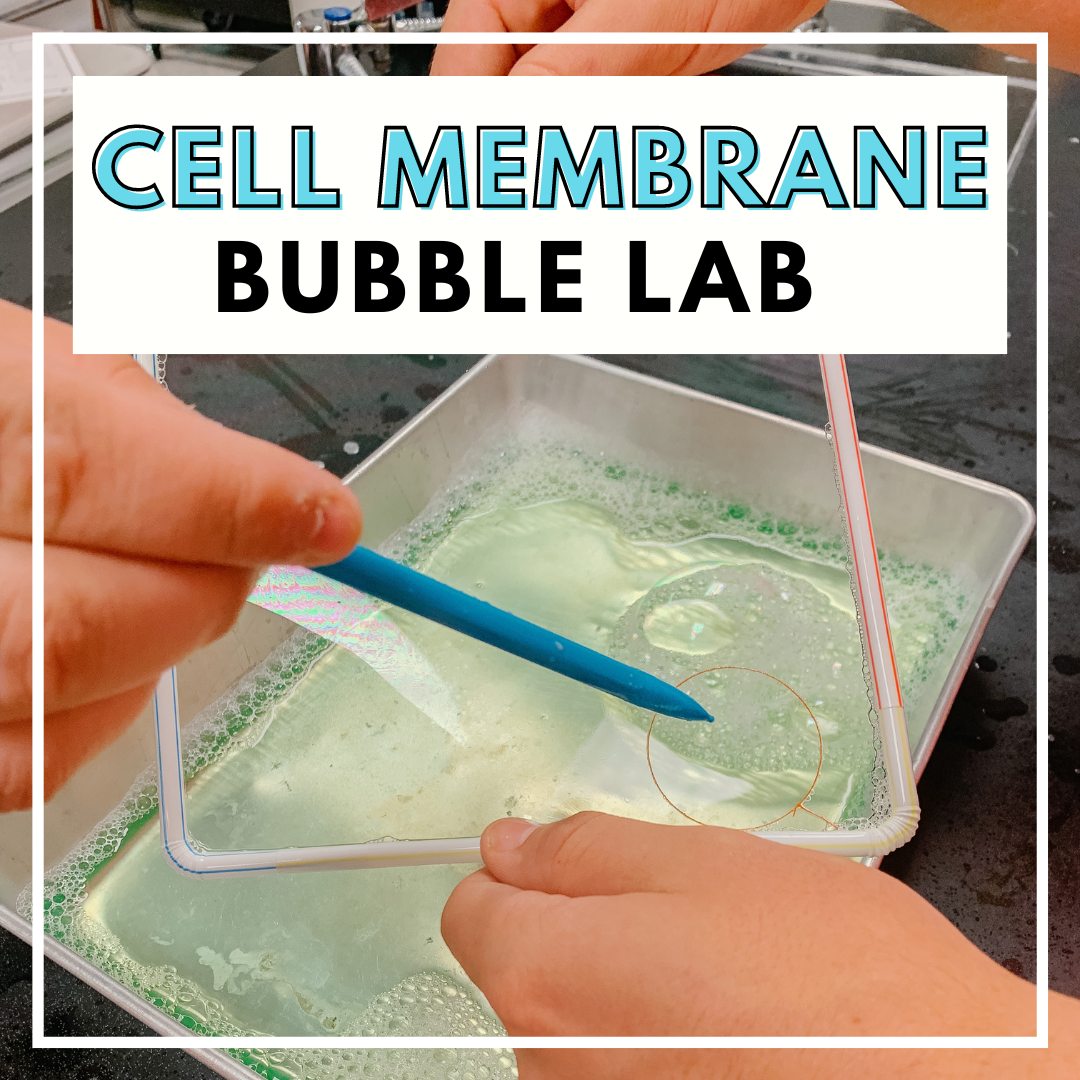 This worksheet provides you with all the information needed to teach the properties of membranes with bubbles! There are 6 different concepts for students to learn; each with a different 'bubble' experiment or bubble membrane. You could set your classroom up into 6 areas or stations and allow the students to go around completing each of the separate experiments to observe the differing properties. This requires very little setup- just a simple bubble solution.
Learn More: Studylib
3. Interactive Cells
This interactive diagram will be suitable for older, more advanced learners. Students can learn about what each part of the cell does- from the cell body and cytoplasm to the cell walls and the nucleus. They'll also discover the different exchanges of particles, and their functions.
Learn More: PBS Learning
4. Cell Membrane Online Activity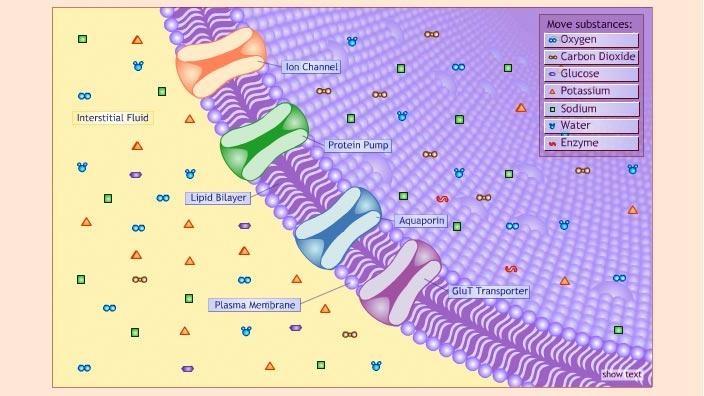 This online interactive provides videos and questions about the features and activities of various parts of the construction of cell membranes. This would be great for developing content and vocabulary as well, as it covers key terms such as; substance, molecules, ions, and proteins. It also gives students the opportunity to construct a model using the interactive feature to look closely at the cell membrane model.
Learn More: Studylib
5. Simple Coloring Worksheet
A simple activity where students need to color code each of the sections of a single cell to show their understanding. It includes a small section to describe each part of the cell as well. This could make a great poster or consolidation activity!
Learn More: Biology Corner
6. Build a Membrane
This super fun, hands-on activity will suit a variety of learners! Students are required to build their very own membranes using the templates and cut-outs provided. To develop this activity further, ask your students to describe the labels using key terms and create a small poster to display their model.
Learn More: Teach Genetics
7. Revision Cards and Models
This blog post contains several ideas on how to incorporate building a model cell using revision cards to check your student's understanding. Key words included are; vacuole, mitochondria, and cytoplasm- helping to develop their spelling too!
Learn More: Science Sparks
8. Cell Card Sort
A useful revision activity to check students' knowledge of the components of a cell. Print the free PDF worksheet, cut it out, and have students match the name, picture, and corresponding statements to show their understanding of cells. To develop this lesson further, or as a different teaching point, you may then choose to explore what happens to these systems during viral infections and how the different parts of the cells recover.
Learn More: Teach It
9. The Cell Word Search Puzzle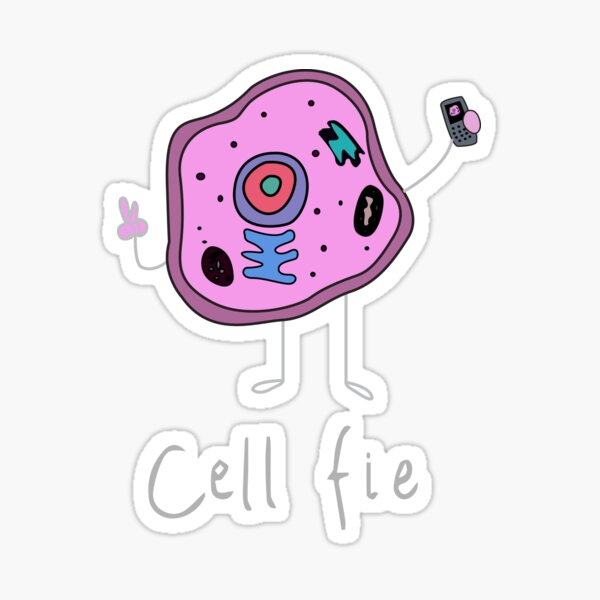 Always a firm favorite- Try this cell word search with your students! Not only is this topic full of some tricky spellings, but it is also a fun activity that involves a competitive element!
Learn More: AHHC 1
10. Drama!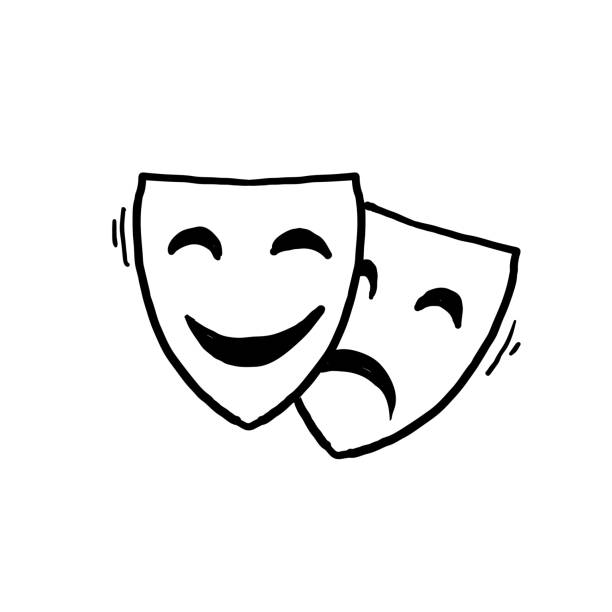 A fun way to develop students' understanding of individual cell knowledge is to have them act out the various parts and functions. Students can represent the various parts; either by a sticker on their t-shirt or by making signs identifying themselves. Students can create a line to show the membrane and 'let' certain components in and out.
Learn More: Study