Every child's imagination is a playground where characters from their favorite books come alive. These characters, whether curious rabbits, adventurous children, or wise spiders, play a significant role in a child's early development. They teach important life lessons, stimulate curiosity, and encourage empathy and understanding. From charming classics to modern favorites, these influential characters spark joy and inspire young readers, leaving lasting impressions that help mold children's values and perspectives.
1. Winnie-the-Pooh from "Winnie-the-Pooh" by A. A. Milne
In Winnie-the-Pooh, readers can follow the whimsical adventures of a honey-loving bear named Pooh as he navigates the Hundred Acre Wood with his friends. More than just a character, Pooh embodies timeless values of friendship, empathy, and simplicity. His tales engage children in laughter and learning while teaching them important life lessons about kindness and consideration.
Learn More: BBC
2. Paddington Bear from "A Bear Called Paddington" by Michael Bond
Paddington travels from the jungles of Peru to London. Equipped with a suitcase and his beloved marmalade sandwiches, Paddington's experiences offer children insights into acceptance, cultural understanding, and empathy. Through his misadventures, readers are taught to embrace differences and show compassion. The story is a gentle yet powerful tool for teaching important social values.
Learn More: The Conversation
3. Matilda Wormwood from "Matilda" by Roald Dahl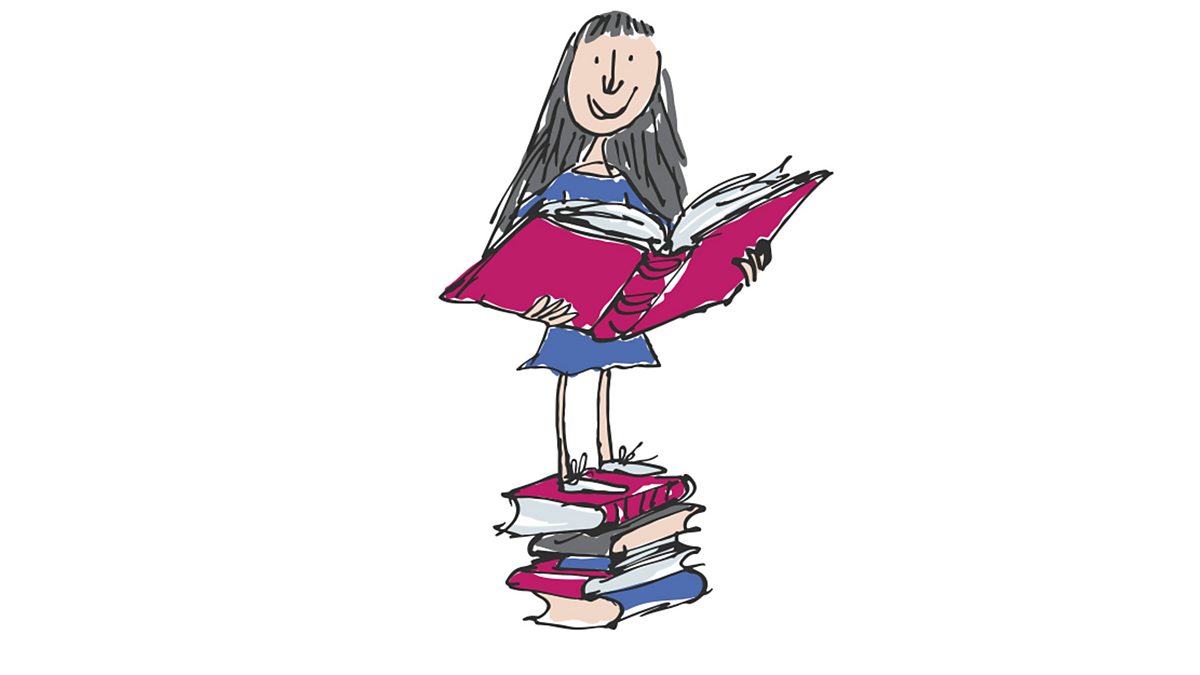 An unassuming hero, Matilda uses her intellect and quiet strength to overcome challenges. She exemplifies the power of knowledge, resilience, and standing against injustice- inspiring young learners everywhere. Her love for reading and her determination to seek justice make her an empowering role model for young readers.
Learn More: Girl Museum
4. Peter Rabbit from "The Tale of Peter Rabbit" by Beatrix Potter
Within the pages of "The Tale of Peter Rabbit", Beatrix Potter offers a delightful and cautionary tale. Through the misadventures of the titular character, Peter, the story highlights the importance of obedience while fostering a sense of exploration. Peter's escapades are not just entertaining, they're also instructional- teaching children to weigh the consequences of their actions.
Learn More: Stance: Studies on the Family
5. The Cat in the Hat from "The Cat in the Hat" by Dr. Seuss
The Cat in the Hat is a beloved character who mixes fun with a hidden layer of wisdom. He introduces children to a fantastical world where chaos and order, creativity, and responsibility are balanced. Through playful rhymes and engaging illustrations, Dr. Seuss stimulates young minds to explore their imagination while subtly teaching them about boundaries.
Learn More: SlideShare
6. The Gruffalo from "The Gruffalo" by Julia Donaldson
Julia Donaldson crafts a magical tale about a mouse's encounter with a mythical creature known as the Gruffalo. Throughout the tale, the Gruffalo not only sparks children's imaginations but also teaches them about bravery, clever thinking, and the idea that appearances can be deceiving.
Learn More: BBC
7. Pippi Longstocking from "Pippi Longstocking" by Astrid Lindgren
Pippi Longstocking, a lively and independent girl, presents a character full of enthusiasm and fun. With her quirky ways, she teaches children the value of embracing individuality and the excitement of life. Her unconventional methods and adventurous spirit make her a beloved character for many. Her story encourages readers to see that being different is not just acceptable but something to be celebrated.
Learn More: Word Press
8. Madeline from "Madeline" by Ludwig Bemelmans
Small but mighty Madeline embodies courage and showcases the power of positivity and bravery, even when faced with adversity. Her fearless nature and positive outlook inspire children to be courageous and face adversity head-on. With her charming stories set in Paris, she shows that size and circumstance don't determine the impact you can make.
Learn More: The Guardian
9. Captain Underpants from "The Adventures of Captain Underpants" by Dav Pilkey
Using humor as a pathway to engage young readers, Captain Underpants reminds us all that friendship is a superpower and creativity can be our greatest tool in overcoming obstacles. Through his adventures, he emphasizes that friendship and creativity are superpowers everyone possesses. He engages young readers, making them laugh while teaching valuable lessons about overcoming obstacles through ingenuity and humor.
Learn More: Captain Underpants Wiki
10. Charlotte the Spider from "Charlotte's Web" by E.B. White
Spinning tales of friendship and sacrifice, Charlotte encourages kids to have compassion in their hearts, see every creature's worth, and recognize the power of a well-spun word. Charlotte's ability to see the worth in every creature is sure to inspire young readers to be more understanding and caring.
Learn More: The Marginalian
11. The Very Hungry Caterpillar from "The Very Hungry Caterpillar" by Eric Carle
From egg to beautiful butterfly, this tiny creature's journey symbolizes the magic of growth and transformation, reminding children of nature's cycles and the rewards of patience. Throughout the story, the caterpillar's story offers a gentle reminder of the importance of growth and the rewards that await.
Learn More: First Cry
12. Ferdinand from "The Story of Ferdinand" by Munro Leaf
A lover, not a fighter, Ferdinand the Bull shows children that it's okay to be different and that gentleness can be a strength in a world that values physical prowess. His story is one of peace, kindness, and acceptance. In a world that often values physical prowess, Ferdinand teaches us that gentleness is a strength and that it's fun to be unique.
Learn More: Brightly Storytime
13. Sam-I-Am from "Green Eggs and Ham" by Dr. Seuss
A persistent advocate for trying new things, Sam-I-Am in "Green Eggs and Ham" fosters an open-minded spirit! He educates children on the joy of exploration and provides a playful reminder not to judge something without trying it first.
Learn More: Namira
14. Harold from "Harold and the Purple Crayon" by Crockett Johnson
With a simple purple crayon, Harold creates worlds that demonstrate the boundless potential of imagination. His adventurous tales inspire creativity and showcase how something as plain as a crayon can open endless possibilities. Harold's story serves as a lesson that creativity knows no bounds, and with a little imagination, we can turn the ordinary into something extraordinary.
Learn More: The Sensible Nonsense Project
15. Max from "Where the Wild Things Are" by Maurice Sendak
Max's journey from his bedroom to the world of the wild things is a fantastical exploration of imagination, love, and home. His story reflects the inner world of children- where imagination can create incredible adventures. Yet, it also emphasizes the importance of family love and the comfort of home.
Learn More: BBC
16. Curious George from "Curious George" by H.A. Rey
This little monkey's escapades are not just about fun and exploration but also about learning life's important lessons. His curiosity leads him to new adventures, allowing children to see the joy in learning and the value of facing consequences. Through his delightful misadventures, Curious George brings laughter and learning together. His character underlines the importance of curiosity in personal growth and understanding the world around us.
Learn More: Reading Rhinos
17. Stuart Little from "Stuart Little" by E.B. White
Born as a mouse to a human family, Stuart Little's life emphasizes acceptance and courage. His small stature does not limit his adventures or his ability to make a significant impact. Stuart's tale is a charming lesson on self-acceptance and the power of determination. His character is therefore bound to resonate with anyone who has ever felt small but has big dreams.
Learn More: The Cut
18. Frog and Toad from "Frog and Toad Are Friends" by Arnold Lobel
Through their simple and heartfelt adventures, this unlikely pair portrays the value of companionship. Despite their differences, their friendship grows stronger through shared adventures and mutual respect. Together, they teach children that differences can enhance friendships rather than hinder them.
Learn More: The Atlantic
19. The Lorax from "The Lorax" by Dr. Seuss
As a passionate protector of the environment, the Lorax encourages young readers to be responsible caretakers of our planet; teaching us that every voice can make a difference. Through vibrant illustrations and whimsical rhymes, the Lorax's story will inspire young readers to be conscientious and caring toward our planet.
Learn More: NPR
20. Stick Man from "Stick Man" by Julia Donaldson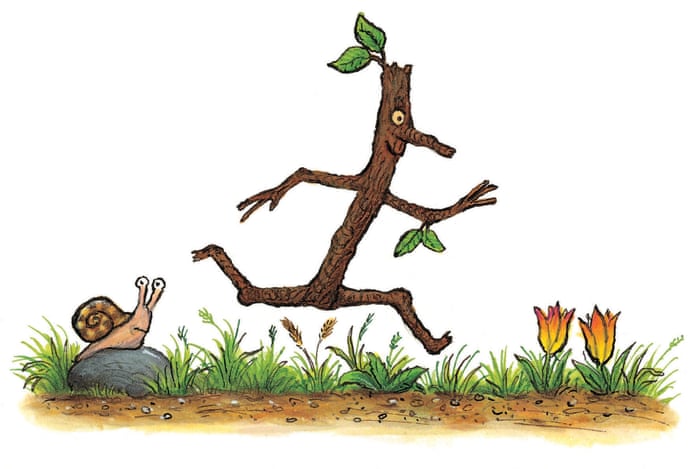 Stick Man's adventurous journey through different seasons is a captivating tale that illustrates persistence, familial bonds, and the beauty of nature. Children are bound to relate to his determination as they follow his quest to return home. Along the way, they'll learn about the changing seasons and the different challenges that come with each one.
Learn More: Phonics For Kids
21. Ramona Quimby from "Ramona the Pest" by Beverly Cleary
Featuring the antics of an energetic and headstrong girl, Ramona teaches children that it's okay to make mistakes and emphasizes the importance of perseverance and problem-solving skills. Through her escapades, your kiddos will pick up that everyone has a unique and valuable journey.
Learn More: Lit Hub
22. Alexander from "Alexander and the Terrible, Horrible, No Good, Very Bad Day" by Judith Viorst
With Alexander's series of unfortunate events, children will come to understand that everyone can have a bad day from time to time and that it's okay to express their feelings. The story highlights the value of expressing our feelings and reminds readers that they're not alone in experiencing hard days.
Learn More: Mr. Paulson Reads
23. Lilly from "Lilly's Purple Plastic Purse" by Kevin Henkes
Through Lilly's experiences, your kiddos can discover more about resilience, forgiveness, and handling feelings with maturity. Lilly's engaging character offers gentle lessons in understanding emotions and growing from them. Her tale is an empowering read that speaks to children's innate emotional intelligence.
Learn More: Mr. Paulson Reads
24. Elmer the Elephant from "Elmer" by David McKee
Sporting his vibrant patchwork skin, Elmer encourages children to embrace their uniqueness and celebrate diversity. He teaches kids that our differences make us special and should be celebrated not hidden. More than this, he encourages young readers to be proud of who they are!
Learn More: ARC Stories
25. Eloise from "Eloise" by Kay Thompson
Eloise's lively personality and creative adventures inspire children to explore their surroundings with enthusiasm. Through her eyes, readers will learn to appreciate everyday wonders and cultivate an adventurous spirit. Her story encourages spontaneity, curiosity, and a love for life's simple pleasures.
Learn More: Book Riot
26. Peter from "The Snowy Day" by Ezra Jack Keats
The simple delights of a snow-laden landscape form the basis of Peter's adventures. He prompts children to explore their environment and find joy in the beauty of nature. His story resonates with the universal delight of a snowy day and the excitement it brings.
Learn More: The Teacher's Library
27. Corduroy from "Corduroy" by Don Freeman
Corduroy, the lovable bear, takes readers on a journey of friendship, persistence, and self-discovery. His story imparts valuable lessons about never giving up and finding joy in every situation. Through Corduroy's adventures, your kiddies will learn about genuine connections and the importance of being true to oneself.
Learn More: Fulco Library
28. Babar from "The Story of Babar" by Jean de Brunhoff
As a city-dwelling elephant with jungle roots, Babar guides children to understand the balance between civilization and nature. His adventures help young readers appreciate both the hustle of city life and the serenity of the country; teaching them about balance, understanding, and adaptation.
Learn More: Storytime with Suzanne
29. Olivia from "Olivia" by Ian Falconer
Olivia, a spirited pig, encourages children to embrace individuality, creativity, and boldness. Her adventures inspire young readers to be themselves and dare to stand out. Through her various escapades, your littles will learn about self-expression and the joy of trying new things.
Learn More: The Washington Post
30. Greg Heffley from "Diary of a Wimpy Kid" by Jeff Kinney
Through Greg's hilarious diary entries, your kiddos can learn to navigate social situations, overcome challenges, and embrace their own journey. Greg's experiences highlight the complexities and triumphs of middle-school life- making this a perfect read for anyone struggling in grades 5-8.
Learn More: Barnes & Noble
31. Thomas the Tank Engine from "The Railway Series" by Reverend Wilbert Awdry
Working together with his fellow engines, Thomas shows children the value of teamwork, responsibility, and problem-solving skills. His adventures are sure to remind your kids of the power of cooperation and the importance of fulfilling one's duties.
Learn More: SteamTeam
32. Angelina Ballerina from "Angelina Ballerina" by Katharine Holabird
Angelina's commitment to her ballet dreams is a beautiful narrative of passion, hard work, and determination. Her story will empower your children to pursue their dreams despite any obstacles they may face along the way. Through Angelina's dance, young readers will learn about grace, perseverance, and the joy of achieving one's goals.
Learn More: British Library
33. Spot the Dog from "Where's Spot?" by Eric Hill
Through Spot's adventures, young learners foster a sense of curiosity and develop their problem-solving skills. His explorations also help children revel in the joy of discovery; ultimately making learning interactive and more enjoyable!
Learn More: My Ezy Pzy
34. Nancy from "Fancy Nancy" by Jane O'Connor
With her love for fancy things, Nancy inspires young readers to express themselves confidently. She encourages readers to expand their vocabulary and embrace their unique personalities. Furthermore, her story offers vocabulary-building opportunities while emphasizing the importance of individuality and creativity.
Learn More: D23
35. Rainbow Fish from "The Rainbow Fish" by Marcus Pfister
With his beautiful scales, Rainbow Fish introduces children to the joy of sharing and teaches them the value of individuality. The colorful tale that he stars in, imparts timeless wisdom- celebrating the beauty of compassion. His journey is sure to instill an attitude of acceptance and generosity in young minds.
Learn More: YouTube
36. Amelia Bedelia from "Amelia Bedelia" by Peggy Parish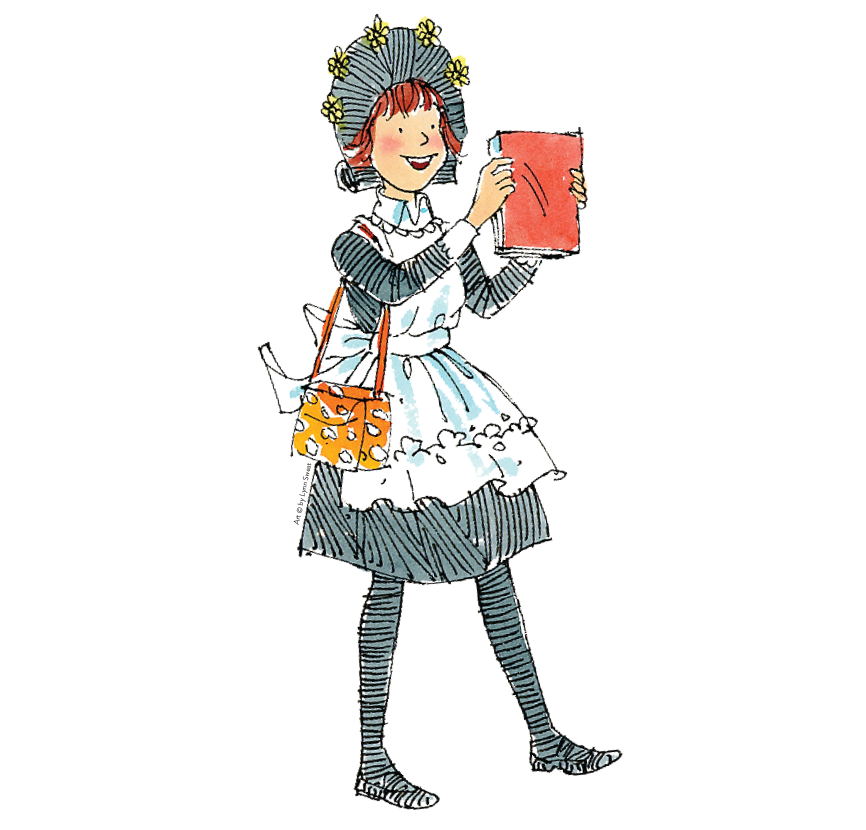 Through Amelia Bedelia's comical misinterpretations, children are taught about the nuances of language while finding joy in the playfulness of words. Her literal interpretations often lead to hilarious situations- making learning entertaining for kids. Amelia Bedelia's stories will engage your kiddos in playful word explorations while emphasizing the joy of reading.
Learn More: Kid's Story Time
37. Clifford the Big Red Dog from "Clifford the Big Red Dog" by Norman Bridwell
Clifford's big heart brings forth unconditional love, friendship, and community themes. Despite his massive size, he teaches children that it's not our appearance but our actions that truly define us. His adventures engage young readers and teach them the significance of being loving and understanding.
Learn More: Romper
38. Flat Stanley from "Flat Stanley" by Jeff Brown
Flat Stanley's adventures in his two-dimensional world are filled with excitement, creativity, and a sense of wonder. Through his unique form, your littles will be encouraged to look at the world differently; learning how to be adaptable when life calls for it.
Learn More: Kids' Book Review
39. Arthur Read from "Arthur's Nose" by Marc Brown
Arthur's relatable experiences teach children about navigating social situations, interacting with family, and self-acceptance. His relatable challenges and triumphs in navigating childhood make the stories both educational and heartwarming- also helping kids navigate their own lives.
Learn More: KT Tales
40. Willy Wonka from "Charlie and the Chocolate Factory" by Roald Dahl
With his fantastical chocolate factory, Willy Wonka imparts lessons on honesty, humility, and the consequences of greed. His character encourages children to stay grounded- even in rather fantastical situations. Coupled with a touch of imagination, he offers children profound insights into personal responsibility and ethical behavior.
Learn More: Screen Rant
41. Gerald and Piggie from "Elephant & Piggie" by Mo Willems
Gerald and Piggie's playful adventures showcase the beauty of friendship, empathy, and effective communication. Their story strives to instill the power of companionship and understanding in young readers- making this a perfect read for littles who are struggling to step into someone else's shoes and view life from new perspectives.
Learn More: Nerdy Book Club
42. Laura Ingalls from "Little House on the Prairie" by Laura Ingalls Wilder
Laura Ingalls' stories of pioneer life instill lessons of resilience, family values, and the importance of adapting to change in young readers. Her tales of hardship and triumph will inspire strength and determination in your young hearts.
Learn More: Charactour
43. Maisy Mouse from "Maisy's Morning on the Farm" by Lucy Cousins
Maisy's day-to-day activities help children understand the world around them in a fun and engaging way. She encourages young learners to explore, learn, and find joy in simple, everyday tasks.
Learn More: Munchkin Storytime
44. David from "No, David!" by David Shannon
David's stories bring to life the consequences of common childhood mistakes, preparing children for appropriate behavior and parental love. His antics serve as valuable lessons on understanding actions and consequences. These tales are essential in helping children learn about responsibility and discipline in a gentle manner.
Learn More: Stories For Kids
45. Jack and Annie from "Magic Tree House" by Mary Pope Osborne
By traveling through time, Jack and Annie teach children about history, geography, and the joy of exploration. Their adventures are bound to inspire curiosity and a love for learning- building a foundation for future exploration, research, and understanding in readers' young minds.
Learn More: B&N Reads
46. Chrysanthemum from "Chrysanthemum" by Kevin Henkes
Chrysanthemum's story is a comforting reminder of the importance of self-love and the beauty in our differences. She teaches children to stand tall despite any teasing they may encounter- emphasizing the significance of being proud of who they are.
Learn More: Vimeo
47. Wanda Petronski from "The Hundred Dresses" by Eleanor Estes
Through Wanda's story, young readers understand the importance of empathy and the hurtful consequences of teasing. Her tale serves as a poignant reminder to celebrate diversity and promote inclusivity.
Learn More: Montclair Edu
48. Geronimo Stilton from "Geronimo Stilton Series" by Elisabetta Dami
Geronimo Stilton's thrilling escapades in Mouse City are more than mere tales; they are lessons in courage, friendship, and problem-solving. His adventures will engage imaginations while teaching your learners about cooperation, innovation, and bravery.
Learn More: Actualidad Literatura
49. Trixie from "Knuffle Bunny: A Cautionary Tale" by Mo Willems
Trixie's relationship with her beloved Knuffle Bunny becomes a lesson in communication, emotions, and the bond between a child and a cherished toy. Her touching story offers children insights into expressing feelings and solving problems.
Learn More: Rohlfs Reading Room