We love Christmas traditions in the United States. We trim the Christmas tree, bake holiday sweets, and open presents, and those are just a few of our traditions. But how is Christmas celebrated in other countries?
Some Christmas rituals are similar, like singing Christmas songs, decorating the Christmas tree, and making baked cookies.  But some traditions are very different, and they may surprise you. Take your middle schooler learners on a worldwide journey to learn about Christmas traditions and do a few activities to make your celebration a more global one. Choose a few of these Yuletide activities to use as lesson plans at school or to do with the kids at home. Get ready to talk about these holiday traditions and start the Christmas cheer off early this year.
1. Learn Different Country Traditions
Have kids work in teams of two or three. Give each team a country card. Ask them to find a Christmas song, story, and tradition from that country. Ask them to make a presentation for the group.
Learn More: Matemáticas IXL
2. Create A French Nativity Scene
In France, one of the most important Christmas traditions is the placing of the Nativity scene. It is a representation of the baby Jesus manger scene. Middle school children can create a manger scene using cut-out paper, paper mache, modeling clay, cardboard boxes, paint, glitter, and craft sticks. Have them use their imagination to make the decorative scene as spectacular as they wish.
Learn More: French Moments
3. Make an Edible Birdhouse
The first of these holiday celebrations that can make a fun holiday activity is the edible bird house. The Scandinavians have a tradition of making gifts for wild animals at Christmas. They place sheaves of wheat and barley in areas where the animals can access them. The gift helps animals survive during winter. To commemorate this tradition, make an edible birdhouse to feed the outdoor birds. Use a milk carton to shape the birdhouse. Use a hole punch to make two holes in the top of the carton and string a piece of twine through the hole. Tie the ends together to make a hanger. Cover the exterior of the milk carton in peanut butter and roll in bird seed.
Learn More: Backyard Garden Lover
The holiday spirit is about peace, love, and giving. So why not make an Adinkra. The Ashanti people of Ghana make an Adinkra cloth to bring forgiveness, patience, security, and strength to the household. With a ruler and marker, mark out small squares of muslin cloth. Create symbols of love, peace, and unity in each of the squares. Use crayons, markers, paint, and glitter to make the symbol. Allow it to dry, and hang the Adinkha cloth near your Christmas tree on a wall to represent the qualities you want in your home.
5. Design and Create The Five Star Piñata from Mexico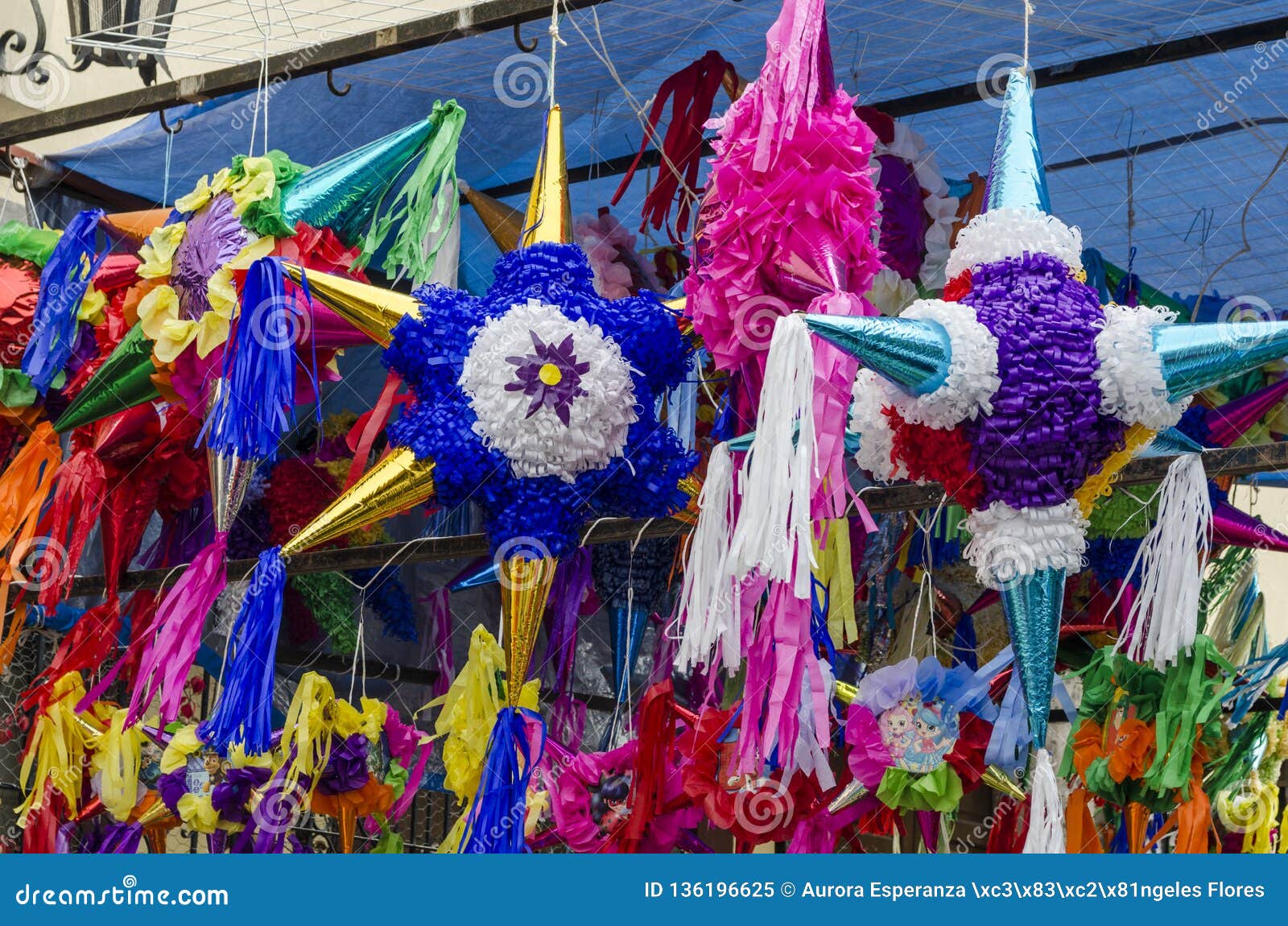 It is a loved holiday tradition in Latin America. Mexico has a Christmas tradition of the 5-point star piñata representing the star the three kings followed to visit the baby Jesus. Use a blown-up, round balloon and cover with handmade glue and newspaper pieces. Create 3 to 5 layers of torn newspaper pieces completely covered in the glue. Allow each layer to dry. Role up poster board into cone shapes and use the glue to attach each of the five cones to the balloon. Allow to dry, and add another three layers of paper mache (newspaper and homemade glue). Again allow each layer to dry before adding another. Paint and decorate the star as needed. Use the star of Bethlehem pinatas to decorate the family room, the kid's bedrooms or even the outdoor patio.
6. Make The Advent Calendar from Germany
Make a fun holiday calendar, also known as the Advent calendar. Advent means the coming, so it is the period before the birth of Christ. Germany started this tradition in the 19th century to count down the days until Christmas. A great activity is to learn about the German tradition. Ask the kids to research how it all began and who was the first person to mass produce them. After learning about the tradition and how a door is opened every day beginning four Sundays before Christmas, have the kids make their own advent calendar with illustrations or special inspiring quotes inside each door.
7. Design Christmas Traditions Bingo Cards
This is one of the teacher's favorite holiday ideas because you can involve the whole class to make lots of cards. Have the kids draw, write and use images to create the Bingo calling cards and the player cards. They can use anything they want to symbolize the tradition. Once they create the Bingo set, play the game in the classroom or at home with the family.
8. Draw International Wrapping Paper
Here is an excellent activity before winter break. After learning about different Christmas traditions worldwide, give the kids a large sheet of white butcher paper. Have them draw their impression of these traditions. Do this as a group project. Kids can draw on any corner, spot, or area of the large paper. When they finish, roll it up, and once you have the presents you want to wrap, use the butcher paper drawn with all the different Christmas customs from around the world. If you are an art teacher you might even thing of other class activities that complement this one. Remember craft activities during the holidays can be so much fun for everyone.
9. Celebrate Lillie Julaften from Norway
Here is a great hands-on activity for the kitchen or for your next cooking class. In Norway, they celebrate a little Christmas Eve on December 23. On that night, everyone stays home and makes a gingerbread man. This can be a great activity you can do with kids of all ages. All you need is a kitchen and a recipe. Explain the tradition and then build a gingerbread house together. If you need to go out and buy a premade gingerbread house and make it, that can be fun too. It is a great way to celebrate world Christmas traditions.
10. Host A Santa Costume Night 
Santa doesn't wear a red coat and hat in every country. Different countries have different costumes. Find out where Santa dresses differently. Have each kid choose a country to represent and ask them to come dressed as the Santa representation for that country. It is a fun activity you can do as a great activity before winter break, even on the last day of school.
11. Play a Netherlands Sinterklaas Scavenger Hunt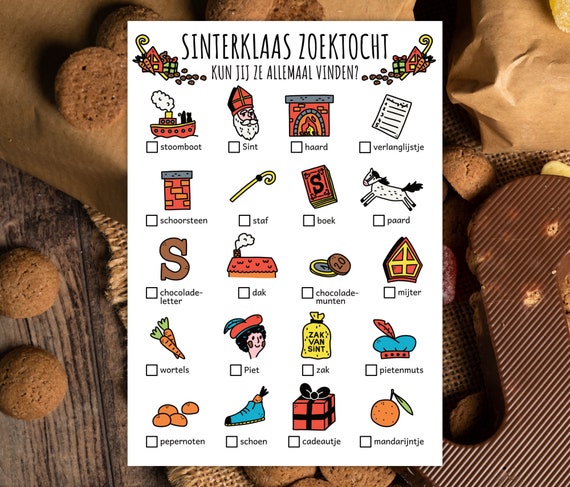 In the Netherlands, people believe Santa comes on December 5. He visits from Spain and comes to a different harbor in the Netherlands every year. Children place a carrot in their shoes next to the fireplace for Sinterklaas's horse. Read about the Netherlands tradition on December 5, and then you can do a scavenger hunt as an activity to commemorate Sinterklaas day.
Learn More: Scavify
12. Cut and Glue A Parol of The Philippines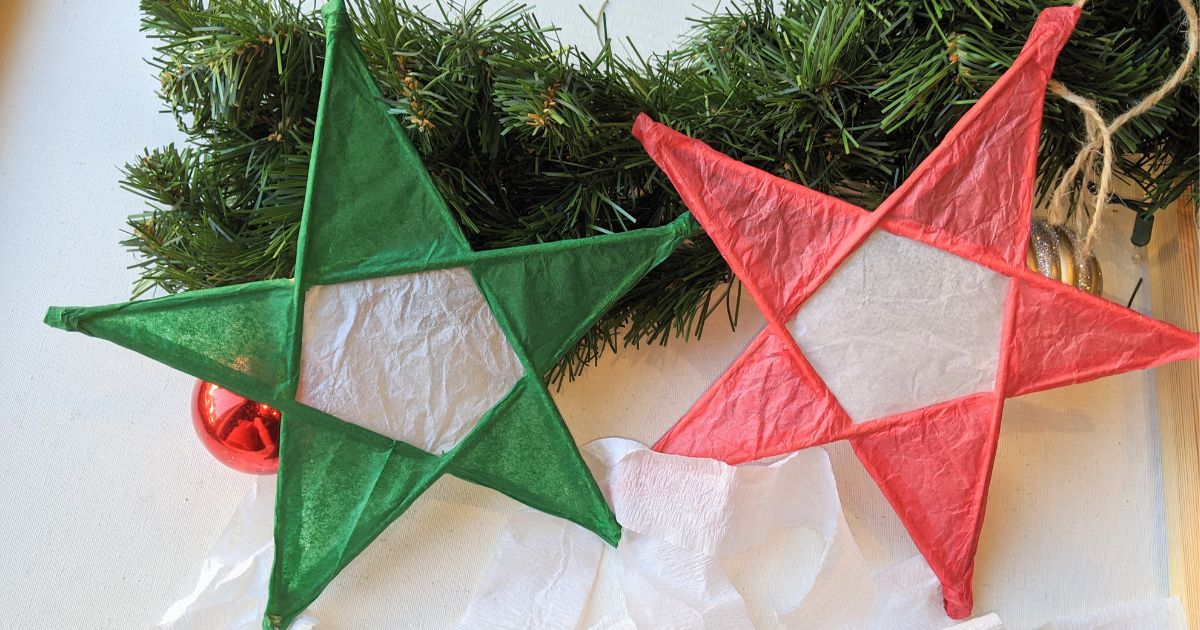 People in the Philippines love Christmas and start celebrating as early as September. One of their common traditions is to light the streets with Parols, a type of outdoor paper, and a bamboo lantern. You can make parols out of colored paper and craft sticks to commemorate the tradition. The shape should be a star representing the star that guided the wise men. In the Philippines, they celebrate the hanging of the parols with rice cakes. You can hand out small rice crackers or cakes on the day you make the parols.
Learn More: Christmas In The Philippines
13. Celebrate Saint Lucie's Day from Croatia
In Croatia, the Christmas season begins on December 13 with Saint Lucie. Ask students to research why Saint Lucy is important to the Croatians and their beliefs. As an activity to represent Saint Lucy's day, you can grow wheat in a little plate or pot. The Christmas wheat is placed under the tree to bring the family future prosperity.
14. Create A South African Christmas Decoration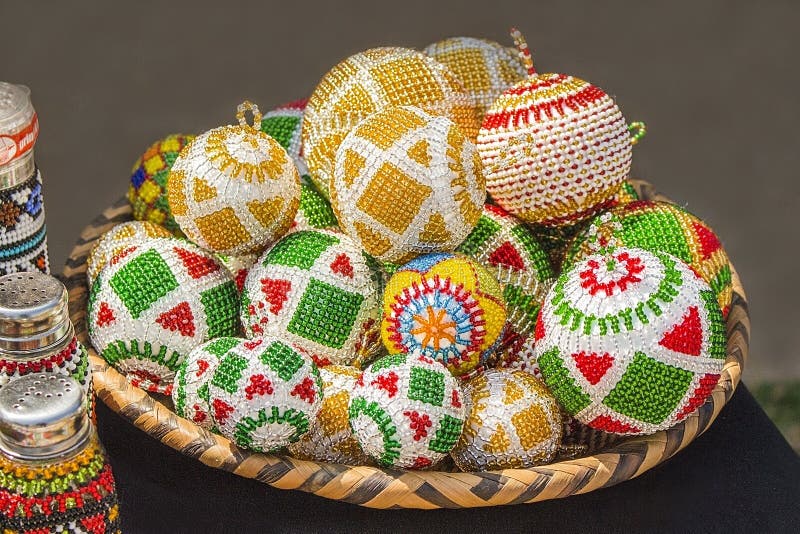 Although South Africans celebrate Christmas in December, it is their summer. Because of their location in the world, it is hot in December. Even so, South Africans love decorating their homes and communities at Christmas. As an activity, you can go and Google the temperature in South Africa on Christmas day. Then you can make a paper palm tree using the paper towel cardboard roles glued together to make the tree trunk. Then cut green paper and cut palm branches out of colorful paper. Glue it onto the paper roll trunk, and you have a palm tree. String colorful Christmas lights around your palm tree to make it an interesting Christmas decoration.
15. Make 13 French Desserts for Christmas
Christmas in the south of France is absolutely scrumptious. Every family in Provence makes 13 desserts to celebrate the holiday seasons. These desserts include nuts, olive oil bread, nougat, dried fruits, bread, and more. The 13 desserts vary for each family, but they must have 13. So this Christmas season, celebrate Christmas in Provence, France, by making 13 different desserts.
Learn More: E-Dreams
16. The Christmas List: Shopping in Developing Countries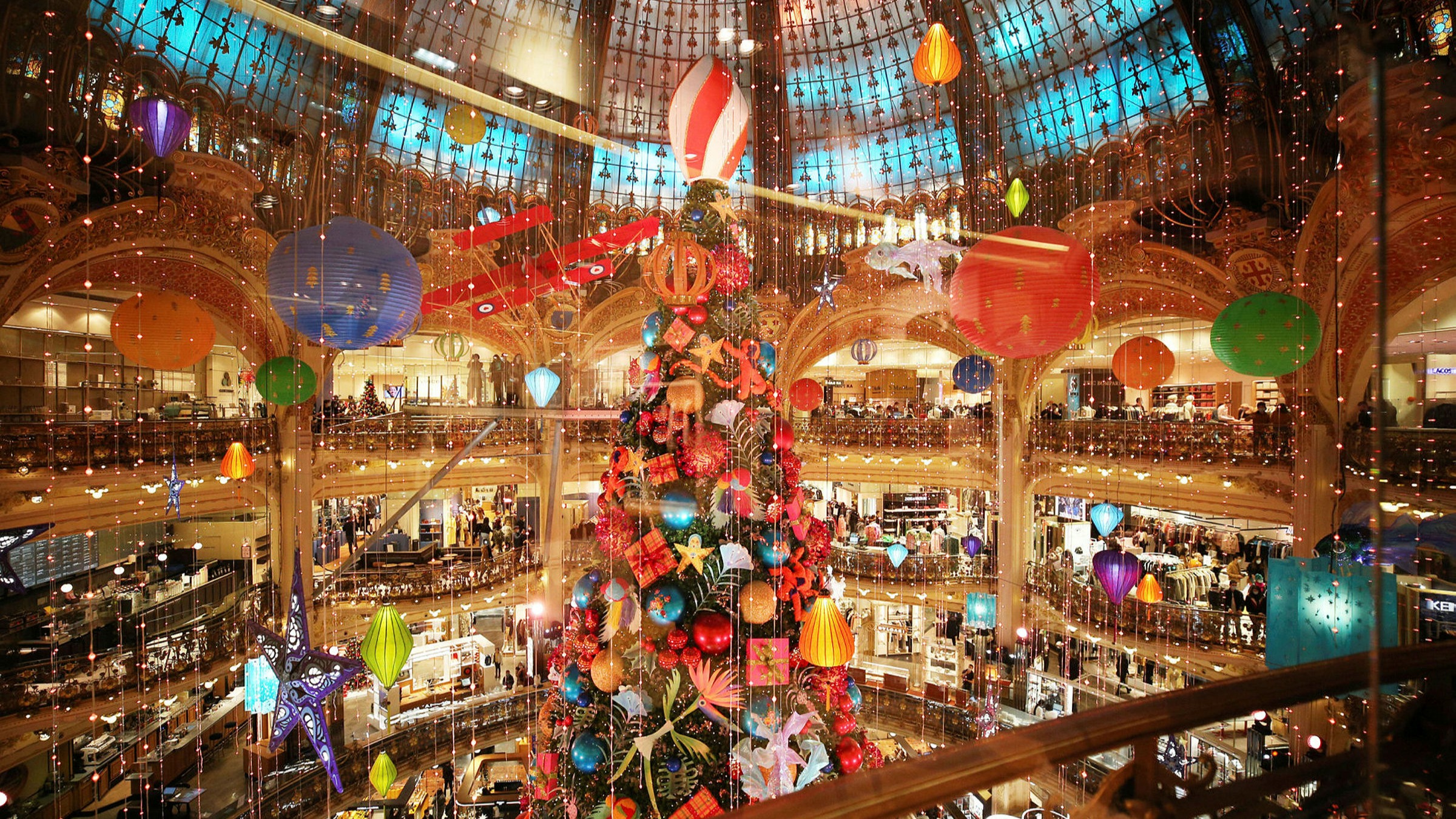 Having a hard time keeping kids focused on math this holiday season. Try an activity that will have them practice all their math skills in a real-world situation. Have students create a wish list and then interchange lists. Have the student look up the price and any sales and calculate the cost of the items. Find out what the average income for a family is in another country. Ask them how difficult they think it might be to fulfill this list if they lived in an emerging economy. Then tell them to go shopping for the items with the budget you have given them. If they can't afford a certain item, have them consider an alternative to the item on the list.
17. The Merry Christmas Board from Around The World
Purchase or find a large particle board, a piece of plywood, or other similar board. Paint it with black chalkboard paint. Get the colored chalk out and write Merry Christmas in all the world languages. Use colors and drawings to decorate around the words. Place the board on a wall or an easel to decorate the room with this beautiful international Christmas board.
18. International Math Snowman Activity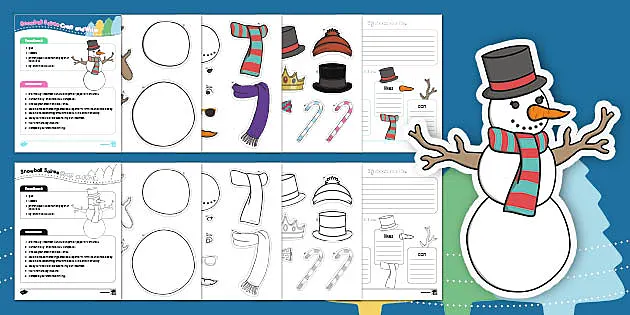 Math is not a subject you should leave out when creating interest in the holiday season. Please talk about the countries where it snows and discuss the weather during the holidays in other countries. Find out whether kids also make snowmen in other countries. Then ask students to reason out the size of a snowman and calculate the volume of snow used in making a snowman.
19. Celebrate the Mexican Posadas with Friends and Family
In Spanish, the Christmas season is called Navidad and starts on December 16. There are to be nine posadas. Every nine nights leading up to Christmas, a procession of family members goes to a different (pre-arranged) family member's house to ask for shelter. Just as in the way Mary and Joseph asked for shelter before Jesus was born. Posada is the Spanish word for shelter. The visitors sing a song asking for shelter and food, and the hosting family invites them in for dinner. Usually, tamales and a pinata is broken every night for the extent of nine nights. You can simulate the posadas by doing it in a single night and making different rooms in the house be the posada. Have the kids create the procession, and an adult either shelters them or denies shelter in that room. After the procession, you can have a Pinata-breaking contest.
20. Decorate Greek Boats For Christmas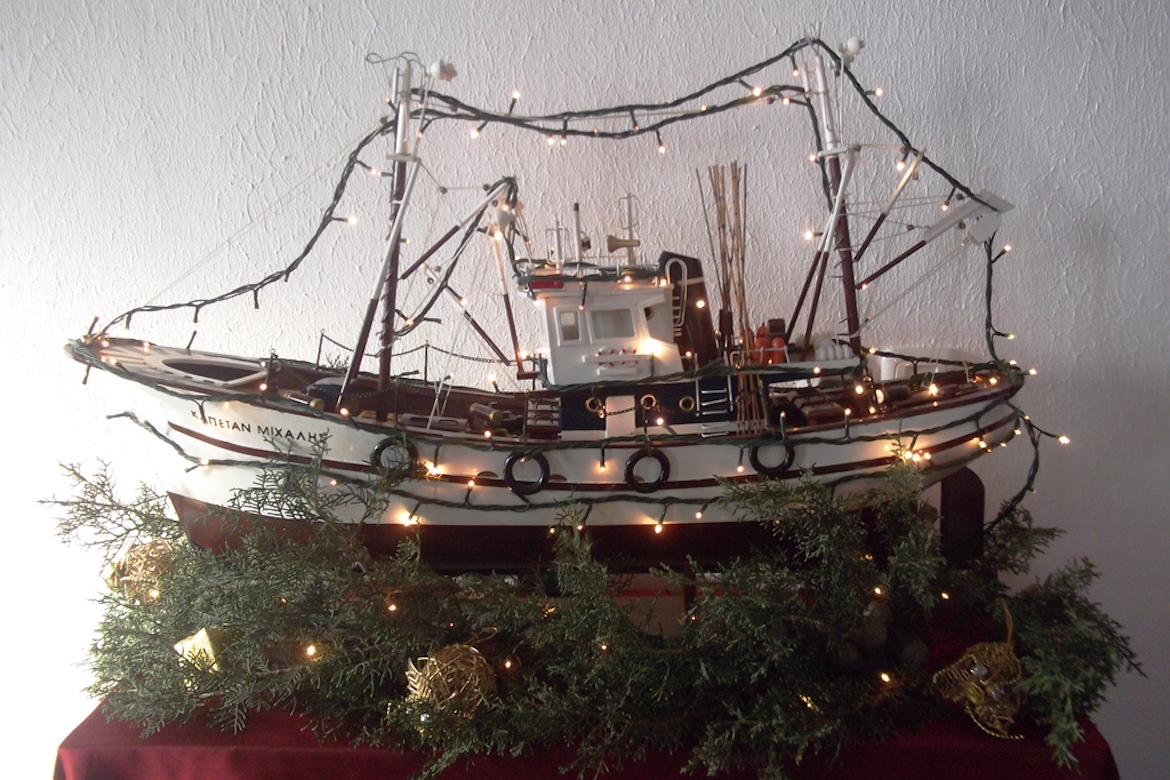 Greece has always been a maritime country. They have Christmas boats. Historically, men were often gone for months at a time, returning during the winter. They commemorate the return with small models of decorated boats. Plan an activity where you decorate small model boats for Christmas and give a reward to the most beautifully designed boat.
21. Create a Swedish Yule Goat
One of Sweden's most popular Christmas symbols is the Yule Goat, which dates back to ancient times. It is a straw goat. Every year, Swedish people build a huge straw goat in the same spot on the first Sunday of advent, then take it down on New Year's Day. Join the kids, get some straw and wire, and try to make your own straw goat to decorate the outdoor area of your house for Christmas.
22. Costa Rica's Secret Friend Game
Just before the Christmas school break, Costa Rican kids play the Amigo Secreto (secret friend) game. Kids send anonymous gifts to a person in their class. The person is previously assigned through a drawing. The gifts are simple, cards, drawings, or special quotes and are given every day for the nine days before the school holiday break. The final gift is given on the last day of school, and kids try to guess who their secret friend is.