Something about learning about a different culture always gets little ones excited! While traveling worldwide is the best way to interact and learn about various cultures and traditions, bringing these lessons into the classroom is the next best thing! You and your kids, at home or in the classroom, will love this extensive list of awesome activities that celebrate Cinco de Mayo!
1. Make the Flag of Mexico!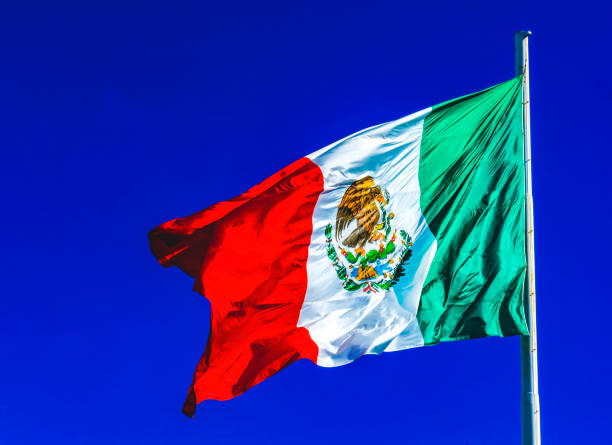 The Mexican flag is a bright and colorful way to liven up your classroom space when learning about this Mexican Holiday.
2. Read a Story about this Mexican Holiday
Fortunately, there are tons of great kids' books currently on the market that talk about this special Mexican celebration. I thought this one in the picture was particularly cute, with the lamb Betty celebrating Cinco de Mayo.
Learn more: Amazon
3. Make Tacos!
No matter the culture, food is an integral part of almost any cultural celebration. Create a fabulous taco bar with all the taco ingredients you can imagine, and allow your students to celebrate this day whilst eating delicious traditional Mexican food.
Learn more: Charlotte Magazine
4. Listen to Authentic Mexican Music
Mariachi music is a staple in any Mexican celebration. Mariachi music is fun to both listen and dance to, and your students will have a ton of fun moving about in the classroom!
Learn more: YouTube
5. Learn a Traditional Mexican Dance
Pair listening to traditional Mariachi music with learning a traditional Mexican dance! The Jarabe is the most common and popular dance and would make for a great lesson.
Learn more: Chandler Center for the Arts
6. Make Green Paper Chains
If you're preparing to celebrate this Holiday in your classroom, make your space more festive with green paper chains. This activity is a ton of fun to make, easy, and requires very few materials. All you need is some glue, scissors, and green construction paper.
Learn more: eBay
7. Learn to Make Mexican Paper Flowers
These Mexican paper flowers are beautiful, creative, and fun activities for all. You only need a few colors of tissue paper and string to make these beautiful flowers. These flowers are present in every Mexican celebration, from Dia de Los Muertos to Cinco de Mayo.
Learn more: Happy Thought
8. Learn About Holidays Celebrated in Mexico and the U.S.
As mentioned in the above section, learning about holidays such as Dia de Los Muertos (11/1-2), Dia de la Constitucion (2/5), Dia de la Independencia (9/16), and more allows kids to soak up different cultures that much more. Teaching about these holidays in another country allows us to keep history in mind and educate young children about more than just what is around them. (Check out more holidays here).
Learn more: Thought Co.
9. Have a Spanish Lesson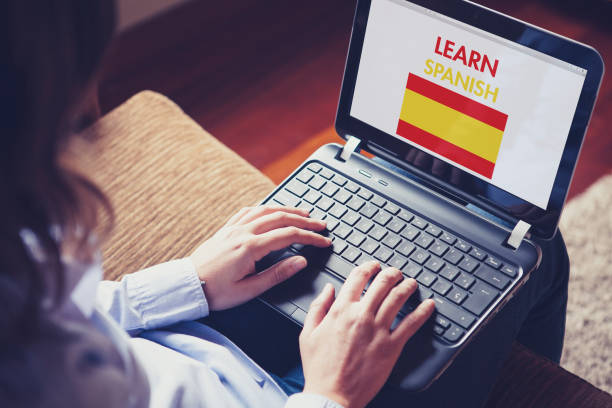 Little kids' minds are like sponges. Student ability and desire to learn a second language have higher success rates at younger ages. That said, incorporate a Spanish class into your Kindergarten or preschool lesson plans! Have a list of vocabulary words your kids can use to learn words and phrases.
Learn more: Instituto Hemingway
10. Learn About an Ancient City
Mexico has some amazing ancient cities. Places like Tulum ( as in the picture), Monte Alban, Chichen Itza, and many more have amazing history lessons.
11. Make Tres Leches Cake
As Marie Antoinette famously stated, "Let them eat cake!". Not only is cake a comfort food, but it is also among Mexican culture's most famous food traditions. Tres Leches, also known as three milks cake, is a decadent cake that your students will love learning how to make. Many great Tres Leches cake mix hacks are available if you don't want to make this recipe from scratch. Click on the image above for a great recipe from Taste of Home!
Learn more: Taste of Home
12. Learn about Mexican History
There is an immense amount of rich history to be absorbed in Mexican culture. So much of it is known now in the United States and would benefit students to learn at a young age. Click here to learn more about those in Mexican history!
Learn more: Thought Co.
13. Learn about Famous Mexican Artists
Famous Mexican artists such as Frida Kahlo and Diego Rivera are among the very few known through adulthood in America. However, many famous Mexican artists have contributed to the art world.
Learn more: The Luxe Report
14. Make Papel Picado Banners
Making a Papel Picado is something your students will thoroughly enjoy! All you need is some string, scissors, and brightly colored tissue paper to make these beautiful banners to hang across your classroom. Check out this youtube video on how to make them!
Learn more: Happy Thought
15. Learn about the Capital City of Mexico
Mexico City is full of culture, delicious food, and beauty. This place is the oldest of capitals in the Americas and has a rich history behind it. Don't let the celebration of Cinco de Mayo pass without allowing your students to learn about this remarkable place.
Learn more: Town & Country
16. Make a Sombrero
Your students will love watching the DIY video and making their paper plate, plastic or paper cup sombreros! This is the perfect activity for preschool-aged children and you can hang the finished works up for display in the classroom.
Learn more: Kid-Friendly Things To Do
17. DIY Pinata
Who doesn't love taking a swing at a pinata full of tasty treats? Pinatas can be made using recycled materials and are a great activity to do as a class. Check out the video above for how to make your very own for your vast celebration!
Learn more: Full Time Kid
18. Learn how to Make a Flan
This traditional Mexican dessert, like the Tres Leches Cake, is tasty! You can find easy mixes, such as the Jell-O flan mix, at your local supermarket to make a yummy caramel flan for your class fiesta.
Learn more: How to Cook
19. Decorate the Classroom
Questioning what to do with all of these crafts you've been making? Decorate your classroom! Kindergarten children love to see their art displayed throughout the room. At the end of the Holiday, send that decor home with them to be enjoyed by the parents. I love this idea of decorating your door found on Pinterest!
Learn more: Pinterest
20. Do a Coloring Activity
Among our collection of activity idea, is the easiest of them all- the coloring sheet. Coloring is a fun activity for any age, and this hardly requires any planning at all. These coloring sheets can be found on Crayola and are free to print! The Spruce Crafts has a ton of great ideas on where to find other free Cinco de Mayo printables.
Learn more: The Spruce Crafts
21. Have Students Write all About Cinco de Mayo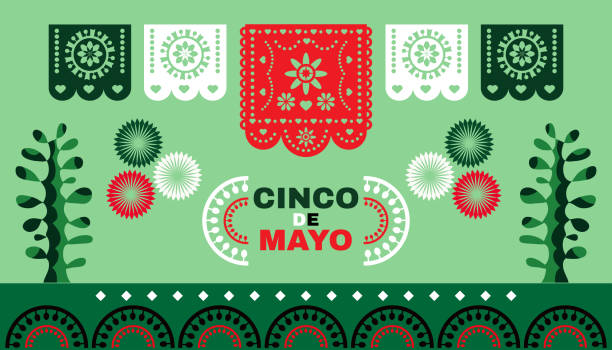 As an educator, I like to support other educators. This student writing pack from Teachers Pay Teachers is defiantly worth the few dollars. Your students will love creating their Cinco de Mayo journal.
Learn more: Teachers Pay Teachers
22. Play Cinco de Mayo Bingo
Who doesn't love a great game of Bingo?! This free printable is available on Pinterest for anyone to access. Make sure you have some prizes set aside for the winners of this fun game.
Learn more: Maple Planners
23. Play Pin the Tail on the Donkey
Because burro (donkeys) are so commonly present and used in Mexican culture, this classic game can be fun to add to your Cinco de Mayo celebration in the classroom. You can find this free printable on mypartygames.com!
Learn more: My Party Games
24. Make a Flower Head Piece
Flower crowns are commonly seen in many Mexican celebrations. Many famous female artists like Frida Kahlo have these flower crowns in famous portraits. This YouTube tutorial gives excellent step-by-step instructions on how to make one for yourself!
Learn more: Claudia Espinal
25. Have a Food Vocabulary Lesson
Kids love learning new words and absorbing language like a sponge! Introduce a Spanish classroom by teaching your students some Spanish vocabulary. Learning different foods in Spanish teaches kids about commonly used vocabulary that they can use and retain.
Learn more: Homeschool Pop
26. Watch a Movie Showing Mexican Culture
Disney has come out with some fantastic movies that depict various cultures. When teaching your students about other big-hitting holidays, show the movie Coco to show them all about Dia de Los Muertos!
Learn more: Wikipedia
27. DIY Pinwheels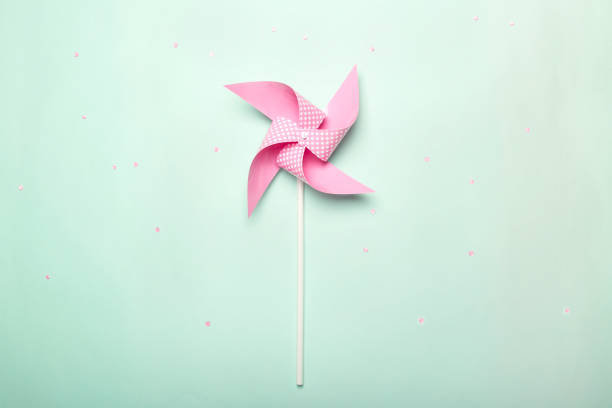 These bright-colored pinwheels are such a fun activity to add to your Mexican history lesson. All you need are some straws, various colors of construction paper, scissors, and brads. You can find this lesson and video on Pinterest!
Learn more: BYHER
28. Make Pipecleaner Cacti
How cute are these pipe cleaner cacti? This activity is super cute and requires just what you see in the picture. I would suggest using a hot glue gun to put the pieces together. You can find more information on Handmade Charlotte!
Learn more: Handmade Charlotte
29. DIY Maracas
These DIY maracas are the perfect addition to your Cinco de Mayo celebration, especially if you plan to listen to festive Mariachi music! Click the image above for all the tools and instructions to do this project.
Learn more: Fun 365
30. Make a Toilet Paper Roll Mariachi Band

How cute are these little mariachi band of toilet paper roll dolls? This activity will take some forethought, as toilet paper rolls are solely sold in stores! However, once you have all of them, all you need is some construction paper and glue! You can find this super cute idea on Pinterest!
Learn more: Stephanie Windle
31. Make a Festive Pom Garland

To make your classroom extra, consider making some festive pom pom garlands to celebrate Cinco de Mayo. You can make beautiful decorations with some simple yarn or colorful string, pom poms, and tassels. This particular garland can be found and purchased through Pinterest, or, keep with the DIY and make your own.
Learn more: Etsy
32. Make Traditional Mexican Beans
Traditional Mexican charro beans are rich, flavorful, and not to mention, full of protein and fiber! If you are incorporating food for Cinco de Mayo day in the classroom, add this to your list of favorites to include.
Learn more: Jauja Cocina Mexicana
33. Use Dry Beans as a Mosaic
A simple craft for kids is this dry bean mosaic. This particular craft is a perfect addition to preschool activities as young children will enjoy getting creative. Beans are inexpensive, and with a paper plate and some glue, your kids can make their very own masterpiece! You can find more information this project by clicking here!
Learn more: Art Projects for Kids
34. Learn about Traditional Dancing Wear
Like in many areas worldwide, there is specific attire for various cultural celebrations. Mexican culture is no different. The beautiful ladies' dresses and specific men's garb show the world that traditional Mexican dance is about to occur.
Learn more: Park Record
35. Have Cinco de Mayo Photo Booth
Make sure you have a photo corner set aside to document the occasion in one corner of your classroom. I love these excellent Cinco de Mayo photo props that are inexpensive and available on Amazon.
Learn more: Amazon
36. Paint Sugar Skull Pots
You will find these colorful and non-scary sugar skulls all over Mexico. While these are especially prominent during the fall months for Dia de Los Muertos, they are a fun cultural project for any time of the year. You can find all the specifics for this project on Plaidonline.com.
Learn more: Amazon
37. Make Mexican Tin Heart Folk Art
If you go to Mexico, you will see these cute Mexican folk art hearts in shops and for sale from street vendors. You can find all the details on how to make this project and the materials needed on mypoppit.com.au!
Learn more: My Poppet Makes
38. Do a Cinco de Mayo Trivia Game
I love the website Kahoot! There are tons of quizzes and trivia already made and ready to be used. This website is free to use and is one you will want to use in the future for other Kindergarten activities. Complete your Cinco de Mayo day lessons and activity with pop quiz trivia questions on Kahoot!
Learn more: Kahoot
39. Learn about the Faith of Mexico
Among this exhaustive list of activities comes learning about the faith of a culture. All cultures have an element of faith that drives how a culture functions. Learning about how the Catholic faith is celebrated in Mexican culture is an important element that shouldn't be ignored.
Learn more: World Atlas
40. Learn about Mexican Customs
Bright colors, celebrations of all kinds, and century-old customs and traditions make Mexico one of a kind. Teach your students about special parties such as quinceañeras and traditional Mexican weddings to help them understand the culture even more.
Learn more: Live Science