Having a classroom theme is a great way to focus on a particular learning area through a given lens. Additionally, it helps students gain a sense of group identity within their learning environment. Finally, it can help teachers in having some direction with decorating bulletin boards, classroom doors, and more! Check out our list of 25 captivating classroom themes to find the inspiration you need!
1. Hollywood Theme
Shakespeare said, "All the world's a stage." What better way for students to learn this than classroom decorations that mimic a stage or movie set? Fun ideas include numbering desks with star die cuts, picking a "star of the day", and passing around a sparkly mic during discussions.
Learn More: Not So Wimpy Teacher
2. Travel Theme
Themes for classrooms can also be an easy tie-in depending on your subject area. For example, a travel classroom theme is great for a geography or history teacher. You can even incorporate the theme into your classroom organization by using suitcases for storage.
Learn More: Not So Wimpy Teacher
3. Calm Classroom
In this themed classroom, muted colors, plants and other natural elements abound. In the craziness of the past several years, this classroom theme feels like a breath of fresh air. This theme also presents positive messages- a great motivator for students!
Learn More: Ashley McKenzie
4. Camping Theme Classroom
Camping classroom themes are such a classic choice and are endlessly customizable. In this particular classroom, the teacher even incorporated the theme into the flexible seating choice! Circle time is much cozier around a light-up "campfire".
Learn More: Chaylor and Mads
5. Construction Classroom Theme
Students are hard at work in this unique classroom. Pinterest has lots of construction classroom theme resources from printables to décor ideas. Give this theme a try and see what your students build this year!
Learn More: @prayandteach
6. Colorful Classroom
Motivate student learning with this bright and cheery classroom theme. The bright colors are sure to bring energy even on gloomy days. Also, because this theme is more abstract, the sky's the limit with regard to creativity!
Learn More: Tacky The Teacher
7. Jungle Theme Classroom
Introduce a sense of adventure and lots of bright colors with this fun theme! This particular focus would make an epic preschool classroom theme, especially because students are exploring and learning so much at that age. Much of the same materials could be used a few years later for a safari classroom theme.
Learn More: The Everyday Classroom
8. Beach Classroom Theme
A beach theme is a great way to keep the relaxed vibe of vacation, even as school gets underway. They can easily be incorporated as a through-line into all the core subjects. Finally, you can hone in on classroom citizenship skills like teamwork and "being part of the school".
Learn More: The Everyday Classroom
9. Monster Classroom Theme
I love this playful monster theme! Students can really unleash their creativity and imagination in so many areas with this theme. It's also a great opportunity to incorporate social-emotional learning in the classroom by incorporating discussions about facing fears and being different.
Learn More: Elementary Nest
10. Nautical Classroom
Using a nautical classroom theme ties in so many content areas such as math, science, literature, and history! It also allows for an easy focus on important personal skills like teamwork and responsibility. This classroom décor guide provides lots of practical and cute ideas for your classroom!
Learn More: Kinder Craze
11. Space Classroom Theme
Encourage students to explore their fullest potential with this fun space theme! The décor allows for so many creative ideas from lighting to bulletin boards and more. While I love the idea of using this in an elementary-grade school classroom, high schoolers would also appreciate this theme.
Learn More: Nyla's Crafty Teaching
12. Fairy Tales Classroom Theme
Storytelling and fairy tales are an important part of a student's literacy development. Making fairy tales the theme for the year is a great way to focus on this important educational concept. It also encourages students to imagine their own fairy tales and myths.
Learn More: Pocket of Preschool
13. Farm Classroom Theme
A farm theme is a fun way for students to learn about where their food comes from. Help students connect with the theme in a deeper way by incorporating a class garden or a field trip to a working farm. Farm themes are also a great way to explore folk tales and the seasons throughout the year.
Learn More: Pacon
14. Garden Classroom Theme
A garden theme is also a great way to teach students about biology, plants, and the seasons. It's also a great way to help students reflect on their own growth throughout the year. Finally, you can incorporate comfy, calming outdoor-style décor like this amazing reading nook into your classroom.
Learn More: Pinterest
15. Monkey Classroom Theme
Encourage students to be more playful with this funny monkey theme! Incorporating these funny and fascinating animals is a great way to bring joy into your classroom. The monkey theme can also be expanded or remixed in the following years into a zoo or jungle theme.
Learn More: We are Teachers
16. Dinosaur Classroom Themes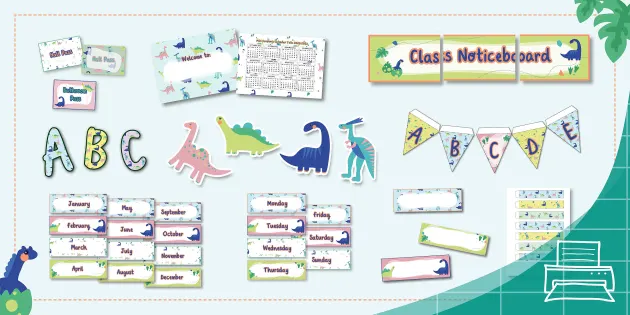 These educational classroom supplies make it easy to swap out last year's décor for a new theme. This pack provides decorations, name cards, bulletin board supplies, and more. There are so many fun classroom activities you could incorporate from this dino theme.
Learn More: Twinkl
17. Circus Classroom Theme
While this post is about hosting a circus party, much of the décor and activity ideas could easily be transferred to a classroom theme. This theme allows for lots of creative opportunities for everyone. Use this classroom theme to help students discover and grow their special talents throughout the year.
Learn More: Party With Unicorns
18. Cooking Classroom Theme
Maybe you don't want to commit to a classroom theme for the whole year. In that case, here's a post about how to incorporate a temporary classroom theme; transforming your classroom for a day or a unit. This is a great way to counteract the late Winter "blues" or reward your class for reaching a goal.
Learn More: The Lifetime Learners
19. Pirate Classroom Theme
Here's another fun, temporary classroom transformation. Students pick up their "costumes", make up pirate names, and then follow a map to complete a variety of stations before getting to the treasure! This is a great way to review concepts before standardized testing or wrap up the school year.
Learn More: The Lifetime Learners
20. Recycling Classroom Theme
Themes for classrooms that can be explored in clear, concrete ways can really make an impact. This theme is great as a focus for a unit or semester to help preschoolers begin to understand how to care for the earth. You could also easily introduce recycled materials into décor and supplies for a year-long theme.
Learn More: Preschool Play and Learn
21. Superhero Classroom Theme
These classroom resources are wonderful for pulling this empowering theme together quickly. Reinforce students finding their strengths with positive superhero designs and more.
Learn More: Teachers Love Lists
22. Western Classroom Theme
This Western-themed classroom creates a fun, homey atmosphere for learning. Help children learn to explore and find their heroic qualities through décor, activities, and more. While it's accessible to young ones, older students will also appreciate the feeling of freedom and exploration associated with "The West".
Learn More: The Life of Kathryn
23. Sports Classroom Theme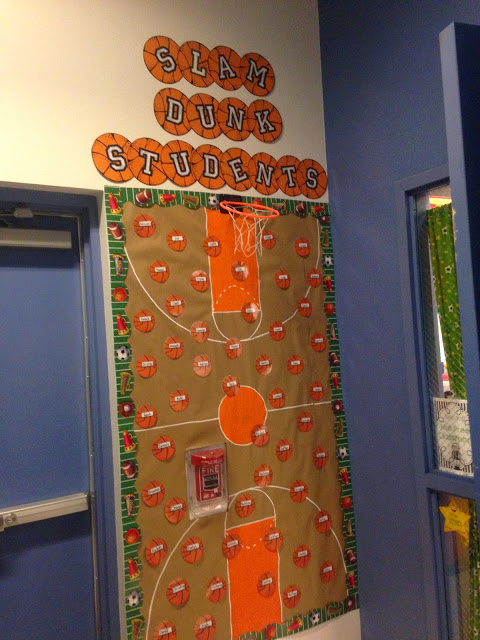 If you have an active class, a sports theme is a great way to help them stay focused and motivated. Promote classroom culture through a "team" mentality, classroom points, and more. You can also help them channel some of that energy with lots of physical activity throughout the day, too!
Learn More: Not So Wimpy Teacher
24. Apple Classroom Theme
This classroom theme continues to be a perennial favorite! The bright colors and homey atmosphere are great ways to help students feel safe and motivated. Also, there are so many ways to incorporate the décor and activities throughout the year.
Learn More: Schoolgirl Style
25. Farmhouse Classroom Theme
Transform your apple-themed classroom into a farmhouse-themed classroom for older students. The porch swing, apple pie, and community vibe of this classroom make it perfect for focusing on building relationships with students.
Learn More: Chaylor and Mads