Our students will be the next influential forces in our increasingly-changing world. From global movements to local policy, we need our young minds to be informed and prepared to take on the fight to protect our planet. There are many issues being faced in different parts of the world and it's important to know which we can remediate and which we have no power over.
Let's review our climate history, utilize educational resources, and begin to make changes for a better and brighter tomorrow. Here are 20 of our most relevant activities to provide your students with an introduction to climate change and motivation to make a difference.
One of the first distinctions we need to explain to our students is the difference between weather and climate. It's important for them to know short-term versus long-term changes and what affects each. Watch this video as a class then discuss.
Learn more: Crash Course Kids
2. Reusable Bottles Garden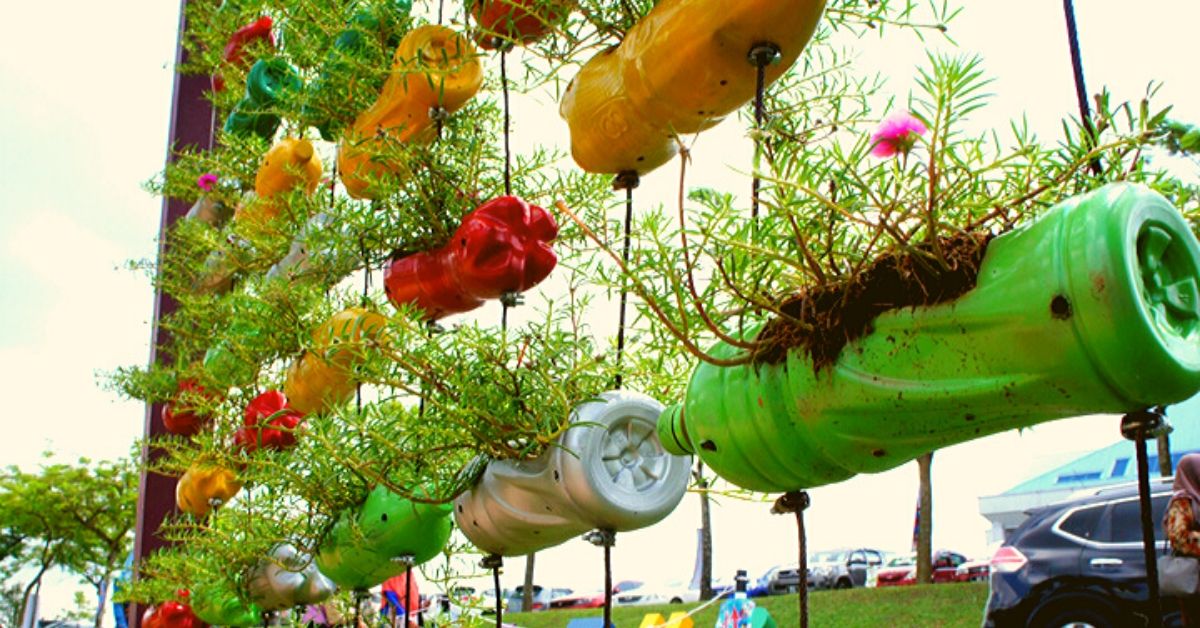 This is a two-in-one activity that uses recycled plastic bottles (so they don't end up in landfills) to plant flowers, herbs, and other organic materials that remove carbon dioxide from the atmosphere. Ask your students to bring a few bottles in class, cut out holes, and plant!
Learn more: The Better India
Bring your students outside to observe the environment around them. Give them a list of prompts such as, "how many trees can you see?", "how clean do you feel the air is 1-10?", "pick up 3 pieces of trash". Explain the reasons behind the tasks.
Learn more: Future Learn
From greenhouse gases to water and energy consumption, this kid-friendly and interactive website has tons of great games and educational resources on the process for climate change, energy science, and how students can get involved.
Learn more: Climate Kids
5. Measuring Sea-Level Rise
Time to give your students a visual for the effects of climate change on glaciers and sea levels. Place some clay or play dough at one side of a clear container and put ice cubes on top, then fill the other side of the container with water that doesn't reach the ice. Mark the waterline and see how it rises as the ice cubes melt.
Learn more: PBS Kids
6. Carbon Dioxide Emissions Experiment
It's hard to care about something you cannot see, so make CO2 visual with this cool classroom activity that uses vinegar and baking soda to blow up a balloon. You can use this physical model as an icebreaker to introduce the harmful effects of too much carbon dioxide.
Learn more: EDventures with Kids
7. Classroom Presentation
There are many actions we can take to lessen our carbon footprint. Give your students a list of things they can do outside of the classroom to better the world and ask them to prepare a short presentation talking about their experiences.
Learn more: American Museum of Natural History
8. Nature Conservancy Virtual Field Trip
There are a few different options for virtual field trips that can show your students what they may lose if the climate crisis continues. This conservation website gives virtual tours of a variety of natural environments that are in danger due to climate hazards.
Learn more: Nature.org
9. Pen Pals with Climate Refugees
Many people all over the globe are having to migrate due to natural forces caused by climate change risks. Make this issue real for your students by setting up a pen pal for them to send letters to.
Learn more: UNICEF.org
Using NASA's earth-observing satellites, we can watch how some of our most influential climate indicators have changed over the years. Observe the progression in sea-level rise, carbon dioxide emissions, and global temperature fluctuations with this interactive 3D visualization.
Learn more: Climate NASA.gov
11. Climate Change Board Games
For your next review climate change lesson, print out one of these fun and educational board games to play with your students to test their knowledge and have free-flowing discussions about various issues while interacting with one another.
Learn more: Purple Pawn
12. Edible Greenhouse Gases
Grab your kids' favorite gummy candies and make some greenhouse gas molecules out of toothpicks and colorful sweets! Break up your class into groups of 3-4 students and assign each a molecule to make edible models (there are 5 atoms, each needing their own color of candy).
Learn more: Science Sparks
13. Earth Toast Experiment
This fun and visual experiment shows what happens when the Earth's temperature rises just a little bit. You get burnt toast! Help your kids paint their bread with milk and food coloring, then put it in the toaster to imitate global warming.
Learn more: Left Brain Craft Brain
Climate change education has so many facets and one of them involves cow farts! Help your students understand the harm meat consumption is causing the planet by explaining how methane is produced and what it does to the atmosphere.
Learn more: Science Sparks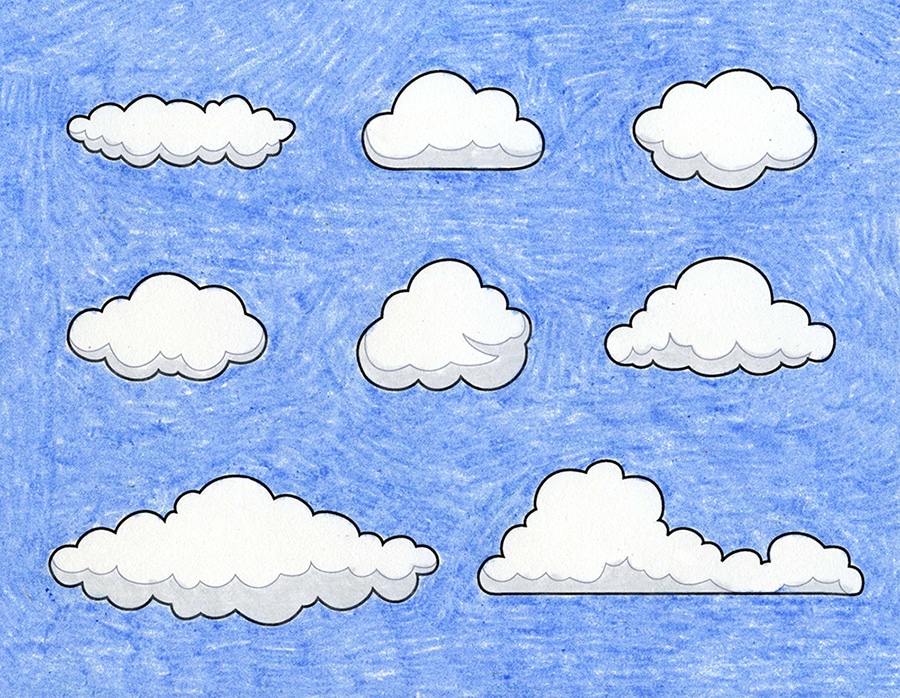 Clouds are an important part of the Earth's atmosphere and they are affected by climate change as well. Weather patterns, the water cycle, trapping, and reflecting heat are just some of the roles clouds play in our ecosystem. Teach your kids the differences between the clouds with this fun watercolor and crayon cloud craft!
Learn more: Primary Theme Park
16. Climate Adaptation and Wind Patterns
There is evidence to suggest that one of the consequences of climate change is a shift in atmospheric wind conditions. When addressing a technical topic with young learners, it's best to make it hands-on and visual. So here is a fun painting activity using "wind". Blow painting creates cool designs by blowing through a straw to move paint around the paper.
Learn more: Pocket of Preschool
17. Chemistry of Greenhouse Gases Experiment
With this fun at-home or classroom experiment, we will see examples of greenhouse gas reactions using vinegar, baking soda, some glass jars, and a heat source. The concepts of Earth science are proven by seeing the temperature and reaction when heat is added to the jar with the vinegar and baking soda mixture (this is carbon dioxide!).
Learn more: STEAM Powered Family
18. Assessments for Country Strategies
There are so many ways to get involved to slow down our climate change impacts. There is a coalition of countries that meets for the United Nations Climate Change Conference annually. Ask your students to watch highlights from previous years for class discussion.
Learn more: Yale.edu
Encourage your older students to take action in their community. There are many activist groups, forums, and local events happening all the time they can participate in to have their voices heard.
Learn more: Fridays for Future
20. Trash or Recycling Game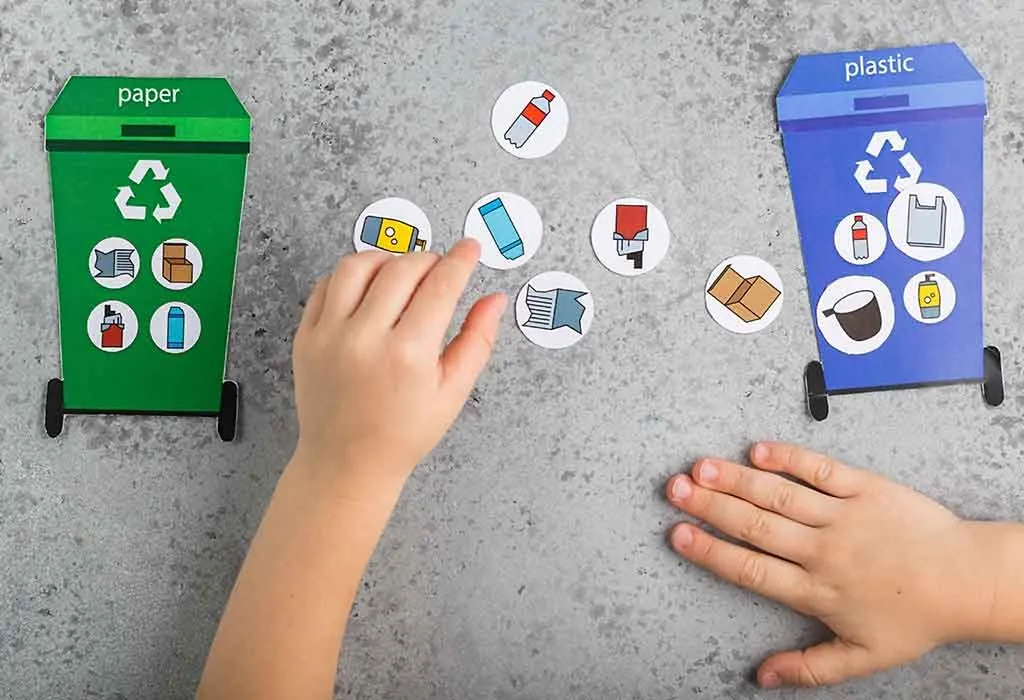 This is a fun climate change activity to do in class to teach kids what materials are recyclable and which need to be thrown in the trash. Print out pictures of different trash items and have your students help you sort them into different bins and explain why some items can be recycled and others cannot.
Learn more: Twinkl