It's almost impossible to not be fascinated by clouds- whether you're a child or an adult! Sky gazing, identifying shapes in the clouds, and creating stories from these visuals are all soothing activities you can encourage your learners to engage in.
Make learning about cloud fun for youngsters with our collection of 20 fascinating activities. Be sure to incorporate a hands-on experiment along the way so that your kiddos remember every bit of cloud information they cover!
1. Cloud Watching
Have your children lay on their backs and looked up at the sky with their sunglasses on. After covering a cloud unit in natural science class, challenge them to identify the type of clouds visible that day.
Learn More: Mentally Healthy Schools
2. Listen To The Cloud Song
This simple activity involves listening to a cloud song that explains what clouds are and how they are formed. This is an excellent introduction to clouds before you launch into the subject matter of the unit.
Learn More: Silly School Songs
3. Color Your Clouds
Download and print different cloud templates. Have your little ones pick their favorite to color in. This preschool cloud activity is good for developing hand coordination and fine motor skills.
Learn More: Nature-Inspired Learning
4. Cloud In A Jar
Expect plenty of white smoke from this science experiment. You'll need a glass jar with a lid, boiling water, hairspray, and ice cubes. Your learners will see firsthand how a cloud is formed.
Learn More: No Time For Flashcards
5. Personal Cloud Book
Learn about the major cloud types and make a book about them. Use cotton balls as a visual representation and then write three to five facts and cloud observations for every cloud spotted in the sky.
Learn More: Zunal
6. The Clouds Go Marching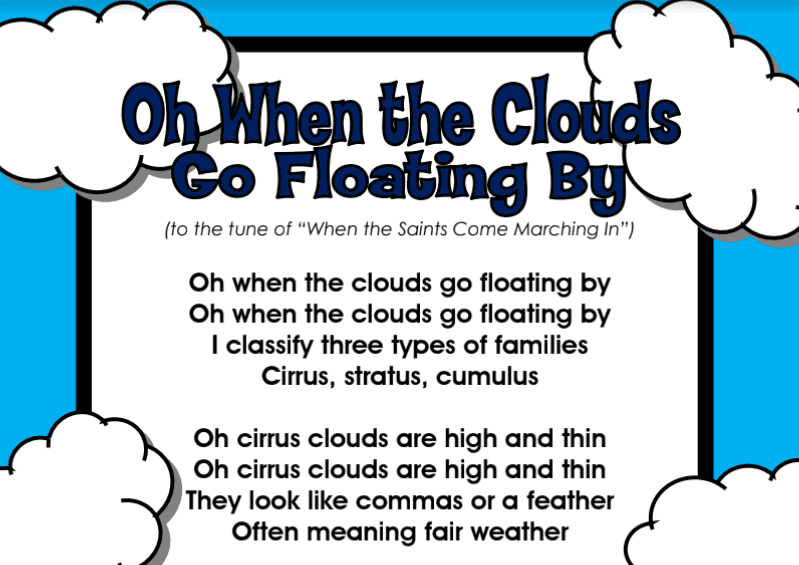 Teach kids this fun cloud song that follows the Ants Go Marching tune. All the quick facts and descriptions of the types of clouds are incorporated for easy learning!
Learn More: Teaching Maddeness
7. Make A Cloud
Kids will love making a cloud of ivory soap in the microwave. This is a surprising and impressive way to introduce "clouds" to kids because who'd expect clouds to come out of the microwave?
Learn More: Falling Into First
8. Cloud Graph
With clouds now a familiar topic, have your children pick their favorite cloud and record anything and everything about it. They can create a graph or an infographic to present their cloud of choice.
Learn More: Skelly's Kindergarten
9. Read A Book About Clouds
Reading about clouds and the basics of clouds is a great way to introduce the topic- especially to toddlers and kindergarten students. The book Clouds by Marion Dane Bauer is the best pick.
Learn More: Amazon
10. Predict The Weather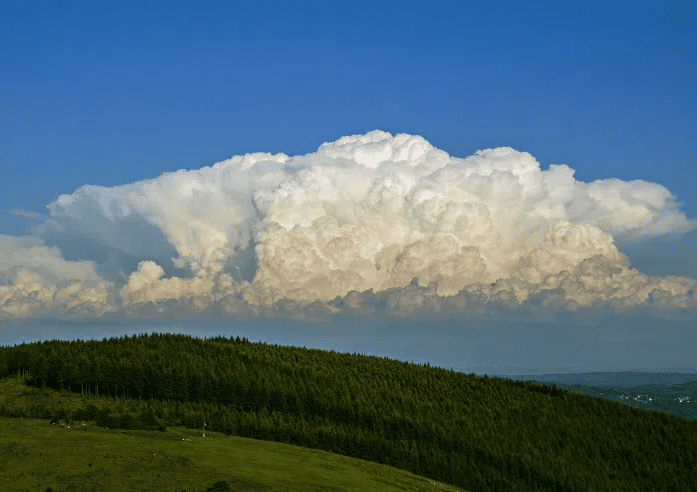 This is a fun activity where kids learn how to forecast the weather by looking closely at the sky and clouds. When there are plenty of cumulonimbus clouds, they will learn to expect bad weather with thunder and heavy rain.
Learn More: The Homeschool Scientist
11. Watch And Learn
Watching this engaging video is a fun way to learn about the types of clouds so be sure to incorporate them into your elementary science curriculum for a purposeful brain break.
Learn More: Peekaboo Kidz
12. Making Gray Clouds
You'll need white and black paint to carry out this activity. Have the children combine the two colors with their hands and they'll slowly see that the two colors make gray paint. Try this cloud science activity before discussing nimbus clouds.
Learn More: Teach Preschool
13. Create Cloud Dough
Make this slime cloud dough that kids won't be able to stop kneading. All the ingredients are safe and your kiddos can make their cloud dough with just a little supervision from you. Encourage them to use blue food coloring to have it resemble a sky that's dotted with clouds.
Learn More: Kids Activities
14. Cloud Garland
A cloud garland is perfect for a little cloud party in the classroom or any event that calls for it. Cut plenty of cardstock clouds using your craft scissors and paste them on a string. Make the clouds fluffier by sticking some cotton on them.
Learn More: Make Life Lovely
15. Color By Number Cloud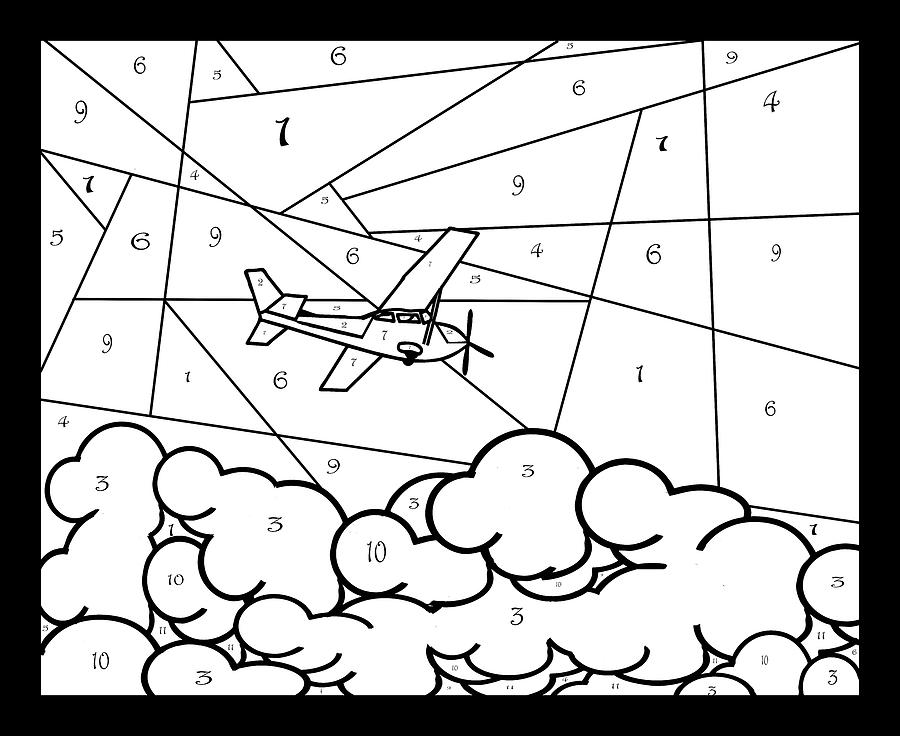 Download and print color-by-number cloud pictures to distribute to the kids in your class. All the numbers on the image correspond to a color. This will encourage comprehension and the kids' ability to follow directions.
Learn More: Pixels
16. Learn To Count With Clouds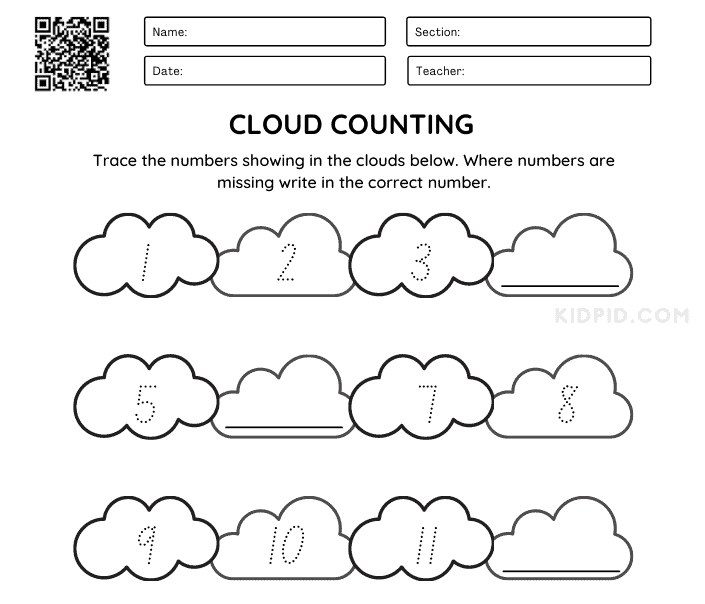 These printable worksheets will make learning and counting more fun for your toddler. They include various cloud sequences; with some clouds numbered and others missing numbers. Guide your kiddos to find the missing numbers by counting aloud.
Learn More: Kid Pid
17. Meringue Clouds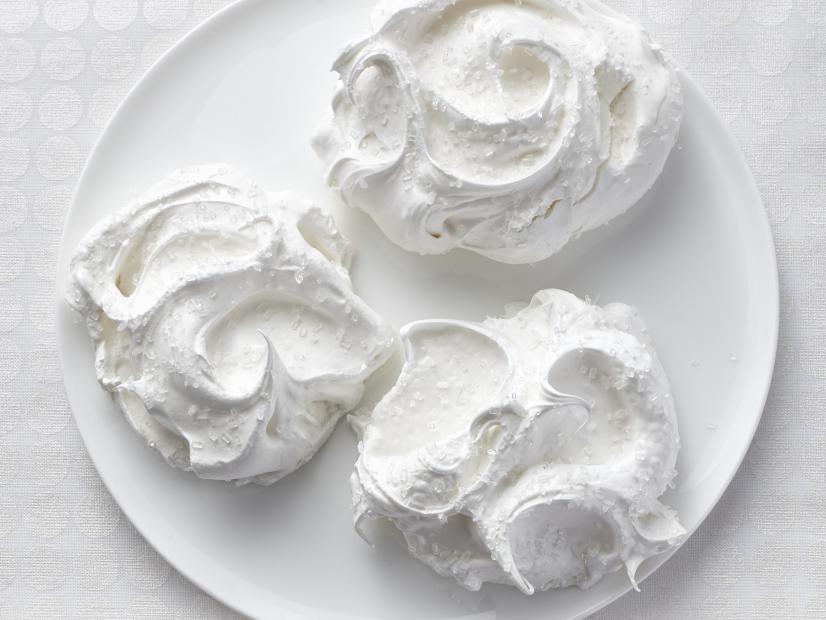 Under adult supervision, ask kids to beat some egg whites until soft peaks form. The children will need to then place the mixture on baking sheets and bake them. Once baked, you'll have little meringue clouds to enjoy.
Learn More: Food Network
18. Watching What Clouds Are Made Of
This animated and educational video will capture every child's attention. It describes what makes up a cloud and provides quick overviews of each cloud type.
Learn More: SciShow Kids
19. Shaving Cream Rain Clouds
Stock up on shaving cream from the dollar store. Gather food coloring and clear glasses. Add water to the glasses and then generously top them with shaving cream. Make it "rain" by dropping food coloring through the shaving cream rain clouds.
Learn More: One Little Project
20. Paper Cloud Pillow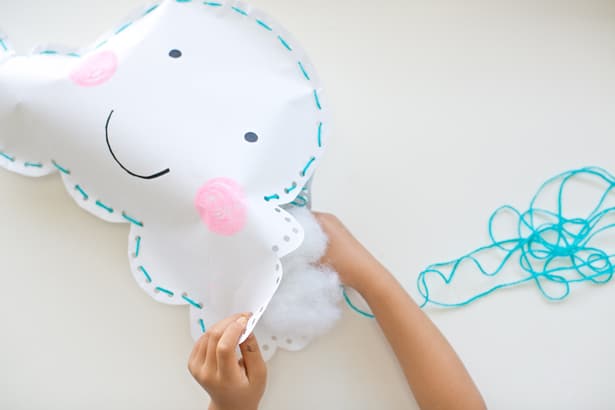 This is a craft for a Spring sewing project and uses pre-cut clouds made from white butcher paper. Punch holes along the edges and let your child "sew" the yarn through the holes to practice their fine motor skills. Finish it off by adding stuffing inside.
Learn More: Hello Wonderful