Finding creative games for teaching math can be tricky, but it's important to have some tricks up your sleeve to sneak in that extra practice where possible. We have sourced 20 excellent activities that are low-prep and get great results from students! Let's take a look at some creative, hands-on activities to help students understand how to combine like terms.
1. Terms Bingo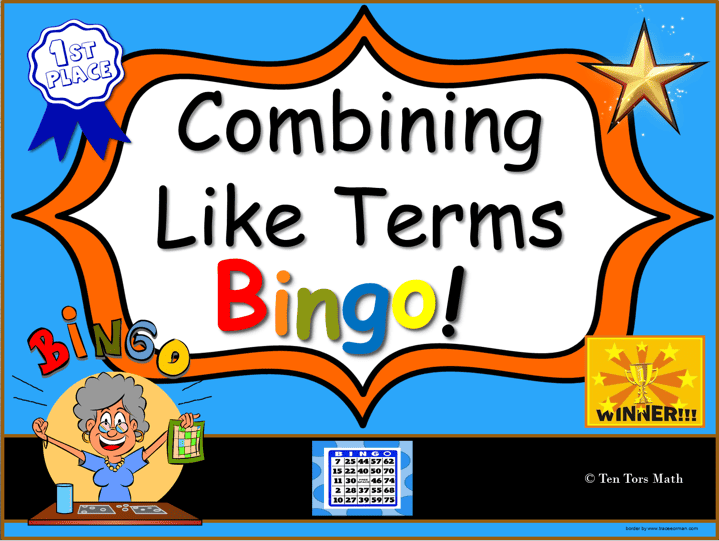 The idea with this activity is that the questions can be projected onto a board- 36 printable bingo cards are included and students have 6 numbers to choose from on their boards. If the answer to a slide is one of their numbers, they can cross it off. The first to get a full house wins!
Learn More: Teachers Pay Teachers
2. Swat the Correct Answer
For this unique activity, switch out the vocab for numbers and prepare about 20 like terms questions, and answers. Write your answers on paper strips and tack these to your whiteboard. Provide two students with a swatter and then ask a question. The student who swats the correct answer the quickest stays in the game.
Learn More: Forever in the Fifth Grade
3. Simon Says
A great end-of-session terms activity! Choose a 'Simon' to lead the game. Simon calls out algebraic terms and the other players then step forward if they believe these are like terms or stay in place if they think they aren't. The other players must only move if they hear the phrase "Simon says" before the algebraic term.
Learn More: Empowered Parents
4. Dice Terms Activity
For this activity, you will need a plain die and a marker pen. Each student gets a pair of dies and rolls them twice. They highlight the like terms and record these on the sheet. After they have done this, they can write out the simplified version.
Learn More: Ms. Math Madness
5. Balloon Pop
Write different algebraic terms on a few balloons; some show like terms, and some do not. In the correct balloons, pop in some small sweets, such as a few jelly beans. Fasten the balloons to a large board to create your balloon pop stand. The students must pop the balloons they believe show-like terms. If they get it correct they get to enjoy the sweet treats hidden inside!
Learn More: DIY and All Things Mama
6. Jeopardy Game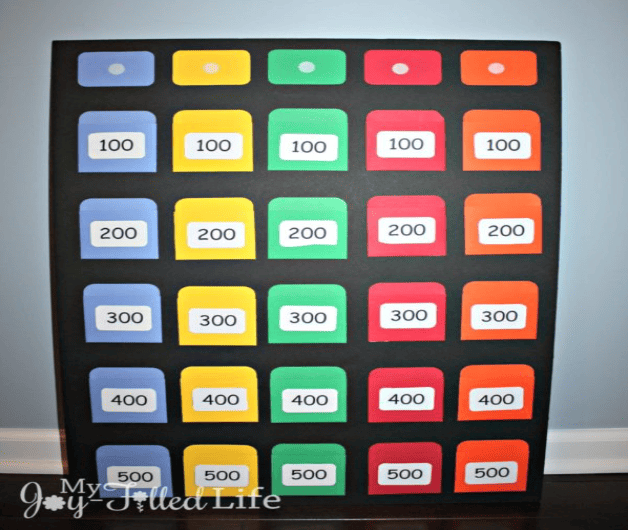 This activity requires a large sheet of black cardboard and different colored card stock. Firstly, prepare the question pockets as per the directions and attach the blackboard, you will need 6 rows and 5 columns. On the white card, prepare some like terms questions to place inside the envelopes. If the student answers them correctly, they get a point.
Learn More: My Joy-Filled Life
7. Memory Challenge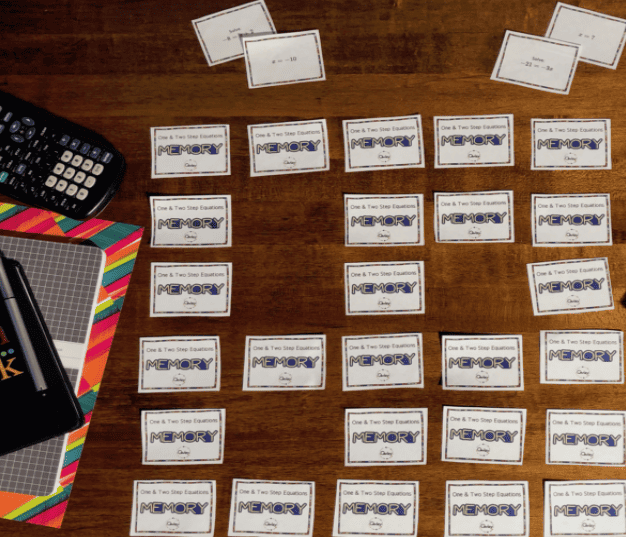 Prepare some like terms on your whiteboard. For example, 5x, 7x, 2y, 3y. Show them to the class for a few seconds and then cover them and ask the class to write down as many like terms as they can remember. Eg: 2x and 3x are like terms but 2x and 2y are not.
Learn More: Qwizy
8. Mysterious Expressions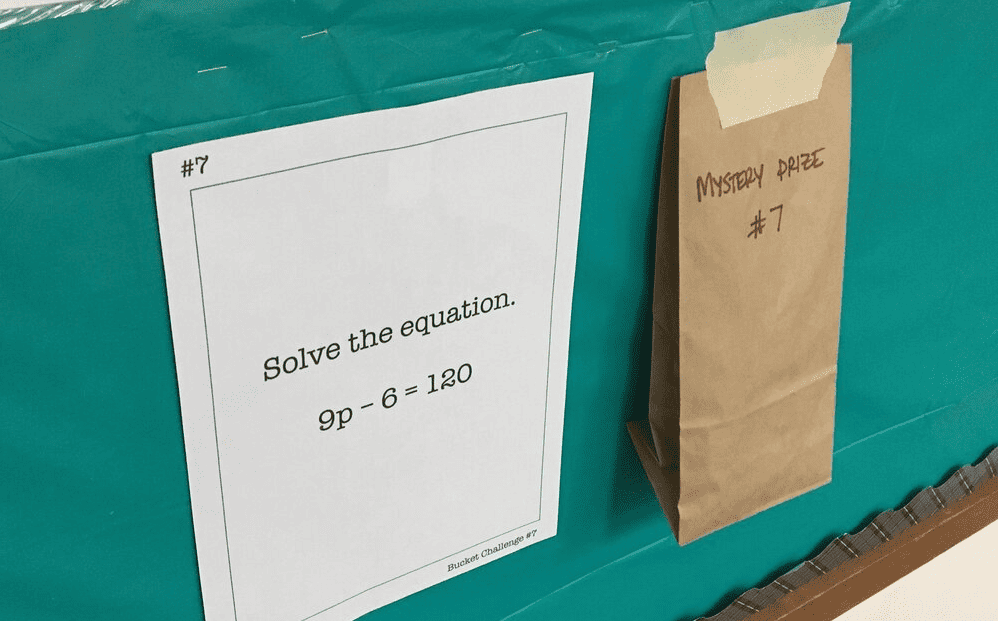 Stick a few questions around your learning space. Next to each of them, place a paper bag with some sweets or gum inside. Tell your students they can move around the room at their own pace. They write the answer to the question on scrap paper and place it in the bag. In the end, the teacher pulls out the student's answers and the first correct answer gets a prize.
Learn More: Middle School Math Man
9. Simplifying Game
Around your learning space, hide some cards with different expressions on them. Once the students have found these, they must copy them onto their sheets. The next step is to simplify the equation. The first to complete all of their answers wins!
Learn More: Learning with Mrs. Kirk
10. Two Wrongs and a Right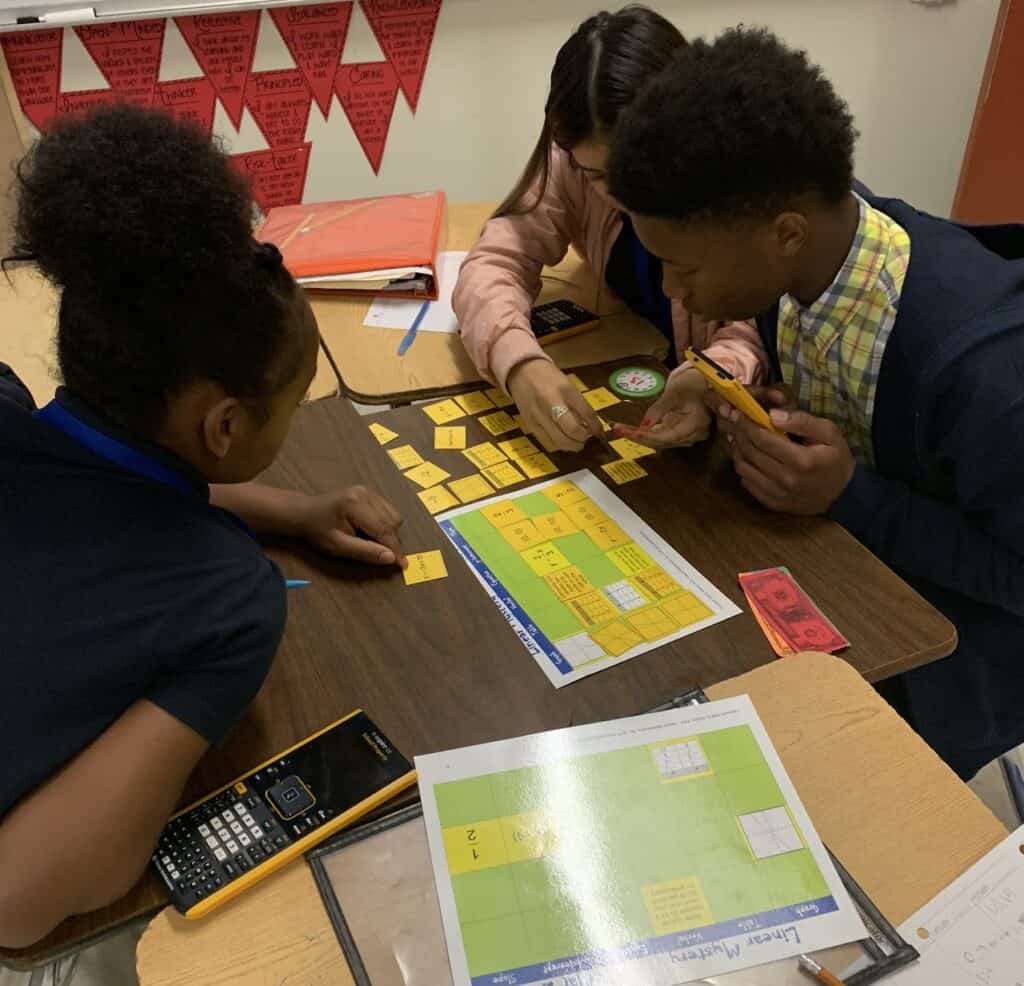 Here, you will display two wrong answers and a right answer for up to three questions. Students must work out the correct answer and place these in the correct 'right' and 'wrong' columns. A great end-of-task terms activity for fast workers!
Learn More: Math Cut Ups
11. Math Race
Fantastic terms practice and gets kids moving around the classroom. Lay out some expressions on the floor; two rows of 10. The students must answer the question of the like terms before moving on to the next. The first to the end of the row wins!
Learn More: There's Just One Mommy
12. Task Cards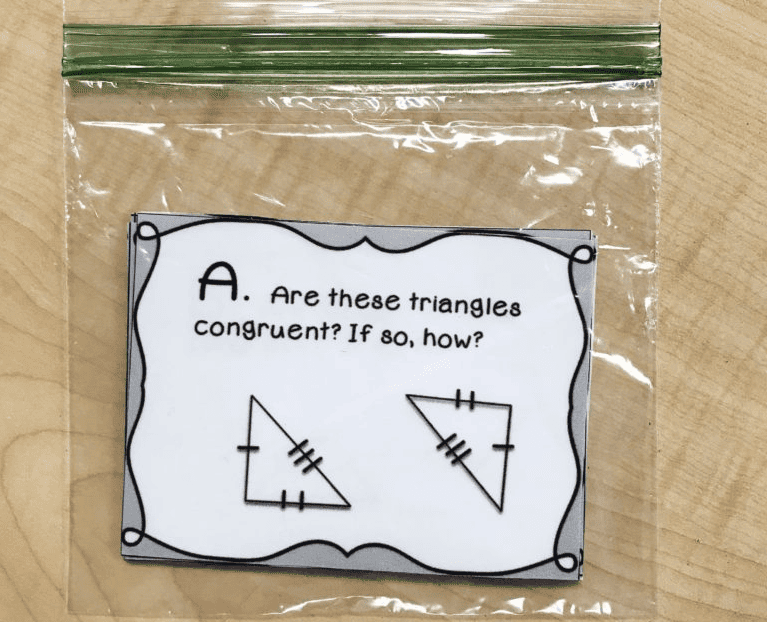 Prepare laminated task cards with different terms and questions on them. Students can write their answers on the cards in marker and then wipe them clean once their answers have been checked. The bag keeps them clean and acts as a handy storage tool. Perfect for independent practice.
Learn More: Lindsay Bowden
13. Cut and Paste Activity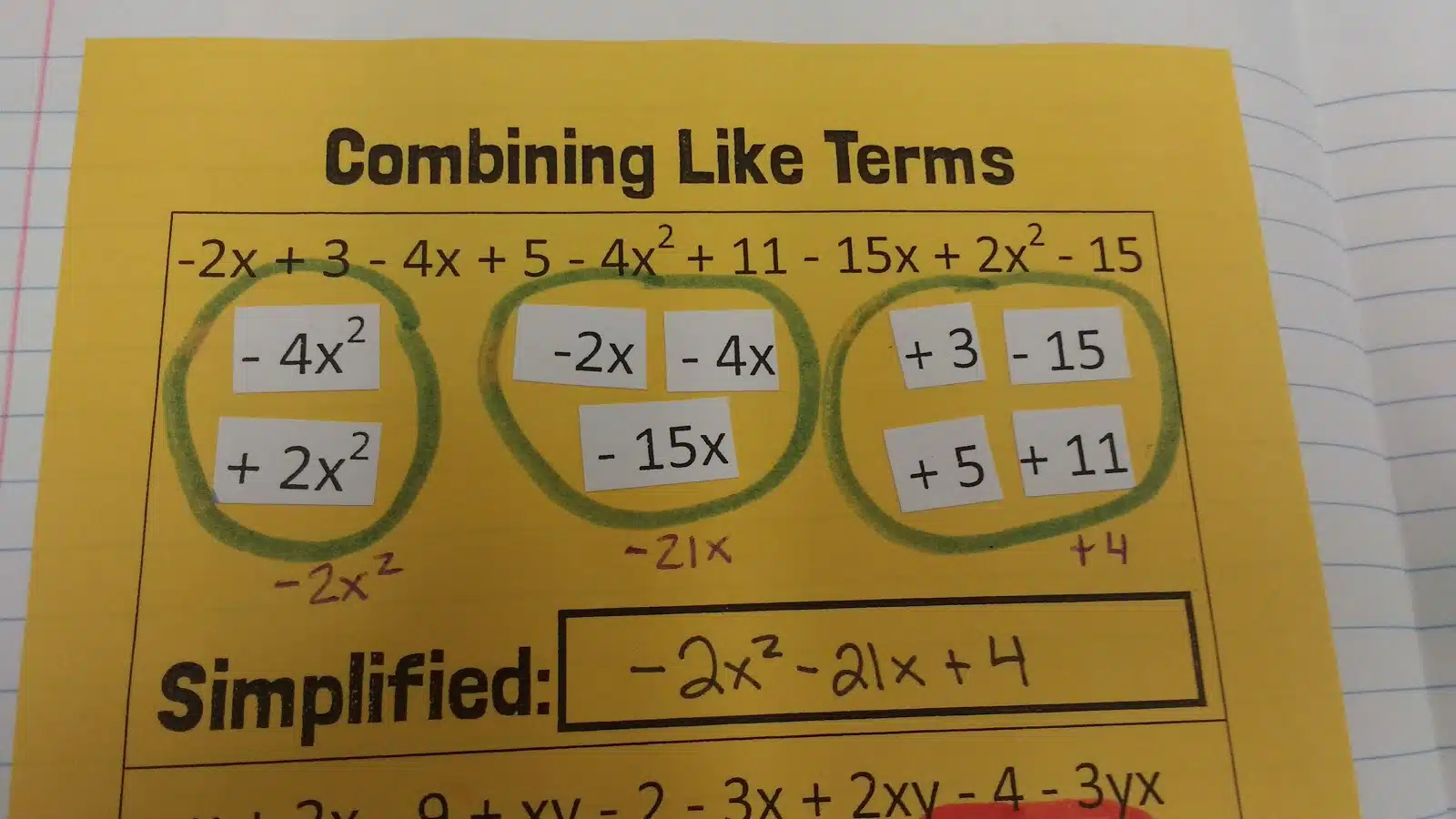 Give your students three expressions on a piece of paper. These are then cut into individual expression strips. After this, the strips are cut into their individual terms. Students must place these onto a piece of paper and, once confident, the terms can be stuck down.
Learn More: Math Equals Love
14. Matching Activity
For this type of activity, you will need to produce around 5 expressions on a sheet of white paper. On different colored paper, produce the simplified version. The students must match each expression to the simplified version. This is a great way to practice simple expressions!
Learn More: Newell's Secondary Math
15. Uno Game
Print different terms on four different colors of the card and deal 5 cards out to each student (a group of 4 or 5 kids works best). Place the deck faces down. On their turn, students can lay down a like term or a like color. If that card doesn't fit, their turn is over. The first to get rid of all their cards wins!
Learn More: High Heels and Number Two Pencils
16. MYO Like Terms Puzzle
Start by creating puzzle pieces with expressions on them that need to be combined. Next, create another set of puzzle pieces showing the combined expressions on them. Hand out the puzzle pieces with the expressions on them and ask the kids to match them with the combined expressions puzzle pieces.
Learn More: My Kid Craft
17. The Sorting Mat
Provide a simple sorting mat to each student. Each student is given a pile of expressions and the simplified versions underneath. They must then sort their expressions into the appropriate columns.
Learn More: Math Giraffe
18. Math Puzzle
Get your students to simplify each expression and then match them up with their equivalent expressions. When a match is found, students can place them on the sheet and get to work on the next part. It's important to make sure all the shared lines represent the same value. In the end, everything should match up!
Learn More: My Math Resources
19. Math Pyramid
The aim here is to combine two like terms next to each other and write the simplified expression in the yellow triangle directly above the triangles that have been combined. Continue until all yellow triangles are filled in. The first student to reach the top of the triangle gets a small prize!
Learn More: Ms. Math Madness Blogspot
20. Polynomial Expressions Activity
The task here is to build a polynomial that matches the name written on the board. Type up 16 different terms so that each term takes up a complete sheet of paper. Each student is given one of the sheets of paper to hold. They must look and see if they can combine terms to make a single term.
Learn More: Math Equals Love