Get ready to transport your students into a universe of insightful comparisons and contrasts, where they'll get to confront fascinating juxtapositions and make analyses across a wide array of subjects. From digital classrooms to ancient mythologies, from health debates to sports rivalries, our collection of thirty compare-and-contrast essay examples aims to ignite curiosity, stimulate critical thinking, and foster a love for interdisciplinary learning in your students. Ready to promote rich discussions and inspire profound reflections? Let's go!
1. Traditional Classes vs. Online Classes
This topic is ideal for fostering critical thinking in the changing and ever-changing landscape of education. Task your learners with crafting a vibrant discourse on the pros and cons of face-to-face instruction against the convenience and flexibility of online learning.
Learn More: Study Moose
2. Books vs. E-books
This comparison teases the tactile joy of reading physical books against the technological advantages of e-books. By getting your students to cover this topic, you can prompt them to consider the impact that technology has on their reading habits.
Learn More: Scribd
3. Democracy vs. Monarchy
An exploration of political structures, this topic is an essential primer for getting your students to understand global politics! Invite them to craft an essay in which they compare and contrast the complexities of democratic vs. monarchy-based governance.
Learn More: Study Moose
4. Apple vs. Microsoft
With this topic, a technological duel is in store! Invite your learners to engage in an analytical debate involving the innovative leaps and bounds of two giants: Apple and Microsoft. This exciting inquiry will help you foster a better understanding of industry competition and technological creativity.
Learn More: Pro Essays
5. World War I vs. World War II
The tumultuous periods of World War I and II are perfect grounds for your students to explore historical cause and effect. Task them with analyzing the geopolitical factors that led to these monumental conflicts, and the subsequent shaping of modern history.
Learn More: Paper Owl
6. Vegetarian vs. Non-Vegetarian Diets
A culinary conundrum is the perfect way to sum up this debate topic! Have your learners weigh the ethical, environmental, and health-related aspects of vegetarian and non-vegetarian diets. This topic will lead them to consider the broader implications of their dietary choices.
Learn More: Ivy Panda
7. Basketball vs. Football
Sports fans unite! This comparison will draw your students into the vibrant world of basketball and football. Encourage them to analyze the unique rules, cultures, and excitement that define each game; sparking a passion for sportsmanship.
Learn More: Samploon
8. Shakespeare's Tragedies vs. Comedies
Invite your kiddos to explore the literary genius of Shakespeare. Invite them to craft essays comparing his tragic and comedic masterpieces- unraveling the human condition's contrasting emotions and universal truths.
Learn More: Mega Essays
9. Private Schools vs. Public Schools
How about exploring different education systems with your pupils? Encourage them to compare and contrast private and public education to ignite a debate that goes beyond mere preferences to socio-economic considerations.
Learn More: Pro Essays
10. Living at Home vs. Living on Campus
This topic is great for inspiring thoughts on independence, family connections, and the transition to adulthood. Simply invite your students to reflect on the merits and challenges of living at home versus living on campus.
Learn More: PhD Essay
11. Marvel vs. DC Comics
Superheroes provide more than just entertainment. This imaginative topic offers endless opportunities for literary analysis and fun! By examining the worlds of Marvel and DC Comics, your students can explore narratives, iconic characters, and creativity.
Learn More: Ivy Panda
12. Greek Mythology vs. Roman Mythology
Ancient myths provide fertile ground for learning. To expose your students to different cultural interpretations of divinity and human nature, prompt them to delve into Greek and Roman mythology
Learn More: Edu Zaurus
13. Physical Health vs. Mental Health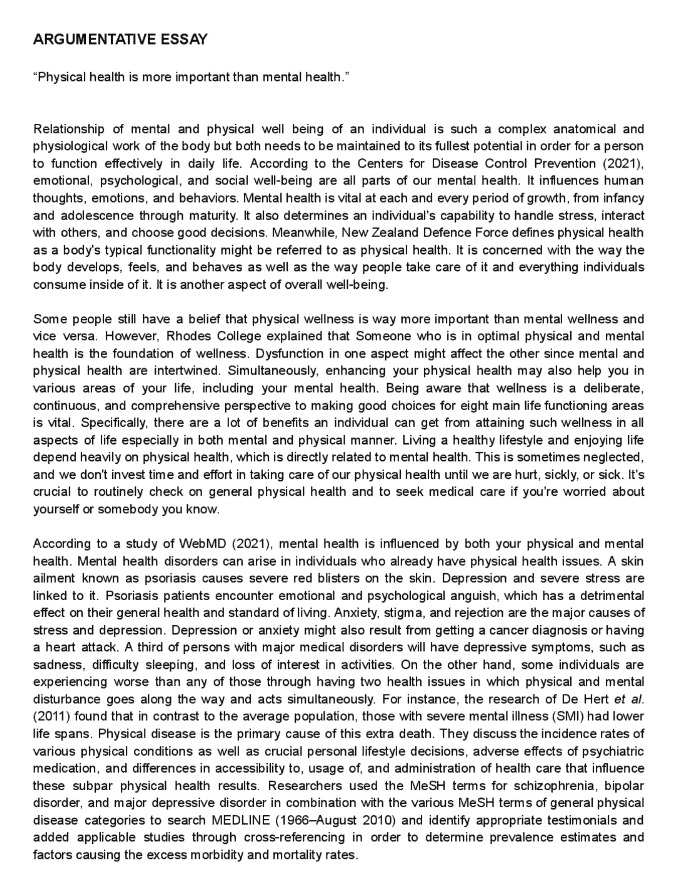 With this topic, our health is up for debate! Encourage your students to investigate the intricacies of physical and mental well-being to foster a compassionate understanding of the importance of overall wellness in today's society.
Learn More: Docsity
14. City Life vs. Country Life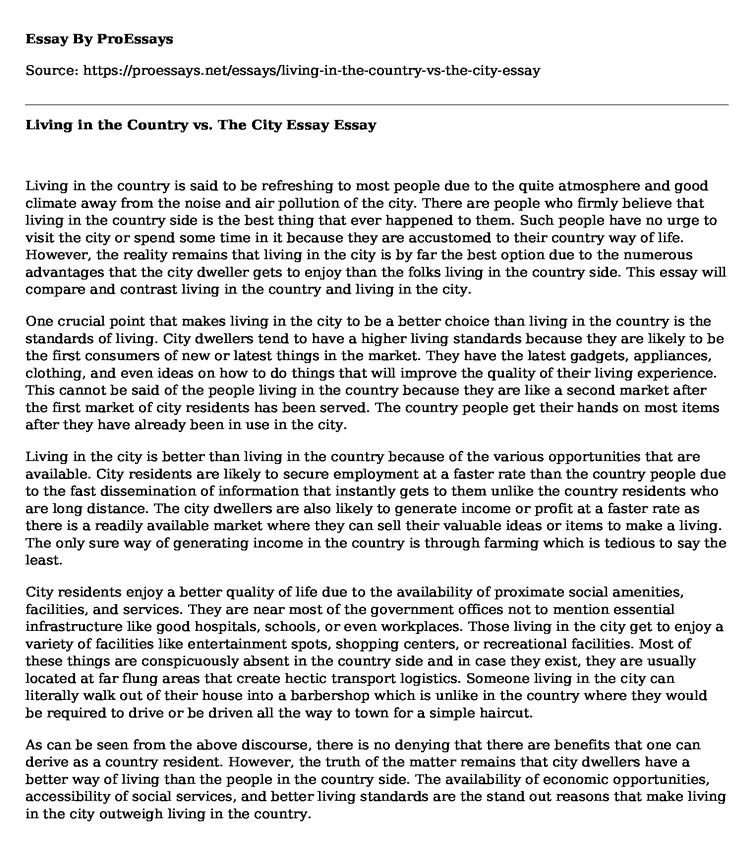 Urban and rural living provides an engaging dichotomy for your students to dissect. To enhance their awareness of environmental and human diversity, implore them to explore personal preferences and societal values that shape our lives.
Learn More: Pro Essays
15. Science vs. Arts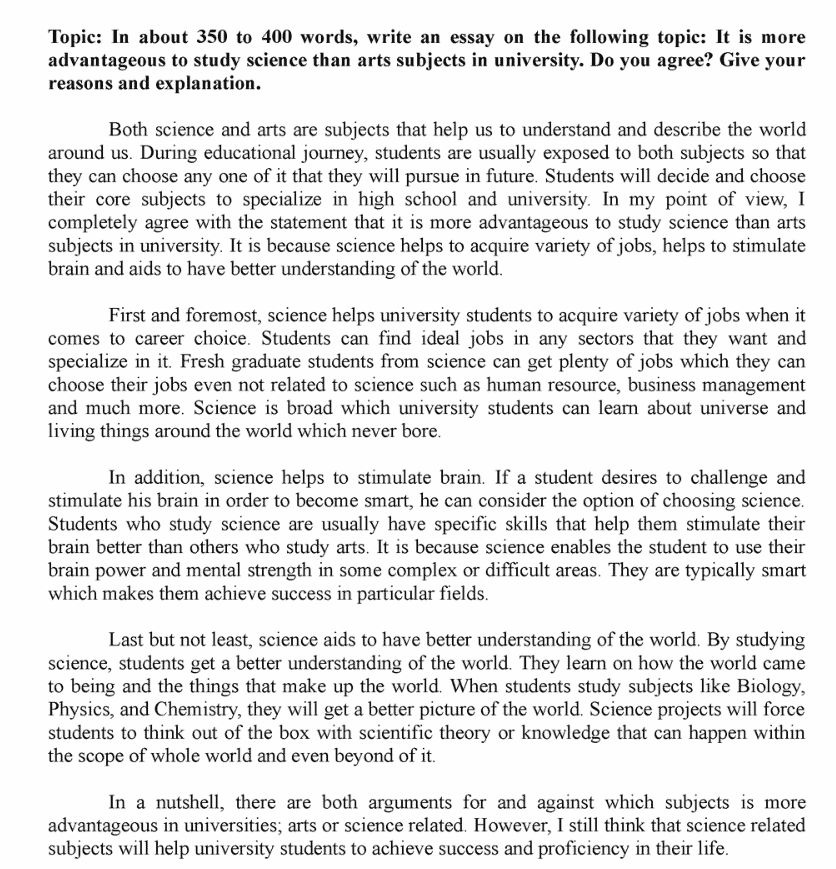 The balance between logic and creativity is at play here. Task your students with examining the connections and contrasts between the worlds of science and arts. This will help you foster an appreciation for the complexity of human intellect and expression.
Learn More: Studocu
16. Coffee vs. Tea
Brewing a delightful discussion for your students, this topic contrasts coffee and tea. Prompt them to explore cultural significance, taste preferences, and the daily rituals that these beverages play in lives around the globe.
Learn More: Study Hippo
17. Traditional vs. Digital Art
Artistic exploration is what this topic focuses on. Encourage your learners to reflect on the shifts from traditional art mediums to digital innovations; learning about the ever-evolving landscape of artistic creation and consumption in the process.
Learn More: Paper Owl
18. Climate Change vs. Global Warming
This thought-provoking environmental topic invites your students to become stewards of the Earth. Guide them in differentiating between climate change and global warming- emphasizing the importance of scientific literacy in today's world.
Learn More: Samploon
19. Western Medicine vs. Traditional Medicine
Medical practices offer unmatched exploration opportunities for your students to enjoy. Lead them through the philosophies and methodologies behind Western and traditional medicine to cultivate a respect for diverse healthcare systems.
Learn More: Ivy Panda
20. Introverts vs. Extroverts
Understanding different personality types is a crucial lesson for the youth of today. Invite your students to delve into the fascinating worlds of introverts and extroverts to enhance their empathy and social awareness.
Learn More: Study Corgi
21. Renting vs. Owning a Home
Real-world finance is the focus here. Guide your pupils in a comparison of renting and owning a home to equip them with practical knowledge about one of life's major financial decisions.
Learn More: Paper Ap
22. Solar Energy vs. Wind Energy
An enlightening environmental topic awaits exploration with this essay prompt. Engage your learners in the exploration of renewable energy sources like solar and wind. What a fantastic way of promoting a sense of responsibility and foresight for the planet's future.
Learn More: Pro Essays
23. Fiction vs. Non-fiction
Literary delights await your students as they delve into this comparison. Encourage them to explore the distinctive charms of storytelling and factual writing to enrich their appreciation for both imagination and reality.
Learn More: Bartleby
24. Classical Music vs. Pop Music
Music as an art form offers your students an intriguing contrast between classical and pop genres. Guide them through a melodious exploration to foster an appreciation for musical history and contemporary trends.
Learn More: Arts Columbia
25. Mathematics vs. Literature
Challenge your learners to investigate the contrasting academic fields of mathematics and literature. This thought-provoking topic will engage their critical thinking and broaden their educational horizons.
Learn More: PDF
26. Organic Food vs. Non-Organic Food
Dive into the world of nutrition with your students. By exploring organic and non-organic farming, they'll develop a comprehensive understanding of sustainability, health, and global food systems.
Learn More: Study Driver
27. Learning English vs. Learning Chinese
Linguistic barriers are meant to be broken! Encourage your students to compare the processes of learning English and Chinese- sparking a fascination for languages and the interconnection of cultures.
Learn More: Reddit
28. Dogs vs. Cats
A friendly rivalry between pet lovers will engage your students. Guide them through the joys and responsibilities of caring for dogs and cats to foster empathy and practical knowledge.
Learn More: Share Your Essays
29. Volunteering vs. Paid Work
Career ethics and personal growth are at the heart of this topic! Encourage them to weigh the values of volunteering versus paid work, building their understanding of societal roles and personal fulfillment.
Learn More: Understood
30. Physical Books vs. Audio Books
Reading habits evolve over time, and your students can explore this change with a thought-provoking essay. As they write, prompt them to consider the tactile joy of physical books against the convenience of audiobooks, spending time reflecting on personal preferences and technological impact.
Learn More: Study Moose